We continually follow market forecasts for the commercial pilot industry and one of the major suppliers of such analysis is Boeing.
Air travel is becoming an even bigger part of people's lives and Boeing confirms that the in-service fleet will double by 2037. Their outlook proves a valuable tool to prepare for the growth long into the future. It should also be a source of motivation and support for those interested in the career prospects for those training to become a pilot.
So, with this in mind, what does the 2018 report predict for the next 20 years? Here are some of the highlights...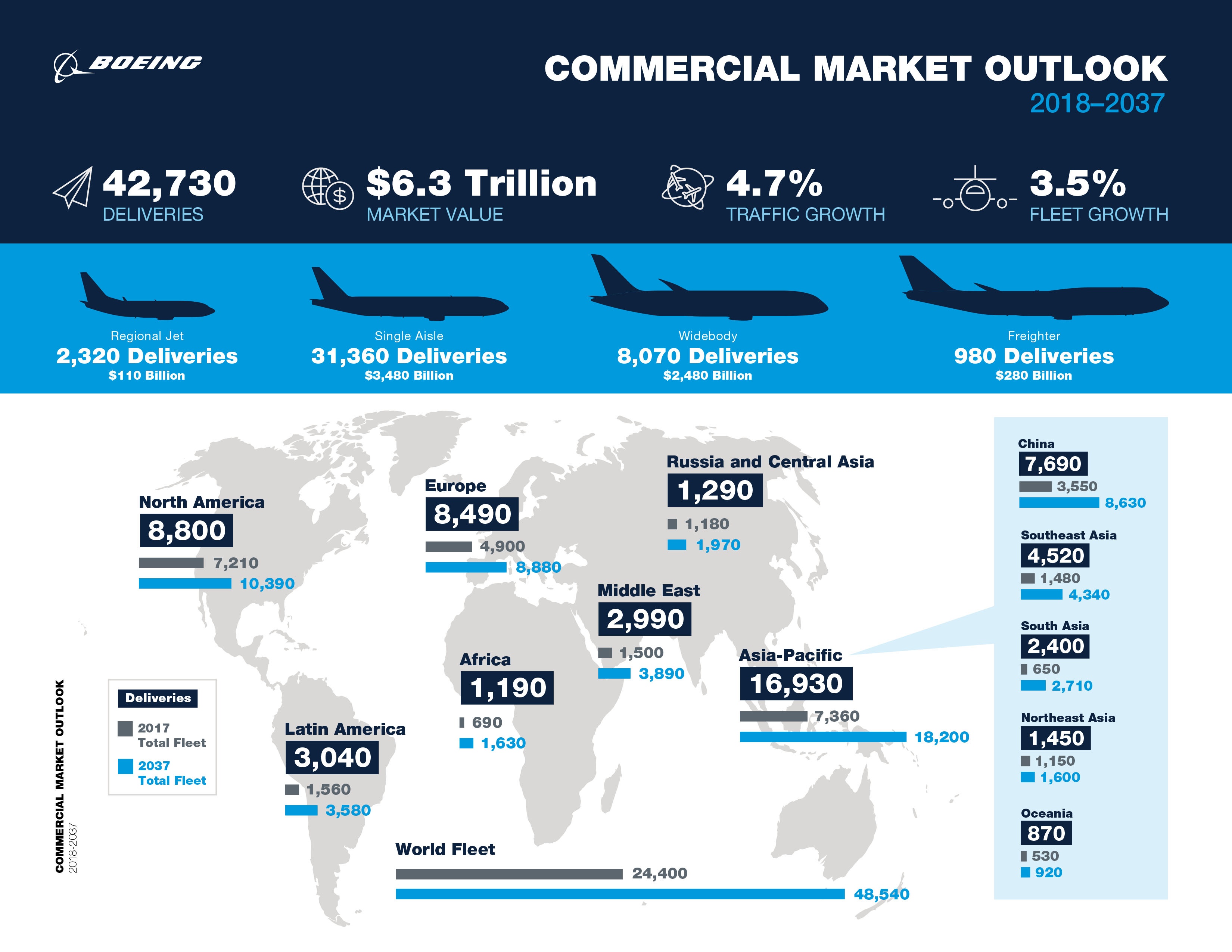 "THIS YEAR, WE AGAIN FORECAST A GROWING DEMAND FOR NEW JETLINERS, AS AIRLINES AND OTHER OPERATORS LOOK TO RENEW AND GROW THEIR FLEET TO SERVE MORE PASSENGERS AND CARRY MORE CARGO... THIS SECTOR ALSO INCLUDES THE TRAINING OF PILOTS AND TECHNICIANS TO OPERATE THE AIRPLANES AND THE EMERGING FIELD OF DATA ANALYTICS TO FURTHER ENHANCE OPERATIONAL EFFICIENCY."
RANDY TINSETH
Vice President | Commercial Marketing | The Boeing Company
How will the market growth affect recruiting airlines?
"The pilot labour supply has continued to tighten amid strong global air traffic growth, leading to challenges for the industry in recruiting and retaining qualified pilots and flight instructors. Pilot provisioning services can fill temporary shortfalls in staffing, while crew planning and scheduling tools can assist in ensuring an adequate number of flight crew are available at the right time and location.Regional markets that have relied heavily on recruiting pilots from outside their home location are increasingly seeking to recruit, train, and develop locally sourced pilots through increased investments in educational outreach and ab initio programs (full pilot training including ground school). Rising training costs coupled with a tight labour market will spur changes to how pilots are trained and retained."
Europe in focus
European air traffic continued its strong run in 2017, with network airlines carrying 5.3 percent more passenger traffic than in 2016 and the largest low-cost carriers (LCC) in Europe reporting an increase in short-haul passenger traffic of 13.2 percent. These strong traffic increases came in the face of GDP growth in Europe of only 2.8 percent, suggesting that European aviation is not entirely dependent on GDP to generate traffic growth.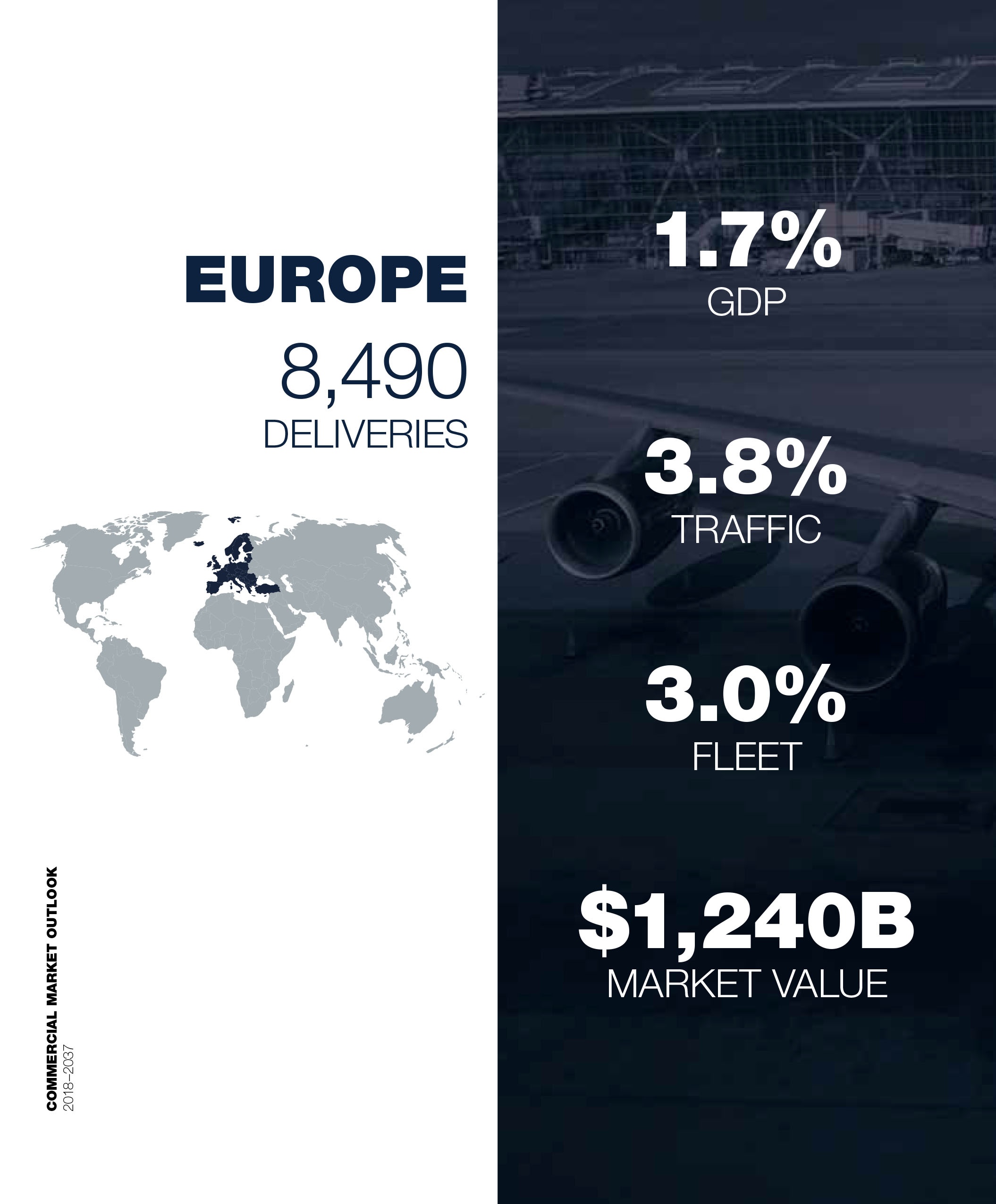 It would appear that changing airline business strategies and products are attracting the passengers in a range of ways. The broader range of services is matching airlines' products with customer values. This includes:
lowering fares
unbundling product offerings to allow customers to pay for only the services they want
broadening airline networks to increase connectivity and points served.
What is interesting is that Asia remains the continent with greatest aircraft demand commanding over 40 percent of the jet deliveries over the 20 years —double the quantity of new deliveries to any other region—reflecting Asia-Pacific's strong growth prospects.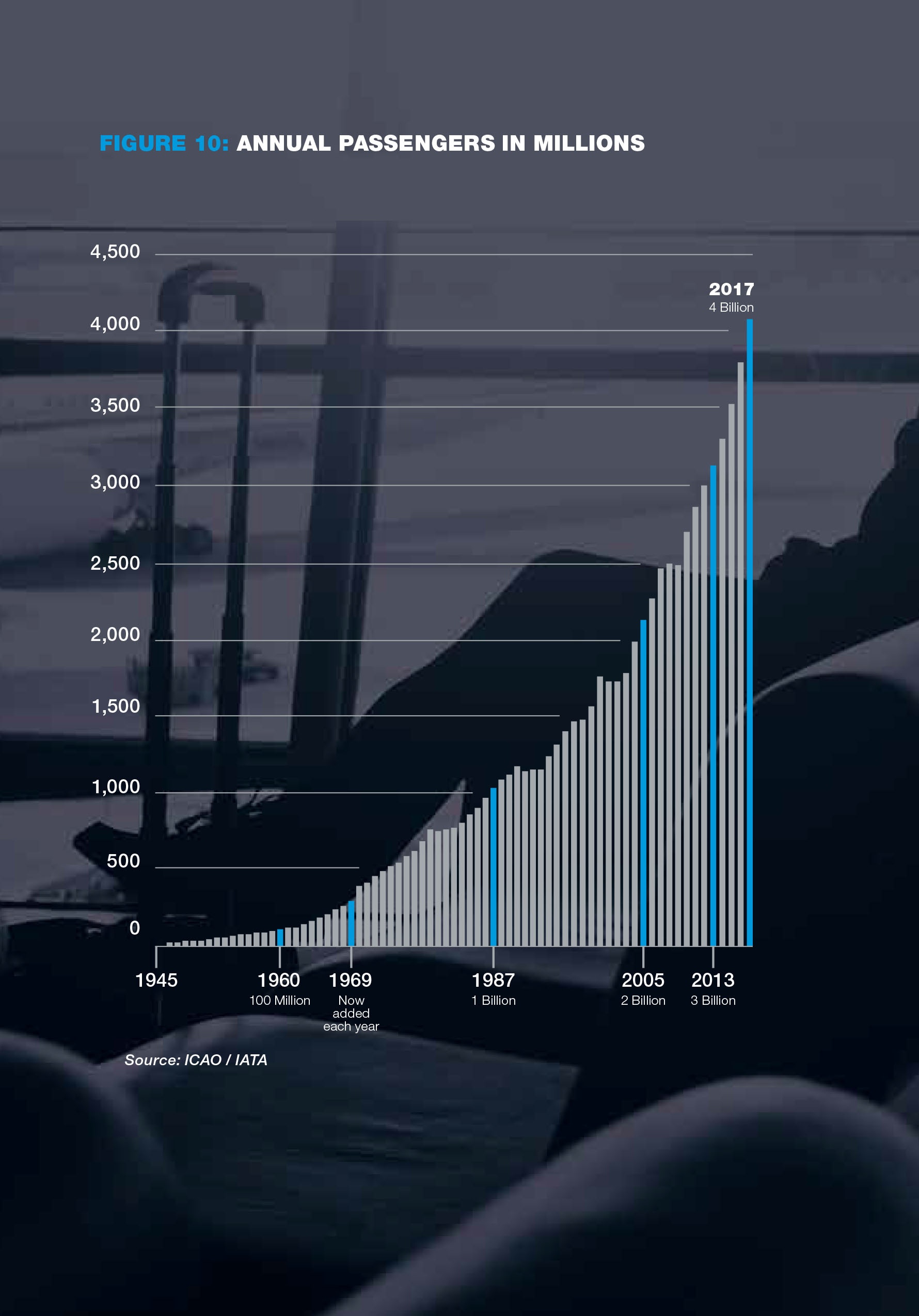 Consistent with air travel demand growth trends, Boeing forecast that by 2037, an additional 40 percent (to the 40% destine for Asia-Pacific) will be delivered to airlines in Europe and North America combined, with the remaining 20 percent delivered to the Middle East, Latin America, Russia and Central Asia, and Africa.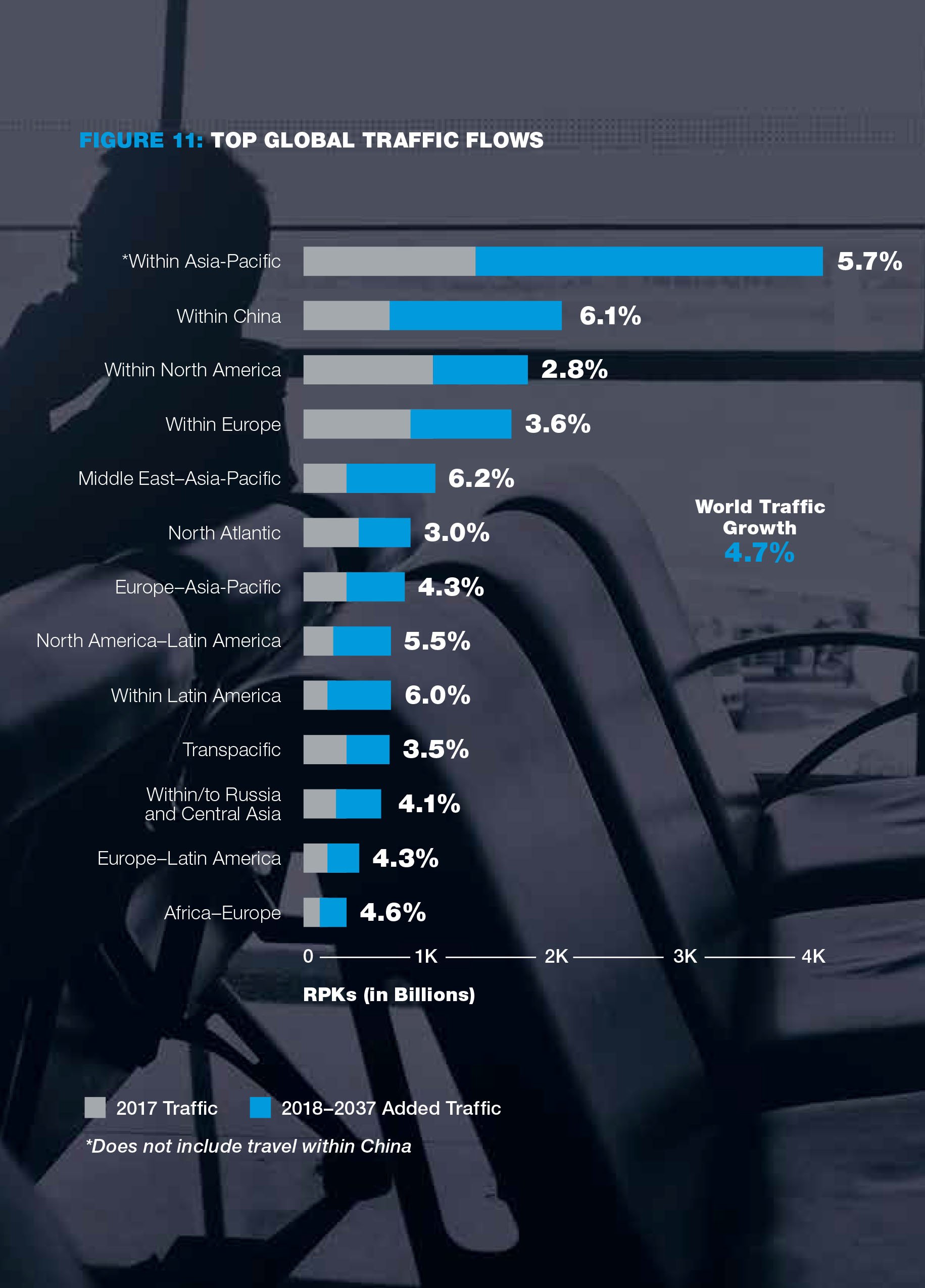 If this has sparked your interest, the full detail of this report can be downloaded here: https://www.boeing.com