FTA is a leading CAA/EASA approved, commercial flight and airline pilot training company.
Established in 2006, FTA offers competitive, fast track career pilot training courses and operates one of the most modern and reliable fleets of training aircraft in the world. FTA's fully qualified and expert instructors are multi-cultural, with a diverse range of aviation experience. With a high instructor to student ratio, FTA delegates receive high quality, market-leading training in accordance with aviation authority requirements.
We are currently one of the only UK flight training academies to offer an integrated fight deck programme with 100% of the training entirely based in the UK.
Our primary base, Brighton City Airport was first founded in 1910 and is the oldest continuous licensed airport in the UK.
The airport's primary purpose was to provide a base for general aviation and training. It was the site of the first commercial flight in Britain and today, over a century later, students from across the globe come to there to train as commercial pilots. Our students learn to fly in conventional Piper PA28 aircraft in Spain, and in our state-of-the-art fleet of DA40 Star and DA42 Twin Star aircraft when in the UK. The Diamond fleet are not only sleek and modern in appearance but also function, featuring the same systems found in modern airliners, including EFIS, ADC, FADEC and GNSS instruments.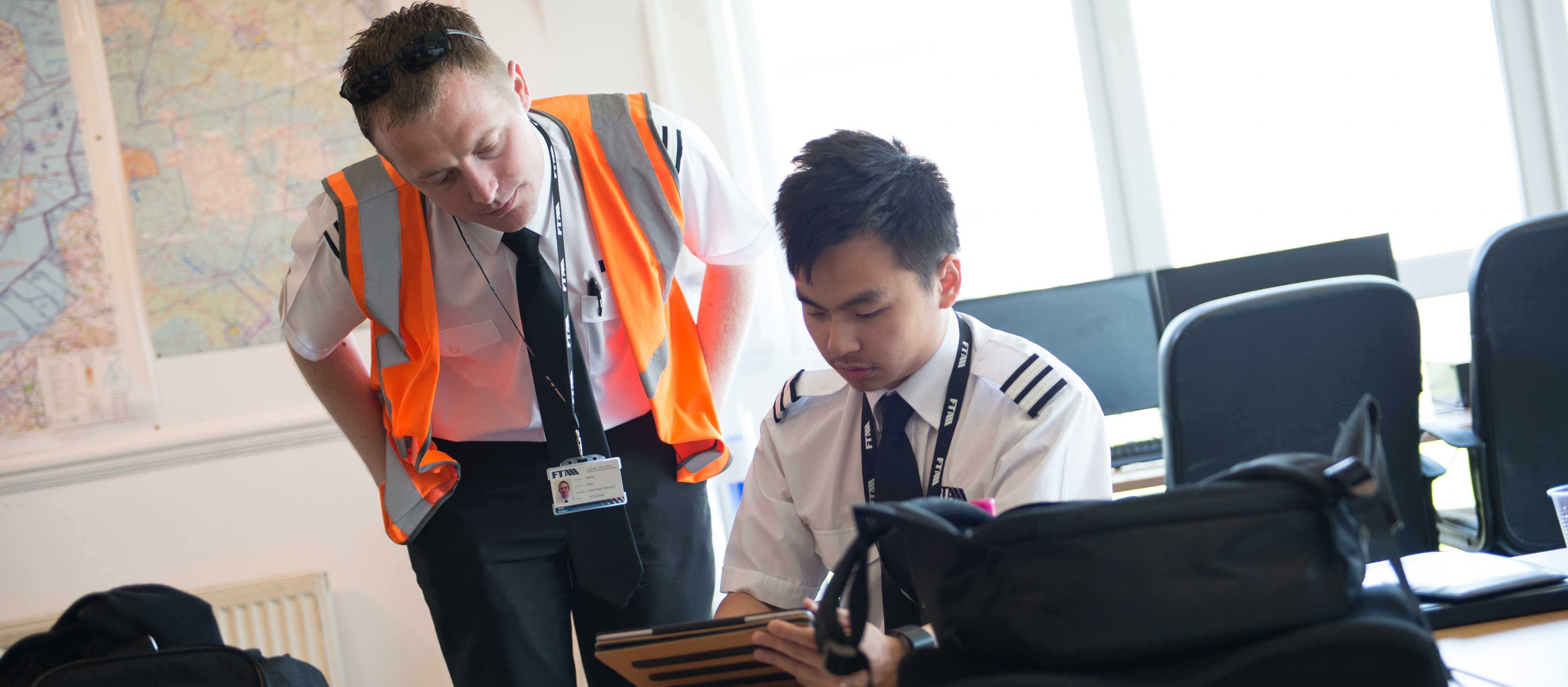 ATPL (A) Ground Instructor
FTA have a vacancy for an ATPL (A) Ground Instructor. All candidates should be flexible and enjoy working as part of a team to inspire the next generation of pilots.
Main responsibilities:
Our Ground Instructors are required to plan lessons, create and administer progress tests as well as teach a range of subjects, to include:
Human performance and limitations
Operational procedures
Instrumentation
Principles of flight
Air law
Requirements: Candidates should be in current flying/teaching practice. Flight or ground instructional experience desirable.
Hours are 45 per week split between lesson planning and teaching time (up to 20 hours per week).
Please email your CV and Cover Letter to: careers@fta-global.com