This combined course package offers an 'all-inclusive' training schedule to cover all the advanced training required for you to be 'airline ready'. The training included in the course price is as follows:
Full Dual License training for UK CAA and EASA

ATPL Theory - all 13 subjects and exams

Multi-Engine Piston Rating

Multi-Engine Instrument Rating

Multi-Engine Commercial Pilot's License

Upset Prevention and Recovery Training (UPRT)

– completed with our training experts Flight Performance Training

Airline interview workshop and CV preparation training – completed with our training experts Airline Prep.

Airline Readiness Programme (APS MCC) – completed with our airline training experts,

Jet Masterclass

All first time attempts at Ground and Flight exams




Who is eligible to enrol?
This package is available to candidates who already possess a Private Pilot's License, Night Rating and have gained their minimum flying hours for the Commercial Pilot's Licence.
What is the course?
Our advanced training has always proved highly sought after by modular students. In the majority of cases, students that completed their ATPL Theory instruction have chosen to stay on at FTA and complete their flight training. This package is designed to make this process easier and allows you to book all your advanced training at the same time and with the same provider, meaning you can be sure your training is booked to run continuously. It includes our recently extended and enhanced Classroom Based ATPL theory course which features blended learning using Padpilot eBooks and daily one to one instructor lead revision sessions (Option 1) or Distance Learning with BGS training allowing you to undertake your ATPL Theory at a pace and place of your choosing (Option 2).
The course also includes all advanced flight training suitable for people aiming for the airlines or other commercial operations. It includes MEP, MEIR, CPL, Advance UPRT, RT and English Examinations, Airline Professional Preparation and CV Writing workshops, as well as a certified elitePILOT ™ Airline Readiness Programme which is an enhanced Multi Crew Co-operation training to Airline Pilot Standards (APS MCC). It is designed to 'bridge' pilots from fATPL to multi-pilot jet type rating and incorporates advanced swept-wing jet handling and airline operations scenario training. The MCC / APS takes place at Jet Masterclass on their Level D Fixed Base 737-800 simulator with Fidelity Controlled Loading on all flight controls, full Boeing Data Pack, 200x40 field of view visual system with Level D image generators and also includes time on full motion simulators.

All flight instruction is delivered by our experienced, standardised staff who are focused on making you the best pilot you can be. We have been delivering modular training for over 16 years and so are very experienced in helping those who have trained in multiple schools or locations to transition to more precision flying required to gain a commercial licence.
You will complete this course with all the knowledge, skills and expertise to apply for first officer roles with airlines, regardless of when or how you originally embarked on your flight training.
OPTION ONE – Course Fee:

£47,500
Complete your ATPL Theory full time, onsite at FTA with the support of our expert instructors. Classroom tuition is 7 hours a day, 5 days a week completed over 9 months and would include access to daily one to one instructor supported revision sessions. You would then move onto the flight line to complete your training full time at FTA.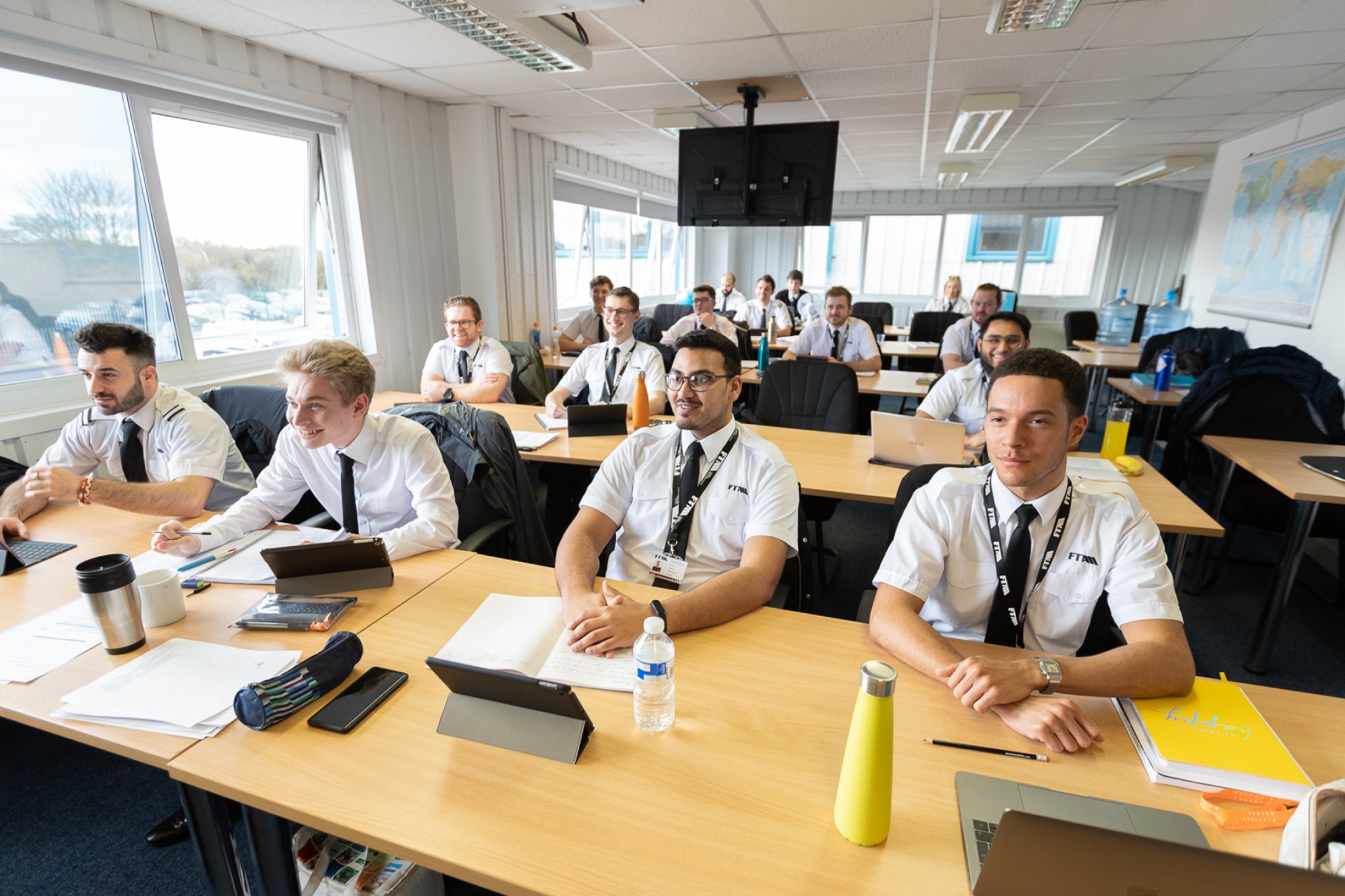 OPTION TWO – Course Fee:

£43,000
Complete your ATPL Theory at a distance with Bristol Ground School using their CBT training material. With the exception of the exams, all training can be delivered online at a pace that suits you so you can do your ATPL Theory as quickly or slowly as you want! You will be provided with live support webinars and a library of previous webinars as well as the BGS question bank. FTA will provide you with the required course equipment and the price includes all exams (exams would be booked and paid initially by the student – the cost of all first-time attempts would be credited to your flying account once receipts are provided). You would then move onto the flight line to compete your training full time at FTA.
For both Option 1 and 2, the course fee also includes: all required manuals and charts; Electronic Online Books (provided by Padpilot for Option 1 or BGS for Option 2); one year's subscription to 'JeppView', exams, uniform and syllabus airport and movement fees.
In addition, students enrolled on our Advanced Modular Package will have the opportunity to secure a 'dual licence' at no additional cost*.
*Includes 1st attempts at all ground and flight exams for both EASA and UK CAA tests. Training is as per the course syllabus and any additional training is charged at our standard rates.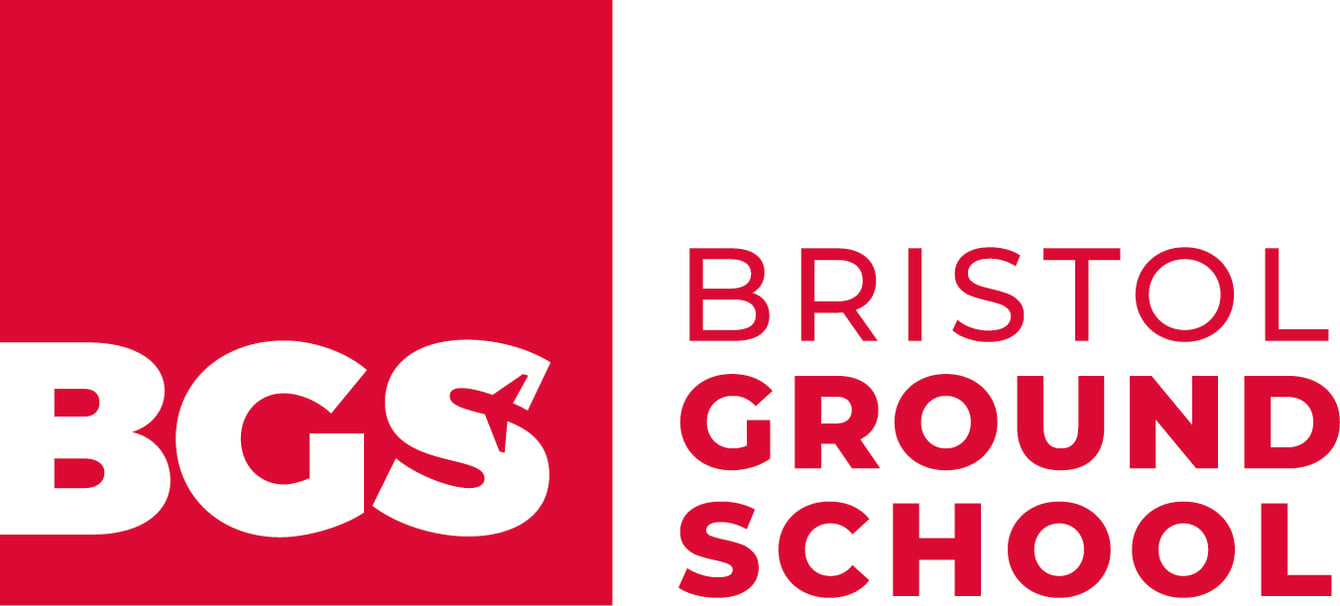 Payment Terms:
An initial payment of £9,950 is required for a course place to be booked. The remaining course fees of £37,550 (Option 1) or £33,050 (Option 2) are paid in 6 equal monthly instalments beginning from the start of the third ATPL theory module (Option 1) or once all Theoretical Knowledge Exams are complete (Option 2). Any additional fees for additional training, if required, or items not included within the package would be charged at our standard rates and invoiced weekly.
Option 1 - Start Dates:
10 OCTOBER 2022

16 JANUARY 2023

11 APRIL 2023

3 JULY 2023




Option 2 - Start Dates:
Course Enrolment Req

uirements:
When you are ready to enrol, we need the following from you:
Your initial course payment of £9,950

Your admission pack

Copy of your Private Pilot's Licence

Copy of your EASA Class 1 Medical Certificate

Copy of your passport.




Please note: You must have logged at least 155 hours total time, of which at least 100 hours must be as PIC. A qualifying cross country flight of at least 300nm (as per EASA regulations) must have been logged, and you must also have completed at least 5 hours at night (in accordance with EASA requirements for the issue of a night rating)
If you have already completed your ATPL Theory?
Then our traditional Multi-Engine Piston Rating, Multi-Engine Instrument Rating, Multi-Engine Commercial Pilot's Licence course package (known as the MEP, ME IR, ME CPL) is better suited to you. Please click here for more information.
Request an Admission Form:
---