We aim to equip you with the skills and confidence you need to succeed in the aviation industry.
We pride ourselves on the excellence of our teaching, student satisfaction and employability rates and our students have secured jobs with major airlines, including: Aer Arrann; Aer Lingus; Air Arabia; Air Baltic; Air Contractors; Air X; Arik Air; Atlas Global; British Airways, Cathay Pacific; CityJet, easyJet; Enter Air; Etihad; Iberia; Iraqi Airways; Jet2; Lion Air; Loganair; Norwegian; Qatar Airways; Ryanair; Sriwijaya Air; Susi Air; Turkish Airlines; Wizz Air. Former students have also secured jobs in other pilot careers such as business jet companies and approved training organisations.
It is creating confident, accomplished pilots which is at the heart of what we do. With this in mind we have chosen to partner with companies who provide in-depth training and preparation for roles with airlines. Please read on for more information about these partnerships.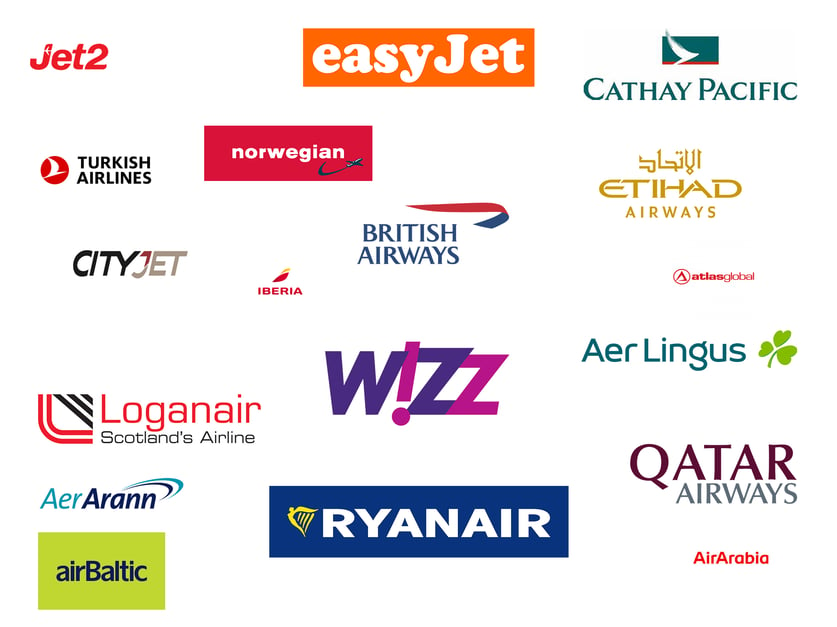 "I went to the Ryanair interview with, of course, nerves, but also confidence, and this is thanks to the support offered from FTA, JetMasterclass, FPT and AirlinePrep.

The technical questions I was asked in my interview are a similar style to the questions asked before my progress tests and flying examinations at FTA.

I developed confidence massively for the simulator assessment thanks to the huge support from the JetMASTERCLASS APS MCC. It truly helps deliver transition training from light aircraft to airliners." - Ryan, FTA GRADUATE
What skills and qualifications do I need?
A frozen ATPL is the minimum qualification required to apply for a role as a First Officer within an airline. This is the qualification that you will attain when you complete our Integrated Flight Deck Programme. It is also possible to get your frozen ATPL licence through modular study. A guide which distinguishes the differences between the two routes can be found here: Modular or Integrated?
The qualifications and skills expected by airlines may vary slightly. The best place to find full, up-to-date information is therefore an airline's recruitment page. You can also search 'First Officer Jobs' to see what the recruiting airlines expect from their candidates.
Test your skills
Airline Preparation Specialists AirlinePrep have devised a simple quiz which offers you insight into the type of knowledge and skills required to be a pilot. Take the test now and see whether becoming an airline pilot is for you: Pilot training assessment.
"The standard of training was exceptional. From not having any experience in flying to gaining two licences with FIRST-TIME passes – just shows how good it was! The instructors (both ground and flying) are friendly and always available for help and support." - Mehran, FTA graduate
Multi-Crew Cooperation/Jet Orientation Course (MCC/JOC) and Airline Pilot Standards (APS)
At the end of your pilot training you will need to complete a Multi-Crew Cooperation Course (MCC), this we deliver through our airline preparation partners, Jet Masterclass. Their training offers more than a standard MCC and includes a Jet Orientation Course and Airline Pilot Standards course on a high-fidelity fixed-base B737-800W simulator at a training facility near London Gatwick Airport (APS includes 2 hrs on full motion simulator).
The MCC/JOC exposes pilots to training that is focused on developing the highest standards of manual flying, pilot competencies and behaviours - all in preparation for the airlines.
The Airline Pilot Standards (APS) course is a regulated course that came about to fill a common skills gap between completing MCC and undertaking initial multi-pilot jet type rating. The APS provides employers with a level of confidence that a regulated standard has been achieved.

Jet Masterclass are the UK's leading ATO for high-quality, customer-focused training with strong ties to Boeing and numerous airline management teams. They host recruitment for various UK airlines and offer an unrivalled MCC/JOC course (with optional APS add-on) that focuses on developing the highest standards of manual flying, pilot competencies and behaviours.

The basic MCC/JOC course consists of the following:
10 training days (typically scheduled Mon-Fri)
20 hours of practical training (10 x PF, 10 x PM) on a B737-800W fixed-base FTD
33 hours of theoretical training (MCC, JOC + airline readiness)
Printed training manual and progress tests
Access to JMC FUSION Training App
The APS course consists of the following:
20 hours of practical flying including:
12 hours of advanced handling including a final 2-hour check to a formalised exit standard.
6 hours of advanced airline scenarios training,
2 hours on a Full Motion Flight Simulator, and
Access to JMC FUSION Training App
Both courses include:
iPad use during course
Gym access and shower facilities
Lounge, library, free WiFi
The MCC and APS training forms an integral part of FTA's Flight Deck Programmes and Modular Packages 1, 2 & 3. It is also available to all other Modular students. It is ideal for those that want to place an increased focus on airline-specific training.
Further information and previous pilot testimonials can be found on the Jet Masterclass website: www.jetmasterclass.com
CV AND AIRLINE INTERVIEW PREPARATION
To support our students with their job applications, interviews and assessments, we fund an airline interview and assessment preparation workshop with AirlinePrep, Europe's leading airline assessment specialists.
Created in 2010, AirlinePrep is one of Europe's leading airline assessment specialists. Run by two UK based airline pilots, the team has grown considerably and contains current Airline Captains and First Officers, all flying for the major UK based airlines, as well as airline HR recruiters.
The company, who specialise in providing airline pilot interview & assessment preparation for most aspects of airline pilot selection, deliver the training at FTA's main campus at Brighton City Airport.
The workshops are scheduled around a cadet's other training commitments and include essential preparation, such as competency & technical interviews, group exercises, numerical, verbal & technical reasoning as well as simulator assessment, CV's & covering letters.
At FTA we recognise that holding the CPL/IR with Frozen ATPL is just an entry requirement for a job interview and what sets a candidate apart is having the confidence to demonstrate core ICAO competencies. The training includes the following:
An overview of First Officer skills and responsibilities

CV and cover letter writing
HR and competency interviews
Technical interviews
Group exercises
Numerical, verbal and scientific reasoning
FTA has worked with the company for many years, during which time they have successfully prepared pilots for interviews with British Airways, Virgin, easyJet, Flybe, Ryanair, Jet 2, Wizz Air, Thomas Cook, Emirates, Etihad, Qatar Airways and many more airlines.
Contact us for more information, or visit AirlinePrep's website: www.airlineprep.co.uk
Not sure if you have what it takes to be a pilot?
Our training partner AirlinePrep have created a quiz to help you identify whether you have the Maths and logic skills required to embark on your pilot training and later your airline interviews.
The quiz serves as an excellent introduction to the type of skills and mental maths you will require whilst in command of an aircraft - click here to complete their quiz...
Aptitude
You do not need to complete a skills test to enrol on one of our courses. We would prefer for you to do a test that informs you about yourself, your personality and your aptitude for pilot training rather than a 'pass or fail' entrance exam.
There are independent tests are available for this. Our partners in pilot training, AirlinePrep now offer an airline pilot skills assessment. The test that is suitable for aspiring pilots is the Aspiring Pilot Psychometric Test for £199. Made up of a range of tests that cover Maths, Physics, Reasoning and Personality, these tests are designed to predict your future performance within a pilot training programme. After completing the test, candidates have an individual debriefing with a current professional pilot to discuss the results and what they mean. In addition to this, if you share your results with FTA for the Aspiring Pilot Psychometric Test, and further sign up for a course with us, we will credit your FTA account with £199!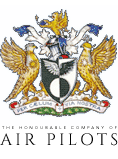 The Honorable Company of Air Pilots also offer an aptitude assessment which is carried out at RAF Cranwell (in Lincolnshire).
The assessments are chosen from those used by the RAF in their aircrew selection (using only the aspects which are most relevant to indicating potential success in commercial flying). As part of the assessment, candidates have an individual debriefing to discuss the scores achieved and what they mean. In addition, they provide the opportunity to discuss the career with a professional pilot about a career in aviation.