Why should
you start your pilot training at FTA Global this year?
With just one final opportunity to enrol in 2020, here we give you 20 reasons why we think you should take the next step...
To train to become a pilot you need to demonstrate resilience, hard work, patience and self-assurance.
For many, 2020 has not gone to plan. With an expected recovery of up to two years for the industry (to return to its pre-covid highs). We think that there is no time like the present to invest in yourself and your dream.
Meet the students doing just that at FTA...
Here are 20 reasons why we think FTA Global is the place to be right now:
1 - Our Excellent Reputation
When we were first established in 2006, the goal was to deliver the best flight training with the best instructors, at the best airport in the best aircraft. This vision stays true today.
We base our approach on the following principles:
Students come first
Be open to all
Respect the profession
Invest in what matters
Aim for first-time passes
Everyone is different
In addition, we are one of the only flight training academies to offer 100% of its integrated flight training in the UK.
2 - Enhanced ATPL Theory Course
We deliver ATPL Theory over nine months. The course is the only ATPL Theory programme of its kind in the UK, using two different software packages in addition to the classroom-based instruction. Our new course programme includes an additional computer-based (CBT) learning package, which supports students with self-study. Learn more about our enhanced ATPL Theory Course here.
In our most recent round of exams we saw stellar results. Read more about them here.
3 - Idyllic Location
FTA's base, Brighton City Airport is the oldest continuous licensed airport in the UK. It was first founded in 1910, and is the site of the first commercial flight in Britain.
Here you are close London airspace and become accustomed to frequently communicating with ATC and developing those essential radio communication skills.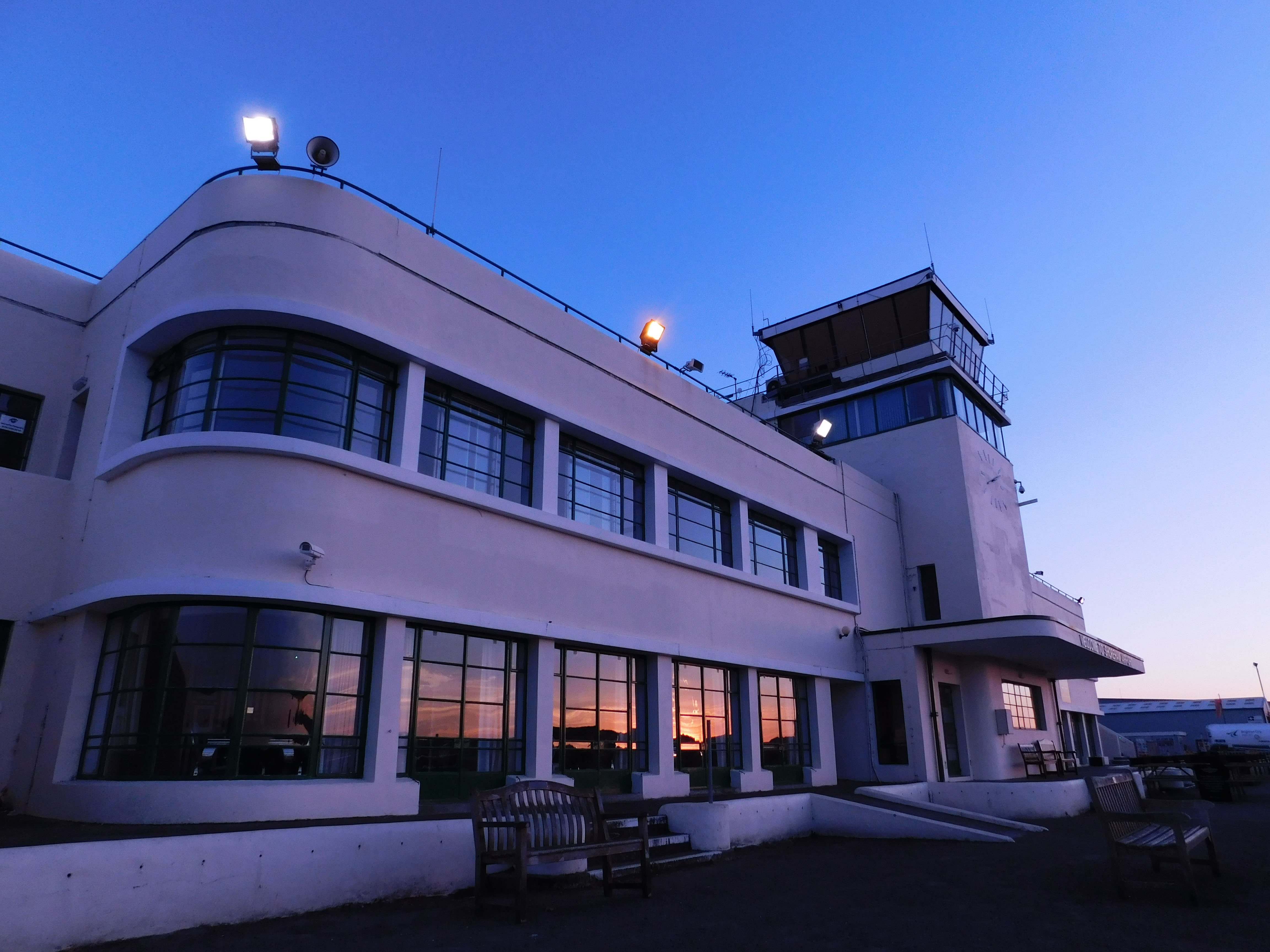 4 - Investment in our School
In the last three years, we have increased our training fleet and our instructor team, as well as expanded our ATPL programme and centralised our operations at a single location in the UK. We have continued plans for expansion in 2021 as the demand for our courses continues to climb.
5 - A true depiction of the flight school
We offer weekly tours of our campus so that you can see FTA on a normal working day. During our tour, you will get to:
View our training aircraft and simulators
Walk around our newly refurbished facilities and operations area.
Have a tour of the complete site including our aircraft maintenance
Meet our wonderful students and staff
Our tours, truly are the perfect opportunity to get a feel for the flight school and ask lots of questions.

If you are interested in attending a tour, you can book yours

here.

6 - Price

The students who enrol in 2020 will do so on to our current programme which costs £77,950. From 2021 we will be introducing new course programmes and revised prices. For details regarding the new packages available in 2021, please click here: 2021 integrated training.

We pride ourselves on being one of the best value flight academies in the UK. Why spend over £100,000 when you can obtain the same qualification for less?

We are able to offer our courses at a competitive rate by planning our resources effectively. This is without detriment to the quality and prestige of the course, of which all the instruction and study, is carried out in the UK.

7 - Airline Preparation

To support our students with their Pilot job applications, interviews and assessments, we fund an airline interview and assessment preparation workshop with AirlinePrep, Europe's leading airline assessment specialists.

The workshops are scheduled around a cadet's other training commitments and include essential preparation, such as competency & technical interviews, group exercises, numerical, verbal & technical reasoning as well as simulator assessment, CV's & covering letters.

Learn more about AirlinePrep here.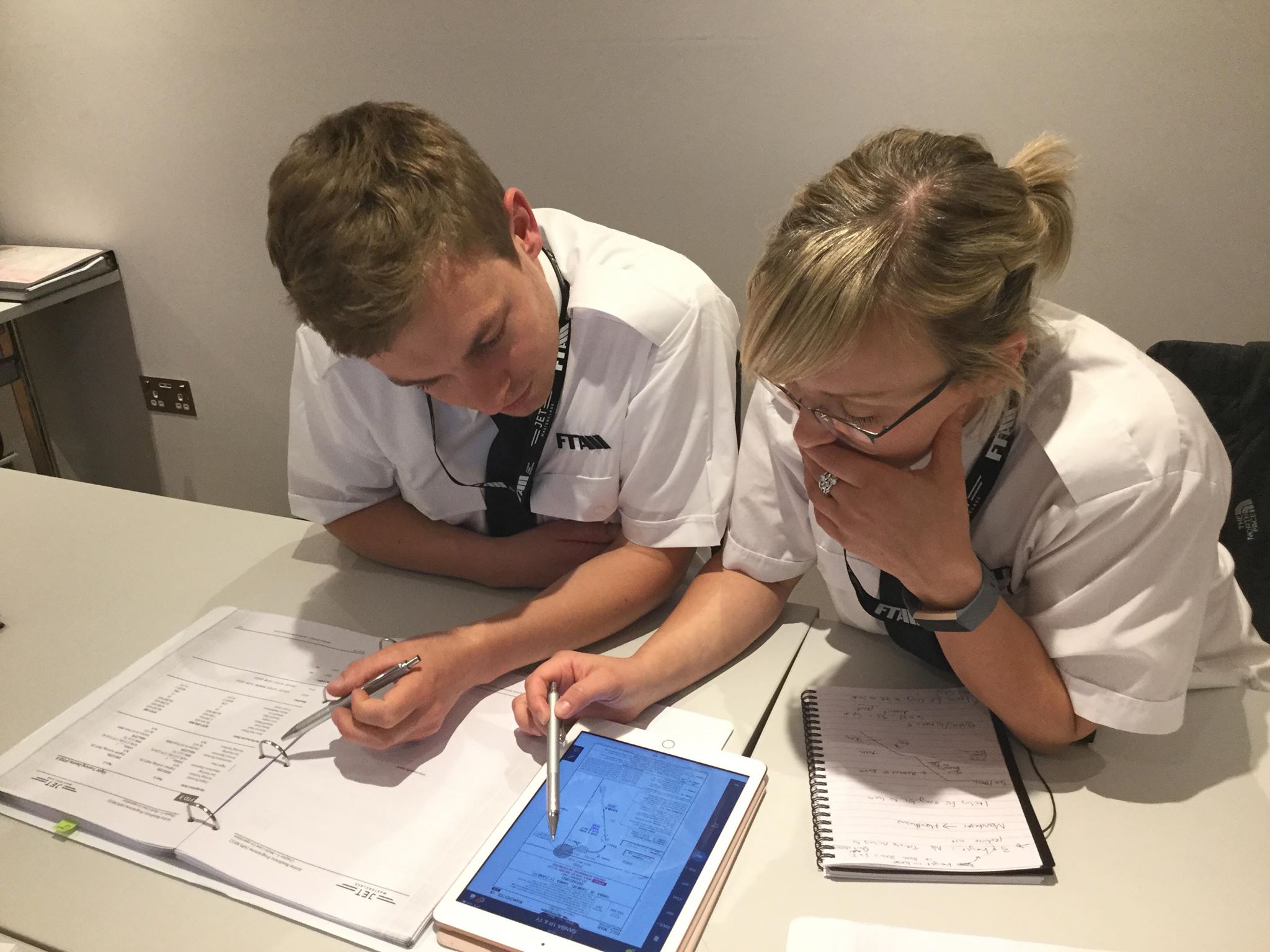 8 - High Standards
Our high standards include our first-time series pass rate. We do everything we can to ensure our students achieve first-time pass rates with our excellent training.
Our recent statistic showed that 100% of our Modular CPL students achieved a 1st series pass.
9 - Student Services
We recognise that Pilot training is about much more than the aircraft you fly, who instructs you and where you learn. It's about the whole experience; the friendships you make, the area you live, distance from loved ones and what you do in your spare time.
It is for this reason that we have a Student Services Team, dedicated to helping you get the very most out of your experience here, and to assist you whatever the issue or question may be.
Learn more here.
10 - Employability
Students that complete training with us quickly secure a first officer position. In our 2018 employment stats - over 94% of students who completed their course with us, secured a role with an airline within 12 months.
11 – Alumni Outreach
We don't place students, they place themselves - graduates from FTA fly for companies across the globe. Read about what our students are doing now on our website here.
12 – Student Experience
We understand that pilot training can be intense and time consuming, so we like to make sure that there is still the social aspect between all students throughout the year.
Our student-focused team work all year round putting on activities for our students to relax and have great experiences.
Even if it's something as simple as facilitating a room where a small group of students can study together. We are happy to help and support our students make the most of their time here.
13 – Student Recommended
A recent poll we conducted found that 25% of our students heard about us through student recommendation.
14 – Instructor Excellence
We are delighted to offer some of the best flight training in the UK due to our excellent instructors. Every day is different for our instructors who ensure our students meet the highest standards possible. Both our Flight and Ground Instructors work non stop through their experience to achieve the best results.
We asked some of our experienced instructors the important question, why be a flight instructor?
15 – Revalidations & Renewals
FTA offers a range of revalidations and renewals to suit those with a Private Pilot Licence (PPL) and aspiring Commercial Pilot Licence (CPL) students. We're proud that our first-time pass rates for renewals and revalidations is nearly 100 per cent.
16 – Modular Courses
We offer the most comprehensive range of pilot training programmes and packages in the UK. Modular training allows you to set the pace. Complete each module in its entirety full- or part-time, and all or parts of it with us. Learn more about our modular courses here.
17 – Location
When you enrol you know when and where you will complete your training - the UK. Sussex is a beautiful part of the country to be based. The airport is in the perfect location for pilot training but also living. Most of our students live a short walk away and you have the sea, bustling city life and the tranquillity of the South Downs all on your door step. What more could you want?
18 - Computer-based training (CBT)
The decision was made to extend our ATPL Theory course following instructor and student feedback. The new course programme will include an additional computer-based (CBT) learning package, which will support students with self-study.
19 - Student representation
in 2020 we launched our FTA Student Collective. The purpose of the Student Collective is to promote the interest, education, training and welfare of students. The Student Collective aims to put forward the ideas, suggestions and comments from the student body to FTA Management on a regular basis, and then to feedback the results and considerations to the student body as a whole.
20 - Fleet
FTA operates one of the most modern fleets of training aircraft in the UK. The aircraft have an exceptional safety record and allow our students to train on similar systems to those found in today's commercial airliners to include:
Full Authority Digital Engine Control (FADEC)
Global Navigation Satellite System (GNSS)
Electronic Flight Instrument System (EFIS)
Our fleet comprises of both single-engine piston (SEP) and multi-engine piston (MEP) aircraft – all maintained in accordance with and exceeding stringent European EASA regulations.