New course starting in September 2022 offers training towards a private pilot licence for single engine aircraft - a stepping stone to a commercial pilot career.
FTA Global, the school that delivers flight training for professional pilots, is joining with Brighton University's Aeronautical Engineering Department to offer a brand new education experience by combining theoretical study with practical private licence training.
A new optional module added to the BEng Aeronautical Engineering course will provide Aeronautical Engineering Students with a unique opportunity to access the first stage of their training to become a Commercial Pilot; the Private Pilot's Licence. This course will be renamed BEng Aeronautical Engineering with Pilot Studies
Students who obtain the Private Pilot's Licence will not only be able to take command of a small single engine aircraft for non commercial reasons anywhere in the world; but will also secure the first stage in the training to become a fully qualified Commercial Pilot.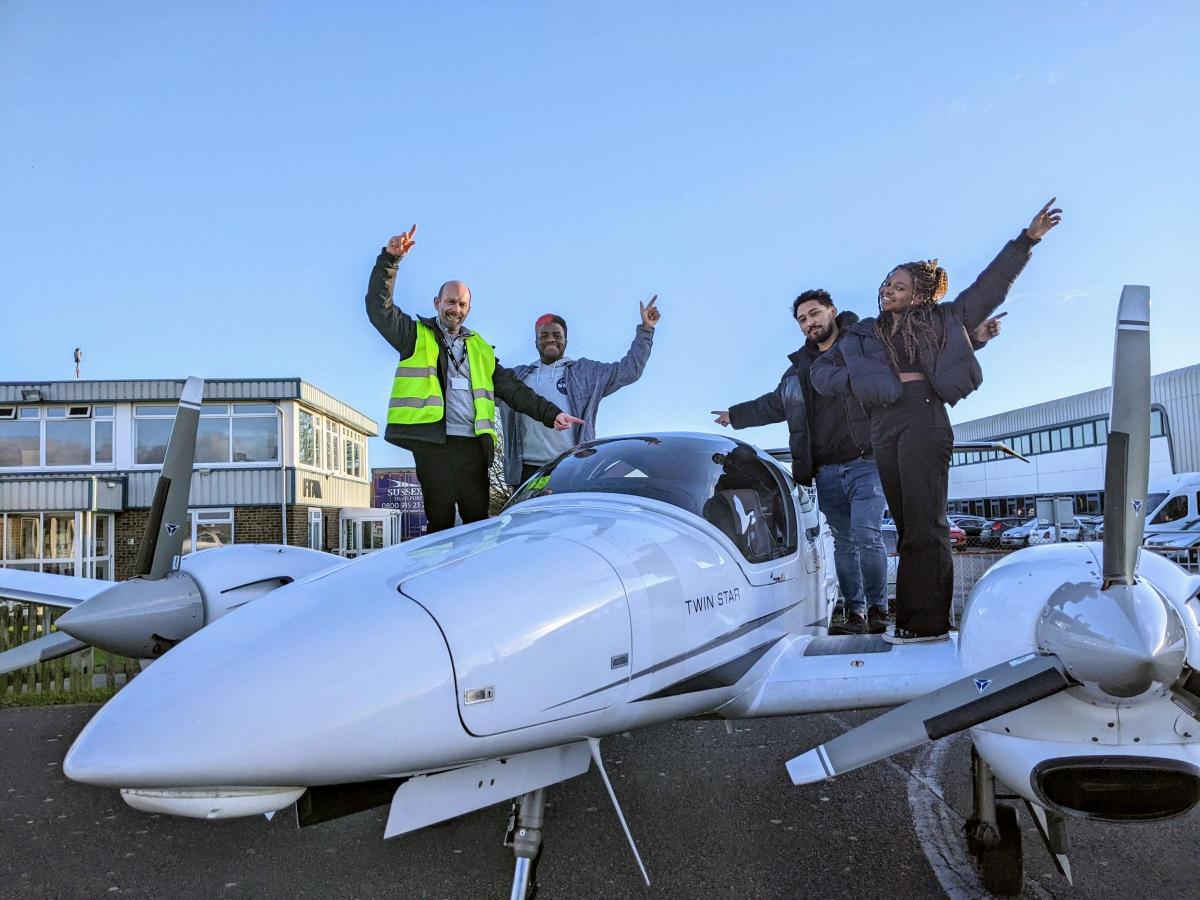 Blue sky thinking
In the last two years alone, over 300 people worked towards obtaining a Commercial Pilot Licence at FTA 's Brighton based school. West Sussex is a global destination for commercial pilot training and plans to promote the partnership's world class facilities are expected to attract a growing number of people to join the course 2022/23.
Inspired by placement-style modules yet offering the credentials of a qualified licence at the end of study, Brighton University students will have the unique opportunity to bring their theoretical studies to life at FTA's Flight School.
Sean Jacob, Managing Director, FTA says: "Our students will have access to some of the facilities at Brighton University such as their Wind Tunnel and Jet Engine which will bring theoretical concepts taught in the classroom to life."
In a mutually beneficial partnership, students from both institutions will benefit from each other's facilities and expertise. It's only the start of the extensive advantages we know this offering will bring as we work together to maximise the combined wealth of educational, industry and practical knowledge."
Dr Anastasios Georgoulas, Course Leader of Aeronautical Engineering, and Principal Lecturer in the School of Architecture, Technology and Engineering at University of Brighton, says: "This is a great opportunity for students at University of Brighton to merge the flying and engineering world together. Being a pilot makes you a better engineer, and being an engineer makes you a better pilot. Learning to fly is a wonderful line on a CV too, as well as a wonderful passion in itself."
To celebrate the launch of the partnership, FTA hosted 40 Aeronautical Engineering students to their facility at Brighton City Airport, giving the aircraft designers of the future a chance to sit in the training aircraft, visit FTA's onsite maintenance facility to see aircraft in various stages of maintenance as well as do a circuit or two at London's Heathrow Airport in one of the two ALSIM-42 aircraft simulators based at FTA.
In a move to encourage flexibility whilst studying the Aeronautical Engineering course training for the Private Pilot's License can take place at weekends or any day of the week..
To apply for the BEng Aeronautical Engineering with Pilot Studies please refer to the University of Brighton webpage here.