So you've worked hard for months, perhaps years and now it's finally time start write your CV and send it off to prospective airlines and secure that first interview. But where do you start?
AirlinePrep are a company that specialise in airline and cadet pilot interview and assessment. The team at AirlinePrep has grown considerably in the seven years since its inception and features current Airline Captains and First Officers, who fly for major Airlines as well as airline HR recruiters.
The Directors and nine other instructors have prepared pilots for airline recruitment processes and their workshop attendees have gone on interviews with British Airways, Virgin, EasyJet, Flybe, Ryanair, Jet 2, Wizz Air, Thomas Cook, Emirates, Etihad, Qatar Airways and many more.
All students enrolled on FTA's Integrated course complete a workshop as standard. The course is also open to modular students and is included within the cost of the MEP, ME IR and ME CPL course package.
Understanding each airline's process
The purpose of this training is to:
Improve airline assessment day skills and knowledge

Improve numerical reasoning ability

Assess aviation technical knowledge

Assess and develop group exercise and interview skills
Each airline's recruitment process will vary but most models are the same: an initial telephone interview followed up by an invitation to an assessment day, These days typically include a group task, an observed simulator session and finally, an HR Interview. It's important to the company to fulfil it's aim in preparing you to excel in the interview and put the years of hard work to good use.
As one of AirlinePrep's Directors, Jamie explains: "We ask students to prepare answers to typical interview questions such as: Tell me about yourself and what skills you can bring to our Airline; Give an example when you have been part of a team (either as the Leader or team member); Give an example when you have disagreed with someone. The aim of the training is to prepare you, as much as possible, for shining in an interview. So much of a student's time is spent focused on getting the best possible results in their training. Our role is to ensure that they present themselves and that training experience in the best possible light."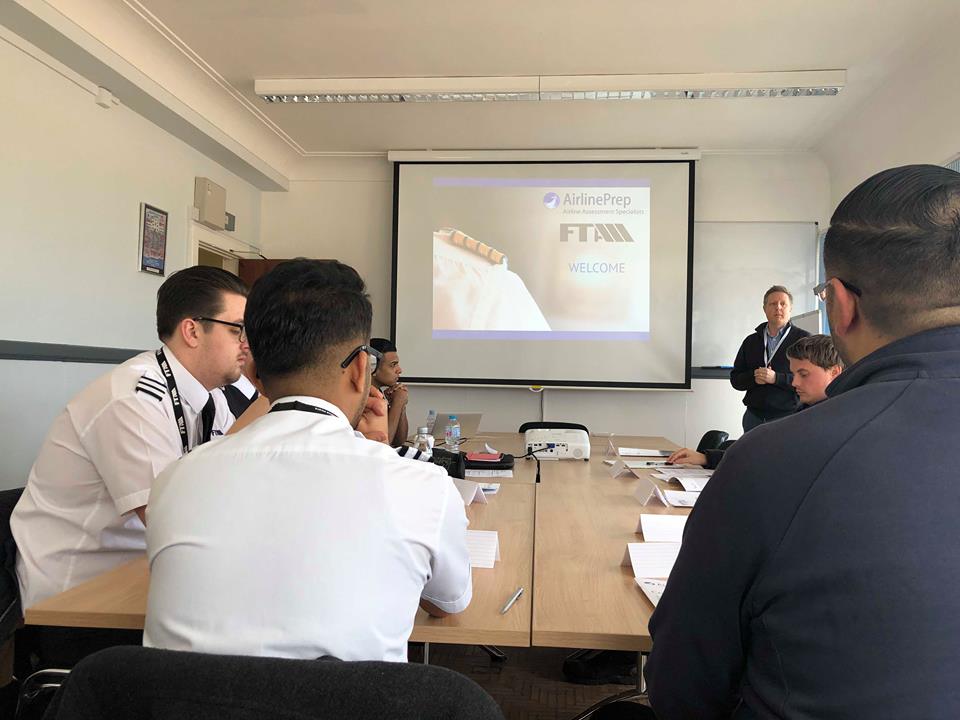 Group exercises
The day is divided into group exercises, giving ultimatums and scenarios where the team have to solve the problem by communicating and displaying teamwork. This is extremely helpful as it demonstrates that the candidate is capable of working in a team and projecting their speech. Participation is key in this part of the assessment and is designed to make you think about what skills you need to specifically demonstrate. The group exercise ends with Jamie asking the students what they think they did well before telling them so that they can reflect on their actions before being told the correct answers.
The group exercises are the opportunity to demonstrate these skills:
Ability to work in a team

Social skills and confidence

Situational awareness

Professional style

Decision making

Communication

Teamwork

Applied knowledge
TDODAR: Decision Making Modules
Time
Diagnose
Options
Decide
Allocate
Review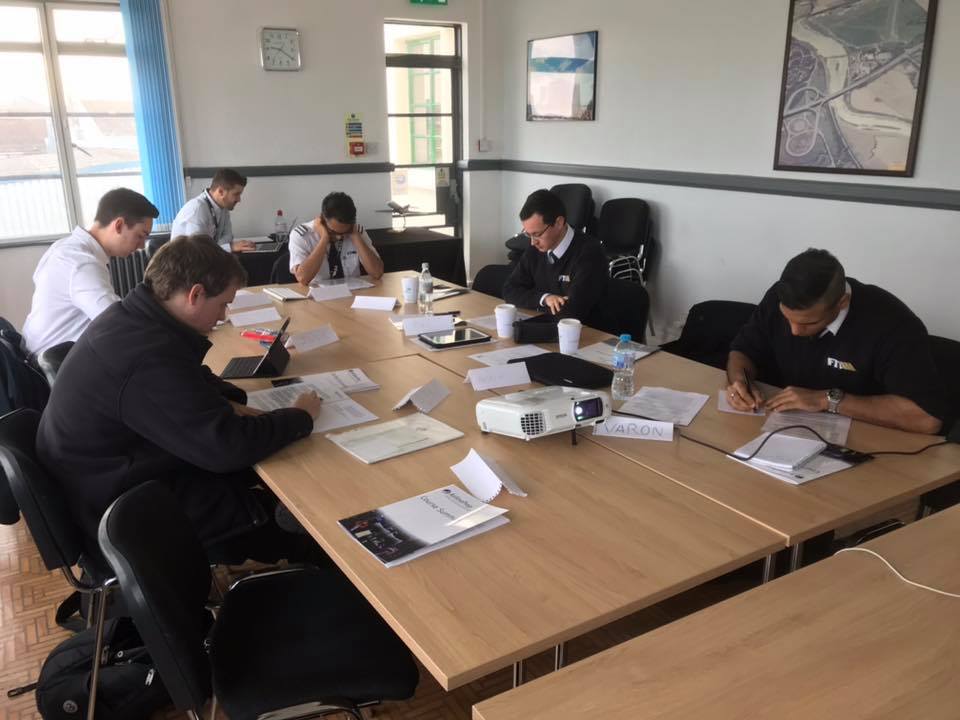 Creating a compelling CV
Along with being asked to prepare answers to questions, cadets are also asked to bring along a copy of their current CVs. These are then reviewed and discussed, with the objective of refining the layout and ensuring the most important elements are presented prominently, and clearly in the appropriate layout.
If this is something the students struggle with or want further assistance with creating, AirlinePrep offer a 'CV writing service' which means that the final document is written and formatted by the company themselves (full details n this service can be found here).
Interview tips for pilots
It can be daunting to prepare for your first interview and knowing what to expect. The aim of the AirlinePrep workshops is to remove some of the mystery behind the recruitment processes, but also increase the confidence of the candidates. It's important to give careful thought to the answers to the interviewer's questions, but also how your appearance and body language may impact what you've carefully prepared to say.
To help you with this process a little more, we've created an article which sheds some light on what to expect on the day of your interview, what to take with you and other useful tips and information. Click here to read our 'interview tips' article.
For more information about this training, either contact us or visit AirlinePrep's website.