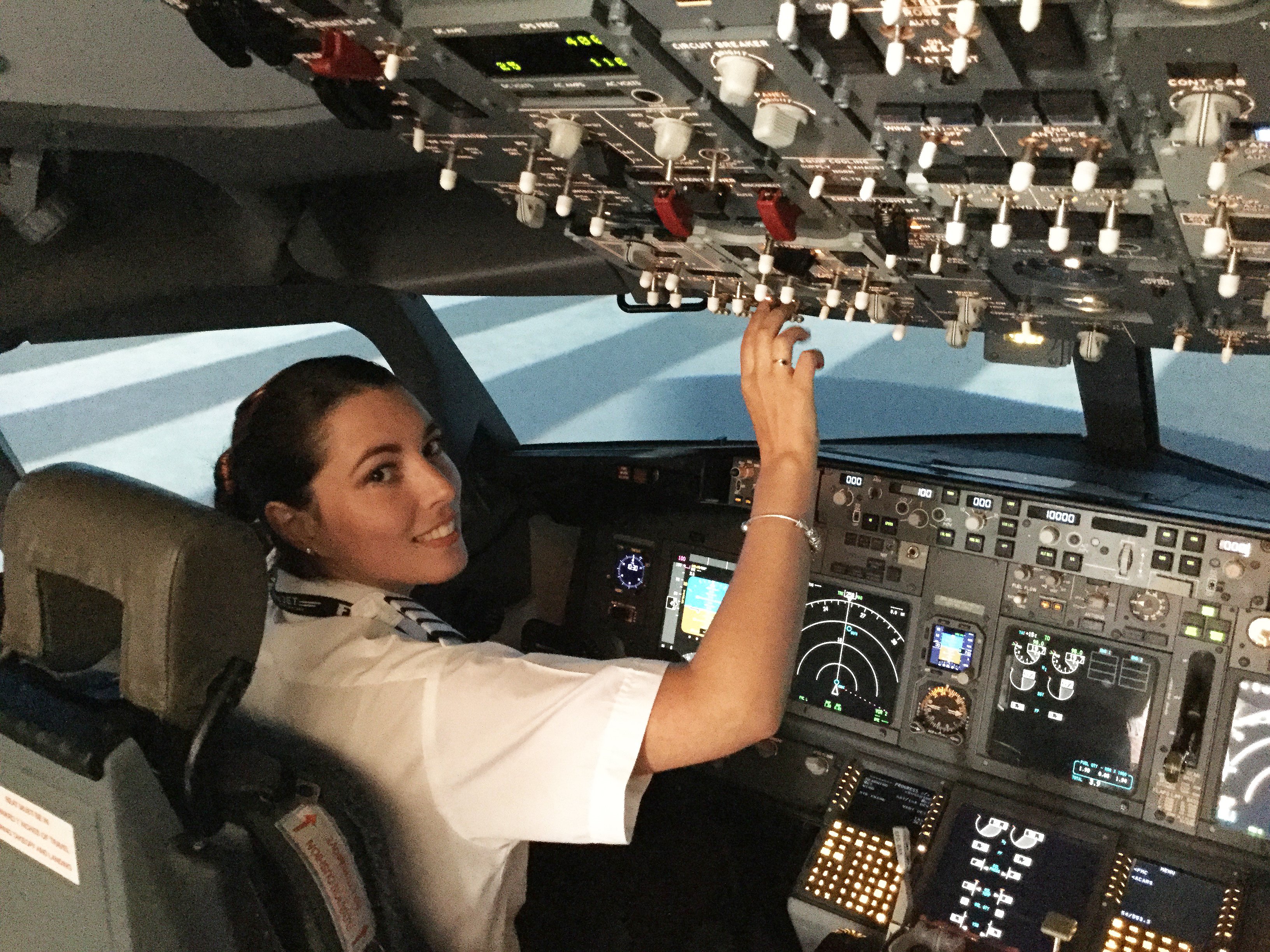 We spoke to the owners of Jet MASTERCLASS, our partners in pilot training and airline preparation specialists. Director and co-founder of Jet MASTERCLASS, Frank Jukes, explains why they started the business, which is already proving extremely popular, supplying pilot training for major, UK-based airlines.
"Clearly, when you establish a new business, you identify the needs of industry and how your business might carve out a position in the market to ensure viability and success. With the emergence of some quite large ATOs (Approved Training Organisations) in the market, we identified a need for something a little more individual with a really healthy training ethos at its heart.
Our aim is to offer a high-quality training solution for individuals seeking a route into high-quality airline jobs and establish a high-quality training organisation with an unwavering focus on developing the most highly skilled, professional airline pilots.
We're certainly not trying to re-invent the wheel or claiming to be better than everybody else – but our mind-set will always be to develop highly competent pilots because we are pilots ourselves and we understand what it takes to operate in a highly complex, fast-moving (and changing) environment.
Our training courses develop a high level of flying competency whilst embedding a core set of airline-recognised behavioural values which will underpin a safe and successful flying career."
Preparation for employment by the airlines
When a student has successfully completed all the theoretical and flight training to obtain their fATPL they then need to complete a Multi-Crew Cooperation course. The certificate does not include an exam, but prepares a pilot for the flight deck enabling them to apply for First Officer positions with airlines (it's not necessary if you want to train to become a flight instructor).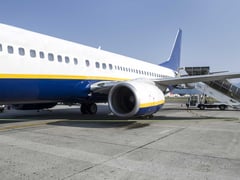 FTA's Multi-Crew Cooperation is delivered by Jet MASTERCLASS and includes a Jet Orientation Course as standard. The MCC/JOC is a competency-based training programme that focuses on developing the necessary knowledge, skills and behaviours required to succeed in a fast-paced, safety-critical environment. The training is scheduled on a B737-800W simulator and maximises manual jet handling and raw data flying, therefore providing the best preparation for airline assessment and first type rating.
The programme known as 'Enhanced MCC Training to Airline Pilot Standards' (APS MCC) was introduced to the industry in 2018, through EASA regulation seeking to formalise the exit standard from a wide variety of MCC courses on the market offering a Jet Orientation element within their course. This training is also offered by Jet MASTERCLASS and available as an 'upgrade' to FTA students. Frank explains the difference between a Multi-Crew Cooperation/Jet Orientation Course (MCC/JOC) and APS MCC:
"The APS includes an additional 20 hours of advanced jet handling and airline scenario training, making the total course 40 hours of practical simulator training.
The enhanced MCC/JOC APS might not be for everybody, but if you're looking to enhance your jet flying ability and expand your flight deck management skills, then it's certainly worth considering.
It is important to note that Jet Orientation is not regulated, where the MCC element is, and now the APS element is too. It can only be a good thing that we seek to maintain the highest possible standards in our industry. We tend to look at it as a 'bridge' between basic MCC training and a pilot's first multi-pilot jet type rating, and with our course including a full-motion element too, it prepares pilots well for what's to come."
As with any regulated course, there is a recommended structure and content which is available for anybody to access via the EASA website (AMC2 FCL.735.A).
To avoid regulatory-speak, the type of advanced exercises in the APS element of our course, are steep turns, approach to stall recovery, windshear recovery, cold weather operations, low vis ops, unusual attitude recovery and TCAS. We also incorporate more complex non-normals such as the landing gear not retracting after take-off, loss of hydraulic system(s) and rapid depressurisation with emergency descent, to name a few.
We seek to develop a broader appreciation of jet operation so that our pilots have the skills to pass an airline assessment and to transition to their first type with confidence and hopefully relative ease!"
At the end of the training there is a final check, where the pilot is expected to demonstrate their proficiency within a regulated grading framework - this grade is included on the course completion certificate and so it is essential for students to read and prepare as much as they can, applying the same rigour as they have to any other aspect of their training."
Who should complete an APS course?
The APS course is available to anybody that meets our ATO pre-requisites, that is CPL/ME/IR with medical and ICAO Level 4 English. That isn't to say that the APS is suitable for everybody, as it's a very steep learning gradient and you can fail the final check. Most pilots that enquire about Jet MASTERCLASS' courses are seeking airline employment, so the APS is highly recommended. However, the company have also trained military pilots with extensive jet experience that don't require the APS but opt for the MCC element only and rotary pilots with multi-crew experience that decide to complete the APS element as a stand-alone module.

"It's a case of each pilot working out what they need to achieve their individual goal. If it's somebody coming from flight school seeking their first jet flying opportunity, then the APS would undoubtedly provide the leg-up typically needed to ensure competency when placed under assessment." Says Jukes.
What qualities make a good airline pilot?
"Now, this is an open-ended question!
At the fundamental level, it must come down to competency flying the aeroplane. However, to be successful in this industry, a lot more is expected of you as a professional airline pilot. Pilots need to see themselves as ambassadors for their employers and our profession - they need to lead by example. There is a lot of talk around pilot competencies, and correctly so, but pilot behaviour is equally crucial, not just to secure the job, but to be successful in it.
When we talk about pilot behaviour, it doesn't necessarily mean the bad stuff – well at least we hope not! It's the stuff that we do, that we don't realise we're doing – like finishing other people's sentences, or hiding our mistakes, or being too hasty or impulsive. All these behaviours pose a risk to the flight deck, and if recruiters pick up on negative behavioural traits, there'll likely be no job offer!
So, it's crucial as professionals to take a good look at our behaviours and not merely focus on our ability to fly aeroplanes. New pilots should research emotional intelligence (or, 'EQ') and try to develop their ability to integrate within teams. Achieving high scores on tech exams is excellent of course, and we always encourage a high level of technical knowledge, but if a pilot is unable to communicate effectively within a team, or achieve goals through effective teamwork, then they'll struggle to succeed as a professional airline pilot."
We asked Frank and his co-Director Robert Bleker a few more questions about APS training that may help prospective pilots or those at the end of their training, assessing what they should do as their next step click here to learn what they said.
If you are unsure whether you want to complete a standard MCC/JOC or embark on Jet MASTERCLASS' specialist APS training then please feel free to get in touch. We will always offer open and honest advice so you can make the best decision for you and your circumstances: admin@fta-global.com