Ana, a qualified Flight Instructor turned pilot explains what life as First Officer for airBaltic is like, and how she and her partner make it possible to both work as pilots and still enjoy a happy family life.
Why did you want to be a pilot?
When I was 19 and a student I started to work as a secretary in an aviation company. Within months of working there, I grew a passion for aviation and fell in love with the idea of being a pilot. I started in flight operations and became exposed to pilots, hearing their stories and how they explained things.
Despite my growing interest, I knew the cost and felt like it was impossible for me, something that was entirely out of my reach. As my interest I becoming a pilot grew, so too did I grow within the company and I progressed through different departments. After one year I had relocated to Switzerland where I worked as a flight dispatcher. It was an expensive but also extraordinary place to live. Despite the high living costs, I saved every penny I could and eventually saved up enough money to complete my Private Pilot's Licence (PPL). For me, it made sense to start by only focusing on that aspect of the training. I told myself that the PPL was financially a lower risk than enrolling straight onto an integrated course. It gave me time to save just enough money and was an excellent place to start my training. I felt that if I succeed at this stage, it will give me the knowledge and confidence to decide whether I could progress on to the more advanced training required of airline pilots.
The problem was there would never be any turning back after experiencing what it was like to fly – I instantly became addicted. I knew that I would never be happy if I didn't now follow my dream.
Why did you choose FTA?
I researched all the pilot training, and my boss who is also a mentor to me said to go to the states and train over there. It was a UK certified flight school but based in Florida, and you gained an EU licence at the end of your training. It was only possible with thanks to funds from my parents and a personal loan. After I had completed my commercial training, I had to find somewhere to complete my IR (in the US you cannot do your instrument rating). I looked around Europe and the UK and first looked at a few, large flight schools based in the South of England and their prices were well out of reach. I was also very disappointed by their customer service. Through further research, I discovered FTA and everything felt happy. I got a response within hours and had all the answers to my questions. Stuart (the Admissions Officer at the time) was friendly and helpful.
FTA was overall more affordable but also perfect, I could have found cheaper, but I wanted my training to a high standard with great UK reputation.
I was determined to work hard in my training and complete my goal and took me just three years to go from having zero flight experience to working and being employed as a flight instructor. Once qualified, I worked as a basic instructor at FTA and helped out a bit with ATPL ground school which was very enjoyable.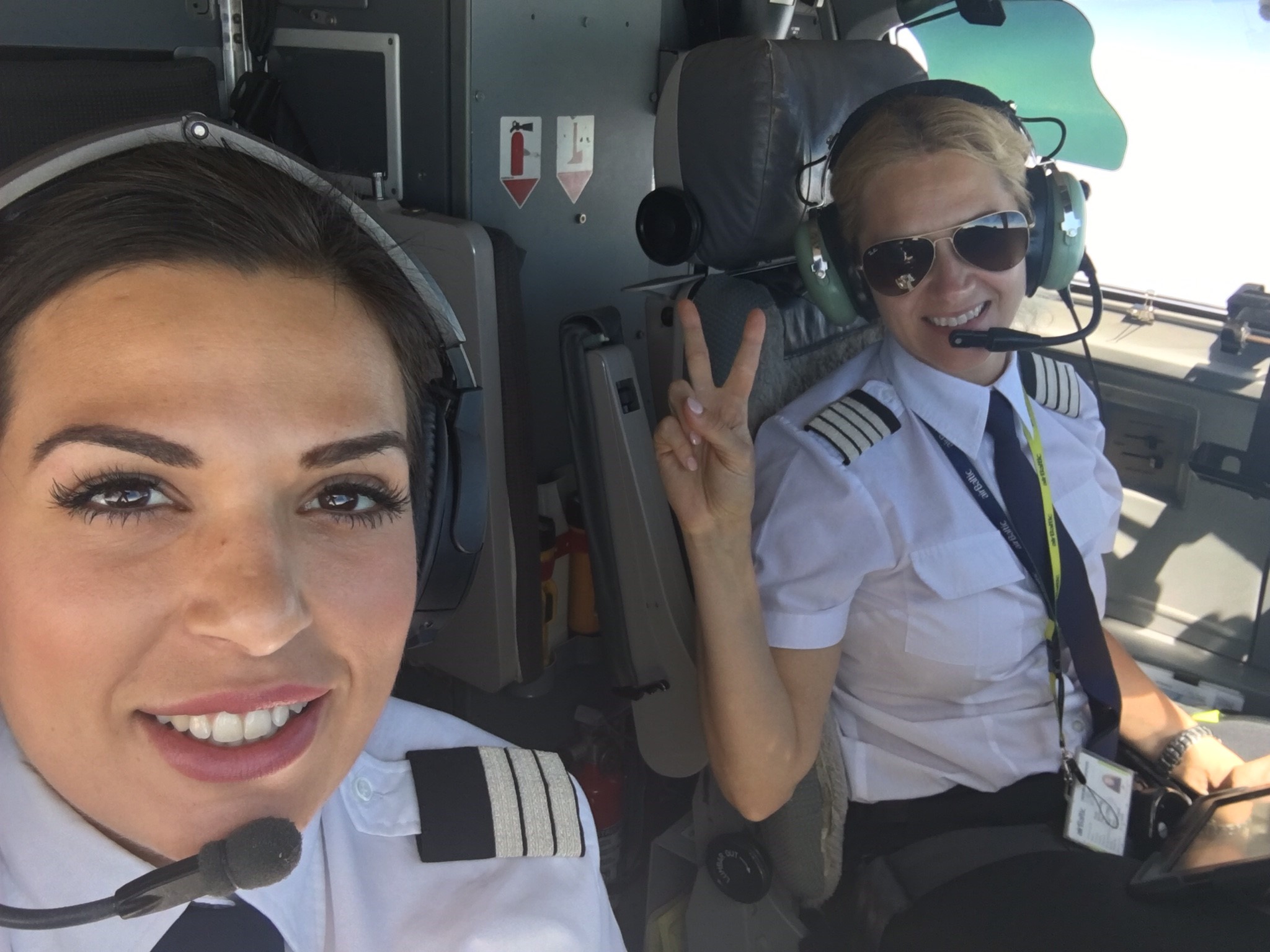 Life as a First Officer
I left FTA for personal reasons. I was planning to get a job closer to home but didn't and then completed my MCC with airBaltic. While completing my MCC, I was told there were vacancies for First Officers with the company. I took the opportunity, and within one month of finishing my MCC, I took my first job as a First Officer. It was four years from when I first decided to embark on my pilot training to completing my MCC and securing my first job as a pilot.
The opportunity with the airline was a self-starter which meant investing more money in my training (to complete my type rating). I worked for one year, and my contract ended, and just as I was about to renew my contract, I discovered I was pregnant. I took time off to have my son, and I was due to return to work and start flying after half a year which was very scary. I wasn't sure if I could make it work or how I would find the right balance. Fortunately, I was offered the opportunity to return part-time, on 50% fewer hours. I continued this until my son turned two years old and it worked really well.
It's now four years later, and I make everything work by managing my schedule. My son is happy, and we have a full life, it was hard making everything work in the beginning, but we did it. We have a full-time nanny now to help make the logistics work, and he has a terrific relationship with her and both his parents.

Gain the best possible experience
At FTA you start being trained as a pilot from day one. And I think what makes FTA so good at what they do, is that everyone is realistic. I also believe that FTA is very good at preparing you for the real world and the role of a pilot this preparation is inherent in the training.
I was grateful to flying time for having the opportunity to work as an instructor. Especially as it was one of FTA's instructors that suggested I consider it. Had my instructor Phil not made the recommendation I may never have thought it was an option. It was brilliant to be able to build up my hours and become an even more experienced pilot.
Teaching others teaches you things about yourself. I learned things about how I fly that I never would've had the opportunity to recognise, had I not been instructing someone else.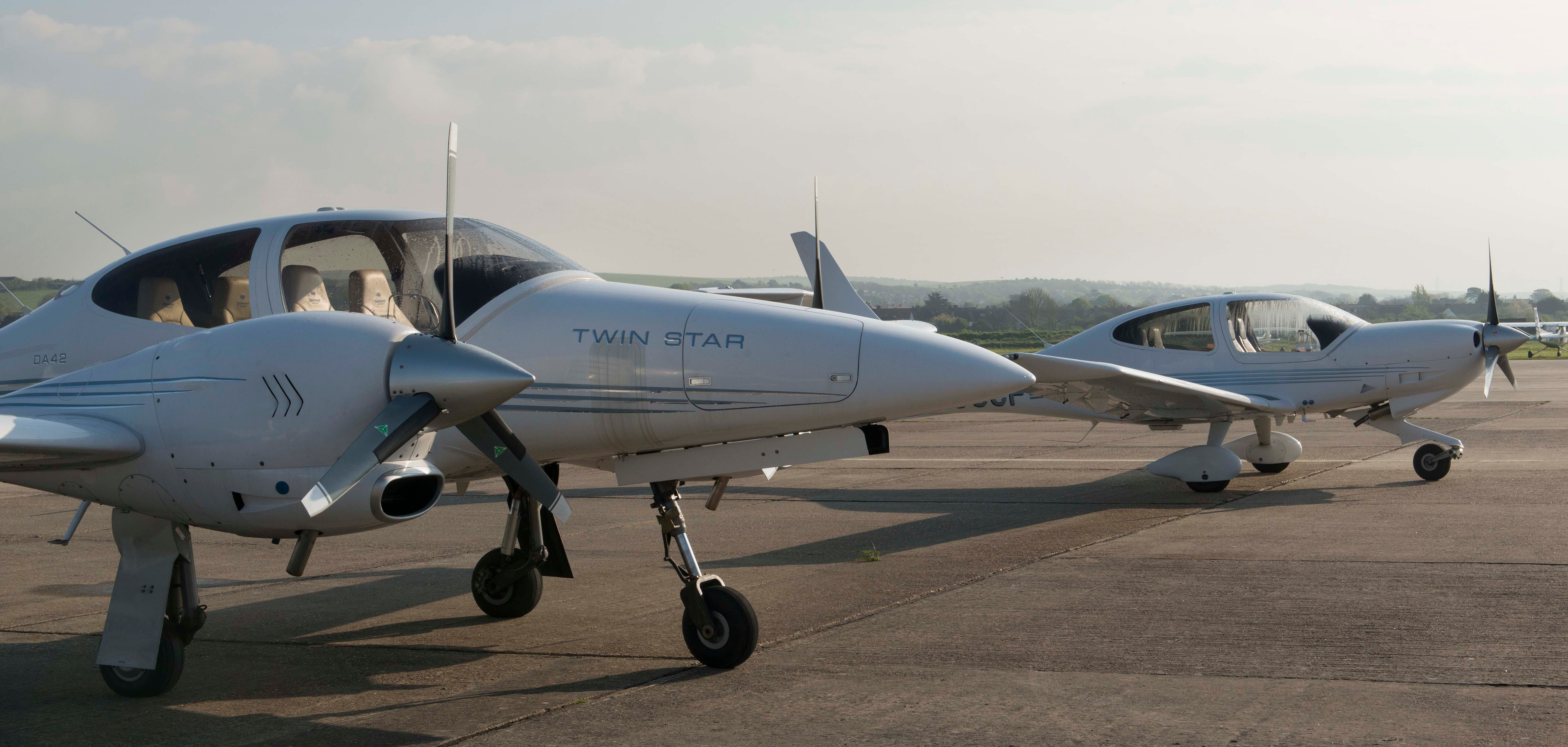 Work as an instructor
If a student were in two minds about whether they should consider instructing I would tell them to go for it! I still look back on my days as an instructor with great fondness. It was a fantastic experience.