Ashley is currently completing her MCC/JOC and is nearing the end of her training. Before she goes off to apply for the airlines, she discusses her journey so far. Ashley explains how at age 21, an article she read on a plane discussing the lack of females in the industry, lead her to follow a career path she never previously thought about. Her journey is inspiring and offers great advice for those pursuing their own dream of becoming a pilot.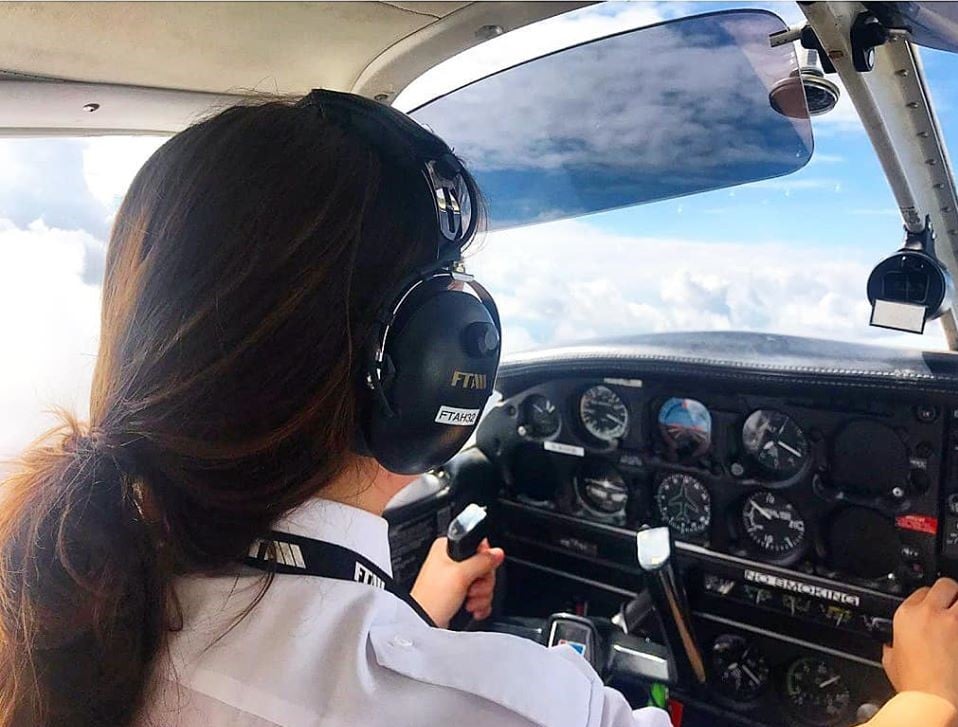 What stage of your training are you at now?
I'm just in the process of completing my MCC/JOC at Jet Masterclass, and so nearing the end of my training now.
What's been the most memorable element of your training up to now?
It's a tough one to answer, as each flight is so unique and comes with its own set of challenges. If I really had to choose one then I would probably say my qualifying cross country; that was a pretty special day.
Why do you think that was your favourite memory then?
Well, aside from being my longest solo flight to date, it was also the culmination of all my training up until that point. There was a real sense of achievement landing back at the end of the day, having planned and executed the entire flight myself.
So why did you choose FTA specifically for your training?
During my research, I spoke to many pilots on the line and found that there was no real consensus regarding how to go about my training. Both modular and integrated courses were real contenders, but I felt personally an integrated route would have suited me best. FTA became my first choice, initially due to the competitive price, but ultimately because of the familiar feel whilst viewing the school. I felt like I could be recognised as an individual within the training community, and experience instruction on a personal level. Brighton City Airport also boasts a location with many training challenges, which I believe provided the opportunity to become a more proficient pilot.
So have there been any points in your training where things haven't gone to plan?
All the time, but it's more about your own expectations. I went into training with the idea that I would complete each of the tasks set first time round, but that just wasn't the case. I put an enormous amount of pressure on myself to be the perfect pilot, but I guess the joke was on me, as the "perfect pilot" doesn't exist. Slowly but surely I'm learning that striving for perfection, rather than being perfect, is what truly counts.
How would you rate the facilities here for students?
The school is constantly adapting itself to cater to the needs of the students, and whilst it may not be equipped with the most high tech facilities, there is everything you need to complete the course. Besides, in my experience, the greatest learning resource available were the staff and other students.
What do you think it is about Pilot training which females feel is off- putting or intimidating?
I wouldn't say that the industry exclusively intimidates a particular gender, as I have known both males and females to be daunted by aviation. However, I do believe that the job roles and stereotypes laid out at younger ages have played a part towards the lack of female representation.
In previous years, being a pilot was labelled a male job, and cabin crew the female alternative, and so in my experience, many females haven't even considered the role, let alone contemplated that it's an option for them. I'd hope that in future years more females realise that it's an opportunity available to us all, and that once you're embarking on your training, gender has no relevance.
So when did you realise you wanted to become a pilot?
Following on from my previous answer, I was very late to the game in deciding to become a pilot. I never even considered the role until I was 21, and it was only as a result of an article featured in an in-flight magazine. Within the article it discussed the lack of females in the industry, detailing the role of a pilot, the lifestyle and what training would be required. As someone who was nearing the end of her degree, and couldn't fathom a role that would suit all the challenges and adventures I craved, this profession ticked every box. In some ways that article catalysed my journey, as soon after landing I booked trial flights, researched training schools, and undertook a job dispatching... and well, here I am now!
What do you like to do when you're not studying?
With the course coming to an end, and free time no longer a luxury, I'm hoping to get back into training with some sports teams, and engaging with some volunteer programs once more. I've recently signed up for a distance learning course for BSL (British Sign Language), with the intent of it being something that I can learn alongside my Nana, whilst also supporting my volunteering roles.
What's life like as a trainee pilot?
It's a varied and immersive lifestyle. No two days are ever the same, especially when on the flight line, as you are continually having to deal with a multitude of factors e.g. weather, delays, beacon slots etc. What I would say though is that there is a real sense of camaraderie for all those involved in the training, as there is always someone to hand who can sympathise with your stresses and achievements. So whilst being a trainee can be tough going, it's very rarely lonely.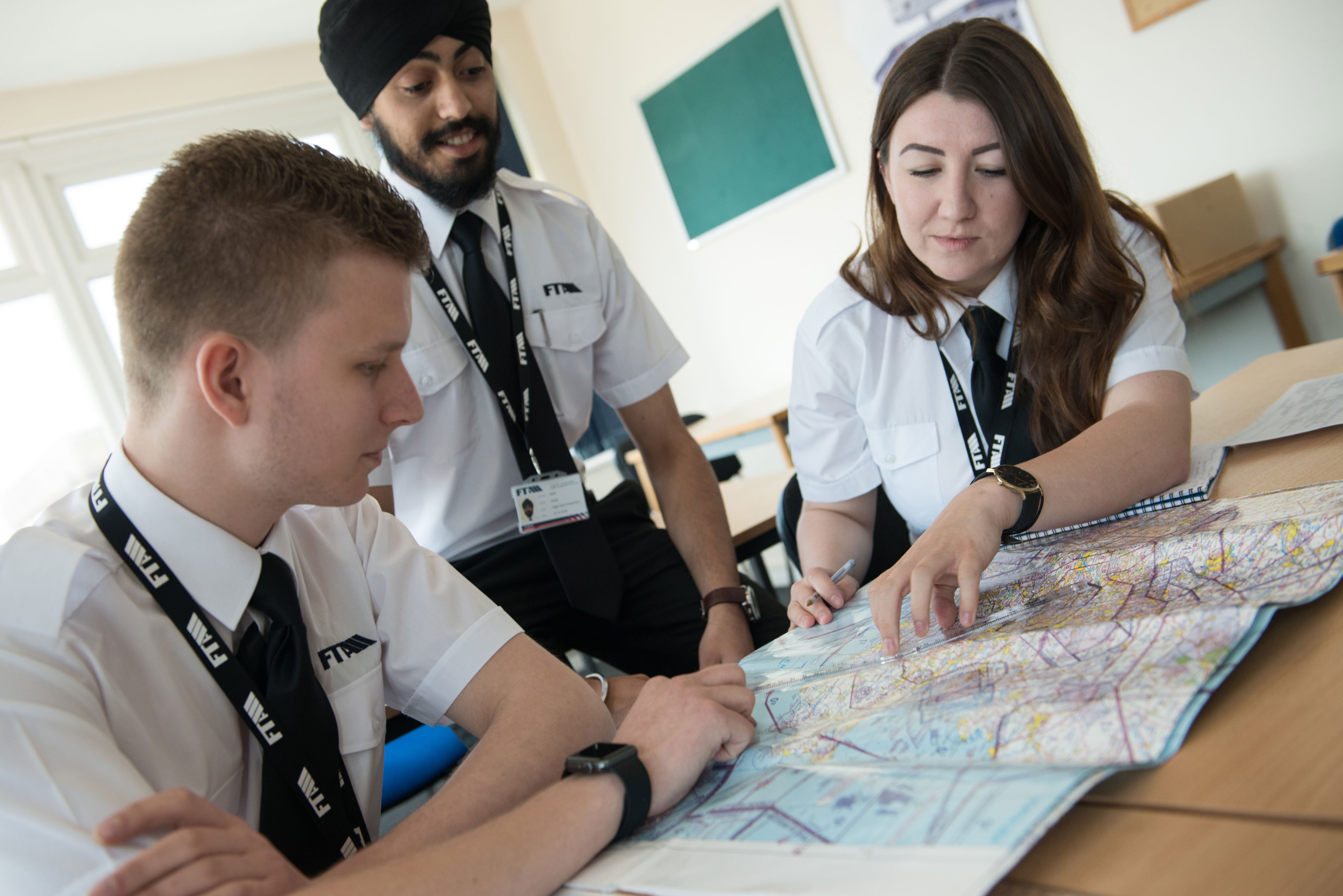 What skills do you think you've learnt (in life and training) that will help you as an airline pilot?
Going into this course, I thought I had a fair insight as to what made me tick, and what strengths and weaknesses I brought to the flight deck. However, it is no exaggeration that during this training I've been pushed to limits that I never anticipated; it's a course you can't commit to half-heartedly. Having said that, coming out the other side I find myself more resilient, adaptable and conscientious of my actions. In addition, this fast-paced training environment develops robust team working skills and negotiation amongst peers and colleagues, all of which are vital in contributing to a successful airline pilot.
What are your plans for the future – personal or career-wise?
I would hope to begin my flying career with an airline, but given that there are so many opportunities available, I'm sure that I would be very happy exploring other flying avenues. Since I've no commitments tying me down, I'm afforded the luxury to go wherever is needed, so as long as I can get my foot in the door, then I'm excited for all that's to come. I'd also wish to continue working alongside schools and younger individuals, sharing stories and insight into the field; I find that to be a particularly rewarding aspect of the training.
Do you have any advice for those considering training to be a pilot?
Do it! For all the ups and downs that I've experienced during training, that feeling when it all comes together is like no other. Just ensure that you have a solid support network around you for those days when it becomes a struggle to cheer yourself on, and research as much as you can before, whether it be trial flights, school tours or speaking to other pilots. Preparation is key with this journey, and as long as you continually evaluate "would this make me happy" then you can't go wrong.