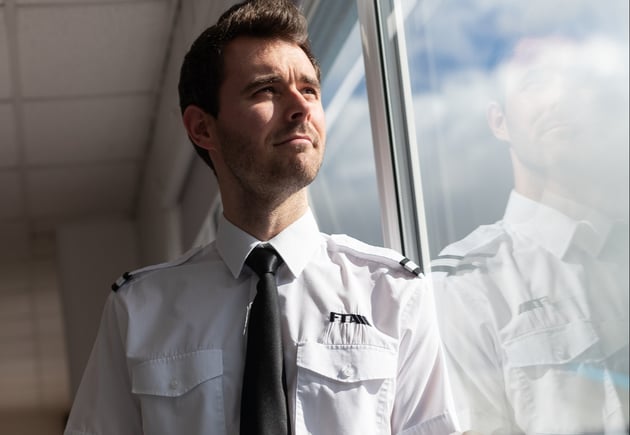 We are excited to share very positive news regarding our recent ATPL exams - our recent (2020) first time pass statistics were 98% with an average exam mark of 89.1%. Students have continued their theoretical instruction at FTA despite the disruption caused by the global pandemic. Classes were moved online and have been conducted via remote instruction.
This exciting news comes at a time when a new blended-learning solution to ATPL instruction was launched earlier this year. ATPL instruction at FTA is now delivered over nine months and like nothing else delivered by a UK-based ATO.
FTA added a new computer-based training to the instructor-led tuition to offer an exceptional, blended-learning solution. Students also use Padpilot's e-learning resource which has many benefits including accessibility and portability. The students can access the content they need anywhere, on their iPads.
Sean Jacob, FTA's MD, explains: "There is no genuine substitute for the traditional classroom environment. Whilst it has proved incredibly effective to deliver the training online, our instructors and students are very excited to be returning to the classroom and to a greater level of normality.
We are very proud of the determination and resilience displayed by all our students throughout these challenging times and congratulate them all on their excellent achievements."
Our fast and effective response to finding an alternative solution for continuing instruction despite the lockdown was appreciated by all the students:
"FTA has held their own during these unsettling times and have kept the ball rolling despite it being a monumental task which is a great achievement…It's been nice pushing forward and being able carrying on with these studies online instead of putting a pause on everything. It's really helped me get through and kept my head up during this pandemic." - Lewis
"I think FTA is doing a fantastic job in these challenging times, not only are the instructors keeping us motivated, but they're also ensuring that we are still receiving the highest level of teaching! We are still able to be very interactive during the lessons, which I find so important! Throughout my training with FTA, I have always received excellent training; during these challenging times, that has not changed! Being able to continue theoretical training via Microsoft Teams has been brilliant, and the standard of training is the same as ever - excellent!" - Freddie
FTA has become adept to changing its business to meet market needs and are launching several new programmes in 2021. When the school started almost fifteen years ago, the entirety of our commercial pilot training was modular (part-time). Today 60% of our intake are integrated students, but we maintain a commitment to offering modular programmes and packages which allow students to manage their training over a more extended period of time.
More information regarding FTA's comprehensive range of modular programmes is available here: Modular Study at FTA.