We had a very busy Wednesday this week with a visit from students of Bucks University. FTA forged a partnership with the university in 2014, which has successfully grown over the years. In the last 4 years we have welcomed a number of Bucks University students who have gone on to complete their modular training, at various stages within our flight school.

We were privileged to welcome 30 students to FTA - all interested in pursuing a career as a commercial pilot. The day started with a presentation in our Grade II listed Terminal building, where we presented details regarding all our current training and our courses here at FTA.

The students were then introduced to Operations Supervisor, Dan and FTA graduate Nidal who took them on a tour of the campus and onsite amenities.

The tours followed a similar format to those offered by FTA every Thursday at 10am.

The students were given a talk and demonstration of our Diamond Fleet, Flight Simulators and an unique view behind the scenes of our sister company, Apollo Aircraft Maintenance.

Visits from Bucks university are an annual affair and they are an ideal follow up to the open day the University hosts each year, inviting ATOs from around the country to present to students on their aviation degree programmes. The number of students visiting from the university grows year on year which seems to be indicate a growing interest in aviation across the UK.

Operations Supervisor, Dan stated that "the day was a great success and I am so pleased to see the growing number of interest from students who would like to get their pilot's commerical license. For us to show them a typical day at FTA really inspired some of them".

The visit was a great success and we enjoyed it as much as they did.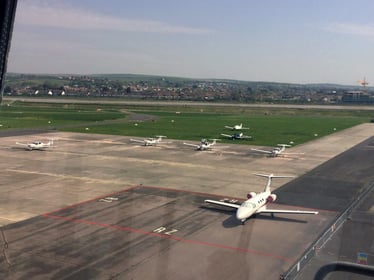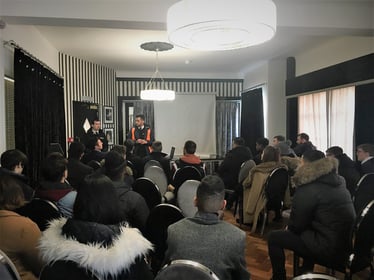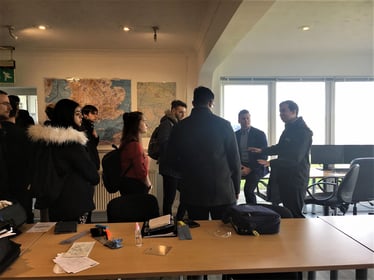 For more information regarding Bucks and their courses, check out their Air Transport with Commercial Pilot Training.