We spoke to Kaveri this week who is currently on our Integrated Flight Deck Programme. Kaveri explains what it's like being a female pilot in the aviation industry and why she chose FTA as her flight training provider.
When did you decide you wanted to be a pilot? What was it that first sparked your interest in aviation and becoming a pilot?
I had a fascination for flying and visiting new places from a very young age. True realisation came when I was 13 and we visited the Boeing museum in Seattle. That is a trip I will never forget, just standing there and looking at this beautiful piece of machinery being manufactured. I knew I would be flying them one day.
Why did you choose FTA for your pilot training?
I visited various schools and attended pilot career fairs. Generally, all the schools had a similar system and content of the course was the same. FTA stood out as being one of the very few schools that offered the ground school syllabus over 9 months rather than 6. This meant I could understand and absorb the subjects rather than be in a rush to complete my course.

What's it like to learn to fly in the UK?
Learning to fly in the UK can be challenging at times as the weather does not always cooperate! However this does help students gain experience of flying in a range of different weather conditions to prepare them for the future.
What do you like to do when you're not studying?
I'm usually visiting my family and friends when I get a break. I do visit the beach often and have my favourite spots to watch the sunset! The location at FTA is perfect as you are near everything and there is plenty to do in my spare time.
What are your plans for the future?
In the future, I would like to fly long haul commercially, visit beautiful countries, maybe then train to get a helicopter license and eventually fly privately…. I want to keep learning!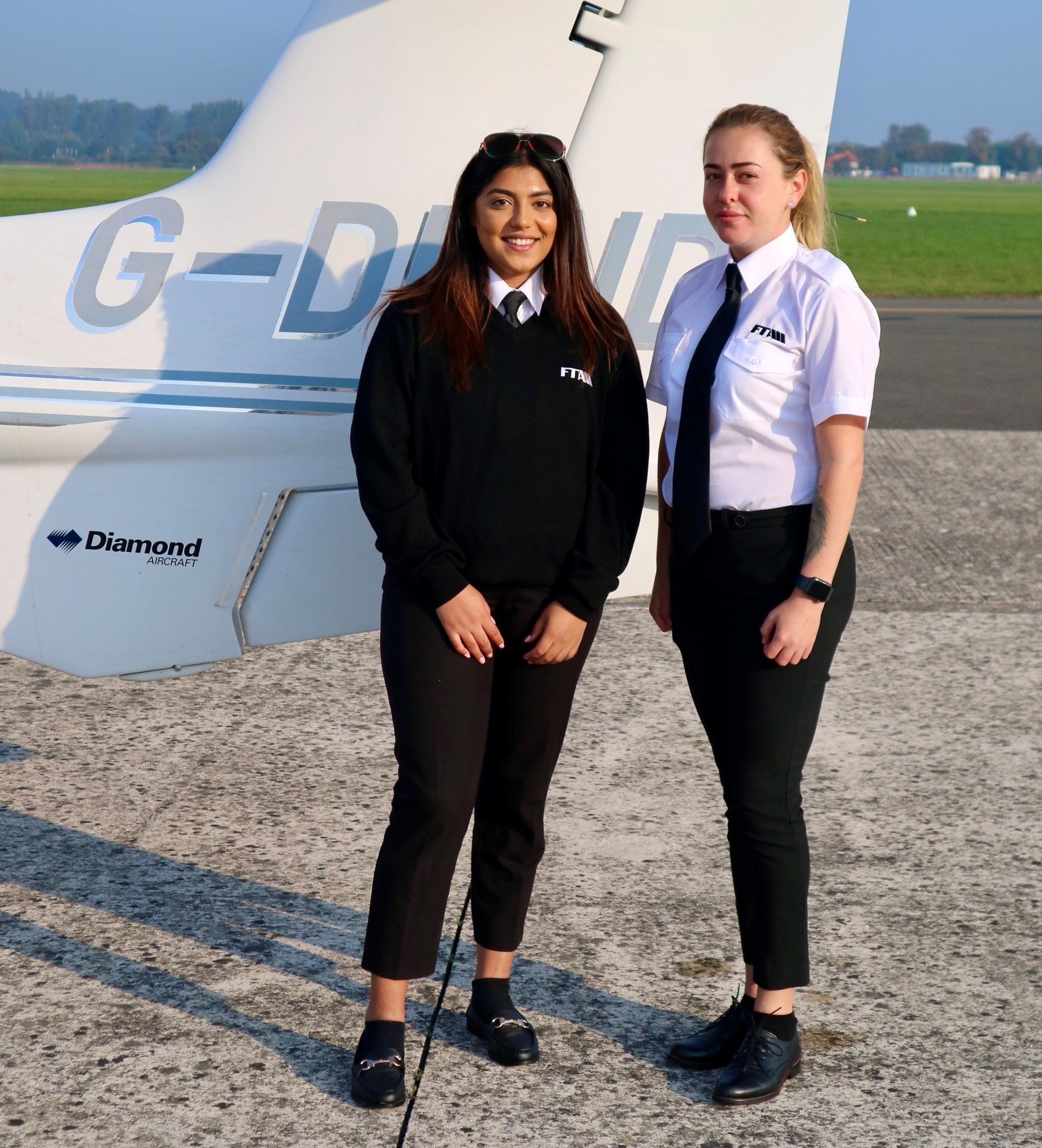 What is it like being a female pilot in the aviation industry?
To be honest, it can be a bit tough especially when you are looking for female banter! Saying that, its great to be with like minded colleagues and I sometimes forget I am the only female in the room.
Do you have any advice for those considering training to be a pilot?
Make sure you do extensive research into a school / training academy as there are a few routes to complete your training. It would be great to see more female pilots in this industry for sure!