Chloe is currently completing her second module of ATPL Theory at FTA Global. She tells us how she has found her training so far and how despite her father inspiring and supporting to become a pilot, was cautious to first ensure that she was certain it was the career for her. He explained to her the highs and lows of the industry and undeterred she forged ahead certain the vocation is her calling.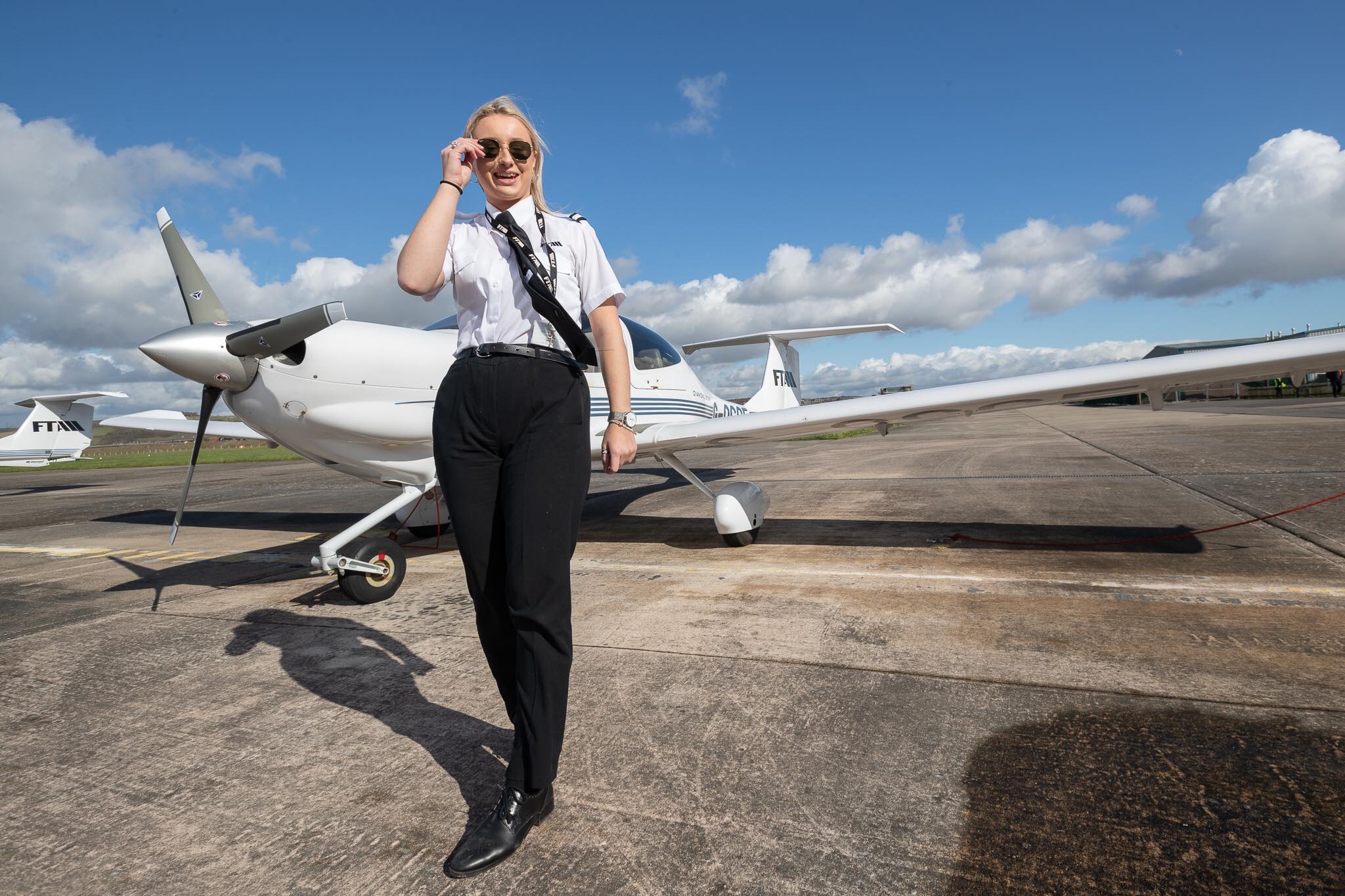 I knew I wanted to work in aviation because I have always been fascinated by it. I looked through all the options including air traffic control. My father is a pilot and he was originally a bit discouraging about me pursuing the career. He has experienced the highs and lows of the industry and wanted me to be sure that it was something I was prepared for before I embarked on the training.
I visited the airport as a child, my dad used to fly into the airport. I haven't flown with my dad which is something I really should put on my 'to do list'.
What stage of your training are you in?
I have completed my PPL and recently started in ATPL Ground School. I am on my second module and we now have the CBT now, which is really, useful. It is interactive and enables you to absorb the information in another way.
When I have finished my ATPL Theory I will need to build my hours. Everyone has been really, supportive and shared their experience of hour building in other countries. The Head of Training, Phil has suggested that wherever I complete my training, that I return to the airspace to re-familiarise myself in the aircraft, weather and airport.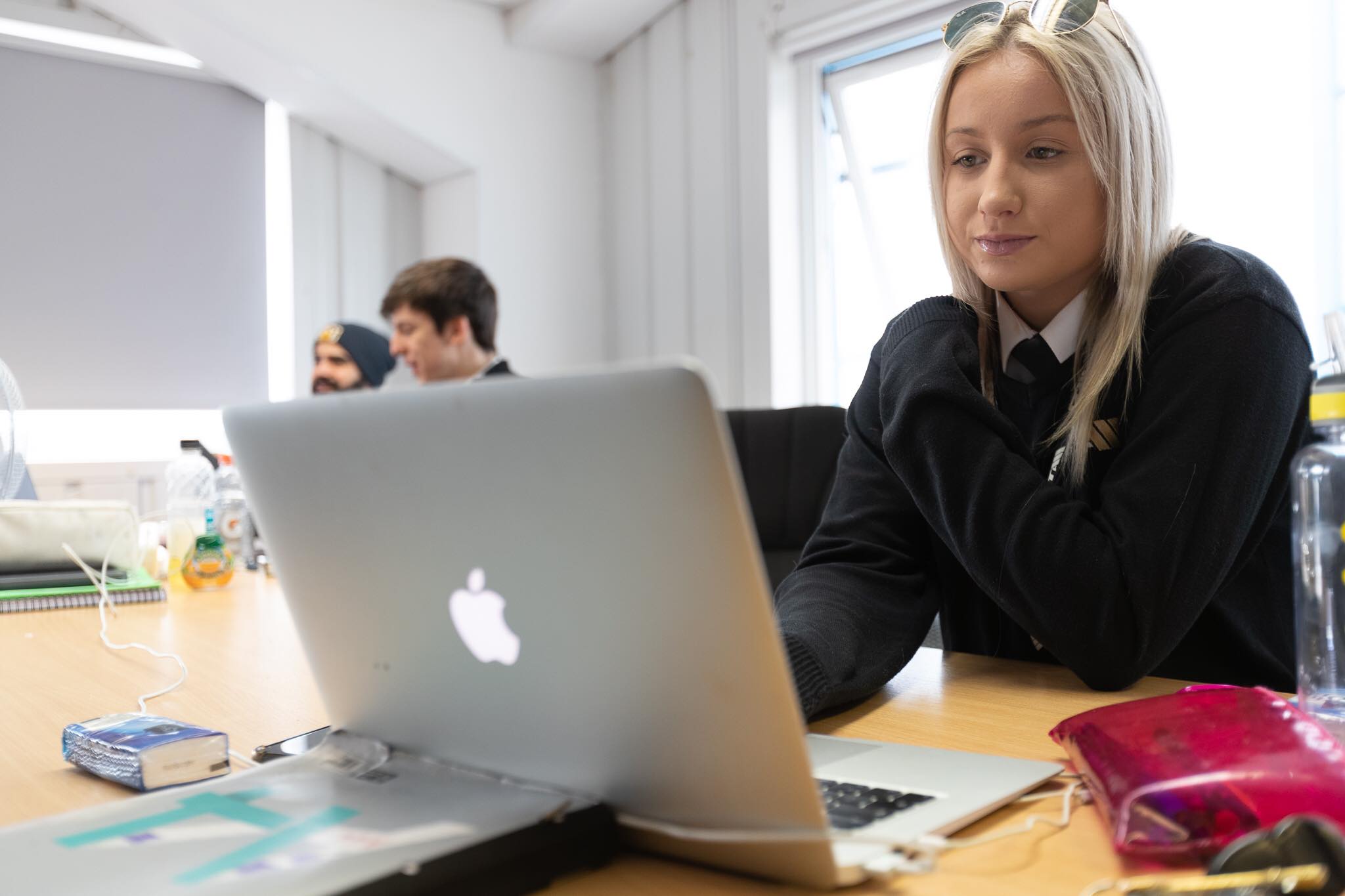 What inspired you to become a pilot?
I wanted to do something that was a challenge but that would be worth the work and sacrifice. I knew that I did not want to do something like everyone else. That said, I have a number of friends (male and female) who are interested in becoming a pilot too. I am often contacted by other women who are interested in the career and want advice about where to complete their training, which I am happy to offer.
Why did you choose FTA?
A female airline pilot recommended the school. She hadn't trained here but had heard lots of good things. I chose FTA to complete my PPL because I knew that I wanted to become an airline pilot and get the commercial focus from the very start. Throughout my PPL training, I took the opportunity to speak to people in ground school and get advice from the advanced flight instructors about my next steps. I am glad I chose the school for its reputation for creating career pilots because I've really enjoyed my training.
The proximity to home is also a major plus, (I live 40 mins away) but even if I wasn't training to become a commercial pilot it would still have been here that I chose to complete my training.
The career is more accessible than people believe. I was very academic at school, worked hard and averaged good grades but I hated physics and wasn't really a fan of maths. If you want something you find a way of learning and building your knowledge.
What is it like to learn to fly?
No aspect of the aircraft being in the air scares me. My first solo was amazing, I remember looking to the left and no one being sat there and the view through the window was amazing – you could see so much.
The instructors want you to progress, because they knew that I wanted to be a commercial pilot they continually give you advice and training that will affect you later on. Although it's a recreational licence you are completing, they immediately train you for precision flying. I completed all my PPL training in the Diamond DA40 and so when I continue on to the DA42 Twin Star I will already have a lot of experience with the aircraft and the sophisticated systems it uses.
My dad has been very supportive and encouraging, when times have been tough and I have doubted my ability he has assured me that I can do it, and helped me stay focused on the end goal. Knowing that he has been through the training himself and that he understands it all makes his reassurance even more encouraging. I love the feeling that I am doing something worthwhile and specialist.
How would your friends describe you?
They would definitely say I am plane geek. We will be at BBQs or family get-togethers and people would ask me "What plane is that overhead?" I am determined and I work very hard but I am quite amiable and get on with most people.
What are your plans for the future?
After I have finished my ATPL Theory I will need to build hours so I can progress with my training. I am certain however that when finished, I will come back to FTA to complete my advanced flight training - my MEP, ME IR ME CPL.
Since completing her interview, Chloe has passed all her theoretical exams. She has now started her hour building, which she will complete before progressing onto the advanced stages of flight training.