Learning to fly is often one of the most rewarding things you will ever undertake. It is also a serious commitment of both your time and money so it is important to do your research and make informed decisions about your training.
The UK is renowned for being one of the best places in the world to train, which is why we deliver the entirety of our flight training from a single base, on the south coast of the UK.
There are many factors that come together to make flying in the UK both demanding and rewarding. Here we outline why the UK has such a good reputation with five points:
#1 The opportunity to improve your English language
The international language of aviation is English and it is important to those for whom English is not their first language, to ensure that there is of a high standard.
Living and studying just outside Brighton, a vibrant city with a high population of international students and professionals provides an ideal environment for socialising, making friends and developing your language skills.
Andrew is from France choose to enrol with FTA for ATPL theory and later, his advanced flight training. He explains his reasons for choosing the UK and FTA:
"I chose FTA for my training because I wanted to complete my training to a high standard. By training in the UK, I could also spend time improving my English which is very important in this industry. "
#2 The challenging weather
Living and flying across the South of England means our students are faced with challenging and unpredictable weather throughout the year. High winds, rain and fog, mean that learning to fly here will be a complex but impactful way to improve your pilot skills.
Many flight schools outsource or conduct the elementary stages of their flight trainings in countries which offer, drier, fine more predictable weather. Flybe Pilot and FTA graduate James explains how the UK climate affects your training experience:
"Flight training in the UK has many benefits. The busy skies, controlled airspace to be avoided or transited along with precise radio telephony plus other factors makes for a challenging journey through training. Of course, at times, there are weather disruptions so the best thing to do during these periods is reading, ground studies or even to sit in the aircraft and practice certain procedures."
Head of Training, Phil Jones instructs the advanced stages of pilot training and is also an examiner, he explains the benefit of training in the UK:
"On the final skill test conducted before licence issue, it is usually quite evident when candidates have completed all of their training in the UK; they display increased situational awareness, weather appreciation and understanding of controlled and non-controlled airspace".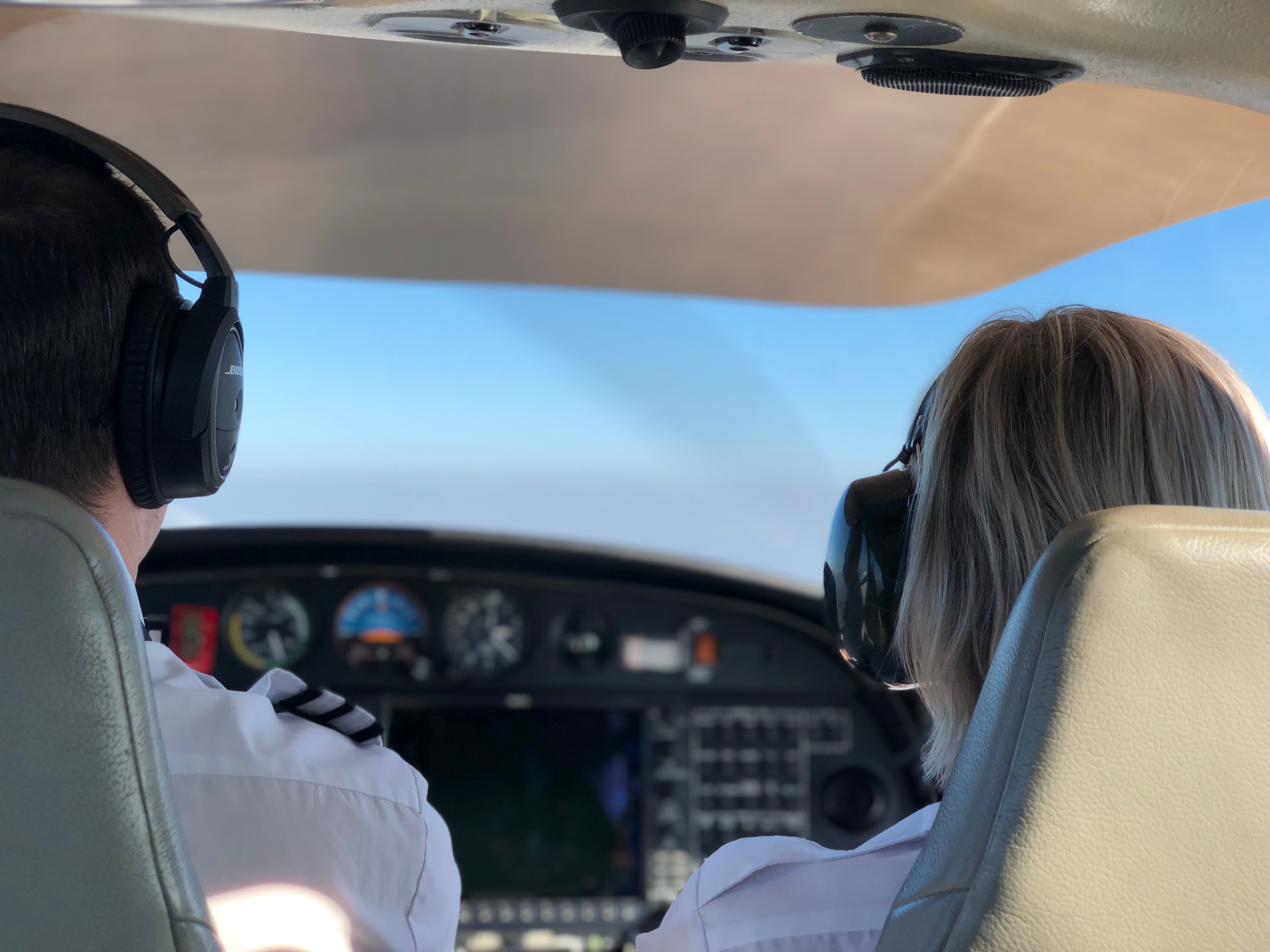 #3 Life on the South Coast
One of the many reasons that students choose us is our location on the South Coast. It's great to travel abroad for parts of your training but it can mean settling in a new place away from family and friends. Pilot training is intense and at times you may need to lean on a support network for family and friends. Training and working as a pilot and adopting a determined and resilient approach to unexpected or unplanned challenges.
The South Coast of England also lends itself to a wide array of stunning and beautiful scenery, as Ryan, a First Officer (and FTA graduate) for a Corporate Jet company explains:
"Learning to fly in the UK prepares you for everything, and that is what you want. Flying from Brighton means we are near the biggest airports in the UK, and it's great to know you are in transit with them. On a typical day at FTA, I will fly over London city and see Brighton's seafront all lit up at night, the views are amazing."
#4 Airport Life
Brighton City Airport (originally named 'The Brighton, Hove & Worthing Joint Municipal Airport') is the oldest continuous licensed Airport in the UK. The airport operates seven days a week and has a diverse range of visiting aircraft, from executive jets to royal and military rotary aircraft. The immediate exposure our students get to air traffic control means that they get extensive experience developing their radio communication skills, as well as flying in and around complex and congest airspace. Demetris is now a First Officer for Ryanair. Originally from Cyprus, he completed his training via the modular route and enrolled with FTA for the final stages of his pilot training. As a pilot with some experience of other airport complete, he explains how he found training at FTA:
"There is an excellent Flight Information Service and Radar Service available, so you have experienced officers looking after you throughout the flight. Flying IFR inside London's Terminal Manoeuvring Area is an experience no student pilot will ever forget!"
"The weather can often be challenging here, but that is what the Instrument Rating is for! Flying inside clouds, with no external reference was scary at first, but very rewarding when you finally see the runway in front of you."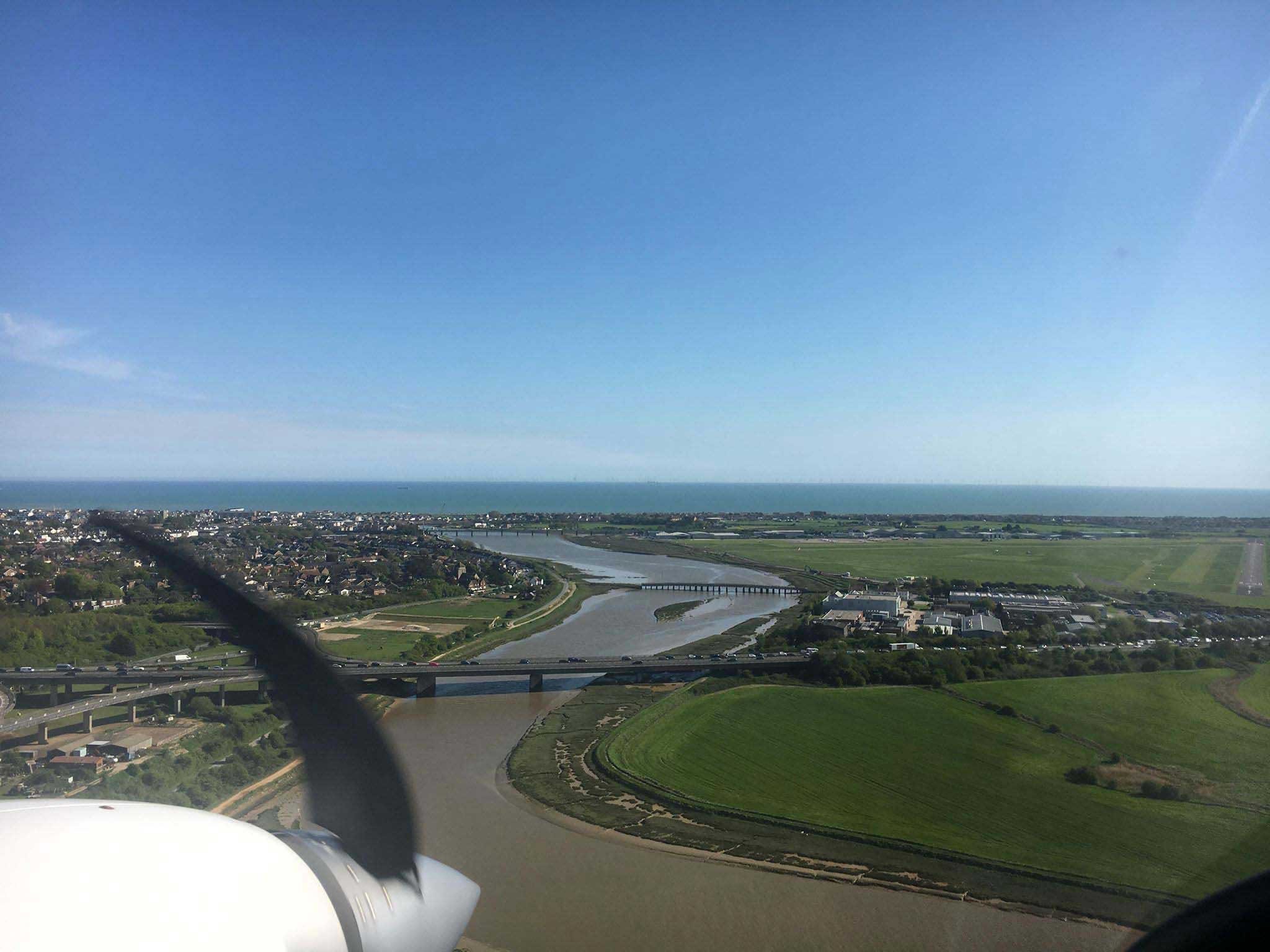 #5 The FTA standard
We are proud to set and maintain high standards with our pilot training. We only recruit the best instructors and standardise teaching to ensure an optimum student experience.
Prior to enrolling with FTA, Andrew had started his flight training in France, He recalls his first flight with one of FTA's Advanced Instructors, Dave "I remember my first flight - it was a big shock. New aircraft, new airspace, speaking in English – I have admit that the high standards and my own expectations were intimidating.
Dave impressed upon me the importance of maintaining a high standard. I questioned whether the standard was too high and if I had made the right choice but after my fifth flight, I felt comfortable. Before I knew it was completing my instrument rating."
Our aim is to support our students to become the best pilots they can be. In order to prepare them for the interview process, we have reached out to airline training specialists Jet Masterclass and AirlinePrep who equip our students for what comes after graduation. According to our most recent analysis, already over 90% of our 2018 graduates have secured a role as a pilot.

Discover more
It is easy to understand why we complete the entirety of our flight training in the UK, and why our suite of theoretical and flight training programmes are so popular. We not only have a number of experienced flight instructors but also examiners, FTA Graduate, Andrew explains: "Because FTA's instructors are also examiners, you feel that you're truly prepared for the exams, but it also means that when you do go forward for test, you feel that much more relaxed and able to be at your best."
In summary, the UK offers the following benefits:
coastal towns with an ideal variety of accommodation and entertainment options
high CAA standards
an excellent aviation safety record
the Gatwick and Heathrow complex and congested airspace
accessibility.
Liam feels choosing FTA and the UK were a great decision, he says: "Learning to fly in the UK was brilliant. You're taught to a very high standard, making adapting to very professional airspace a breeze. The views of the south coast everyday were truly spectacular. UK air traffic controllers are very friendly, not criticising your mistake, but rather pointing it out in a relaxed manner to help you learn. When on the final phase of flying, you're in the fast paced airspace airliners fly, arriving into the south east; what better place to learn?"
If you think that the UK would suit you and your training need, why not get in touch? We are open 7-days a week and you can call or email us as follows: admin@fta-global.com T +44 (0) 1273 455177