The number of people choosing to enter into pilot training is at a 5 year low and you can understand why – the perception that pilot training 'needs to cost' £120,000 is eye watering, but most importantly, not true.
The number of cadets entering training in the UK dropped sharply in 2012 (by around 30%). The figure was down from around 1,500 the previous year and simply hasn't bounced back. Pilot training is of course a life-changing decision and one which requires careful consideration and research to choose the correct flight school but it is in many ways comparable with University.
To be expected to find up to £120,000 to complete your pilot training is simply alarming. We decided to do something about it, and have been trail blazers in tackling this barrier.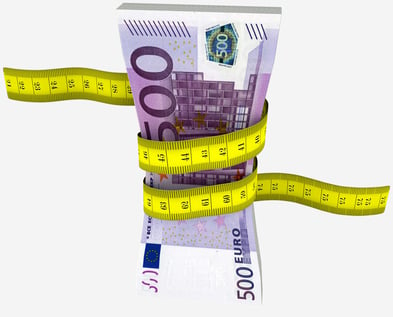 Through extensive research and analysis, FTA were able to identify distinct ways to make cost savings whilst maintaining the highest safety and quality. They realised that the only way that it could work would be to deliver the course using a different integrated course approval method, offering a different structure around the intake of students that ensured optimal operational performance.
Jonathan Candelon, Managing Director of FTA explains: "We knew that if the course was of high quality with at least three unique selling propositions it would be a success. The course was subsequently delivered with a competitive price, paid in monthly instalments and based entirely in the UK – where great pilots are made."
The creation of the UK's only (at the time), Integrated Flight Deck Programme with 100% UK based training, would also prove the first step in making pilot training more attainable to those that would otherwise not be able to afford it. FTAs course is delivered every 2 months with a strict cap on intake – ensuring we do not become overbooked thus ensuring maximum student satisfaction and success rates.
The structure carefully means that the elementary stages of flight are conducted in the UK's 'best weather' months, and for advanced training and ATPL theory delivered in late autumn and winter where the weather can be less cooperative.
Needless to say, any new method of delivering integrated commercial pilot training requires the approval of the CAA, aviation's regulatory body. FTA consulted with the CAA and devised a structure that worked well in the exam timetable. This was obtained in 2011 and the first course of its kind was fully booked within 2 weeks of release and has been fully booked since. Similar models were eventually adopted by other ATOs who now offer a similar training format.
We have subsequently been able to devise a further £10,000 saving on the training model. FTA now offers the option to complete the same, high quality flight deck programme with completion of the elementary flight phases from its satellite base at Teruel Airport in Spain.
As Jonathan Candelon explains: "The 100% UK based programmes works incredibly well but we saw an opportunity to reduce the cost further. By completing the elementary flight phases from our base in Spain we can pass operational cost savings on to the customer. At £63,950 the course represents almost a 50% saving on one of the biggest ATOs fees with similar employment opportunities. FTA's students have proved successful in securing roles with airlines and aviation businesses across the world. The demand is so great that many cadets have secured roles as First Officers within weeks of completing their training. The company anticipates exciting times ahead, as airlines have to address the barriers to entry in to the industry and themselves devise methods of attracting new cadets in to training.
Opportunities like those identified by one of our partners, Virtual Aviation who recently announced a recruitment partnership with Titan Airways for whom they will be assisting with selection including the delivery of the essential type rating training.
Jonathan Candelon adds: "We expect more airlines to announce these sorts of partnerships, and also bond cadets for the completion of their type rating training. Something companies such as Thomas Cook, Jet2 and IAGO platinum already do".
It's important to challenge the outdated and negative representation of pilot training in the news, media and on TV and demonstrate that pilot training is accessible.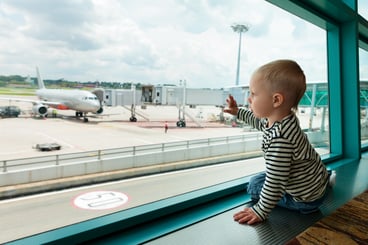 You shouldn't and in fact do not need to pursue high cost, high risk loans to complete your training. If completion of your training on part-time, modular basis suits better than it is definitely worth considering. A number of FTA's cadets have started their training later in life, having first worked in other areas of aviation (such as operations, sales or cabin crew) and have successfully gone on to secure employment with airlines as pilots.
We recently exhibited at Pilot Careers Live in Heathrow where we spoke to many aspiring cadets about our training programmes. Option A of the Flight Deck Programmes was very well received with so many able to see the benefits of completing the elementary stages of flight in sunny climes.
Popularity for Option A has grown significantly over the last year but we still see a fairly even split of people opting to complete 100% of their training in the UK, versus abroad, citing personal preferences and the location of family and friends as main drivers.