We caught up with Ted, a recent FIC student at FTA to hear about his

time on the FIC, his background, and his honest advice to those considering FTA's FIC.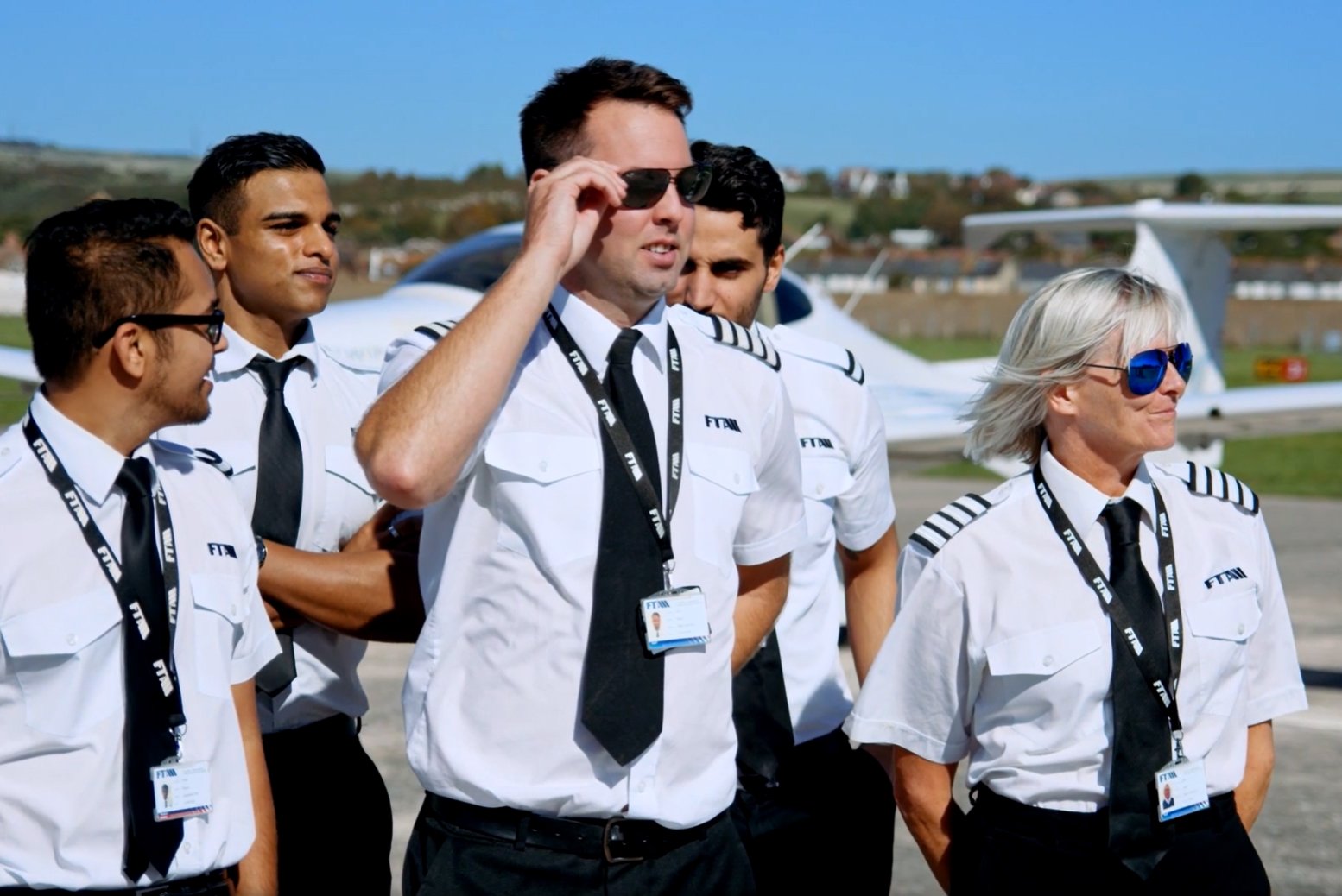 Why did you wish to become a flight instructor, and why now?
Two reasons, firstly the state of the industry after covid means that finding an airline job will be less likely and take longer, so now I can pick up FI work at flight schools all over the country.
Secondly, having a FIC, and some FI experience, could make me more attractive as a prospective airline pilot, as it is required to become a training first officer and or training captain. At least as I understand it.

Why did you choose FTA?
I chose FTA after visiting and seeing the facilities myself, and meeting the people. It was clean, well organized, and friendly. The price for the course, and procedure for signing up, was straightforward with no surprises or uncertainties.

What - aviation or otherwise - qualifications did you achieve, and experiences did you have, before starting the FIC?
Before I became a pilot, I was a teacher and tutor. I went to university for a degree in Physics, then again for a PGCE (teaching qualification).

How would you describe the FIC and the instruction and teaching you have had at FTA?
I thought the teaching and instruction was excellent, and I was a professional teacher, and tutor, before I became a pilot. The FIC was intense, fun and engaging, I know that I am a better pilot for it.

What is a typical day like on the FIC?
The schedule varied day to day, depending on the weather.
We would plan the day before in the class, or by online messaging. A normal day involved classroom time, practicing flight briefings and delivering PPL ground school lessons, flying, with the brief before, then normal lesson time, and self study.
Of course, with one instructor and three students, generally at least one of us would be on the ground studying or preparing while the others flew.
The day's schedule could be long, but it was very flexible with tea and lunch breaks, and sometimes the days were relatively short.
We enjoyed visits from some brilliant guest speakers too.

What was the best part of your FIC training, and why?
I most enjoyed the flying side where we take apart and analyse our own flying skill, as we revisit each lesson. You can start to see the common mistakes and improve your own flying.

What was the most challenging part of your training on the FIC?
I think my biggest problem was near the beginning where I would talk too much, in the plane and on the ground. I had to learn to rein it in, and only talk about what was most important, so the student does not get overwhelmed.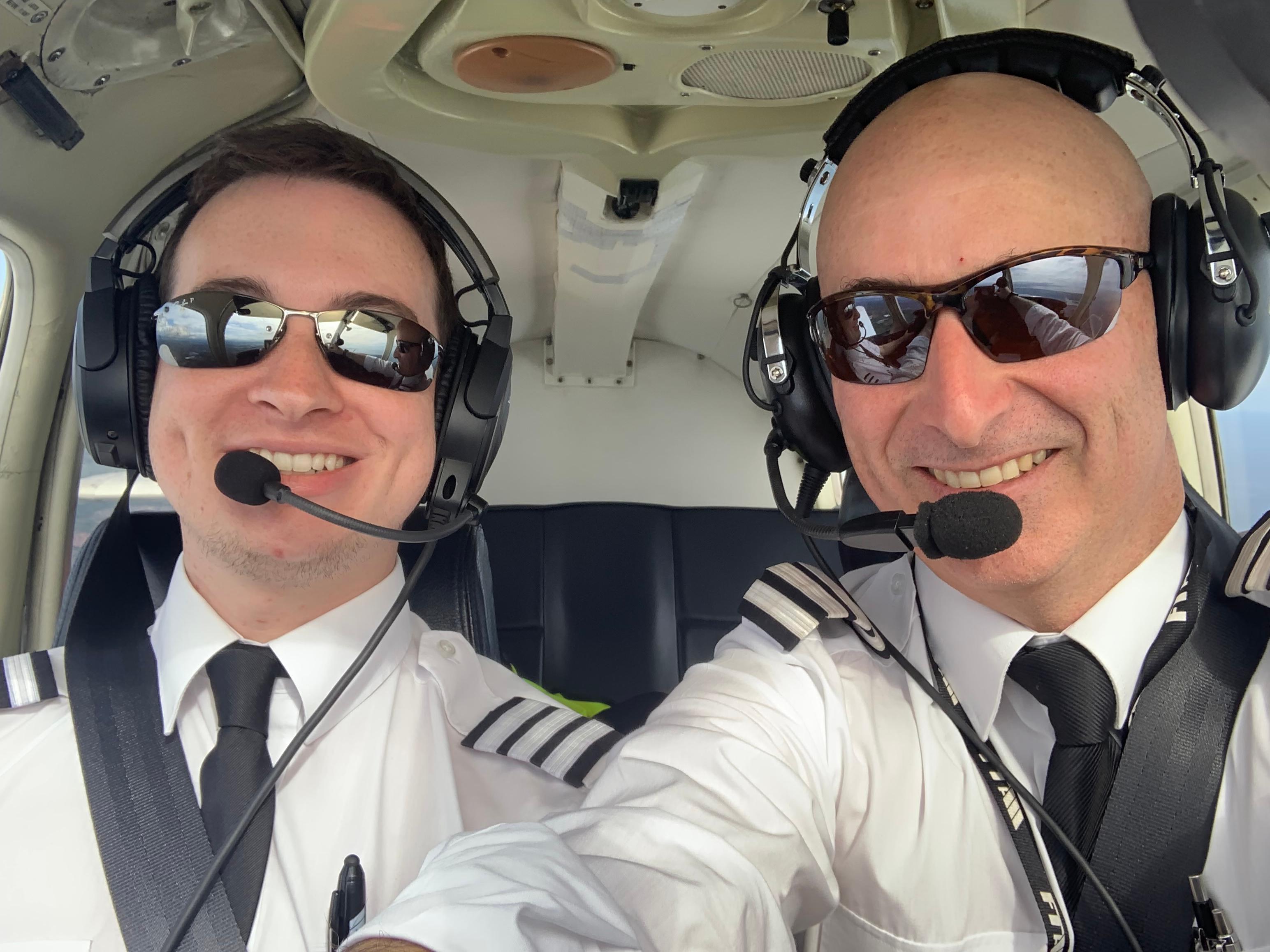 How would you describe your experience at FTA, in three words?
Fun, Challenging (in a good way), and Friendly.

How would you describe the environment at FTA?
Clean, open, well organized, and friendly.

What do you think of FTA's facilities and aircraft fleet?
The facilities are clean and well organized.
I was working on the PA28s only, they were all in good condition, I only found one minor problem, which turned out to be trivial, once.
There was one flight where we started up, and the alternator was U/S, but we were able to change to another aircraft fairly quickly. One alternator failure out of 25 sorties is no worse than any other flight school, and probably a lot better.
Some of the PA28s could do with a GPS, but I know ops are now giving out school SkyDemon pads to each student when they go flying.

How long did it take you to complete the FIC?
Almost exactly 2 months, we even had a week study break in the middle, it is a very intensive course.
I needed an extra week before the course to unofficially get current again, and fulfill the '5 hours in the last 6 months' pre-entry requirement. I would suggest allowing an extra week or two before the course, to get safely settled into new accommodation, and do plenty of pre-reading of the course material, AC manual, and Ops manual.

What is it like being the instructor, rather than the student?
It is a big responsibility, but not as stressful as you might think. The student can handle some of the flying, depending on where they are in their training, which frees up some of the instructor's capacity, and the instructor's role becomes more and more about monitoring, and giving feedback.

What advice would you give to someone considering undertaking the FIC?
Definitely do plenty of preparation before the course. Read the textbook, the POH, and the OPS manual, because there will be little free time during the course. There is always plenty of new homework every day, so read as much before hand as possible.
Make sure you are in reasonable practice before your pre-entry flight, but do not worry too much about it. It is basically to check that you are reasonably safe, and competent, and that you have a good attitude to flying.


FTA are running their very successful FIC in 2022 again. The course start dates are:
- 23rd May 2022.
- 22nd August 2022.
(Remaining places are limited and operate on a first-come-first-served basis).

The FIC at FTA costs £12,500 (including VAT) which also includes:
- Pre-assessment flight test.
- Assessment of competence.
- All flight and ground tuition as per the course syllabus.
- Airport fees as per the course syllabus.
The Honorable Company of Air Pilots offer bursaries for instructors and more information can be found here: Flying Bursaries. FTA Global is also registered with the Department of Work and Pensions (DWP) for Low Value Provision (LVP). The LVP is the provision of short vocational and occupational training to claimants who have a job offer or need training to be able to compete for vacancies in their local labour market. Full information can be obtained from your local Job Centre.


For more information and to get in contact about this FIC at FTA, please see here. Alternatively, you can get in touch at: admissions@fta-global.com or 01273 455177.