We are pleased to announce that we have officially merged with Apollo Aircraft Maintenance.
We have worked together successfully for a number of years and so the merging of the two businesses into one is a very natural progression.
Having a dedicated team of engineers on site is a major benefit to our busy flight school, Managing Director, Sean Jacob, explains:
"An effective service and maintenance provision for our flight school is integral to our business. Last month our company flew almost 1,000 hours, which is a record for FTA Global. Safety and efficiency are core values our businesses share. Engineering excellence and operational efficiency is a significant asset which is appreciated by our students."
Few ATOs have their aircraft engineers based on site. The department are an approved service centre for Piper and Diamond aircraft and they have a combined total of 125 years aviation experience.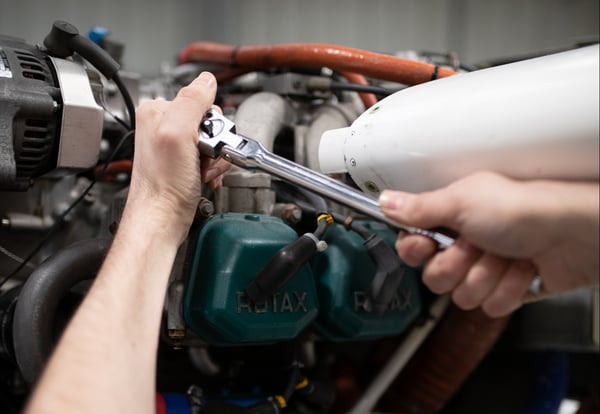 The engineering department will now be known as 'FTA Maintenance' and in addition to managing the company fleet, will continue to offer their expertise to third-party customers.
For more details about the business, visit: www.aircraft-maintenance.co.uk