We are pleased to announce that we will freeze the price of our modular training for all ab initio students who embark on their PPL this year.
The timing could not be better with the government roadmap announced, a dramatic fall in virus hospitalisations and infection rate, and successful vaccination rollout.
With a summer full of promise with flight promotions, vaccine passports and industry experts predicting a quick recovery, now feels like a great time to invest in your future.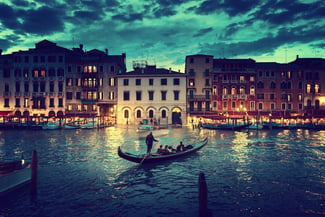 Positive news is welcome by all us ATOs, following the shock statement made by BALPA last year. The union's advice against entering pilot training sent shockwaves through the industry. Such a controversial statement shattered dreams and sent confusion and indecision amongst aspiring pilots. BALPA later clarified the statement by stating that merely suggests staying in paid employment whilst continuing with training.
FTA's Managing Director Sean Jacob shares his feelings on the matter: 'Just as you would not dissuade a student from entering into FE, HE, or PG education, there is no robust reason to deter an ambitious pilot. History has shown that the aviation industry bounces back to a higher rate than pre-crisis levels and 2018/2019 was a significant time of growth for the industry.'
In a recent article, we explored the prospects of pilot training in comparison with that of an equivalent university degree. The financial argument for pilot training remains and within the first 5 years of working as a pilot you can expect to exceed the salary expectation of most graduate careers (click here to read in depth).
Indeed, the long term forecast for the industry remains the same with over 600,000 pilots over the next 20 years. The training to become a pilot takes two years to complete and lower numbers entering the industry over the pandemic's recovery period could be catastrophic for the industry.
We go to great lengths to explain how pilot training works and offer unbiased advice on how it may be completed. On the 3 March we will hold a panel discussion via zoom, featuring active pilots and students that can recommend their chosen route to the right-hand seat (click here for full details).
Phil Jones completed his training on a module-by-module basis and is now the Head of Training for FTA, he says: 'Pilot training is a significant investment and one which takes planning and careful consideration. We will continue to offer the best advice we can, to help students make the right decisions for their own unique circumstances'.
The offer aims in no way to undermine FTA's current FDP programme. We have long offered one of the most competitively price integrated training packages the UK has to offer. Our UK-based Flight Deck Programme is now a comparable price to leading providers but includes several extras such as an iPad, David Clarke Headset, and APS/MCC.
The launch of our new modular offer distinguishes us from from those who only deliver an integrated programme. We have also deviated from industry standards by adding 3 months tuition to our ATPL programme. A mark of the our commitment to students and a move that translated to a 97% pass rate average for 2020.
Jacob continues: 'ATOs need to do more for their students. Our pilots are at the centre of everything we do. The programmes we launch, the support we offer, the instructors we recruit, the high standards we maintain and the investment we put in our fleet is a response to market and customer-demand. Individuals need to put their aspirations in the hands of a company they can trust, and we know that company is us'.
The lockdown of the 2021 prices for modular students is valid for those that start their PPL with the company this year and complete most of their modules with the flight school. Click here for full details.