Following recent announcements regarding the

possible contraction of Britain's armed forces, we will be making the most of the MOD's plans to consolidate equipment.
With the Royal Air Force exploring options to replace the Hawk T1 aircraft used by its world-famous aerobatic display team, the Red Arrows, with a more eco-friendly alternative (we understand the MOD are in discussions with Rolls Royce about utilising its new electric trainer), FTA is optimistic that all eleven of the retired Red Arrow aircraft will soon be lined up on the apron outside of Brighton City Airport's iconic terminal building.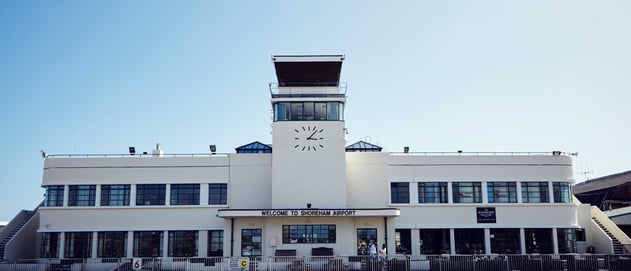 FTA has agreed to keep the aircraft's dramatic red paint scheme ( the RAF's new aircraft are rumoured to have a green finish, reflecting their new focus on minimising environmental impact), whilst incorporating the FTA logo. Although instructors will not have a single aircraft assigned to them, the option for a digital display, showing the instructor's name and that of the student, is being investigated.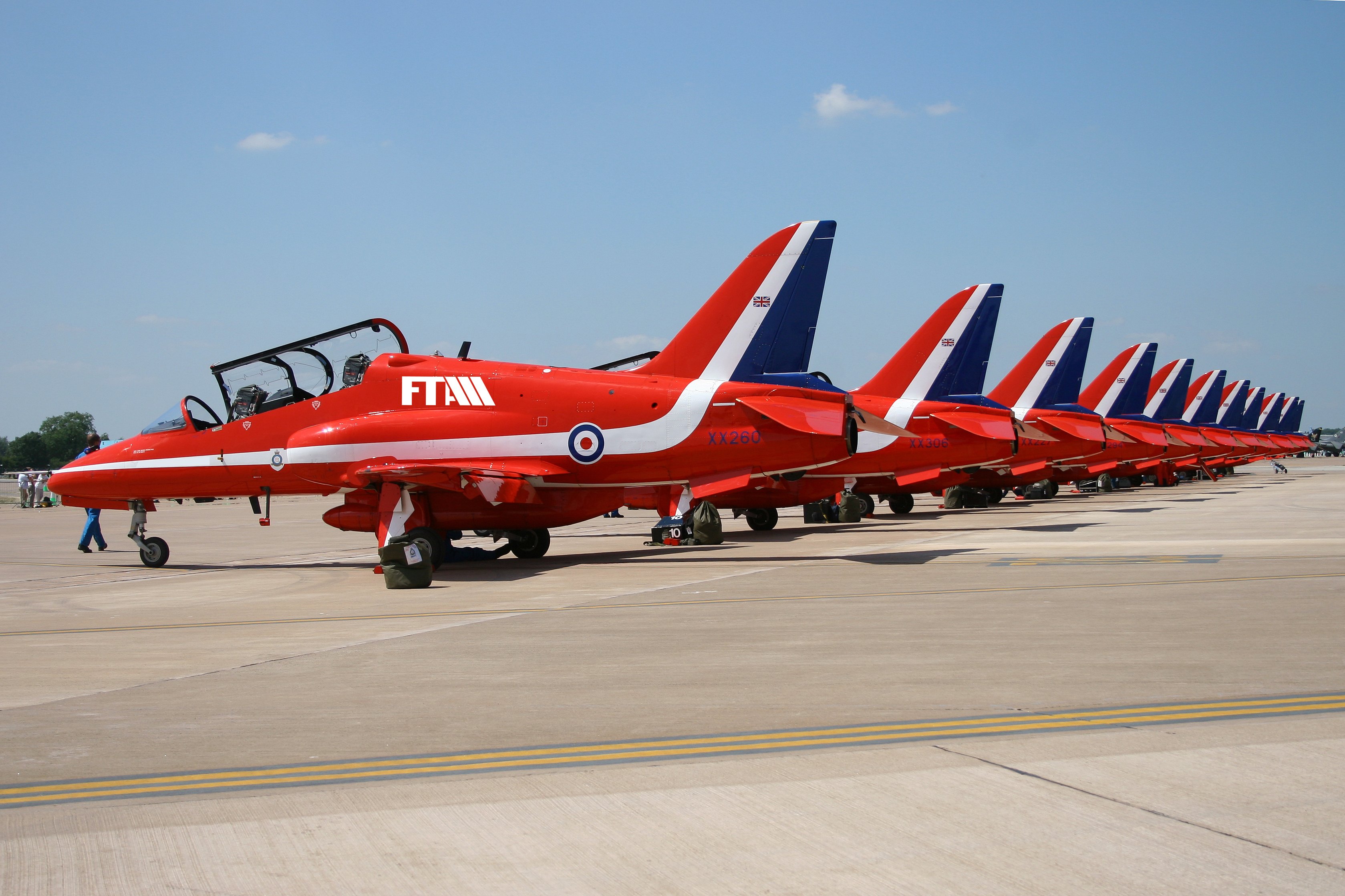 Picture above: A visual impression of how the Red Arrow fleet might look with FTA's branding.
Sean Jacob, FTA's Managing Director, commented: "I know how excited both our students and instructors are with the opportunity to be training in these amazing aircraft. It will be a significant change from the Piper & Diamond aircraft currently in use and students are already asking about the possibilities of using the display smoke to help them demonstrate their straight and level flying accuracy and whether the Hawks will be available for hour-building".
Phil Jones, FTA's Head of Training, added: "We are already reviewing the training syllabus to make more use of the extended capabilities of these brilliant aircraft - I imagine much more of our flying will be carried out at low level and that residents all along the South Coast will look forward to their window frames rattling as students use the Hawk's supersonic capabilities to return to Shoreham as quickly as possible"
Consultation with residents across Sussex will be taking place before any training commences - 1st April seems an appropriate date for FTA to make this surprising announcement!
Happy April Fools Day!
Sadly we have to admit that this was indeed an April Fool's joke and we will not be acquiring any of the Red Arrows Fleet.