We are very excited to offer a new hour building package for all modular students.
This hour building package is available on both a Piper PA28 and Diamond DA40 – perfect for those eager to complete their hours ready for the next phase of their flight training.
We have introduced the special package in order to mitigate any disruption the Covid-19 pandemic may have had on students trying to progress with their commercial pilot training.
The hour building is available in blocks of 20 and students can book as many as they like. The hour building is available from Brighton City Airport from which students will take off and land. All airport fees and fuel are included in the set price, which should make budgeting much easier for the student.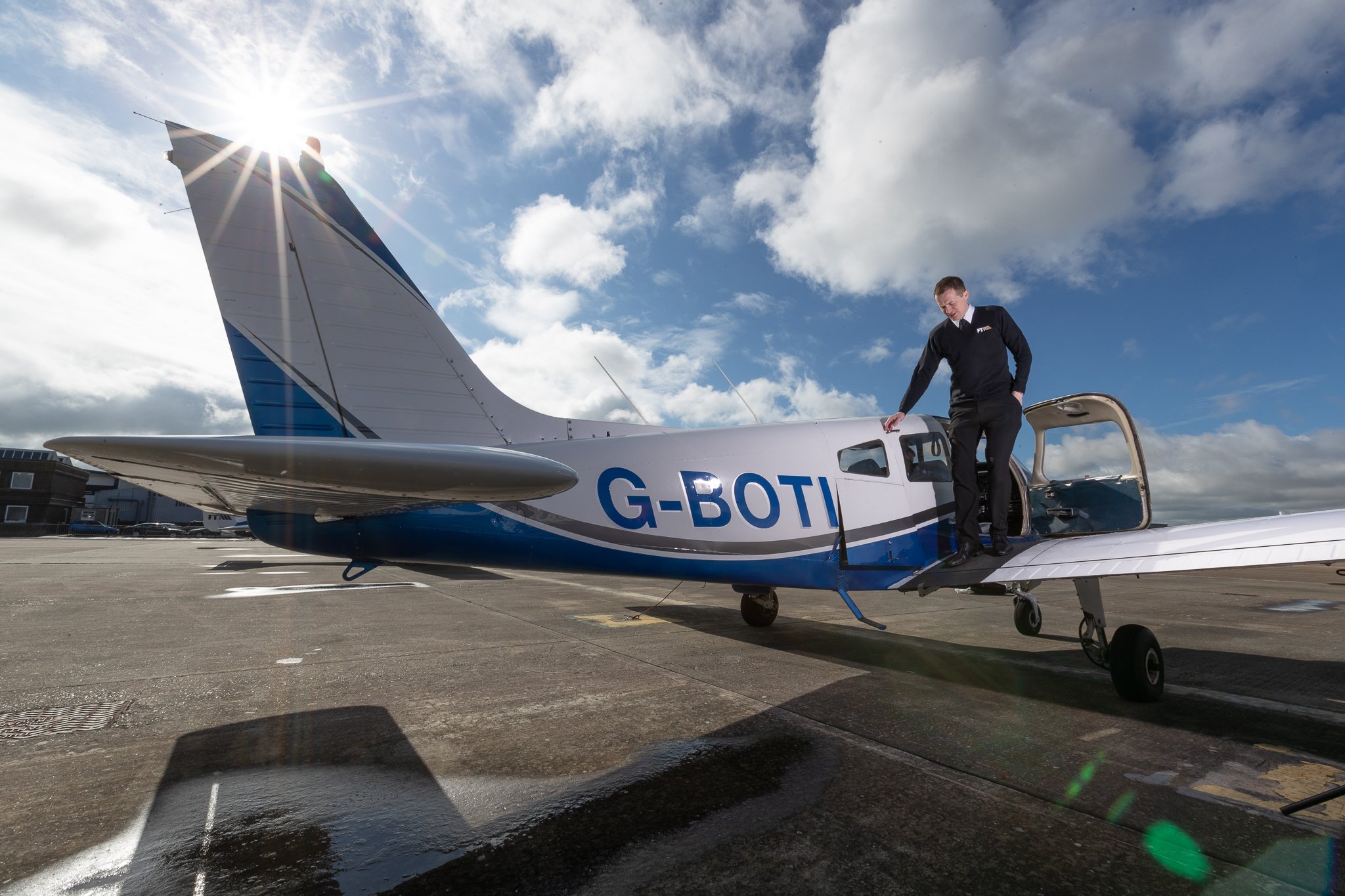 Managing Director, Sean Jacob explains: "We are proud to have a fleet of Piper and Diamond aircraft, which are renowned for their popularity with pilots. By making two aircraft available for hour building, we hope to assist those modular students who have struggled to continue their commercial pilot training over the summer. Brighton City Airport with its excellent transport links and position on the Sussex Coast offers an excellent location for trainee pilots to build on their experience."
The 20-hour building package costs £4,600 on a DA40 and £3,775 on a PA28. Current FTA students are eligible for a special discount on the package, a benefit available to anyone upon enrolment of any other modular FTA programme.
We are set to launch a number of new modular programmes in 2021 including a new combined multi-engine and advanced modular package. We have responded to market demand and created inclusive training packages, which take the guesswork out of pilot training, and enable you complete the majority of your flight instruction from a single location.
The advanced modular package has spaces available for a January 2021 start, and features an excellent nine-month ATPL theory programme. Once complete, students are immediately booked on to the flight line to conduct their multi-engine piston, instrument rating and commercial pilot's licence.
For more details about this or any other training package, please either click here, or contact us for more information.