Flight training requires skill, dedication and hard work but, once qualified, you can expect excellent career prospects, great pay and opportunities to travel the globe.
If you're seriously considering a career in the industry, you must first decide which route is most suited to you. Our FAQ provides all the essential information you'll need to make the right choice.
Do I have to complete a full-time integrated course?
If you want to be an airline pilot, you need to have an fATPL to apply for a First Officer role with an airline. You don't need to complete a flight deck programme, and instead you can choose to complete the necessary training one phase at a time.
It's understandable if you are hesitant about embarking on a full-time integrated course. If you're unsure whether you have the right skills and abilities, there are options available to you.
Option one - complete a pre-entry assessment
FTA Global do not require students to complete a pre-entry assessment. It is our strong belief that if you meet the industry requirements, then you have the core academic capabilities to become a pilot. If however you would prefer to test your potential, you can complete a pre-entry assessment with an independent body such as The Honorable Company of Air Pilots.
The Company help you by giving you aptitude assessments which are specifically designed to indicate whether you have the potential to succeed in professional flying – or whether professional flying standards would be something you would find hard to achieve or maintain.

The assessment is carried out at RAF Cranwell (in Lincolnshire). As part of the assessment, you have an individual de-briefing to discuss the scores you achieved and what they mean. In addition, they provide you with the opportunity to talk to a current or former professional pilot about a career in aviation.
If you want to fly recreationally or establish whether you have the skills to embark on a career in the industry, then a Private Pilot's Licence (PPL) is a good starting point.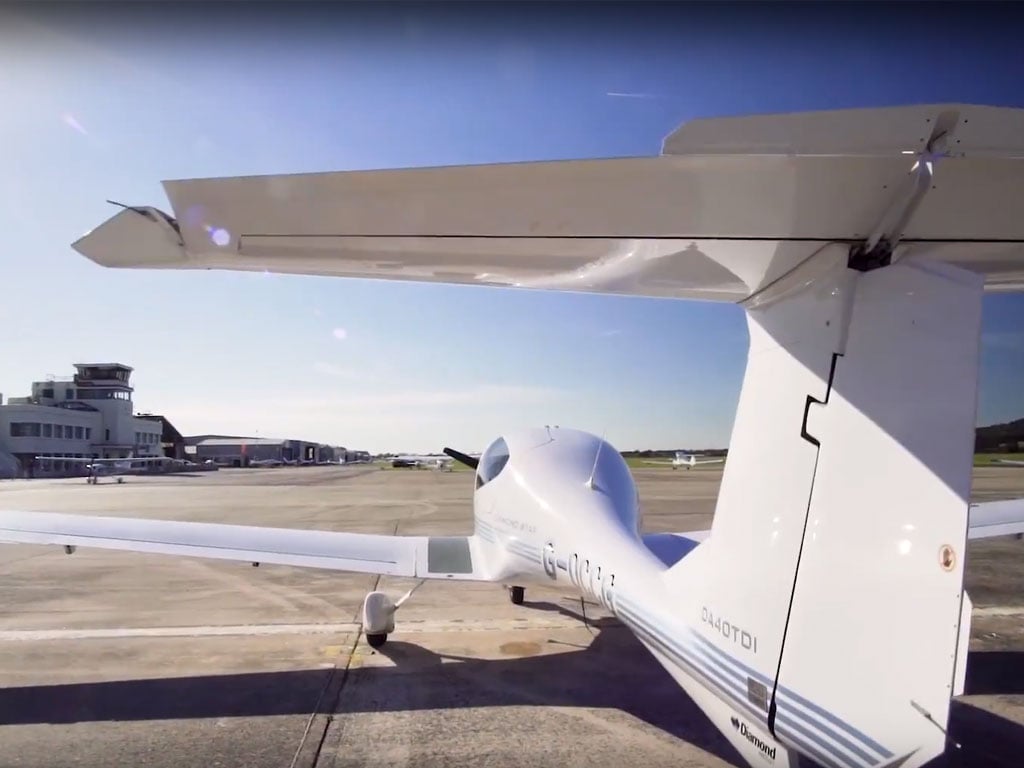 A PPL allows you to act as a pilot in command of certain aircraft. You can also take passengers for day trips or joy rides but not take paying customers.
You can start building hours for your PPL from the age of 14, although the earliest you can apply for your licence is 17.
The training includes:
• Nine written theory examinations in:
air law
aircraft general knowledge
flight performance and planning
human performance and planning
meteorology
navigation
operational procedures
principles of flight
communications
• 45 hours' flying training (including 10 hours' solo flying)
• Five hours' solo cross-country flying
• At least one solo flight of no less than 150 nautical miles. (This must include full-stop landings at two or more different aerodromes (excluding the departure base)
The pass mark is 75% in every exam. You will take progress tests to find out whether you're ready for the official exams during the course. To start your training, you should have a good level of science and maths and a class 2 medical.
The cost of FTA's full-time Private Pilot's Licence is £12,025.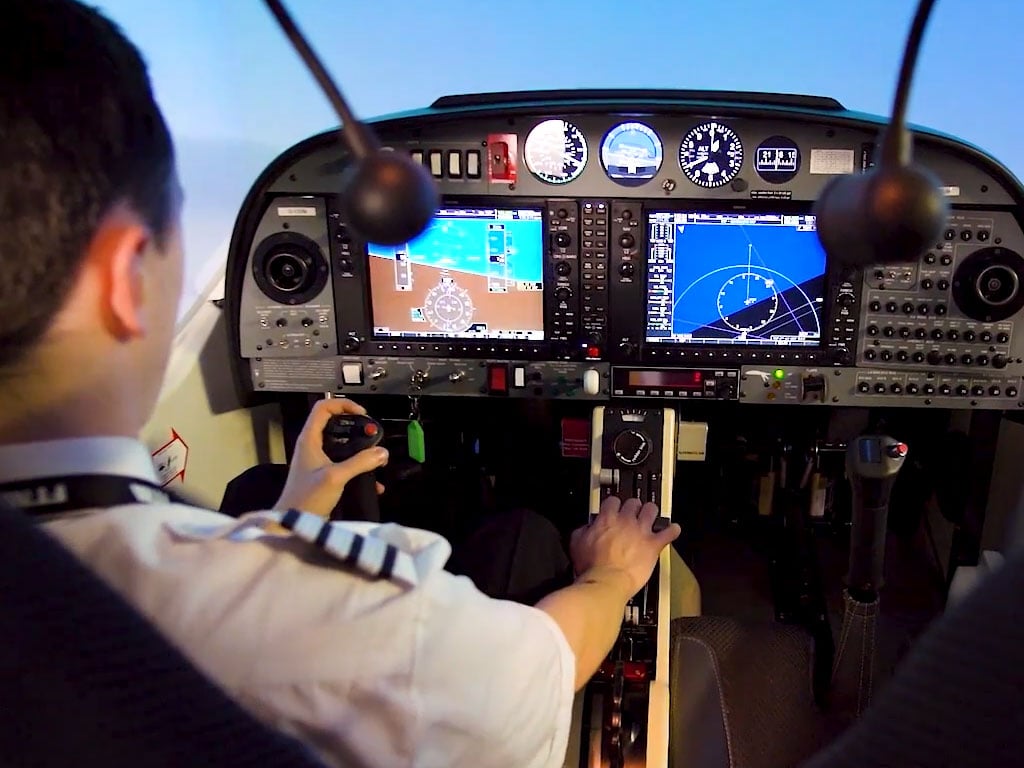 Aircraft instruction
Typically, a PPL is completed on a single-engine aircraft. At FTA, we teach the PPL in a Diamond DA40 – a sophisticated aircraft which has a similar cockpit interface to those used by commercial airlines.
What is a Commercial Pilot's Licence (CPL) and how does it differ from the PPL?
A CPL allows you to act, and be paid, as an aircraft pilot. The minimum age is 18. Together with an instrument rating, completed ATPL theory and a multi-crew cooperation course (MCC) this license would allow you to fly for an airline.
Commercial pilot training consists of theoretical and aircraft flight instruction. The flying phases are spent in various aircraft and simulators. For a CPL, you will need to complete more extensive training and gain more in-depth theoretical knowledge than for a PPL.
As part of the application for CPL, you will need to pass exams in:
Air Law

Aircraft General Knowledge

Flight Planning

General Navigation

Human Performance & Limitations

Instrument Flight Rules (

IFR) Communications

Instruments

Performance

Principles of Flight

Radio Navigation

Mass & Balance

Meteorology

Operational Procedures

Visual Flight Rules (VFR) Communications



The cost of the CPL depends on the route you choose. Full details about course fees are available here.

Can I study for the CPL part time?
FTA offers two routes to completing your commercial pilot training: modular and integrated. The integrated route is a full time and intensive course of training, whereas the modular route can incorporate a slower pace of training by building in breaks in between modules. FTA would recommend that all individual modules are taken on a full-time basis.
The full-time Integrated Flight Deck Programme typically takes 21 months to complete; this offers a faster route to completion than modular training.
With the modular option, you take individual courses at your own pace which is a good choice if you wish to combine your training with employment and spread the financial cost. The duration depends on you, but the course typically takes around two years to complete.
You can see a more detailed comparison of the two options on our website.
What are your entry requirements for the CPL?
For the CPL/IR integrated programme, you should hold at least 5 GCSEs (including Maths, English and Science) and 2 A-Levels (or equivalent). You will need to pass a medical for all flight training.
The entry requirements for modular courses vary, depending on which phase of flight training you have already completed. All the prerequisites for our modular courses are available on our website.
Of course, pilots need to have many more skills beyond formal academic qualifications. The Honourable Company of Air Pilots offers aptitude tests which indicate your potential to succeed in professional flying.
I already have a PPL. Can I still apply for an integrated CPL course?
Absolutely. Your integrated course can be adjusted to account for some of your flight experience if you hold a PPL.
Having said that, if you have completed your PPL over a long period, and accumulated a large number of hours, the modular route may be more appropriate. The choice depends entirely on your circumstances. Please contact our admissions team to discuss the best option for you.
Why are the training costs so high?
Training to be a pilot requires a large financial investment due to the nature of the instruction and equipment involved. But this investment will pay dividends with excellent pay and career prospects if you are willing to devote the necessary time and hard work to your training.
At FTA, we strive to deliver the highest quality training to as many people as possible. We work hard to make this accessible by continually improving efficiency and investing in the right systems and equipment. We are large enough to benefit from economies of scale but small enough to keep the personal touch.
What is the cheapest route to becoming a commercial airline pilot?
No element of flight training is cheap, but modular training offers a great, stage-by-stage way to complete your flight training – with consistency in instruction and aircraft availability. At FTA, we aim to make the training as flexible as possible, regardless of whether you choose full-time or part-time programmes.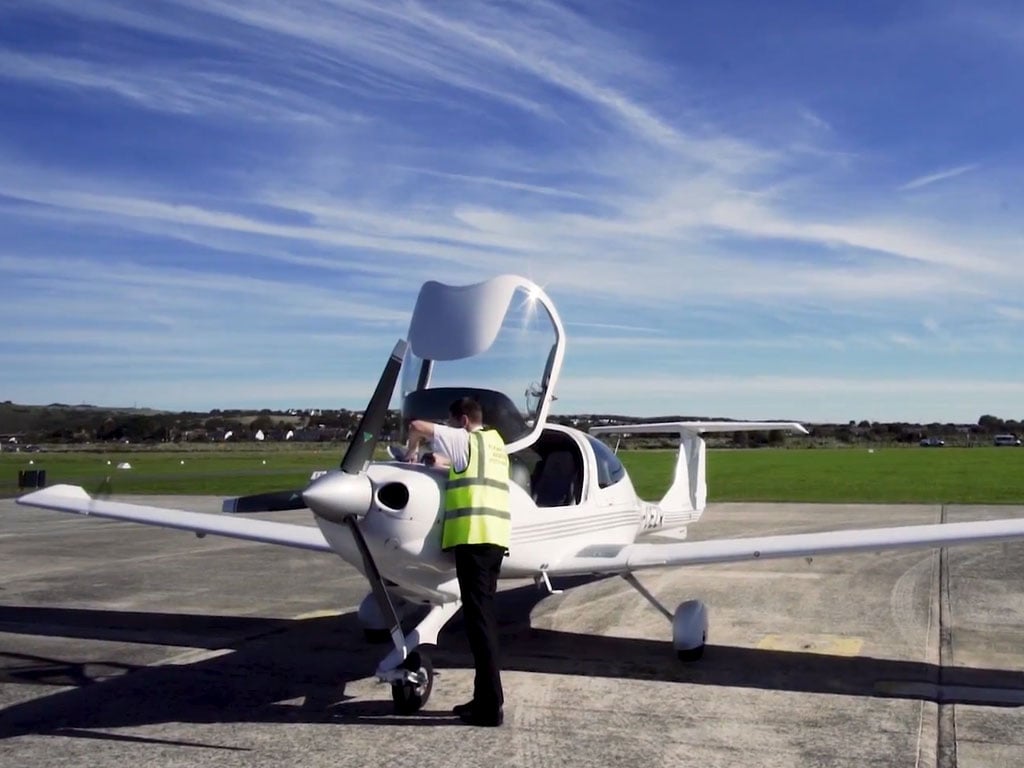 Who will I train with?
We pride ourselves on our outstanding pilot instruction and training. We have very high levels of student satisfaction, and we continually look for ways to enhance what we offer.
At FTA, the ratio of full-time students to instructors is optimised so; you benefit from close supervision and personal attention.
Where do your graduates work following their training?
FTA graduates have secured roles with major airlines globally, including EasyJet, Ryanair, Cathay Pacific, Qatar Airways, Etihad and many more.
We are keen to support our students to find fulfilling careers and offer help with career preparation and development.
Read some of our graduate success stories here.
When can I enrol?
Full details about the start dates are available here. Some programmes have very limited availability, so early booking is advised.
Can I study in the UK and overseas?
Our integrated programme is entirely based in the UK, you complete your flight training on our Piper and Diamond aircraft in busy airspace and demanding weather conditions. This we believe offers the optimal training experience.
If you are training part time (or one module at a time) you can complete your hour building anywhere in the world. When completing modular licences or ratings (such as PPL, Night or ATPL theory) you will need to complete your training with an EASA approved training training organisation (to hold an EASA licence).
If you don't know where to start, or which option is best for you, please contact our admissions team and they will explain everything you need to know.
We promise to give you all the best advice for your circumstances based on our knowledge and experience of training hundreds of pilots over the years. You can also arrange a campus visit to learn more about how we deliver pilot training.
Find out more, by visiting the 'about us' page on our website: www.fta-global.com.