Have you ever considered training to become a flight instructor but not known where to start?
This guide aims to help you understand the training required to become a flight instructor, including the opportunity for development, the hours and salary you can expect to earn.
Where do I start?
To embark on your Flight Instructor (FI) Rating, you can have either a Private or Commercial Pilot's Licence. However, without additional training, you are only entitled to deliver flight training on ratings you already possess.
If you want to progress on to delivering more advanced modules/phases of flight training, you will need to complete further ratings and increase your flight and instruction experience.
There are many schools able to deliver the necessary training including Pooleys Flying Instructor School (PFIS) who are based at Brighton City Airport. The company is headed up by Dorothy Saul-Pooley who has a tremendous amount of experience in delivering flight instruction training and trained a high calibre of Instructors into the industry.
What are the entry requirements?
You will need to complete a pre-entry flight test with an FIC instructor within six months of the start date of the course. Besides, you will need to:
• Hold a PPL (A) and have completed at least 200 hours of flight time of which not less than 150 hours are as pilot in command (PIC) and have met the knowledge requirements for a CPL (A), unless training as an F1 (A) to provide training for the LAPL (A) only.
Or
• CPL (A)
And
• Have flown at least 30 hours on a single-piston powered airplane of which 5 hours should have been done within six months of your pre-entry flight test.
• Have completed a VFR cross-country flight as PIC including a flight of at least 540km (300nm) in the course of which full stop landings at two different aerodromes shall be made.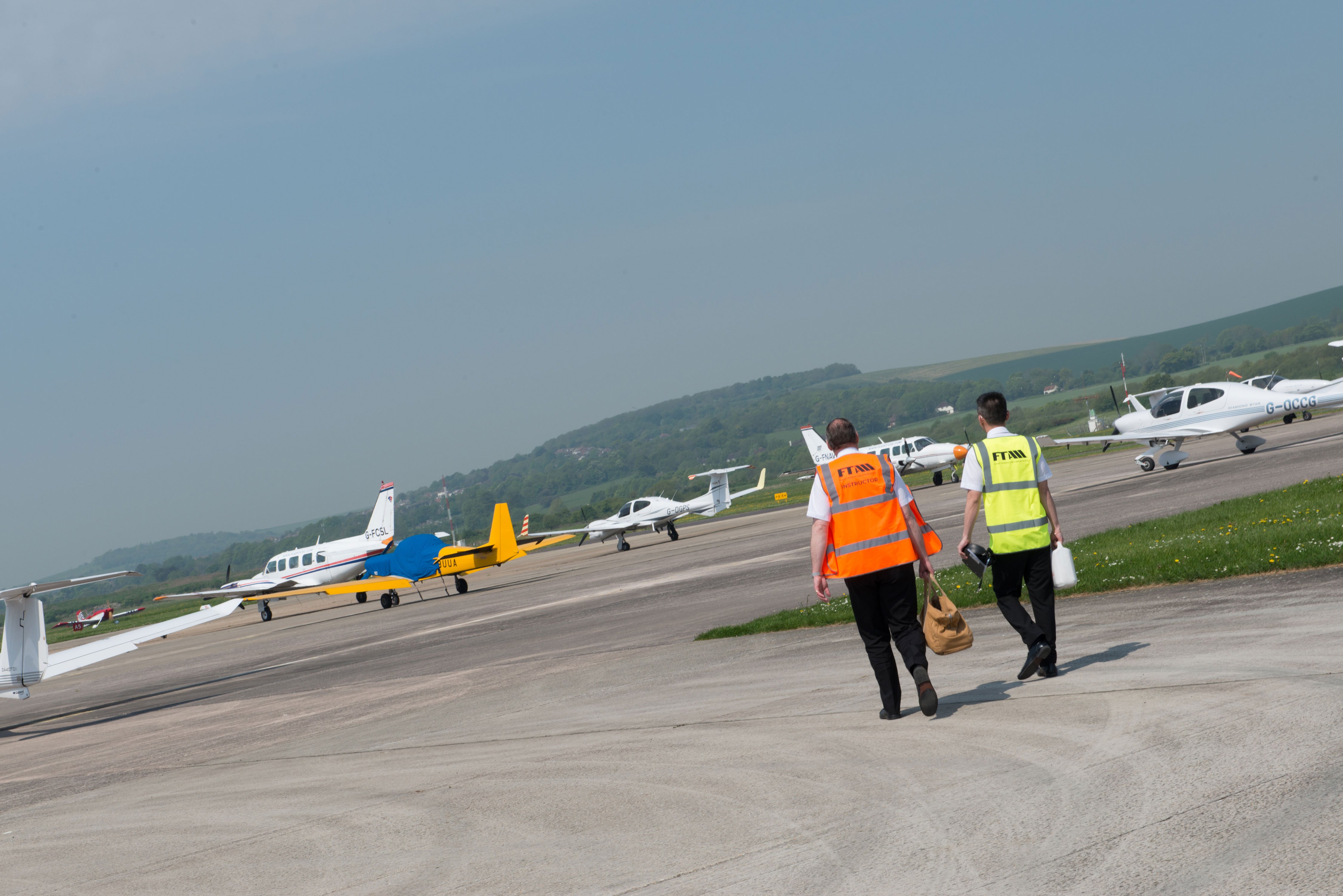 What training do I need to complete to begin instruction?
You will note (from the entry requirement section) that if you have a CPL (A), you will be in an excellent position to start you Flight Instruction Training. So, if you have recently completed an Integrated Flight Deck Programme with FTA (full-time or the equivalent via the modular route), you will immediately be able to start you FI course.
What does the training involve?
The Flight Instruction Course takes around 5-6 weeks (full-time) and includes both ground and flight training.
The flight training includes 30 hours of instruction of which 25 hours is dual flight instruction. The remaining 5 hours may be mutual flying, that is two student instructors flying together to practice flight demonstrations. The ground training is comprised of 125 hours of which some time is self-study.
Once the training is complete, you need to complete a skill test with a flight instructor examiner.
Do I have what it takes?
A good instructor will share many of the same qualities required of any pilot. You need to have a love of flying, you need to be experienced and possess a curious mind with a continuous thirst to learn more.
Read our mini-guide on the top 10 skills and abilities required to teach others to fly - according to one of our highly experienced instructors. The full article is available here: The #10 skills and qualities you need to be a good flight instructor
What is the cost?
Most flight instruction courses cost around £10,000. The price will vary according to where you train, however, be sure to check what is included with the training as the final test fee and aircraft hire can be an additional charge.
Also, independent bodies and charities such as the Honorable Company of Air Pilots offer grants and scholarships for FI courses and ratings. Their latest round of bursaries are available to apply for now on their website, and Tom is an Instructor who was successful in his application to complete an FI apprenticeship, which was delivered by FTA Global:
"I feel so lucky to be paid for what feels more like a hobby, than a job. I get to share my passion for flying on a daily basis with like-minded students, and I'm constantly learning while gaining experience."
Once I have completed my FI Course what can I teach and where can I work?
Once you have completed your training, you will be qualified to deliver Private Pilot's Licence or Flight Phases 1-3 of the Integrated Flight Deck Programme (with FTA).
What are the opportunities and requirements for development?
As an instructor in an industry where pilots are in high demand, you will readily secure a role with a flight school. Flight Instructors are sought after by flying clubs and schools around Europe, in addition to those delivering commercial pilot training.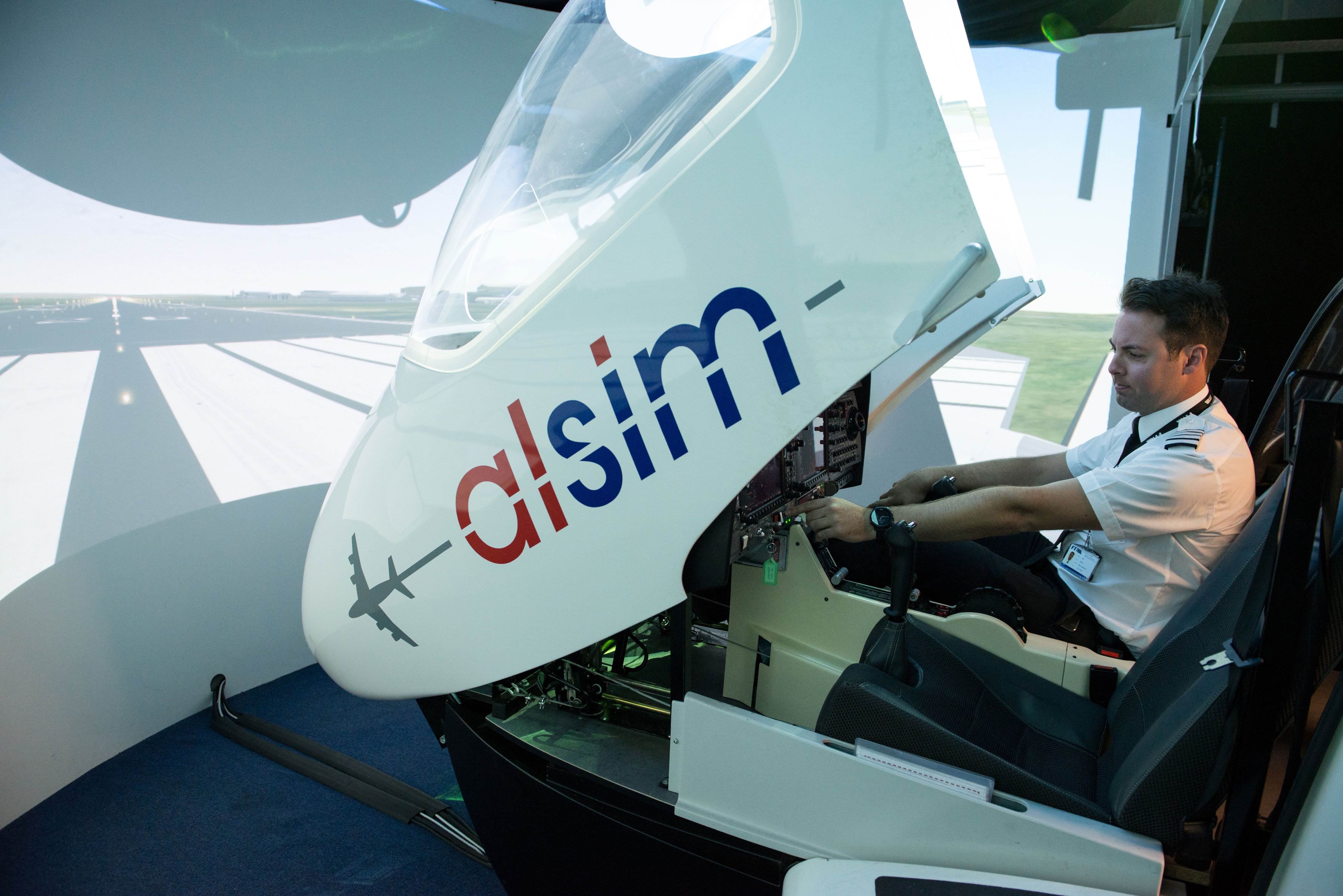 Onwards and upwards
To progress to the next stage of your instructing career, you will want to complete your Instructor Instrument Rating (IRI). To achieve an FI IRI certificate, you need to:
• Have an IR
• Be entitled to act as PIC on the aircraft during instruction
• Have flown at least 200 hours (of which 50 hours may be instrument ground time in a simulator).
The training to become an Instrument Rating Flight Instructor entails 5 hours flight instruction on an aircraft and 10 hours technical training, including the revision of instrument theoretical knowledge, the preparation of lesson plans and the development of classroom instruction skills.
Once complete you will be able to deliver elements of advanced flight instruction including the IR. What you won't be able to offer, however, is the ME CPL training.
"I would find it really difficult to isolate one part of the job, but flying every day can't be beaten. Then you have the human part of the job… watching the students' progress gives a very special feeling."

Opportunities for ex-airline pilots
If you train as a flight instructor and build hours but choose to go to the airlines you can. And the street is not one way. Should you find yourself in a position where you would prefer something different, be it the lifestyle or you're missing your vocation to teach, then you can return to flight instructing.
Advanced Instructor Status
If you want to find yourself in an elite, select group of instructors, you will want to attain your advanced instructor status. To do this, you need to complete your ME CRI (Multi-Engine Class Rating Instructor) training. The technical training includes the revision of technical knowledge, the preparation of lesson plans and the development of classroom/simulator instructional skills.
The prerequisites to become an advanced flight instructor are as follows:
• Hold an ME CPL licence
• Be entitled to act as PIC on the aircraft during instruction
• Have flown at least 500 hours flight time as a pilot of an aircraft*
• Have flown at least 30 hours as Pilot in command (PIC) on the applicable type or class of aircraft. Supervised Pilot in Command time (SPIC) time is not allowed towards this requirement.
*does not include microlights
A qualified Advanced Flight Instructor Examiner then completes the assessment for the aircraft.
What can I earn as a qualified Flight Instructor?
The salary of a flight instructor will start at around £25,000. The salary increases based on experience, and as an advanced instructor, you can expect to earn more than £50,000 a year.
"Being a flight instructor is a really rewarding job. I very much enjoy learning how to adapt to my students and my responsibility to teach them as well.

I have nearly a few thousand hours now, so as you can imagine I have flown with a lot of students!! Nearly every one of my former students has gone on to work for airlines now, and for me, it is so rewarding when I can recognise my students' voice's over the radios, like recently as I transited through Southampton's airspace on an Instrument training flight.

All of them have been so grateful to me, and this gives me fantastic job satisfaction – I am so proud of them. Maybe one day they might end up being my Captain!!"
As an instructor at FTA, you can expect a competitive, comparable salary, a stable rota and friendly, supportive environment. It is difficult not to enjoy a high level of job satisfaction when you are delivering training and guidance that allows the next generation of pilots to become the best pilot they can be. We know that to deliver the best calibre training, we require the best calibre instructors and so continually invest in our staff to support them in developing within our business.
Learn more about working at FTA here.