Established in 1911, this day is a focal point for the movement of women's rights. Just as we will celebrate the achievement of men on 19th November, today we are taking time to celebrate the social, economic, cultural and political achievements of women and most notably, pilots.
The campaign theme for International Women's Day this year is #EachforEqual
'An equal world is an enabled world.

Individually, we're all responsible for our own thoughts and actions - all day, every day.

We can actively choose to challenge stereotypes, fight bias, broaden perceptions, improve situations and celebrate women's achievements.

Collectively, each one of us can help create a gender equal world.

Let's all be #EachforEqual' - IWD
We have also participated in Women of Aviation Worldwide Week (WOAW). The week celebrates the anniversary of the world's first female pilot licence which took place on 8th March, 1910.
It is important to reflect on the pioneers that have changed the future for aspiring pilots over the last 110 years. However we also want to celebrate and praise any pilot who has overcome their own challenges and inspired others to follow suit, including our pilots at FTA Global.

Women at FTA
At FTA we have seen a rise in interest from women. Equal pay, flexibility, variety, challenge and travel are some of the many reasons our female cadets pursue the career.
Our most recent statistic showed that 20% of the students that completed a course with us in 2019, were female.
It is of important to us and our students, to reinforce a range cadets and pilots who will undoubtedly become role models to others. We are thrilled to launch a special video, which we hope will inspire anyone who is unsure if they have what it takes. As it is International Women's Day, what better occasion to launch this video which features female pilots. Take a look and let us know what you think:
HOW MANY PILOTS ARE FEMALE?
The International Society of Women Airline Pilots (ISA) estimates that there are 185,143 pilots worldwide and just 9,746 are women. This makes 5% of pilots in the world female compared to 95% of pilots being male.
This figure shows that we still have a long way to go to achieve gender equality. The good news is the global demand for pilots. The International Air Transport Association (IATA) announced their full-year global passenger traffic results for 2019 showing that demand rose by 4.2% compared to the full year of 2018.
"I'm grateful for the courageous flying women in history that's made it possible for me to do the thing that I love every day" - Hannah, FTA Graduate.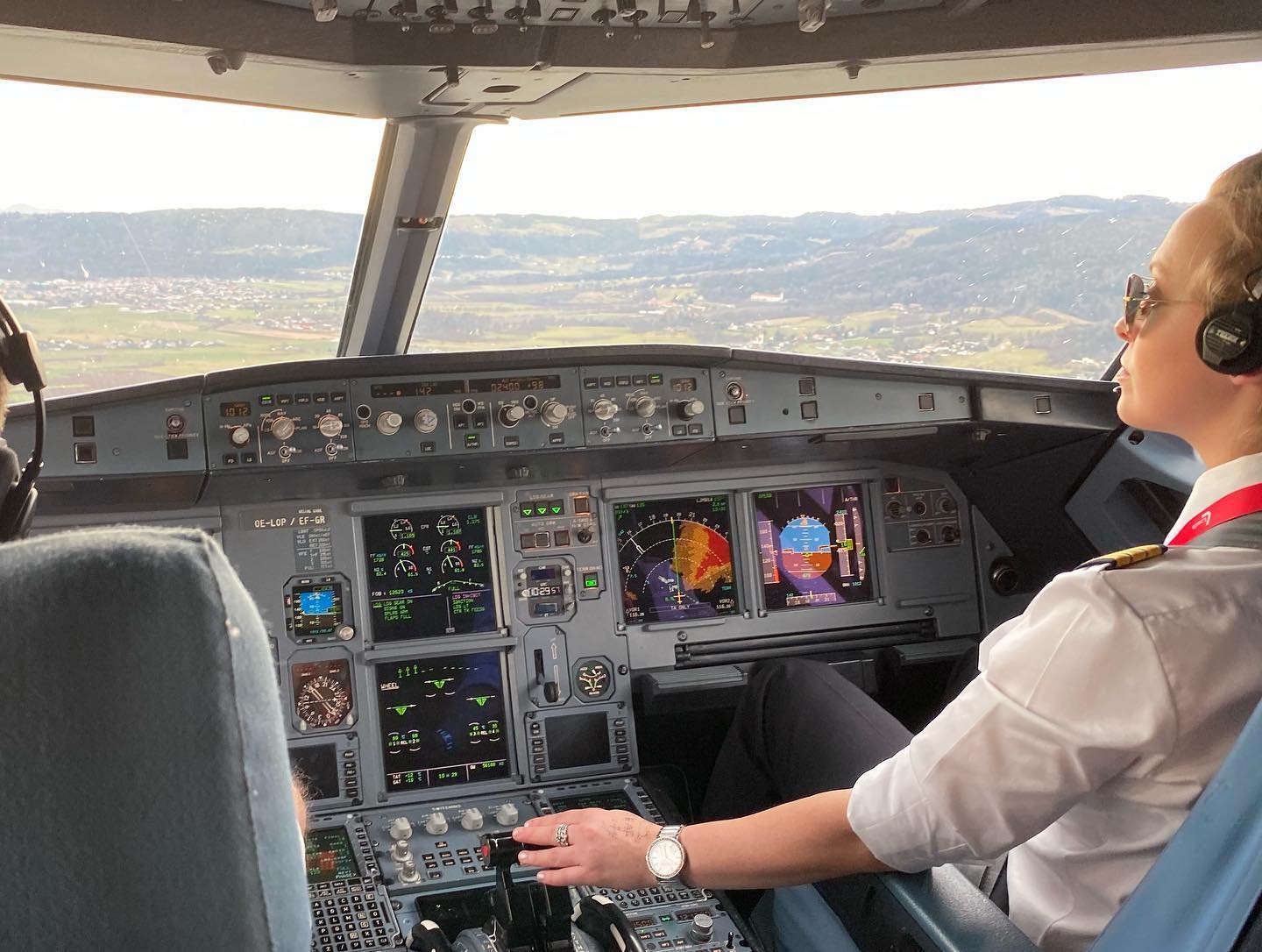 We recently caught up with FTA Graduate, Hannah to discuss her pilot training and ask her what does it mean to be a female pilot:
"I must confess I don't really think about it. I don't see myself as a 'female pilot' just a pilot. I'm so proud that myself and my male training colleagues have completed the course and been successful. I know the hard work that each and every student has put in. It's about dedication and passion, not gender".
At FTA, we are proud to have both wonderful female and male pilots representing us and going on to work for their dream airlines. The airlines are doing their part in promoting women in aviation. Last year, EasyJet announced a target of 20% of new pilots being female by 2020, after successfully having achieved a milestone of 15%.
Hopefully this article, and the students we interviewed have inspired you today. For more interesting stories, please visit our pilot and cadet stories page.