International Women's Day is a global day which celebrates the social, cultural, economic, and political achievements of women. As well as being a day for celebration, a significant part of the day is also making a call to action for accelerating women's equality.
Aviation is an industry where both of these elements of International Women's Day can be seen. Great strides have been taken and achieved for female pilots, however, indisputably, more can and needs to be done to ensure that there is true equality in the aviation industry. - Only 5.8% of the world's airline pilots are female (The International Society of Women Airline Pilots (ISA+21).
Sarah Parker's, a Flight Instructor at FTA, interview for Channel 5 with respect to women in aviation.
Equal pay, flexibility, variety, challenge, and travel are just some of the many reasons our female cadets pursue careers in aviation.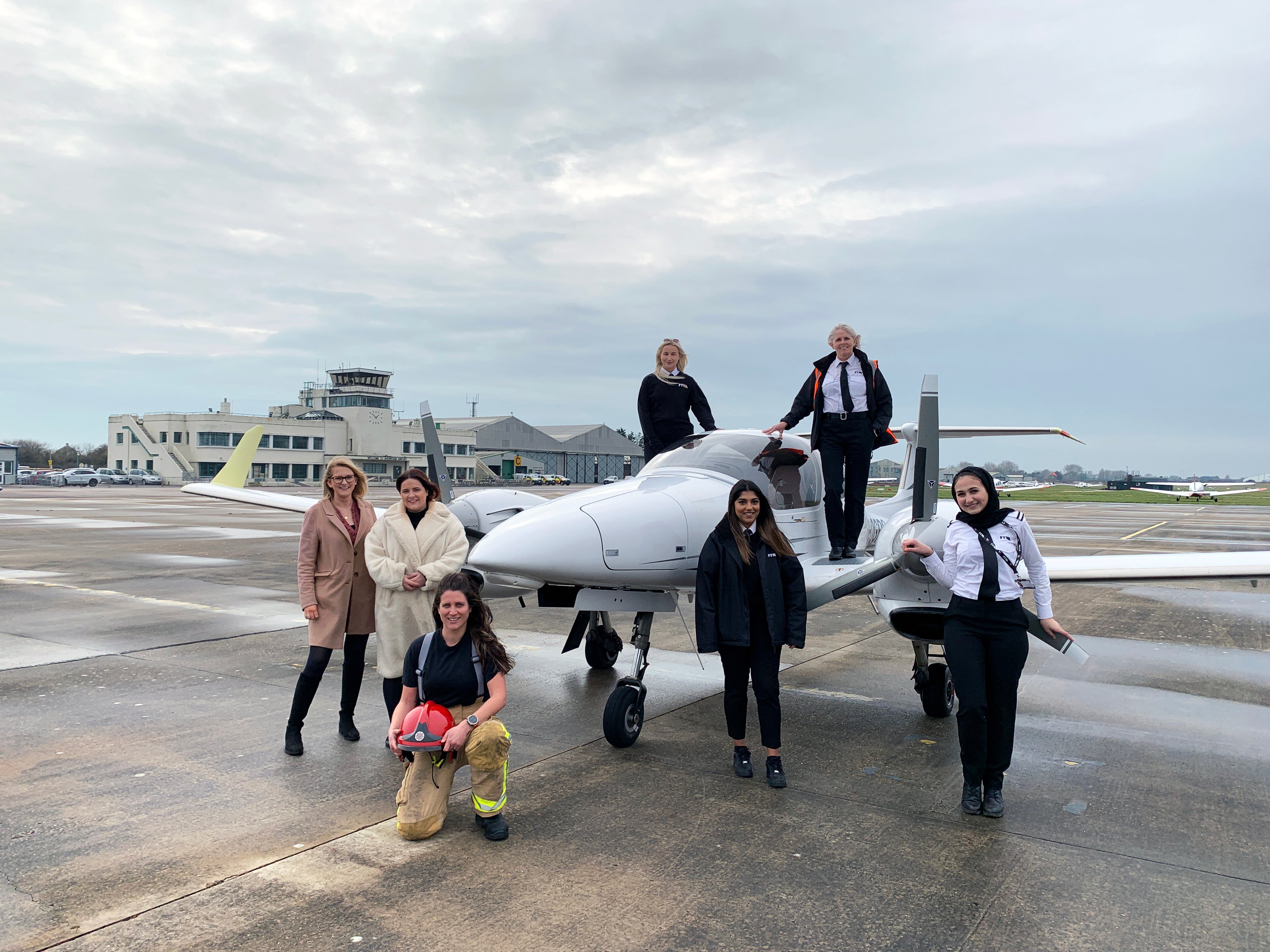 Some of the fantastic group of women with FTA.
We are proud to have such a wonderful range of pilots representing FTA and going on to work as professional pilots. It is important to us and our students to show and reinforce the landscape of a range of cadets and pilots who will undoubtedly become role models to others and help the aviation industry become equal.
"I'M GRATEFUL FOR THE COURAGEOUS FLYING WOMEN IN HISTORY THAT MADE IT POSSIBLE FOR ME TO DO THE THING THAT I LOVE EVERY DAY". HANNAH, FTA GRADUATE.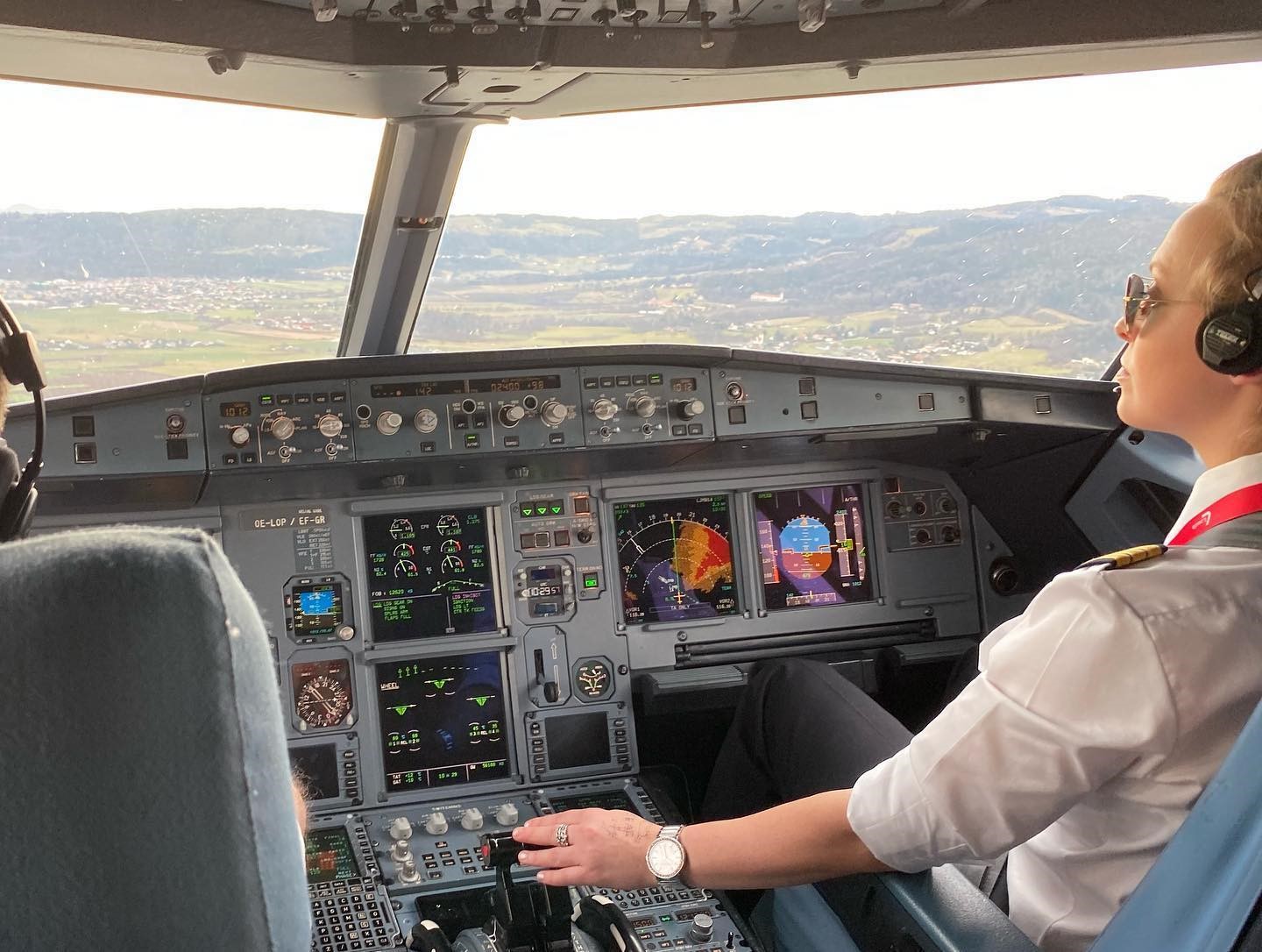 FTA graduate, Hannah, discussed what she feels it means to be a female pilot: "I must confess, I don't really think about it. I don't see myself as a 'female pilot', just a pilot. I'm so proud that myself and my male training colleagues have completed the course and been successful. I know the hard work that each and every student has put in. It's about dedication and passion, not gender".
International Women's Day has occurred for more than a century, and this year the campaign theme is #BreakTheBias.
'Imagine a gender equal world.

A world free of bias, stereotypes, and discrimination.

A world that is diverse, equitable, and inclusive.

A world where difference is valued and celebrated.

Together we can forge women's equality.

Collectively we can all #BreakTheBias.' International Women's Day.
A few years ago, FTA launched this special video, featuring female pilots, to inspire anyone who is unsure whether they have what it takes to become a pilot.
"We continue to focus on challenging gendered stereotypes of the career having doubled the number of female pilots flying with us in recent years. We also acknowledge that whilst we have made progress, there is still work to do. Increasing diversity in all of its forms in the flight deck is a long-term focus for easyJet and so we will continue to ensure we lead the industry on this issue." Johan Lundgren, CEO of easyJet.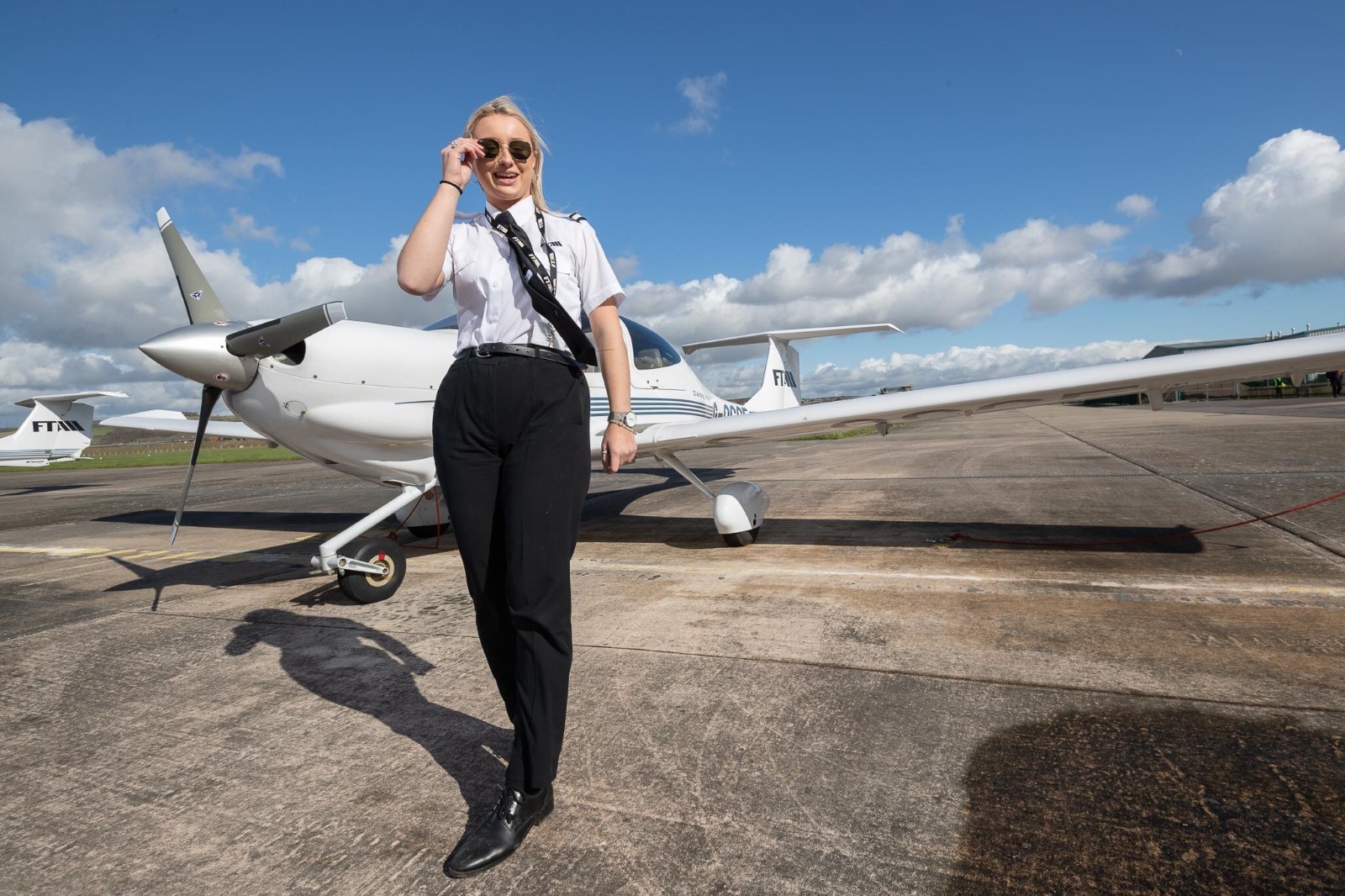 FTA student.
There are some fantastic organisations, such as the British Women Pilots' Association and Women in Aviation International (WAI), which help further women in the aviation industry. We hope that this article, our media content within, and our students and instructors, will also help this same goal and inspire you, whoever you are, to pursue a career in the aviation industry!
For more interesting stories, please visit our pilot and cadet stories page.