One of our most asked questions during our tour is "what exactly is ATPL Theory?"
Airline Transport Pilot Licence Theory (ATPL Theory) is one of the stages you undertake when completing your Integrated Flight Deck Programme. You cannot obtain an ATPL licence without completing the ATPL theory. This is done by successfully passing 14 theoretical exams including Meteorology, Principles of Flight and Navigation.
Commercial pilot training consists of theoretical and aircraft flight instruction. Phases one, two, three and four are spent in various aircraft and simulators. They account for 43% of the total course time. The ATPL theory is spent in a classroom environment and accounts for the remainder. The ATPL theory is delivered over nine months and requires a student's focus and dedication to full-time study and revision.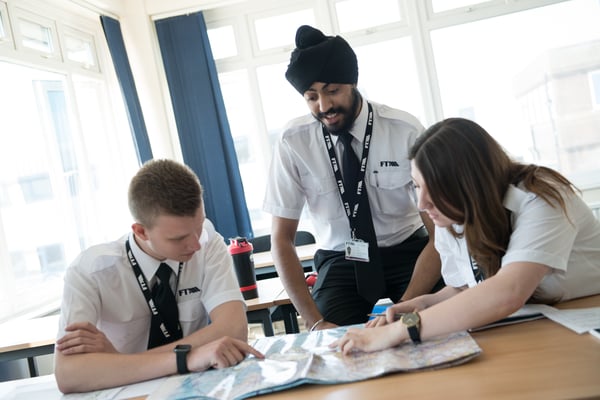 The ATPL theory is divided into three sections. The ATPL Theory stage is designed to teach you all the theory that is required in order to safely and professionally operate aircraft in a commercial environment. After every completed section the corresponding exams are taken at the CAA at Gatwick.
There are 14 subjects:
Module One:
Meteorology

Aircraft General Knowledge covering; power-plants, systems and electrics

Air Law

IFR Communications

VFR Communications
Module Two:
Principles Of Flight

Instrumentation

Performance

Flight Planning
Module Three:
Operational Procedures

General Navigation

Radio Navigation

Human Performance and Limitations

Mass and Balance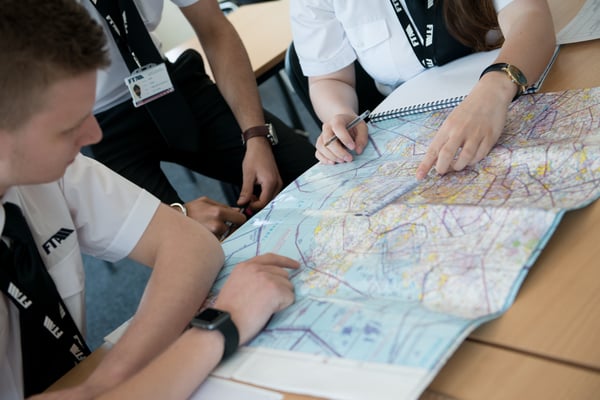 Some find that the ATPL Theory is the most demanding part of the course, and we advise that students set their pace from the start, applying themselves conscientiously to their study. Our students have regular reviews with their instructors throughout the ATPL theory and support is offered through our Student Services team.
For more information on ATPL Theory, visit our school with a tour or get in touch. In addition, read our advice and tips for completing your ATPL Theory.
Getting a head start
We deliver our ATPL Theory using a blended learning solution which includes online material; classroom-based instruction; computer-based learning and self-study. Our classroom tuition is delivered using Padpilot material who deliver up-to-date commercial pilot training content. If you are about to embark on your pilot training, or what to brush up on the appropriate maths and physics, make the most of their free resource in the iBookstore. Padpilot's iBook 'Maths and Physics for Pilots' gives you all the basic maths and physics you need for the ATPL course.
Pilot Assessments
If you are considering being a pilot or studying with us at FTA, why not test yourself with our FTA Pilot Assessments? We have teamed up with AirlinePrep to deliver two assessments so that you can gain an insight into the level of understanding required before commencing your flight training. The following assessments are 1. Mental Arithmetic and Numerical Reasoning Quiz and 2. Science and Aviation Knowledge Quiz. You can take the following assessments here.