Follow in the footsteps of Antonio who aged, 54 has not only completed his training but also started working as a First Officer for a Bulgarian airline, flying A320s.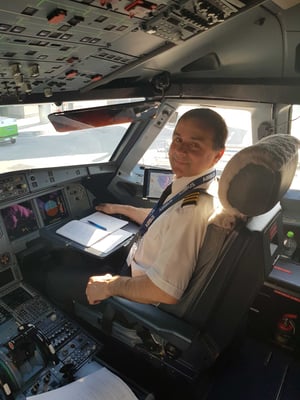 Antonio completed his commercial pilot training in the UK in less than two years. He was very well regarded by the instructors at FTA who observed his high work ethic. He committed himself fully to every task and persevered when things were not so seamless. This spoke volumes in his ATPL Theory when he completed his instruction and exams in minimum time with first time passes across the board. He explains his thoughts on ATPL Theory: "The subject matter is too vast to know all the subjects perfectly, so you just need to focus on learning as much as you can and acknowledge that it is just the beginning".
Antonio had dreamt of becoming a pilot since a young child. He grew up in a village close to a US military base watching Tornados fly overhead. This exposure was enough to get him hooked for life.
Why FTA?
Antonio choose FTA because it is location on the South Coast, close to his daughter in Eastbourne, he was able to live and train almost on his doorstep. He explains why he also chose the UK for his pilot studies: "It was ideal for me because I could improve my English language, as well as become accustomed to the challenging conditions and changeable weather".
It was fortunate for Antonio that his daughter lived in such a prime location. The Sussex Coast is regarded as a great place to train commercial pilots, not least because of the weather and scenery but also the close proximity to Gatwick and Heathrow's restricted airspace.
He explains what he found to be the easiest and most demanding aspects of his pilot training and his response was a surprise, as for many the first solo is a landmark achievement. Antonio (who enrolled at FTA with a Private Pilot's Licence already in place), has other thoughts on the matter: "For me the first solo was nothing special, just a feeling of increased responsibility in your life and the other people around you. The hardest part of my training was improving my precision flying, as this is not something you cover in a PPL".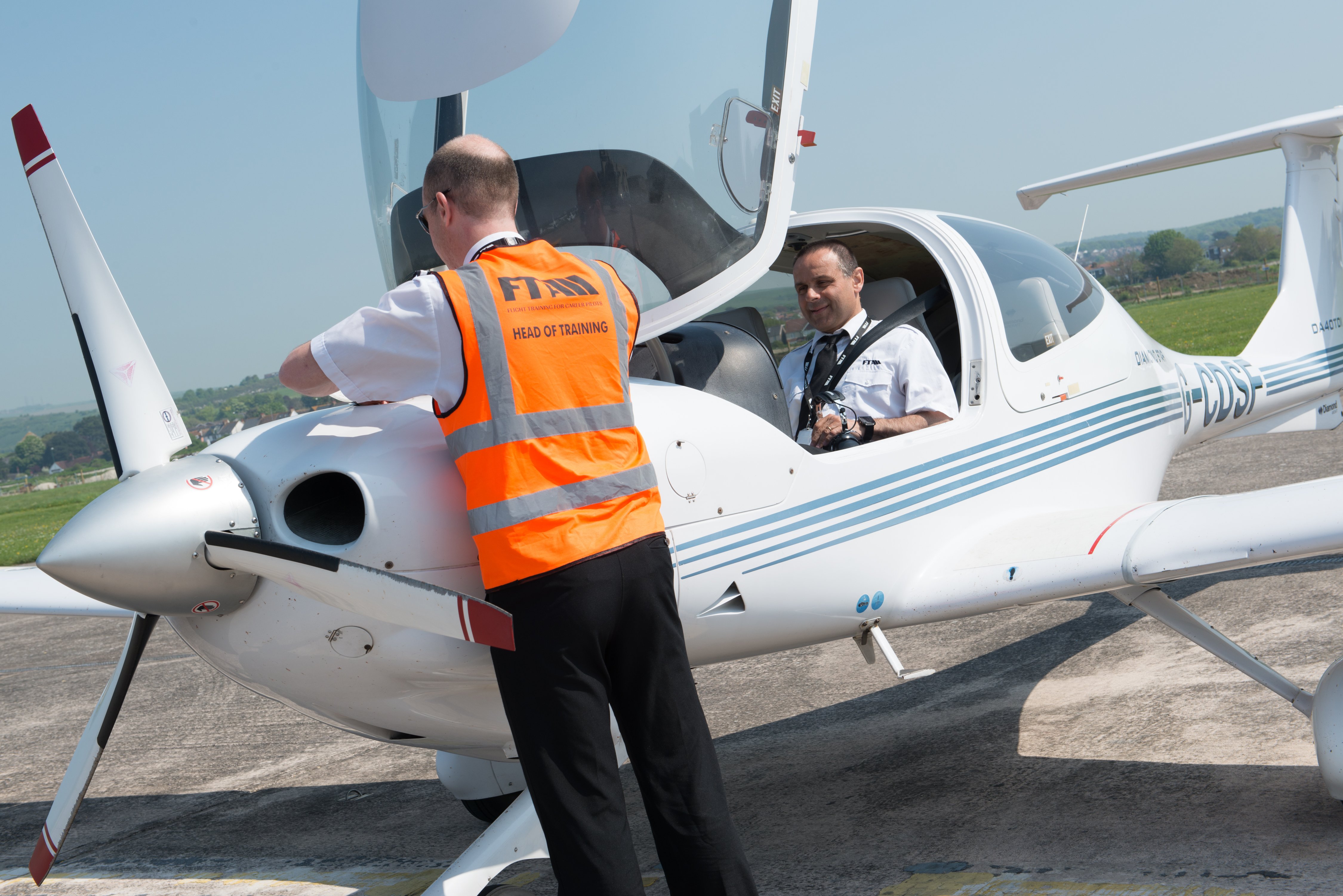 Why now?
We asked Antonio why he decided it was time to embark on his training: "I followed my son-in-law into training to become a pilot, I suddenly found myself in a position in life to take the opportunity to complete my training, and I took it. Had I not, I know I would have regretted it for the rest of my life".
Antonio's advice to anyone embarking on pilot training is as follows:
"I think it's important to think about the 'Five P's':
Be Professional
Ensure People are your focused
Be Playful and enjoy your flying
Stay Positive
Stay true to your Passion."
When Antonio wasn't flying he made the most of his time by spending it with family. He is clearly very family and aviation focused and so we asked him how this shapes his plans for the future:
"I will take the opportunities that life presents me, step by step. My final decision will always come from talking to my family".
If Antonio has inspired you and you want to know more about our pilot training programmes and start dates, please click here: http://www.fta-global.com/integrated-commercial-pilot-training