We know it can be tough evaluating all the training options available to you. That's why we've organised a special online discussion featuring students, past and present who will share their experience of modular and integrated training.
The panel is comprised of modular and integrated cadets and pilots who have all worked or studied throughout the pandemic. Pose any question you have about pilot training, and ask what they enjoyed about their chosen route to fATPL.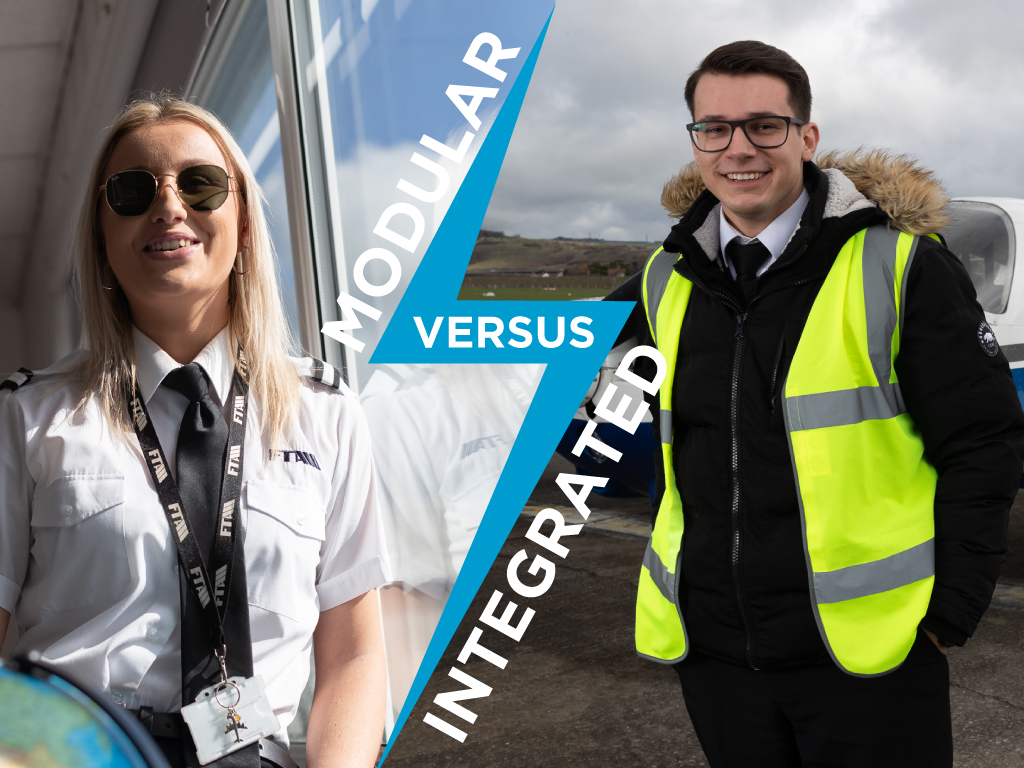 Integrated
Ryan, is a pilot for a UK-based executive jet business. He went to university before deciding to enrol on our UK-based integrated programme and explains the benefit to this route for making friends: 'The fact that we all know what each other are going through really helps. I have made a great bunch of friends which I hope to stay in touch with after I have completed my flight training here.'
Modular
Chloe is completing her training one module at a time. She too has made close friends throughout her training, having completed her PPL and ATPL Theory she is now hour building. She likes the flexibility modular offers her and our professional approach to modular training: 'The instructors want you to progress, because they knew that I wanted to be a commercial pilot they continually give you advice and training that will affect you later on. Although it's a recreational licence you are completing (PPL), they immediately train you for precision flying. I completed all my PPL training in the Diamond DA40 and so when I continue on to the DA42 Twin Star I will already have a lot of experience with the aircraft and the sophisticated systems it uses.'
Join the discussion and learn about all your training options. The session will be hosted using Zoom on Wednesday, 3rd March from 12-1pm (GMT). Please complete the following registration form to access the login details.