Jordan's love of flying starting as a child where he was surrounded by the thrill of aeroplanes all around him. Whilst working as a journalist in London, he realised where his heart belonged and did a dramatic career change to become a commercial pilot. Now working at Ryanair, we sat down with him to discuss his journey of a lifetime.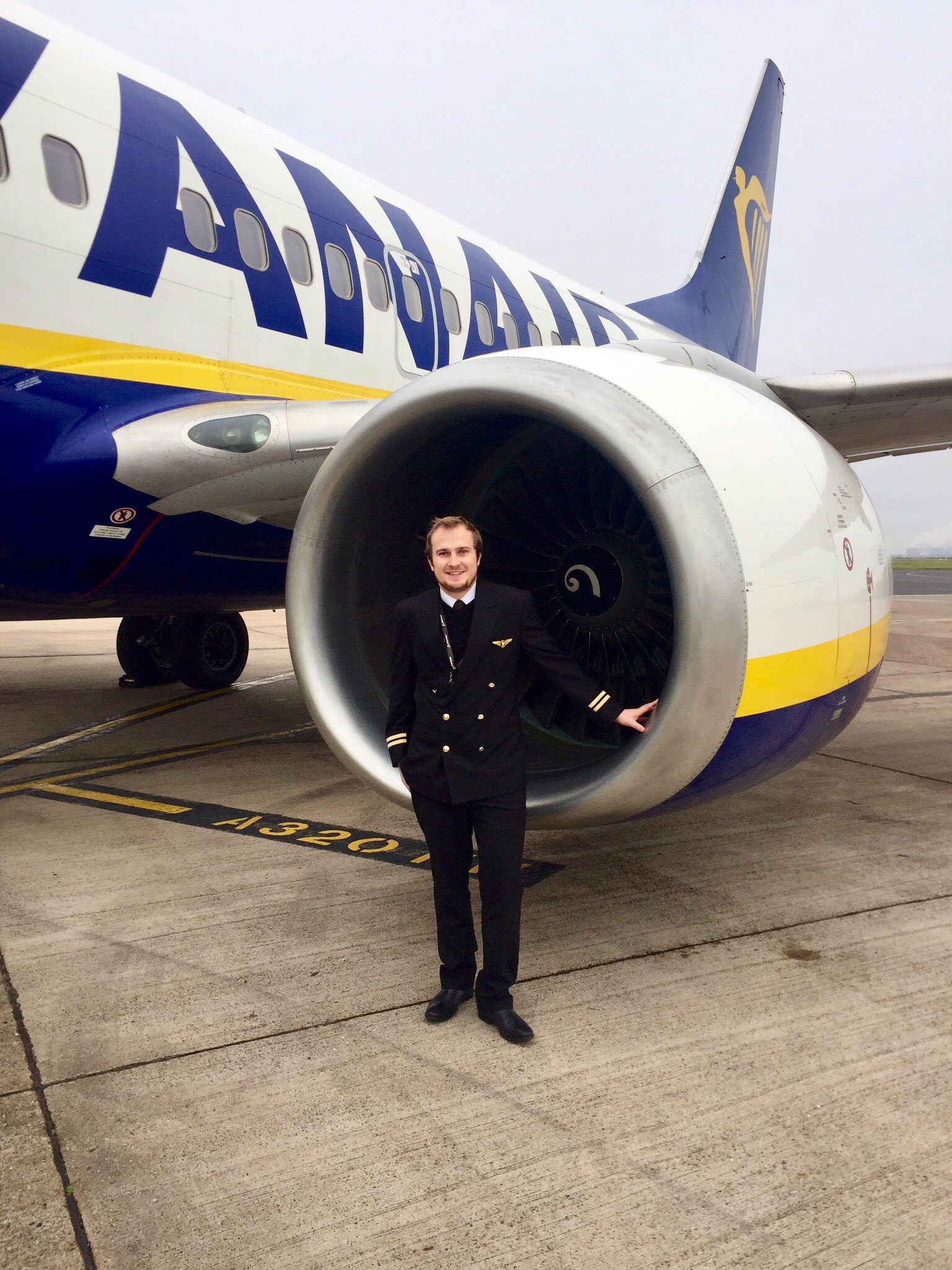 What was it that first sparked your interest in aviation and becoming a pilot?
My passion for aviation started straight away when I was a child. I grew up in a little village in Cheshire which was right next to the runway. In fact, they even knocked down the street next to mine to build a second runway! Planes have always been a part of my life. I heard them every day at school and I simply could never get away from them. Seeing the sight of a plane got me excited every time.
What was it that made you decide to finally start your training?
Like most people, I had the issue of pilot training not being financial possible for years. I went to university to study Journalism which resulted in myself working in London for four years as a journalist. During this time, I knew deep down that this wasn't the career route I wanted to follow and being a pilot was always at the back of my mind. I always wanted to do but I just never thought it would be possible.
When I was 23, I had saved up some money from work. I approached my family to discuss pilot training and they were very supportive and would help me towards the finance of pilot training.
I had a career change where I worked as cabin crew for Thomson. I had a summer contract and worked there for eight months. I worked there for two reasons. Firstly to see if the lifestyle would put me off in terms of the early starts at 2 am and the late nights etc. Secondly, it was a fact-finding mission. I was surrounded by pilots 24/7 and asking them questions the whole time to gain a deeper understanding into the life of a commercial pilot.
It was a first officer I was speaking to about places to train, that recommended FTA Global.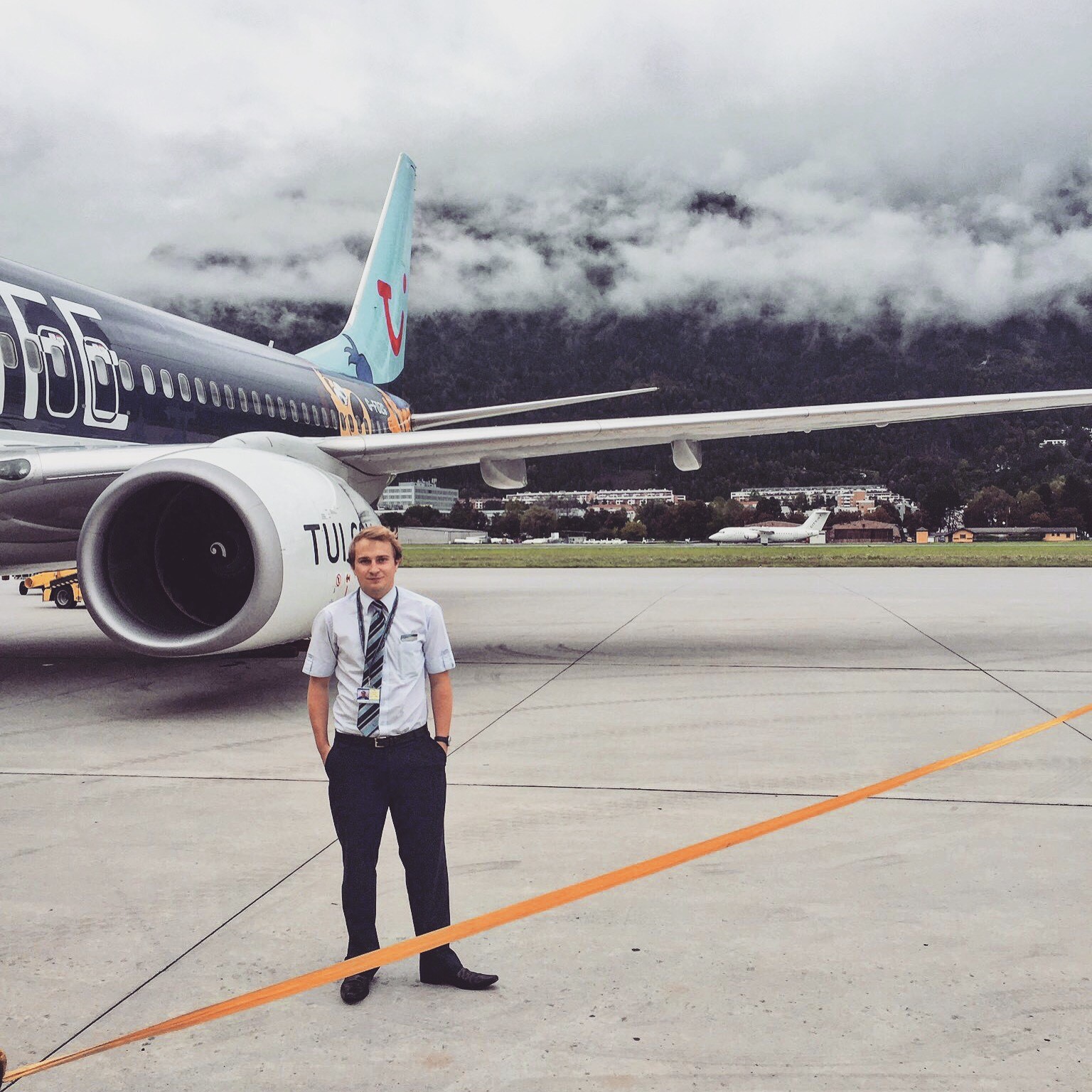 Why did you choose FTA for your pilot training? How did you find FTA?
After it was recommended I look into FTA Global, I started my research. The appeal of FTA was the great value - it is one of the best value ATOs in the country. At the end of the day, everyone leaves with the same licence so the idea that anyone pays over £100,000 is mind-blowing.
After I came for a tour, I was very impressed with the school. I was really happy with the size, which made it very personal. I knew this wouldn't feel like a massive organisation where I would be invisible. All the instructors were super friendly and I was made to feel very welcomed. The aircraft are also state of the art which was a huge bonus for me.
I enrolled and started the integrated course in December 2016.
ATPL theory is often described as the hardest part of the course. What advice would you give to those who are about to start this aspect of their training?
You have to motivate yourself and stick to a schedule. The main thing is remembering what the outcome will be. Just make sure you don't put yourself under too much stress and try to enjoy your pilot training.
What do you think of the aircraft?
Firstly, the PA28 are more grounding and traditional. There is no glass cockpit so you get a sense of an understanding of the basic principles which you learn in ATPL theory. The Diamond aircraft is more advanced and truly prepares you for your future career. Flying both types balances you, the PA28 tests your theory but the Diamond aircraft prepares you what to come.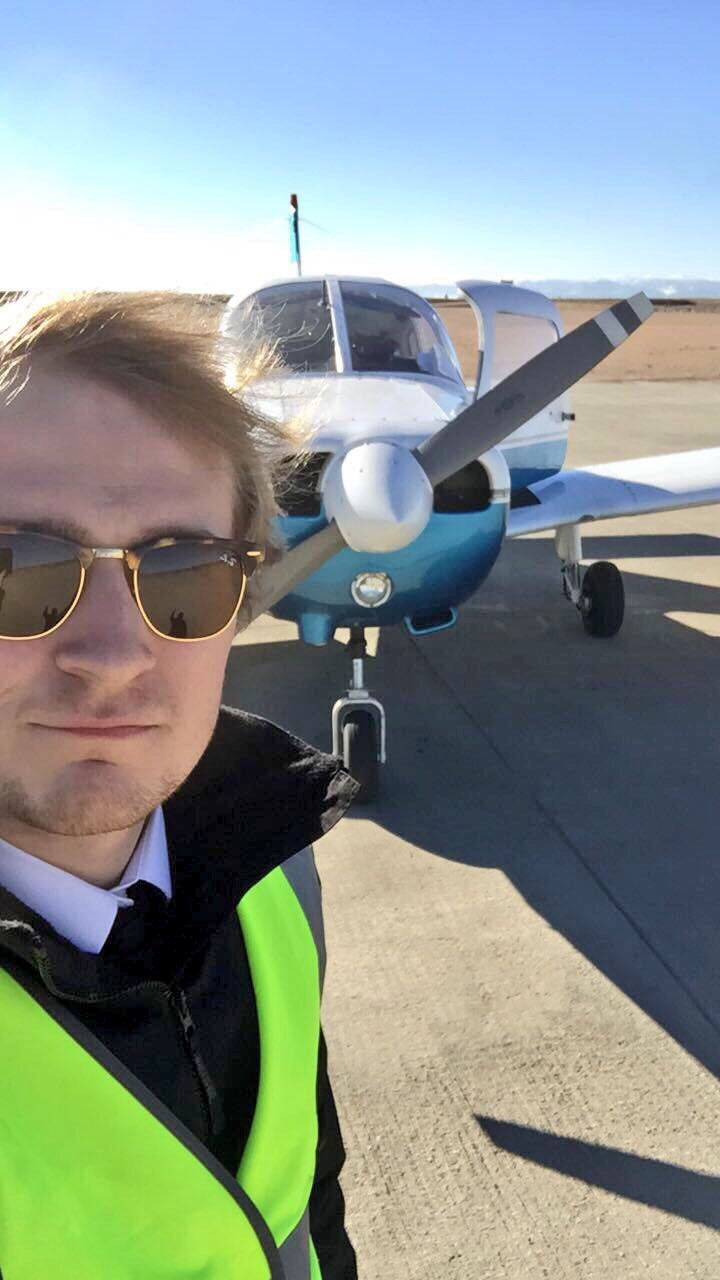 What was the hardest part of training to become a pilot?
The ATPL's were tough. They consist of months of hard work and dedication. Everyone always says in aviation when flying aircraft, to always think ahead of the airplane. You got to be one step ahead and be prepared for what's to come.
What's it like to learn to fly in the UK?
Learning to fly in the UK truly did prepare me for my career. A great advantage to FTA is being so close to Gatwick and Heathrow. I remember the first time flying to France and being so nervous talking to the likes of British Airways and EasyJet. However, it gives you an understanding of what life will be like in and out as a commercial pilot. Even at training level, it identifies to what you get
What is it like living here?
During my pilot training, I commuted from Croydon. However, I spent a lot of time in Shoreham which is a great town with lots to do. There are very nice restaurants and bars as well as being by the sea which is wonderful in the summer. In addition, it is right next door to Brighton which has plenty of interesting places, activities, bars and restaurants. My friends and I would go on nights out, the area is fantastic as you have so options on your doorstep.
How did you go about securing your first job opportunity?
I pretty much sent my CV to anybody and everybody straight away. I received an offer as a pilot assistant through Woodgate Aviation based at the Isle of Man. Flying an air ambulance was a great opportunity and I loved every minute of it - no day was the same! Although I loved working there, I really wanted to realise my main goal of becoming an airline pilot.
I had applied for a job with Ryanair soon after I had finished at FTA Global but I didn't hear back from them for a while. It was in July 2018 that I got offered an assessment. I was very well prepared thanks to my airline preparation with FTA and thought the day went well. Within five working days, I received the email to say I was successful and was over the moon.
I started my type rating with Ryanair in October 2018 and passed on New Year's Day.You could say it was a great start to this year!
My first proper flight happened at the start of the year and it was a surreal feeling! I remember being very nervous and it took me around 2 hours to actually look out the window and enjoy what was going on as I was so focused on doing everything right. It was then when I realised I had finally achieved my ultimate dream and all the hard work was worth it.
I will move to the Manchester base soon which will be great for me as it is like coming back home (all my family and friends live here). I am so happy I get to live my dream.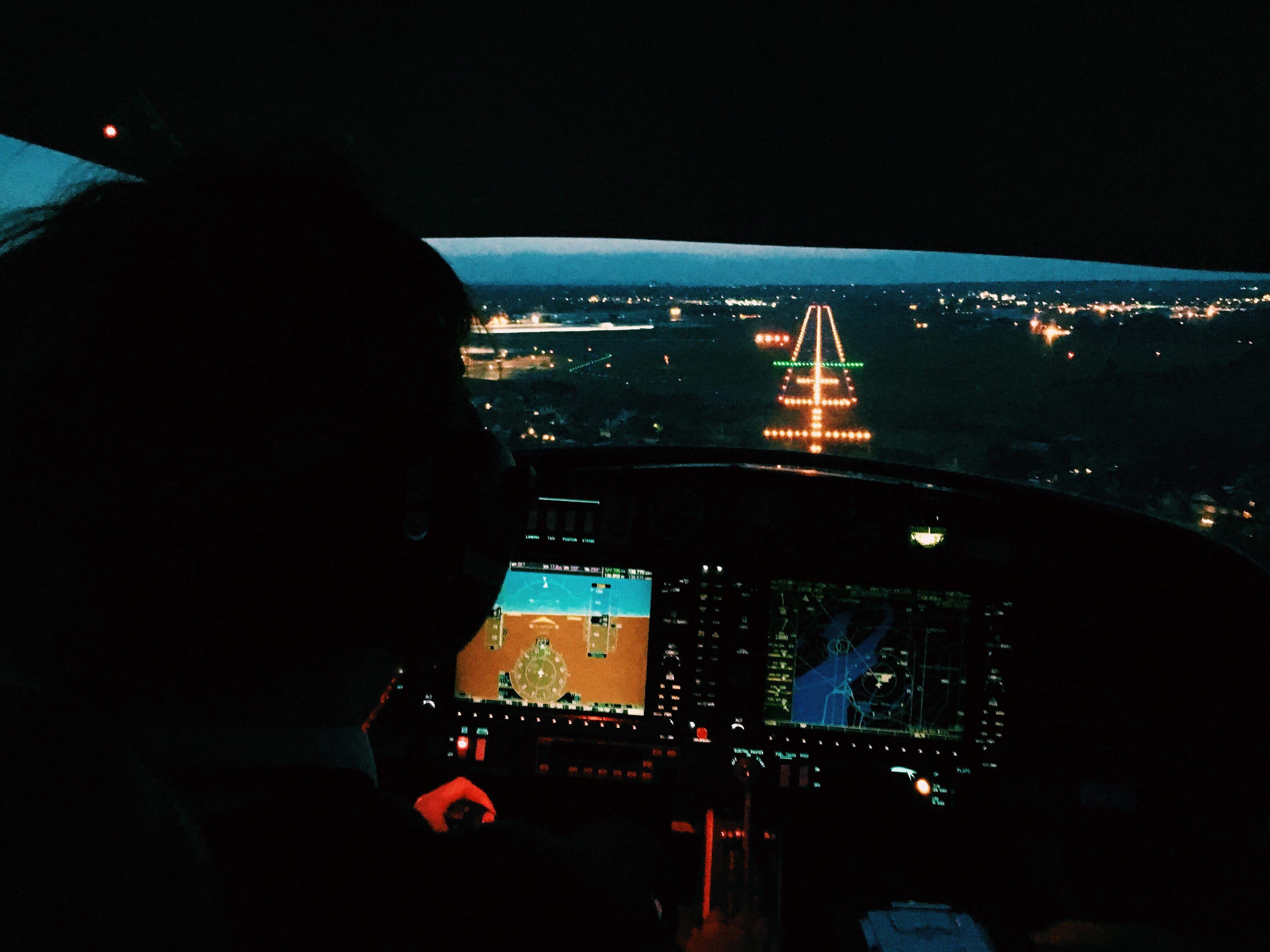 What are your plans for the future?
I am very happy where I am at the moment and excited to see where the future holds. Eventually, I would like to go on to work for a charter airline and see myself progress.
Do you have any advice for those considering training to be a pilot?
First of all to make sure you have financial funds and know 100% this is something you want to do. Make sure you do your research and contact as many flight schools as you can. Information is key so they more you receive, the better potential to be in. In addition, don't be afraid to contact the airlines and ask questions as well as post on social media. People are always there to offer advice so don't be afraid to ask.