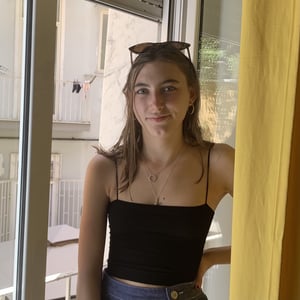 Starting a new job can be daunting at the best of times. How about start a new job, in a new industry, during a global pandemic?
This is exactly what our new intern Lottie did last year. after her work placement in Sydney Australia was cancelled (due to Covid-19 travel restrictions).
Lottie was originally destined for Sydney Australia, but when her university plans couldn't go ahead in 2020 she explored her options and applied for an internship with FTA.
"I was suppose to be attending UNSW in Australia this year, to study abroad, but in the summer due to the global pandemic, my university cancelled all exchanges with universities unwilling to provide online learning in semester one. I still really wanted to use this year to gain some experience which would be valuable to me after I finished my degree, so I started looking for internships.
Discovering FTA Global
I actually discovered FTA through Linkedin Despite living in Brighton, I had never heard of the company before. I asked around to see if anyone knew of any opportunities which would be of interest to me, and I was directed to FTA. The process was really seamless and easy. There were only a couple of weeks between me contacting my now-manager, Alex, and actually beginning the job. I sent over a cover letter and CV detailing my work experience and why I would like to work for FTA, and shortly after began.
I actually knew very little about aviation before I started here- my main interest was in marketing. I've learned a lot on the job, though, and I've found it quite interesting learning more about why a lot of women, like myself, completely disregard the sector as one offering career opportunities for them.
A typical day
I've found marketing as a sector to be really diverse, and I think my job is even more so because the marketing department at FTA is quite small: I've been able to get involved with a variety of different areas, including social media, website design and article writing, to name a few. From day-to-day, I interview students, proof-read content, create content for the website and social media, condense information for internal communications and correspond with external companies to gather quotes or useful information. As I said, though, there's a lot of diversity and especially when I'm in the office I'll often be carrying out tasks I've not had the chance to do before. Within the team, we all have our own projects we get on with but we do work together on different tasks and areas as well.
Rewards of the job
As an English student, I quite enjoy writing and proof-reading content. I think my strengths lie in these areas and now I've learned more about the industry and company, I'm quite confident doing these tasks. Having said that, I have really enjoyed interviewing different students about their motivations and experience at FTA. I've found it really interesting because everyone's inspirations are quite different. I think that's probably been the most rewarding part: everyone is really passionate about what they're doing which is great to see and be a part of.
The trials of working through a global pandemic
I've really enjoyed working at FTA despite the pandemic. In the autumn, while Sussex was still in tier 2, I was able to go into the office a considerable amount so I still got to know the team and the company really well. I'm so glad I could do that because I know a lot of placement students who haven't, and won't, go into the office. Many placement providers decided in advance that their internships would be online for 2020/21, regardless of changes to the situation. Having said that, I have worked from home part-time since the beginning of my placement, so having to do this full-time during severe lockdowns wasn't too daunting to me. I'm often able to get on with my work just as well at home and it's easy to get in touch with everyone throughout the day, so communication is never a problem. I've also found the team to be supportive in light of what's going on, so I've still been able to enjoy and learn a lot from my placement.
Advice for aspiring cadet pilots
Since starting my placement I've realised not to let other people's opinions and outdated stereotypes influence your decision to train! I have learned that pilot training is a lot more accessible than I first thought and nobody should be put-off if they think it's a career they'd really love.
A common theme I've encountered through interviewing students is how much work the ATPL Theory is. I'd advise brushing up on your Maths, English and Physics before you start training, rather than during, to prevent yourself from feeling overwhelmed in the face of all the new information.
Plans for the future
In September I will return to university to complete my undergraduate degree. After this I have no concrete plans. I'd definitely like to go travelling for a while and would consider doing a masters, but I haven't organised anything yet. In terms of my career, I'm also staying pretty open-minded. As I said, I've really enjoyed being a marketing assistant, but I would also consider exploring other sectors.