A big question that is always on a lot of people's minds when thinking about commencing their Pilot training is 'What is the likelihood of getting a job at the end of the process?' With things like financing to take into consideration, taking the big step to follow your dream can be quite a daunting prospect without concrete guarantees. Fear not however; there are plenty of opportunities awaiting you!
With the likes of Boeing and Airbus predicting a huge increase in demand for Pilots, the opportunities for low hour Pilots are only going to become more expansive. With our recent alliance with companies such as Virtual Aviation and Kura Aviation, we are constantly looking at mitigating the risks associated with training and also bridging the gap between training and gaining that all important position as a 'First Officer'.
We have compiled a small sample of the current opportunities that are available for Low Hour Pilots and it is worth mentioning that there are a lot more positions available, not just within the Airline industry (Information accurate at time of publishing):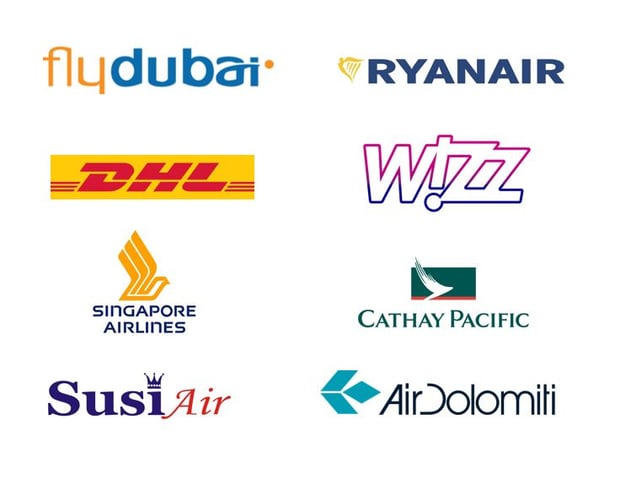 ---
flydubai - B737NG type qualification programme
Age: Minimum 20 years / Maximum 29 years
Must have flown 15 hours in an SE or ME aircraft in the last 12 months
Education: Minimum 12 years of successful education; aviation related degree will be preferred
ICAO Level 4 English or higher
Valid 1st Class Medical
CPL/ME-IR with 220 total flying hours + frozen ATPL/ ATP Written exam and MCC Course.
Has not already gone through this B737NG program
Read more about this scheme here
---
ryanair - b737NG Type qualification programme
Valid EASA Frozen Airline Transport Pilot License (ATPL)
Valid multi-engine instrument rating
Certificate of satisfactory completion of multi-crew co-operation (MCC)
Flight crew license (theoretical ATPL with valid EASA CPL)
Valid EASA -FCL 3 Class 1 Medical
Technical knowledge and good level of English (Minimum required proficiency is Level 4)
Have the right to work freely within the European Union– applicants must be in possession of a EUROPEAN PASSPORT to proceed in the selection process, please note Nation ID cards cannot be accepted
FLIGHT SCHOOL REPORT signed by your Flight School's HOT (Head of Training). This applies to both Integrated and Modular students. This MUST contain ALL ATPL results (detailing any repeats), CPL & MEIR series passes, and information relating to your performance throughout training
Read more about this scheme here
---
dhl - first officer a300-600 / b757
Valid EASA Part-FCL ATPL (A) or
Valid EASA Part-FCL CPL (A), ATPL Theory Credit, incl. HPL
Valid MEP / IR Rating
MCC - Certificate
Valid EASA Part-MED Class 1 Medical
EU - Citizen and / or
Unrestricted and unlimited working permit for Germany with valid passport without restriction
Valid Driver's License
At least "Fachhochschulreife" (or European equivalent High School degree)
Read more about this scheme here
---
wizz air - cadet pilots
Minimum 300 hours aircraft flying time

Minimum EASA/JAR FCL1 CPL with ATPL theory knowledge completed

Last flight within preceding 6 months (SEP or MEP)

Valid and current ME-IR

A valid MCC certificate and course program

A valid JOC certificate and course program

Minimum ICAO level 4 English Proficiency
Read more about this scheme here
---
singapore airlines - second officer
Hold a CPL or Frozen ATPL recognized by CAAS
Minimum GCE 'A' Level, Polytechnic Diploma or Degree. In addition, you must demonstrate proficiency in English, Mathematics and Science, preferably Physics (with at least credits in GCE 'O' levels or its equivalent)
Demonstrate the ability to speak and understand English with ICAO English Level 6
Myopia of not more than 600 degrees and astigmatism of not more than 200 degrees per eye
Must possess valid certificate of Medical Assessment (recognized or can be validated by CAAS)
Read more about this scheme here
---
cathay pacific - second officer
Advanced Entry – a 31-week programme for global applicants who possess an ICAO CPL and have in excess of 250 hours flight time in specified categories
Read more about this scheme here
---
susi air - first officer
Hold minimum 250 hours on aircraft and preferably above 750 hours. (simulator time not included).
Comprehensive CV. Specify hours flown in the last 6 months and last 12 months.
at least ICAO CPL Single Engine Land and IR (current). FAA mother license is preferable.
Copy of latest examiner's report/ proficiency check form/ flight review/ flight test, exhibiting the Single Engine and IR rating as per license.
First Class medical (current), no restriction except for corrective glasses.
License verification letter with current information from authority
Free of accident-incident verification report from authority.
Copy of logbook in the last three months with verification stamp or signature from chief pilot or flight instructor.
Candidates must be free from any form of color blindness and passed the Ishihara Color Test - Indonesian authority only accept the Ishihara Color Blind Test.
Minimum of level 5 ICAO English proficiency test.
Valid passport minimum 24 months left
Read more about this scheme here
---
Air dolomiti - direct entry first officer
Valid EASA ATPL (A) or CPL (A)/IR + ATPL frozen license
Valid Multi Engine/IR (A) rating;
Multi Crew Coordination (MCC) course;
ICAO Level 4 English language proficiency or higher;
Current Class 1 Medical Certificate.
Read more about this scheme here