A few months ago, we welcomed a new member to our Student Services team, George. We spoke with him to discuss his job role and give us an insight into student welfare and support.
Training to be a pilot requires hard work and commitment and it is important for you to be able to focus on your studies.
As a student at FTA you also have access to our Marketing and Student Services Team who assist with any of the following:
Travel arrangements

Registration with the authorities

Medical arrangements

Social programmes

Mentoring

Sourcing accommodation
Tell us about yourself:
I first got an insight into this industry when I attended Bournemouth University where I graduated with a Media Production degree. This led to myself working for a Language Education Agency. The job role included a lot of what I do at FTA but on a smaller scale. This included answering queries, doing host family visits, checking on accommodation and ensuring that students are happy and comfortable. In addition, I also worked in the marketing department where I assisted with social media and expanding the website. The job truly prepared me for this role and I was fully confident about entering a larger business organisation.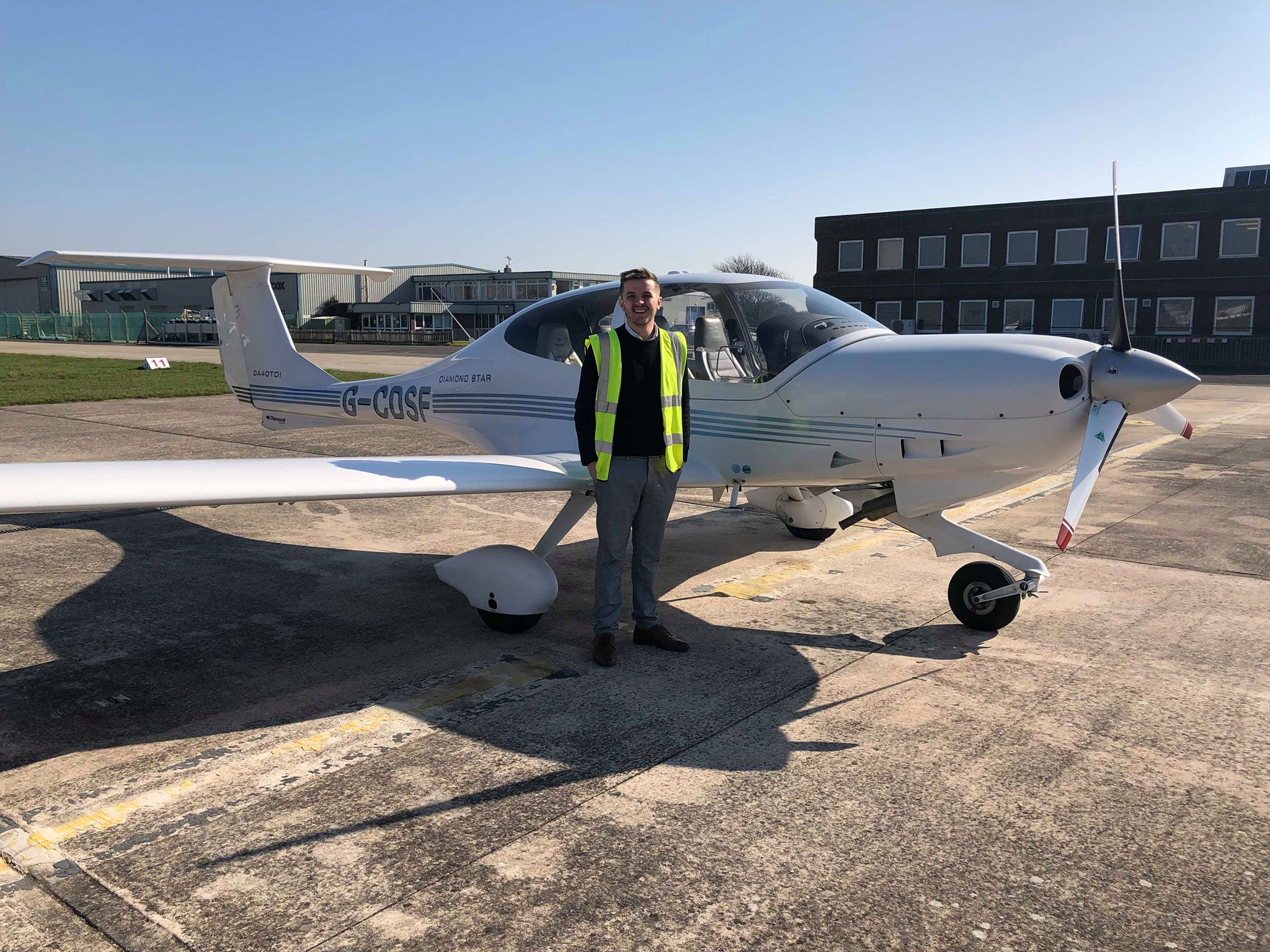 What made you apply for the role of Student Services at FTA?
I was in the process of moving to Brighton so I was looking for another challenge. When I saw the job advert, it immediately appealed to me and seemed like something that was really fitting to me. With my experience and dedication for improvement, I knew I had to apply. My history with aviation was also a massive factor into applying.
Many members of my family either have or do work at Heathrow Airport. My grandfather was an engineer in the RAF and he worked at the Airport for 45 years. He always wanted me to be a pilot but that didn't work out for me!
After my interview and a few weeks later, I received the exciting phone call for the job offer and I was thrilled.
What does your daily routine consist of?
My daily routine consists of mainly answering phone calls and emails for all sorts of different enquires. Also, contacting new students and maintaining a relationship with current students. Our students regularly visit myself which is great as I get to know them really well and make sure they are happy during their time here. Training to be a commercial pilot requires a lot of hard work and can be stressful at times which is why I am here to help out whenever.
Everyday is very different which makes my job exciting! There is no better feeling than helping our students out. At FTA, we are a very personal and friendly school where everyone gets on. It really is one big family.
What can students who join FTA expect from you when they first start?
From their first day, they can expect someone to talk to whatever their needs may be. In addition, if they ever have a question about something specific, I can find the answer for them. Starting any school is scary yet alone a commercial training school but from your first day, you meet everyone at FTA leave feeling incredibly happy. I am to provide the most comfortable transition for them.
What advice would you give to students when they start at FTA?
Take every opportunity, also realise there are a lot of people and resources offered to you. If you're stuck or struggling, there are plenty of people to help you. Enjoy the experience!
What is FTA like to work for?
From day one, I was welcomed into a really nice and friendly atmosphere. Both the students and staff are lovely. The views are pretty incredible too!
What is the local area like for students who are looking to study at FTA?
The airport is based at Shoreham which is a wonderful area. The town has all the shops you need as well as being a short walk to the beach. There is lots to do here! The restaurants are lovely. As well as Shoreham, you are next door to Brighton and Worthing which are both a short bus or train journey away. Both towns are very popular with a great nightlife and buzzing atmosphere. Student's will have plenty of options! In addition, students can take advantage of having a NUS card when studying with us that entitles them to lots of great discounts and special offers!
Where do students live when they study at FTA?
In regards to accommodation, we have a variety of options to meet our students needs. Our most popular option is staying with a host family in the local area. We have a database full of wonderful host families who I have met. Before we add them to our database, we ensure house visits and checks in all areas have been made. The process if that students will get in touch with me and discuss what requirements they have. I will then report back with a list of options suitable for them which results to a visit being made. In addition to host families, we have students who prefer to live separately in their own apartment. We have local links to estates agents in the area who help supply us with this.
If students looking to start wanted to contact you, how would they do that?
My email is: g.jarvis@fta-global.com or student.welfare@fta-global.com
Or they can call me on: 01273 456033