We sat down with FTA trainee pilot Nathan after he'd just finished his ATPL exams and discussed his journey to becoming a pilot.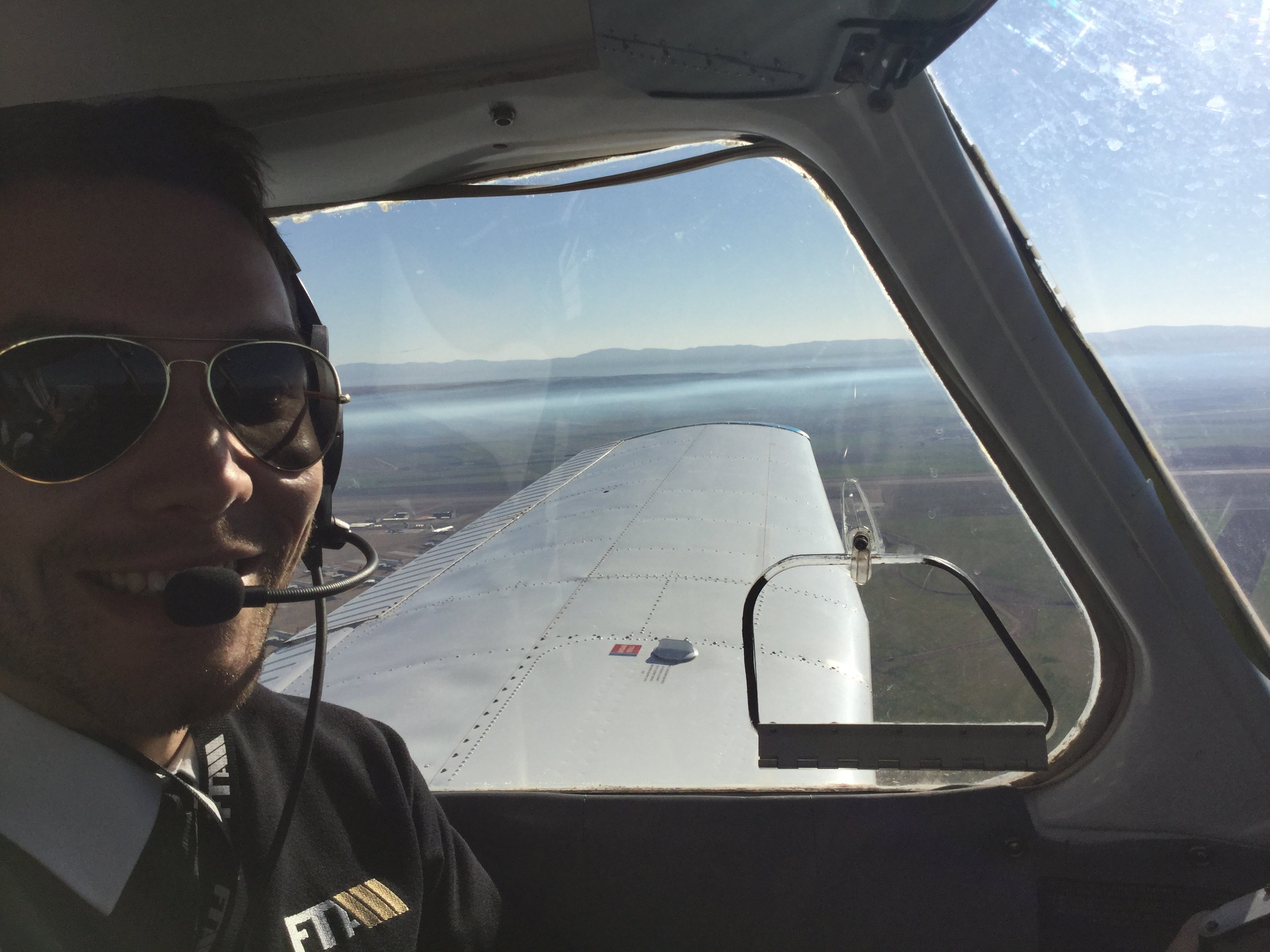 When did you decide you wanted to be a pilot?
It started at about 5 years old - the cliché story. I was surrounded and inspired by aviation through games, air shows and catching planes to go on holiday. I knew from an early age this is what I wanted to do and it has always been a dream of mine. To actually live out my dream of being a pilot is a surreal feeling.
What was it the made you decide to finally start your training?
After completing a Science course in Higher Education, my plan was to join the RAF. However, I had a change of heart when looking further into it. I then decided that the time was right to look into commercial flight training schools. I did my research and discovered FTA online. I booked myself for a tour and was really impressed with everything from the instructors to the aircraft.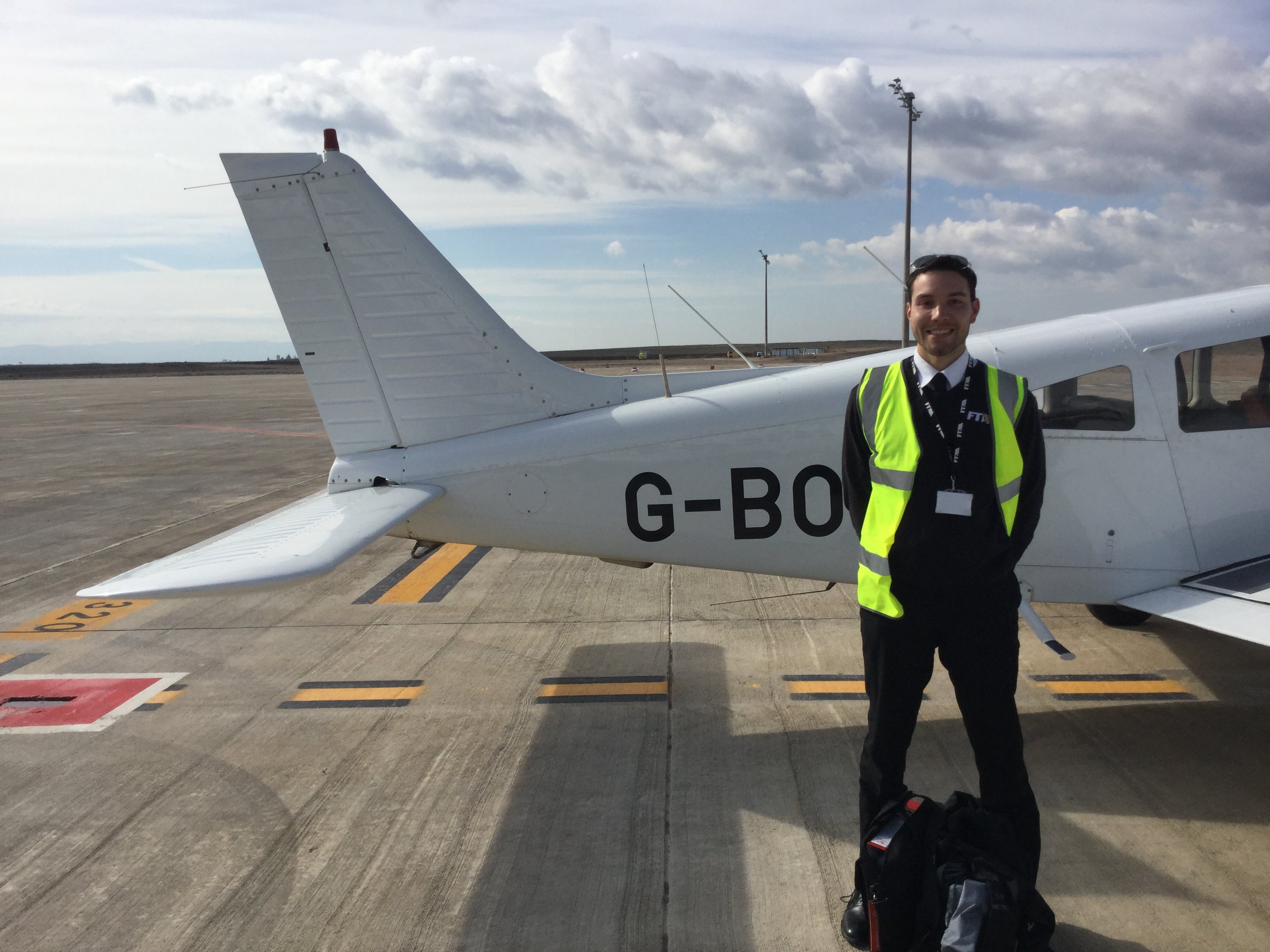 Why did you choose FTA for your pilot training?
The family feel. FTA is very personal and has a great sense of community. I recommend visiting the school for a tour as it is a great opportunity to see everything and get a feel for the place.
You've just finished your ATPLs, how did they go?
They went well! A decent set of results and I managed to pass them all!
How was the whole ATPL ground school (residential study) experience?
Definitely positive. It's an intense process and there's no getting around that. I think the thing that makes it so hard is the volume of what you do and not necessarily the technicality; it's vast. I found that the only way I could really do it was to knuckle down and live, sleep, eat and breathe everything ATPL. It'd been a little while since being in education, so it took around a week to get properly focused again, but after that the rhythm of studying was back. I found myself spending a good chunk of time at home studying on top of the lessons in class during the day.
What advice would you give to students who are just about to start their ATPL theory?
Brushing up on your maths helps to take the edge off the ATPLs. Padpilot have a free book to help get you started, but I just went over some old A Level books to cover trigonometry and algebra. I also used a handy mental maths app called Maths Tricks Free. Also be prepared for month of little social life outside of the classroom. That being said, don't forget to give yourself some down-time once in a while as we're only human!
What do you like to do when you're not studying?
Can't even remember now! I'm really into electronic music, I enjoy making music with synthesizers and going to events with people who have the same interests. Also there's cycling as well, going out and getting into the stick is a very nice way to get away from everything for a bit. Hopefully I can get back into it all more often now that I have the spare time again.
What is it like living here?
For studying it's been good. There aren't massive distractions around which has made life easier during my ATPL exams. I lived in a house with another tenant and live-out landlords who came home every so often which wasn't a problem at all. Shoreham itself has a few nice places for coffee, Brighton is only a short trip away and the beach is on your doorstep.
What are your plans for when you finish your flight training?
If things go to plan I hope to start with an airline for a few years before moving into corporate aviation, but time will tell.
Do you have any advice for those considering training to be a pilot?
There are some really good YouTube channels that can help you to understand what it's like to become a pilot: Captain Joe, Dutch Pilot Girl and Mentour Pilot spring to mind. Captain Joe did two really good videos called 'TOP 10 reasons to become a PILOT!!!' and '10 reasons NOT to become a PILOT' which helps to give a good flavour of life as a pilot in modern commercial aviation. You also have PPRuNe (Professional Pilots Rumour Network). It's a forum so take what's said there with a pinch of salt.
Try and get yourself on a trial flight at your local airport; you don't want to spend all of this money on training to realise that flying isn't for you. BALPA have a page giving advice called 'Becoming a pilot' well worth checking out. A lot of schools make a big deal out of integrated programmes, but know that the modular route exists too.
What aspects of a flight school would you tell others to look out for who are currently looking?
It's all down to the individual. I was longing for a sense of community and that tight-knit feeling which is what FTA gave me. When I went to the other schools it didn't quite feel like that. I'm sure there's better advice online for what you should be looking for than I can give. One thing to look for is what happens to cadets between finishing their training and employment. I've heard horror stories about another school in that respect so do your research!
Only 6% of pilots are female – what are your thoughts on this?
I've not done the research but I think there are deep cultural stigmas attached to being a pilot. We definitely need more women pilots as they bring so much men simply can't. Perhaps planting the seed for girls at a young age would help to balance things in the future. Let's hope that the 50/50 split happens sooner rather than later.
Since his interview, Nathan has passed all of his ATPL Theory exams and has started his flight training with us here at FTA.