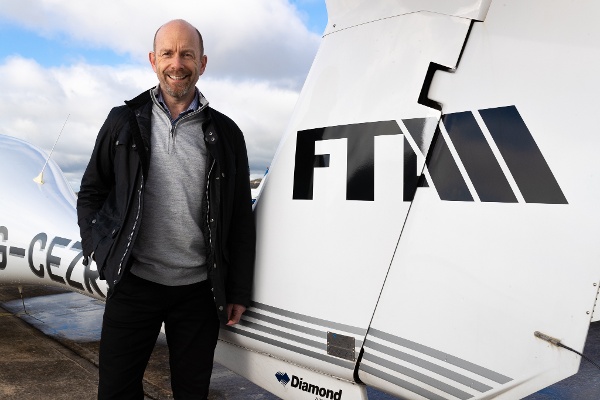 We have been delivering world-class commercial pilot training for 15 years. In that time we have gone from strength to strength, continually investing in our fleet, staff and premises, with plans for significant growth in the next five years.
Despite the unquestionable disruption that the Coronavirus is having on countries around the world, we remain operational and now provide theoretical instruction online, via remote teaching through virtual classrooms.
The exciting plans for expansion and improvement coincide with the recent start of our new Managing Director, Sean Jacob. Sean joined the business in March 2020 as both MD and co-owner.
With Sean's arrival as Managing Director, Tony Realff takes a step back and remains as Executive Chairman.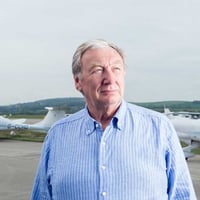 Tony explains: "There comes a point where it is time to take a step back from everyday operations. I have worked in aviation for well over 50 years and FTA Global is the third highly successful business that I have built in that time.
Sean brings with him more than 25 years of commercial leadership experience from a list of significant global companies, including O2, The World Bank and Unilever. Sean also has a strong hands-on track record growing smaller companies which will be key for FTA Global. The people that make FTA Global successful are very important to me and I was keen to find the right person to take the company into its next chapter. I am delighted to have chosen such an ideal candidate in Sean, who has already been welcomed by the staff across all business areas."

Sean is no stranger to the world of commercial flight instruction with a recent, interim, role as Vice President, Operations for a global aviation company. Whilst in this role he was responsible for several significant international change programmes.
Sean explains what he has planned for the school over the next five years: "I left school to join the Royal Air Force, gaining a commission and starting my flying training before I was 21, so I completely understand the ambitions, the expectations and the dreams of all of the students at this school. FTA-Global has already set out its stall in the world of commercial pilot training, with a reputation that has students queuing to join both its integrated and modular programmes. My goal over the next five years is to develop FTA-Global from great to exceptional – ensuring that we continue to invest in an innovative approach to flying training, whilst maintaining the friendly and professional atmosphere that both former graduates and current students continue to identify as one of the main differentiators between us and other commercial flying schools."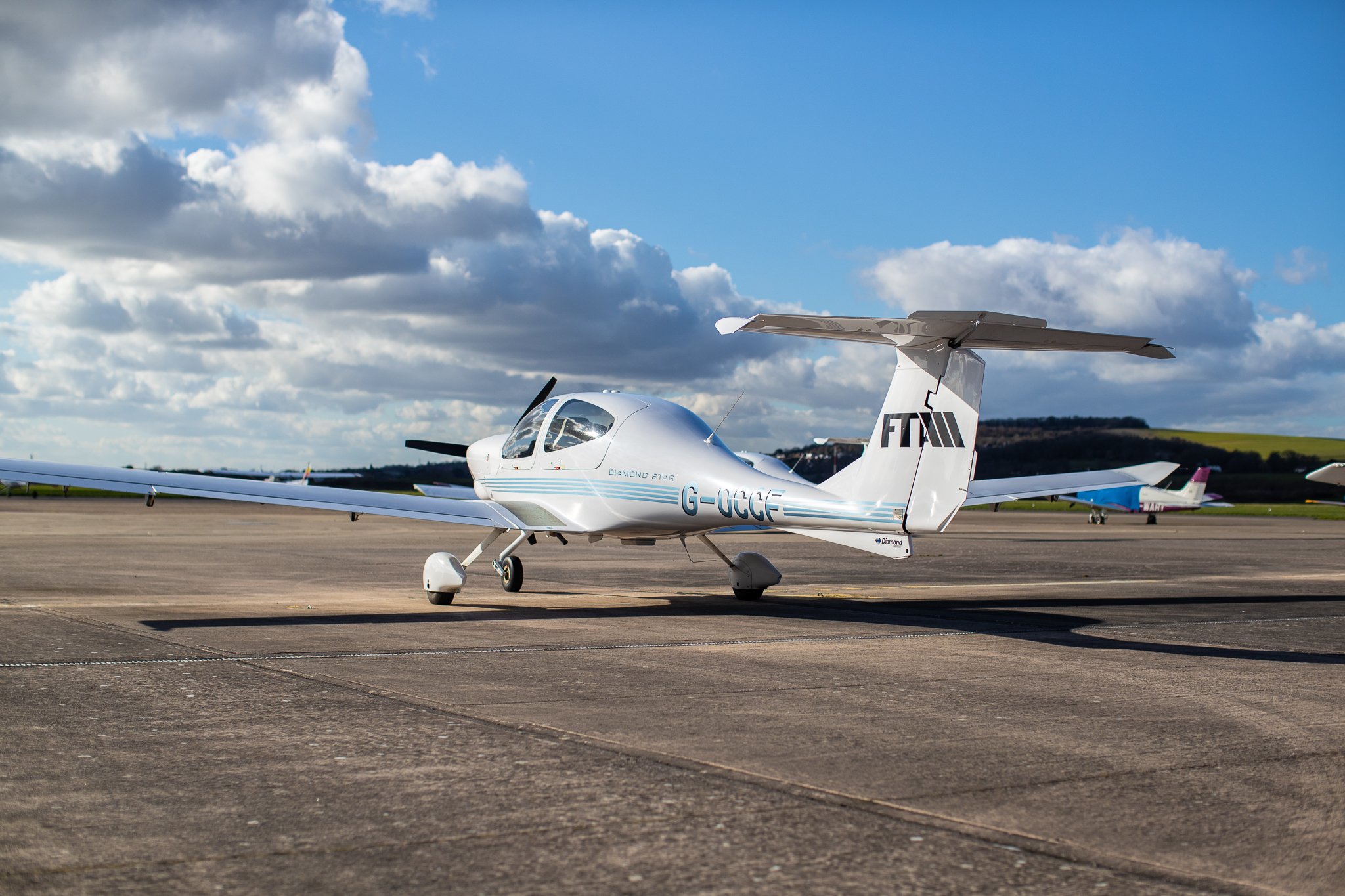 The improvements and plans are underpinned by several fundamental characteristics the school already benefits from:
FTA-Global maintains its investment in its fleet of modern training aircraft and flight simulators. A continued upgrade programme is in place to ensure a student "flies the best –with the best".
An increase in training capacity through the doubling of ground school facilities, the addition of a second IFR flight simulator to meet the growing demand and a development programme to increase the fleet this year with both twin and single engine aircraft.
On-site engineering - The school has kept aircraft maintenance on site, and works closely with its sister company, Apollo Aviation, in the Maintenance, Repair and Overhaul (MRO) of its fleet. This dedicated response minimises downtime and disruption to FTA-Global's flight schedule to meet operational demand.
An idyllic location for trainee pilots - The Company prides itself on having the best aircraft and the best instructors based in the best location. Brighton City Airport (BCA) has been a general aviation and training airport since it opened in 1910 and today it is no different. In a climate where other general aviation airports are closing or changing status, BCA (or Shoreham as it was formally known) continues to serve the local community of general aviation pilots, clubs and flight training schools. The airport enjoys continued investment in full Air Traffic Control and Approach facilities.
Exceptional levels of student satisfaction and a high brand reputation – students are referred to the school by fellow cadets and by graduate pilots already working within the industry. FTA-Global continues to ensure that the number of students it enrols on to both its modular and integrated programmes never exceeds the capacity within the school. The additional investment and measures that Sean plans to introduce over the next five years will mean that the school will be able to optimise its resources and continue to grow exponentially.
Sean adds. "We are increasing investment in our staff, equipment and facilities to ensure we maintain our high teaching standards, maintain our enviable student satisfaction and continue to operate and upgrade our modern fleet of training aircraft and simulators. We want FTA Global to continue as the professional flying school of choice and we encourage students to research and visit any and all of the other commercial flight schools available to them, as we know that at FTA-Global they will be rewarded with a flight school experience like no other".
The staff within our school are keen to maintain the friendly, approachable atmosphere where students are treated equally and individually.
We have a very high demand for both our "Integrated Flight Deck" and customised "Modular" programmes.
With increased capacity now planned from autumn 2020, there are some additional spaces available. Please talk to our Admissions Team about your particular training needs. Call us +44 1273 455177 or visit www.fta-global.com