Earlier this year we introduced a ground school experience like no other – nine months of blended, instructor-led tuition underpinned with computer-based training and e-learning material.
This ground-breaking change to how ATPL theory is delivered has not been thwarted by the disruption of the Covid-19 crisis.
Head of Training, Phil Jones, explains: "The government directive for households to self-isolate and only venture out in essential circumstances (aside from a single sporting activity per day), meant that the school had to make quick and efficient changes to how it delivered its training.
We felt it was really important for everyone to keep to routine where possible. To close ground school instruction for any length of time was not an acceptable option.
We set up the necessary technology so that instructors could deliver classes from a single location and students attend remotely from the comfort and safety of their own home".
We use Padpilot's e-learning resource to deliver the ATPL theory, this has many benefits including accessibility and portability. The student can continue to access the content they need from anywhere, from their iPad.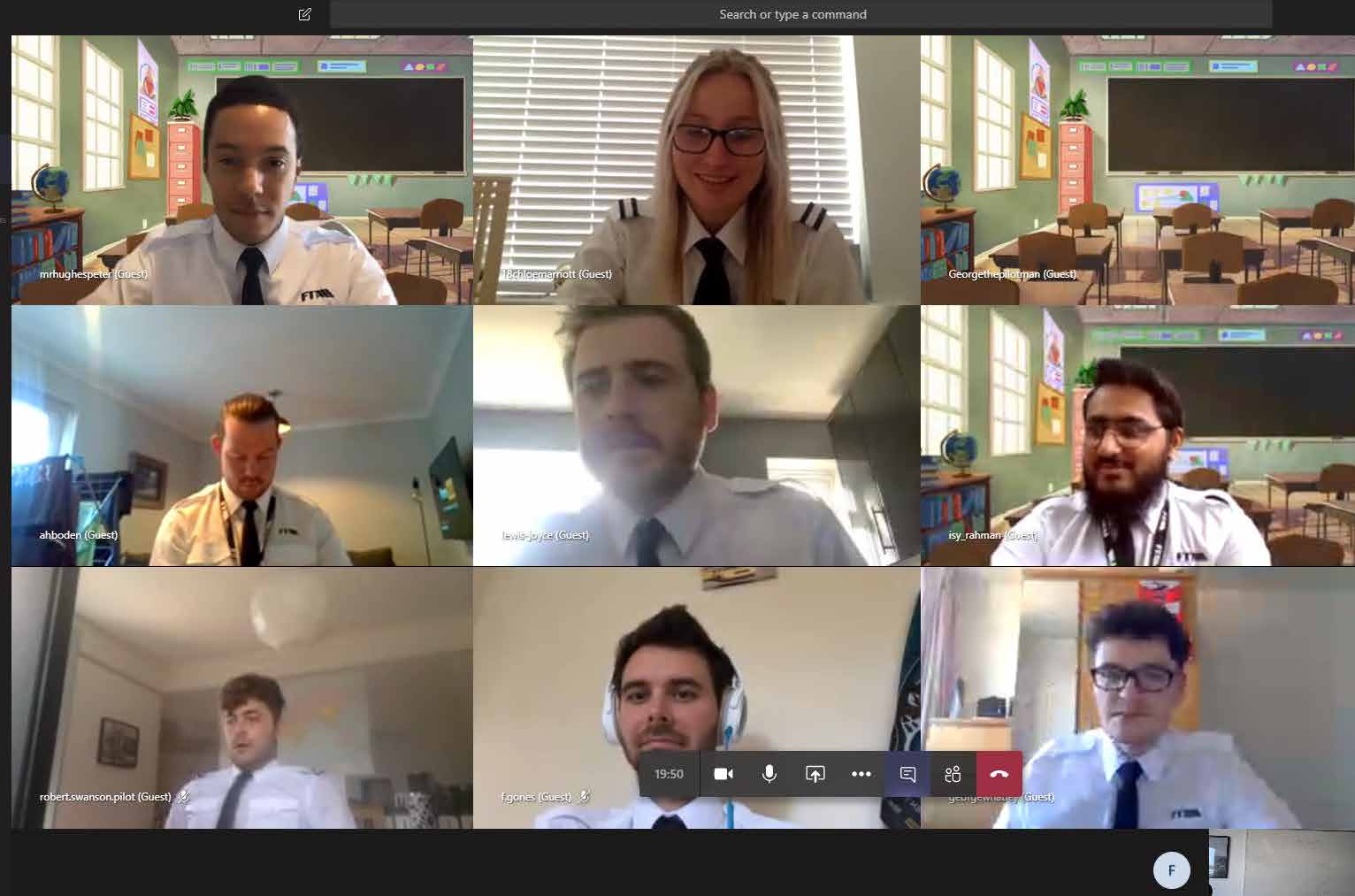 We have also ensured that students on the flight-line also benefit from continued support. Instructors have continued to share lessons and content to help the students use this time to refine any areas of learning, and prepare for the next stage of their training.
Newly appointed Managing Director, Sean Jacob, explains why he is pleased with what has been quickly put in place: "I am extremely happy to see theoretical instruction continue in this way. The team have worked furiously to ensure that the all students, including those on the flight line, have access to useful content and are kept informed whilst the school doors are closed. Together with our partner organisations, Jet Masterclass and AirlinePrep, we have identified and assigned projects and activities to enable students to make the very most of their time right now. We are already looking at how we can resume operations as normal and we continue to follow both government and agency guidelines. Right now, we are fully united in ensuring that when we can reopen, under any guise, we are as prepared, efficient and effective as possible".
Head of Training, Phil Jones adds: "It is always frustrating when you can't fly, especially when we've seen such ideal flying conditions over recent weeks. Our current priority is keeping the staff and students busy and focused, whilst we await the all clear to get back into the skies again".
Everyone at FTA Global has worked together to pull out all the stops to support the students through this time and we are pleased to report on the positive feedback from our students:
"FTA have really held their own during these unsettling times and have kept the ball rolling despite it being a monumental task which is a great achievement.
It's been nice pushing forward and being able carrying on with these studies online instead of putting a pause on everything. It's really helped me get through and kept my head up during this pandemic." - Lewis
"I am of course finding the situation quite tough and testing in everyday life as well as the ATPLs right now. That being said, the effort all staff have put into keeping students informed, happy and on track really has been second to none. I think above all, the ground school instructors along with Phil, Head of Training and James the Chief Flying Instructor, (who I am aware are heavily involved) have made such a negative situation into an educational and positive one. I am so grateful to be able to continue studying and learning the module, even if not in the … way we had all planned." - Chloe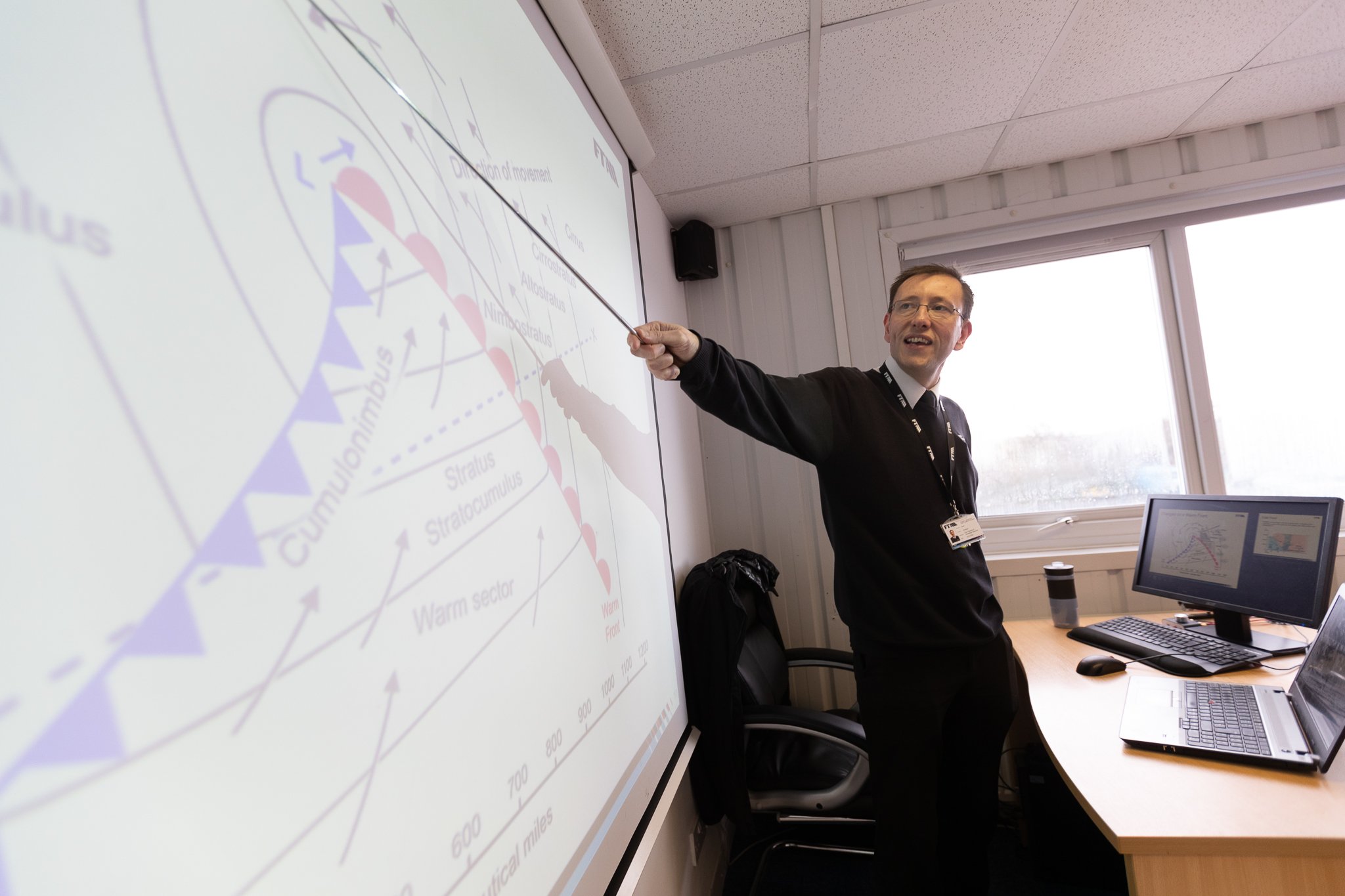 In addition to online lessons and staying engaged with students across all areas online, we have used this time to make significant enhancements to all our facilities. We have also acquired a second ALSIM DA42 simulator, giving further capacity to deliver advanced flight training and any necessary training refreshers as flying operations come back online.
Refurbishments to the aircraft and buildings were brought forward so when the doors to the flight school do reopen, the students will be welcomed back to a light, bright new flight school. ­­­­­­
The high level of improvements to the facilities would have taken significantly longer had we made them during normal operations. By using this down time effectively, we have reduced the need to disrupt any lessons or tuition in the short and medium term.
We have a high demand for our programmes throughout the rest of 2020 and into 2021. New start dates and programmes will be announced very soon, and those interested to hear what will be new for FTA Global in 2021 are urged to stay informed via our website - watch this space.