Here at FTA, we operate one of the largest and most modern fleets of training aircraft in the UK. One of our most asked question's is what aircraft do our cadets learn to fly in? Here we give a closer insight into our fleet...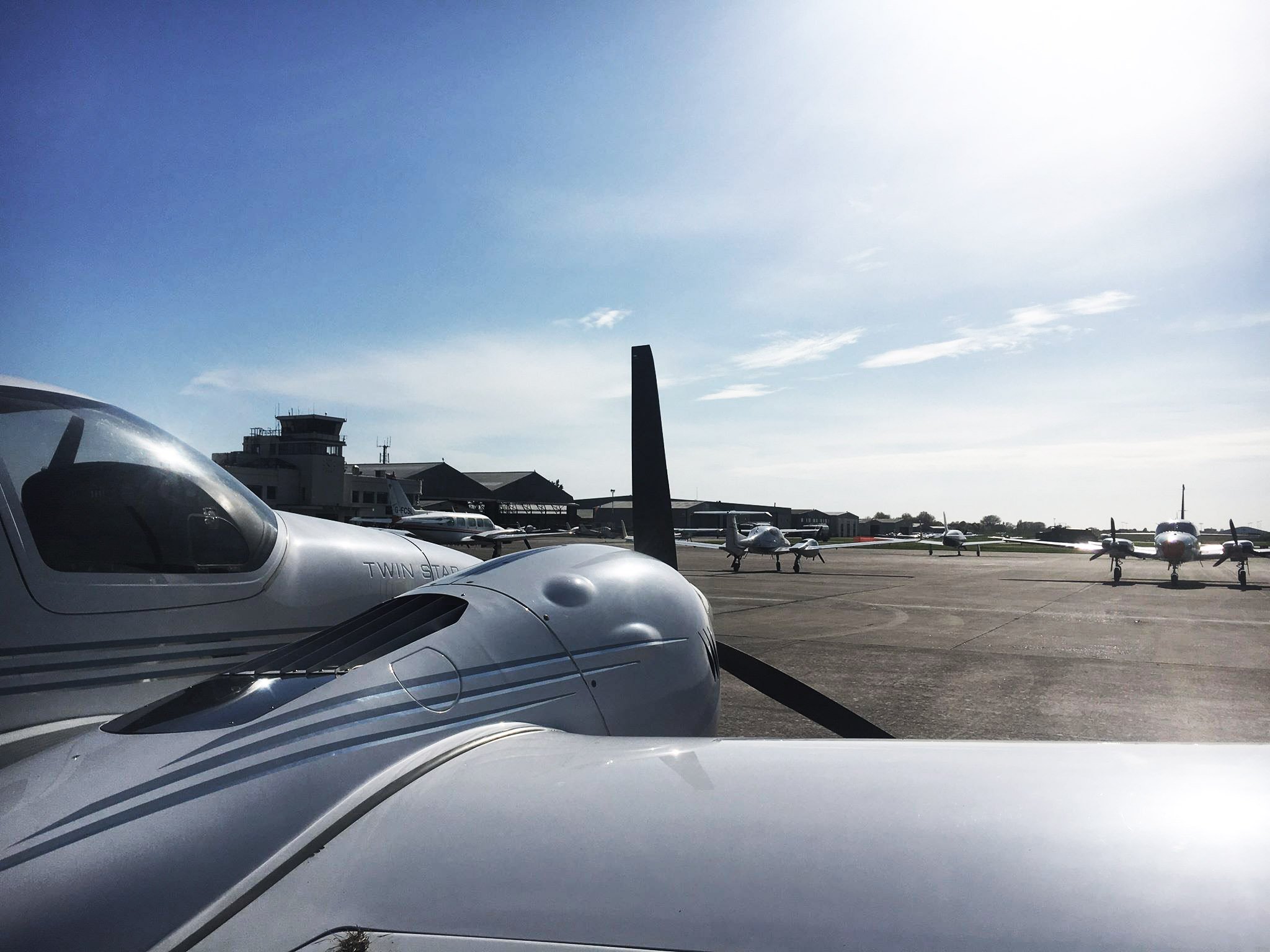 Our Diamond Fleet
Our cadets often tell us that one of the main factors in choosing FTA is the Diamond Fleet. FTA currently accounts for over 10% of all Diamond aircraft registered in the UK. Our fleet consists of both single-engine piston (SEP) and multi-engine piston (MEP) aircraft – all maintained in accordance with and exceeding stringent European EASA regulations. The aircraft have an exceptional safety record and allow our students to train on similar systems to those found in today's commercial airliners. FTA currently have 6 Diamond DA40's and 3 Diamond Twin Star DA42's.
Diamond Star DA40
Most of our Diamond DA40 aircraft are equipped with the Garmin G1000 Electronic Flight Instrument System (EFIS). This integrated unit offers trainee pilots the chance to learn on systems that closely resemble commercial airliner flight decks.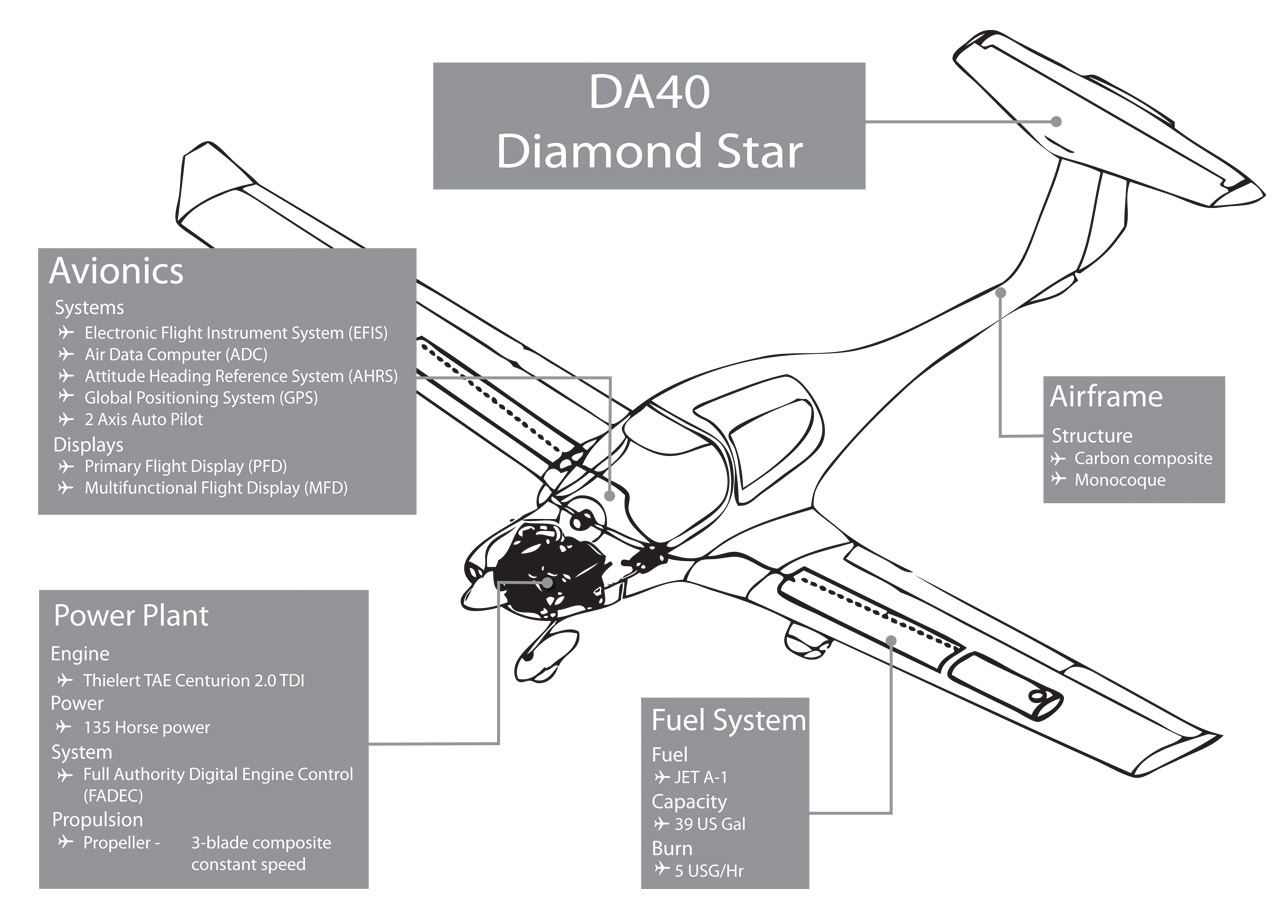 DA40 Diamond Star Technical Specifications
What the manufacturer says:
"The DA40 is designed and developed by pilots passionate about flying. Your first impression will be the sheer joy of taking to the air. Its quick take off into the air, the good response of the push-pull rod-activated controls, the panoramic visibility out of the large canopy".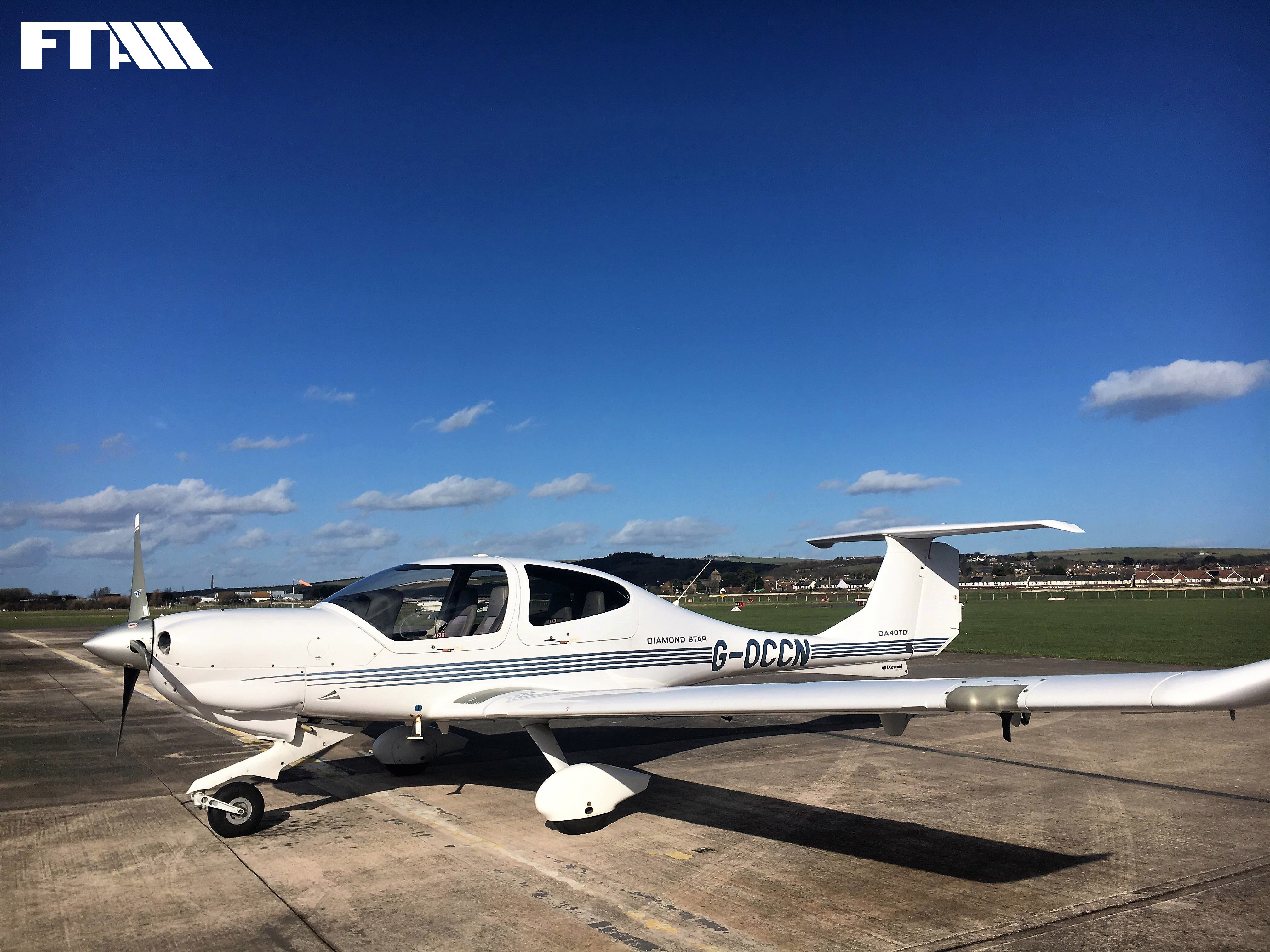 Diamond Twin Star DA42
The four-seat, twin-engine, propeller-driven Diamond Twin Star DA42 is one of the most advanced light aircraft in the world. Made of carbon-composite materials, the DA42 is strong and excellent for trainee commercial pilots.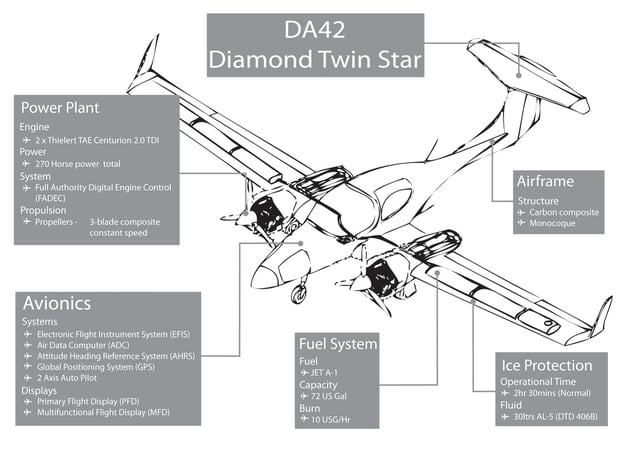 DA42 Diamond Twin Star Technical Specifications
What the manufacturer says:
"Elegant. Efficient. Superior power. Outstanding performance. Impressive long-range cruising capability. The DA42 combines generous refinement with Diamond Aircraft's characteristic quality and sophistication. This aircraft exceeds your expectations".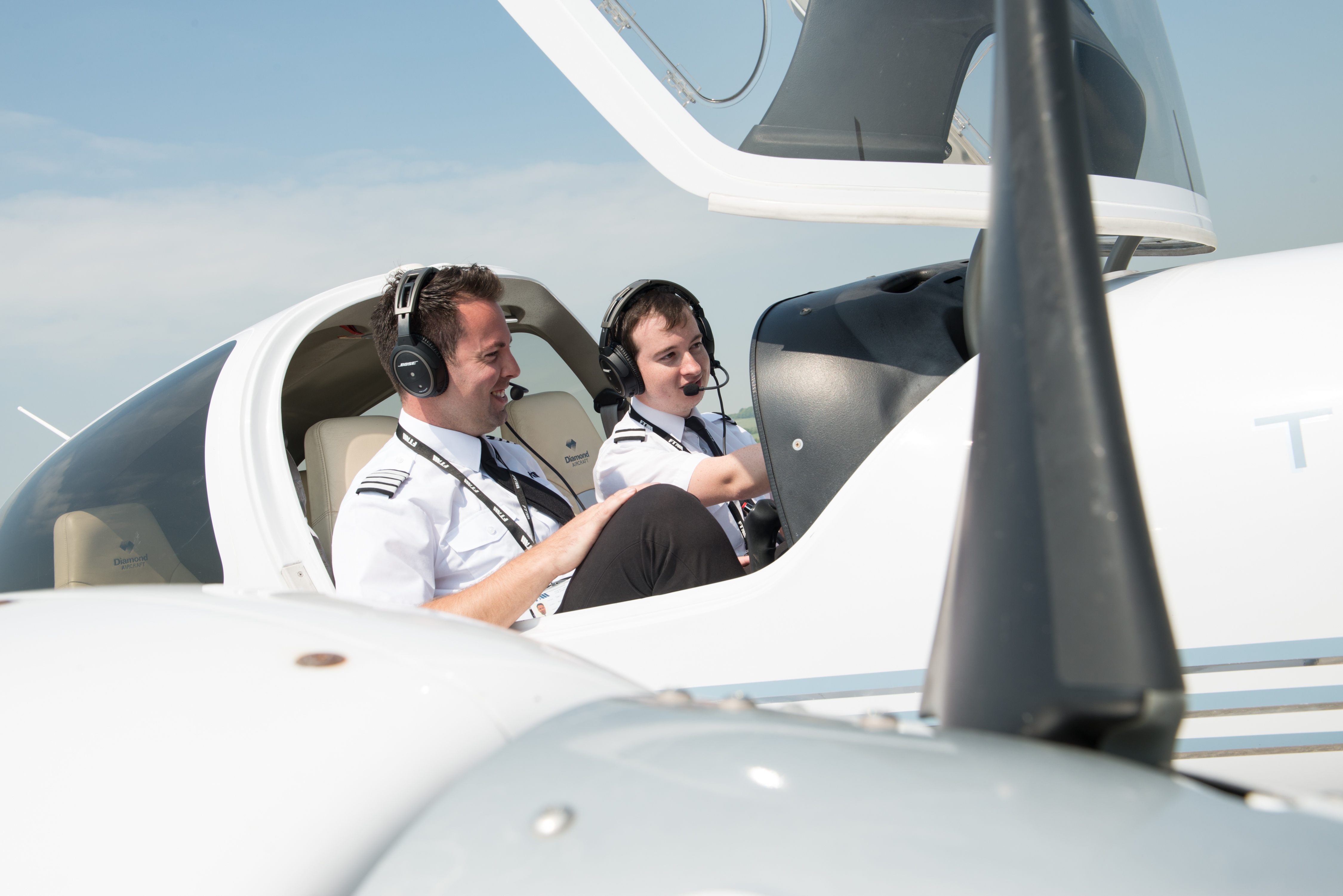 As seen in the technical specifications above, the diamond fleet are great for pilot training due to them containing the following systems:
Full Authority Digital Engine Control (FADEC) -

FADEC is a system consisting of a digital computer. This computer is called an electronic engine controller (EEC). The FADEC controls all aspects of the aircraft engine performance.
Global Navigation Satellite System (GNSS) -

GNSS refers to satellites providing signals from space that transmit positioning and timing data to GNSS receivers. This data that is collected is then used to determine the location of the aircraft.
Flight Management System (FMS) -

FMS is an onboard multi-purpose navigation, performance, and aircraft operations computer. The system is designed to provide virtual data within a flight from start to finish.
Air Data Computer (ADC)
Electronic Flight Instrument System (EFIS)

Anti-Ice System

Conventional Instrument Displays

Longitudinal and Lateral axis Autopilot with altitude preselect (AP)
Piper PA28
As well as our Diamond fleet, FTA provides cadets with the opportunity to gain experience in a more traditional training aircraft. As part of the Integrated Flight Deck Programme (Option A), students gain experience on the four-seat, single-engine Piper PA28 Warrior; a robust aircraft with a proven track record when it comes to flight training. We currently have 3 Piper PA28's.

What the manufacturer says:
"The four-place Piper Warrior has been a flight school favourite since its inception. Dependable and resilient with responsive handling, the Warrior is an ideal aircraft for the demands of student pilot training. Built on the same quality of its Cherokee ancestry, the Warrior comes equipped with a 160 hp Lycoming engine. The Warrior is an exceptional training platform to meet a multitude of flight school requirements".