Earlier this year we launched the perfect training package for those who have already started their flight training. If you have already completed your PPL, Night Rating and built sufficient hours, you can enrol with FTA and complete the entirety of your commercial flight training.
The combined course is perfect for those who have already embarked on their pilot training and want to complete the ATPL theory and multi-engine flight phases at a single location. It is also worth noting that we are one the only UK-based ATOs that has both EASA and CAA approvals. Sean Jacob, Managing Director, explains: "The Training Team at FTA worked hard to ensure that when the UK left the EU, we would continue to offer the best possible solution for commercial pilot training. Our students will have the opportunity to complete their training under both UK CAA and EASA approvals and secure the broadest range of opportunities upon completion."
FTA's pilots can choose to whether train toward an EASA, CAA or dual licence. Additional training is required for those who want a dual licence, but the outcome is optimised employability upon completion. A detailed explanation regarding CAA/EASA training for modular students can be found here.
Our advanced modular package means all your advanced training is booked at the same time, so you can be sure it runs continuously. It includes our recently enhanced ATPL theory course, which features blended-learning using Padpilot eBooks and computer-based training. 
You want to maximise your ability to secure high ATPL pass marks. Having been extended from six months to nine, our theoretical instruction is unique for the industry. Our students are attaining high exam results and we are confident that all students will get everything they need to excel in their training.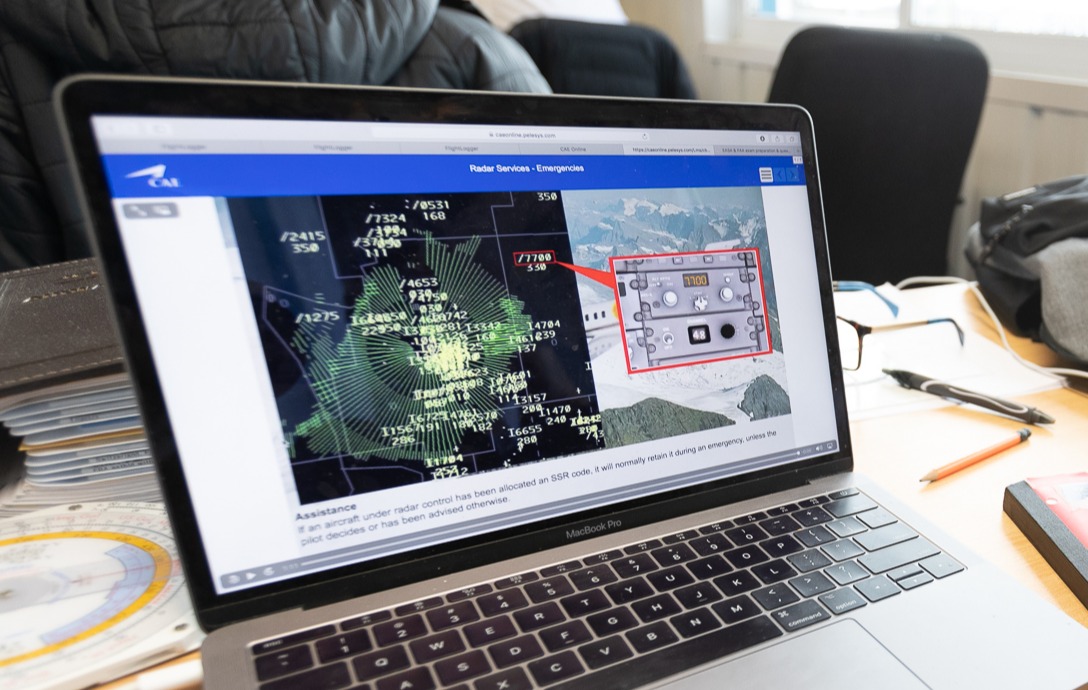 Ben is a student and explains how he found ATPL Theory at FTA Global: "I was one of the students that experienced the six-month approach to ATPL Theory as well as the new 9-month style of delivering the training. I completed my first two modules and exams in four months, but the third and final module I completed over three. The training is intense but when the instruction was delivered over the three months, it felt not more enjoyable (it is ATPL theory after all) but certainly more manageable. There was more time to consolidate using the CBT software at home, as well as revise and prepare for the exams. I was really pleased with my results and have finished ground school with 14 first time passes and an overall average of 91%."
This is a complete end-to-end solution for your advanced pilot training and includes a course popular with recruiting airlines - an Airline Pilot Standards (APS) Multi-Crew Cooperation Course. The complete course package features the following:
ATPL Theory Course and associated materials and exam fees

One year's subscription to 'JeppView'

Your first attempt at the Multi-Engine Instrument Rating (ME-IR) test

Your first attempt at the Multi-Engine Commercial Pilot's Licence (ME-CPL) flight test

Airline Pilot Standards Multi-Crew Cooperation Course – completed with our airline training experts, Jet Masterclass

Airline interview workshop and CV preparation training 

All flight and ground tuition as per the course syllabus for the Multi-Engine Piston Rating (MEP), ME-IR and ME-CPL

Airport fees as per the course syllabus for the MEP, ME-IR and ME-CPL

Uniform
More information about the course and how to enrol can be found here. You may also find the following student interview useful. Dan completed his ATPL Theory with FTA and is now completing his advanced flight training. Click here to read his full interview.