We had a very successful time attending Pilot Careers live. The event took place in the Sofitel Hotel at London Heathrow.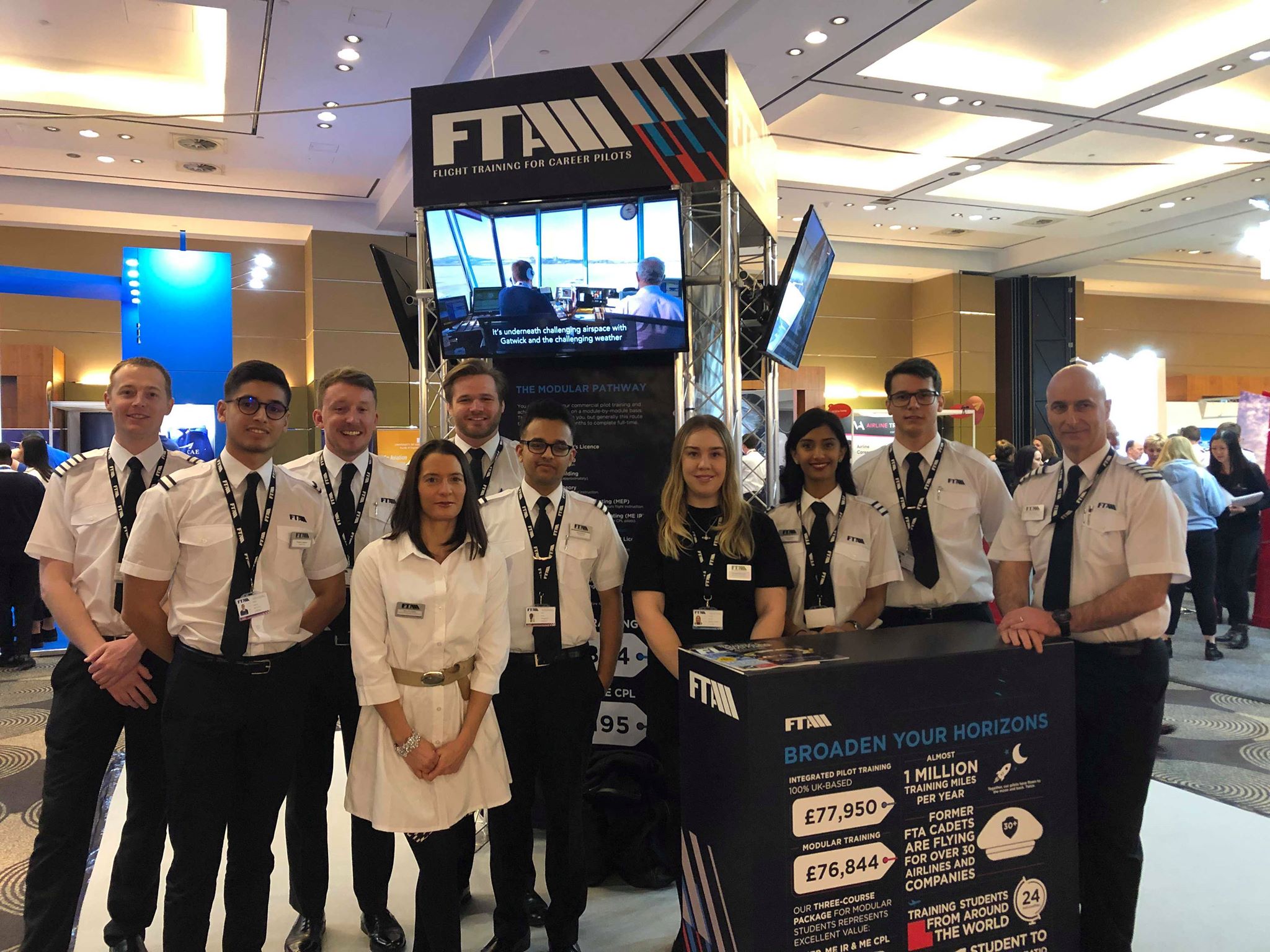 April's event saw over 2000 attendees. With the ever so high demand for pilot training, we met hundreds of future flyers. Statistics sourced from the CAA showed that 1052 pilots obtained their Commercial Pilot's Licence (CPL) in the FY 2017-2018. In breakdown, 993 of these were male whilst 59 were female. We were thrilled to see many female future pilots at the event who aspire to be the next generation of pilots and increase this figure.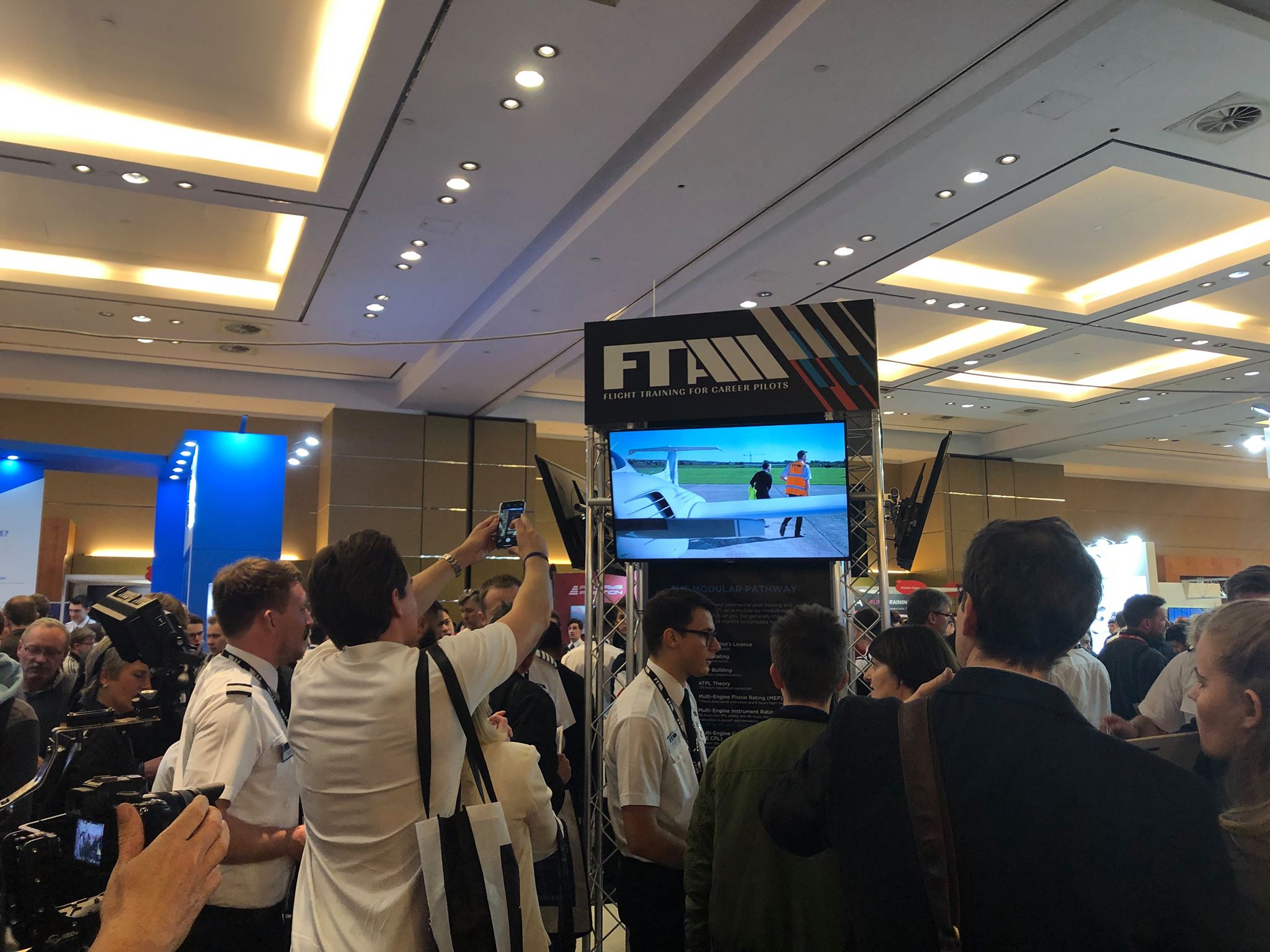 We had 4 team members and 8 students talking to aspiring pilots and their parents. Our visitors were thrilled to see our new artwork explaining the stages of pilot training and the whole day consisted of everyone taking photos of it! We understand that the stages of pilot training can be quite confusing at the beginning which is why we design our stand to be as simple and understanding as possible.
Our most asked questions were regarding the price and entry requirements. We are proud to be one of best-valued flight academies in the UK proving that pilot training does not have to be over £100,000 as the media addresses. It is always a wonderful feeling discussing this with young cadets who thought they could never achieve their dream but walk out knowing that anything is possible.
Regarding entry requirements, we had many future pilots ask if we have a selection process or require specific A-Levels. The answer is we don't have a selection process or need specific A-Levels. Information on entry requirements can be found here.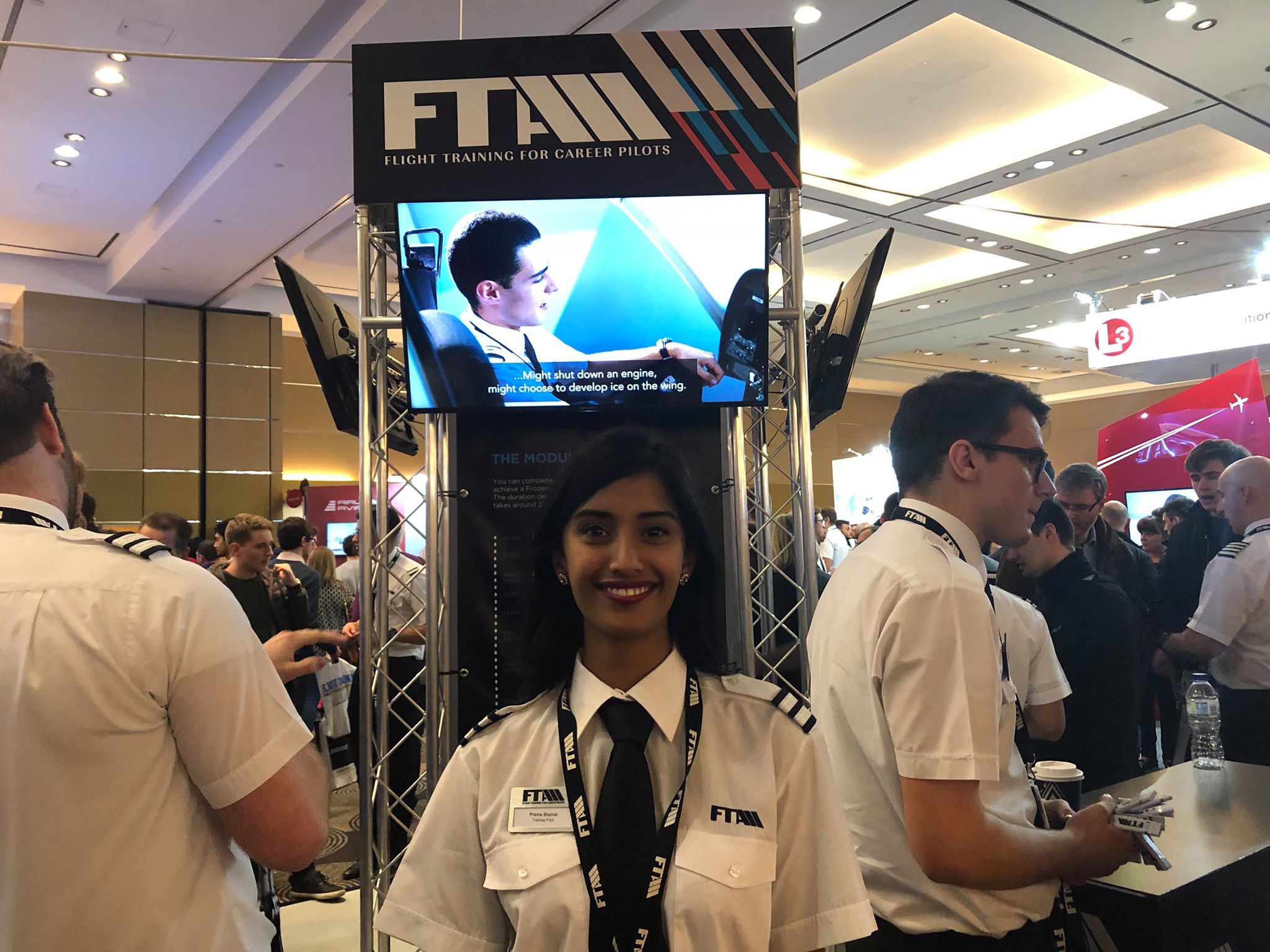 In addition, we had many excited visitors as we have now launched our Integrated 2020 start dates. 2019 has been fully booked for a while so we were thrilled to announce our new dates and open applications. Our Integrated Flight Deck Programme can take you from having little or no flying experience to a 'Frozen ATPL' in less than two years. The entirety of the training is completed from our base at Brighton City Airport, with all the flight phases completed in the UK. If you are interested in starting your pilot training with FTA, we advise to enquire as soon as possible due to high demand.
As it currently stands, 90% of FTA's integrated students from Europe (that graduated in 2017), have already secured jobs as pilots in either the commercial or private sector - some securing roles within weeks' of completing their training.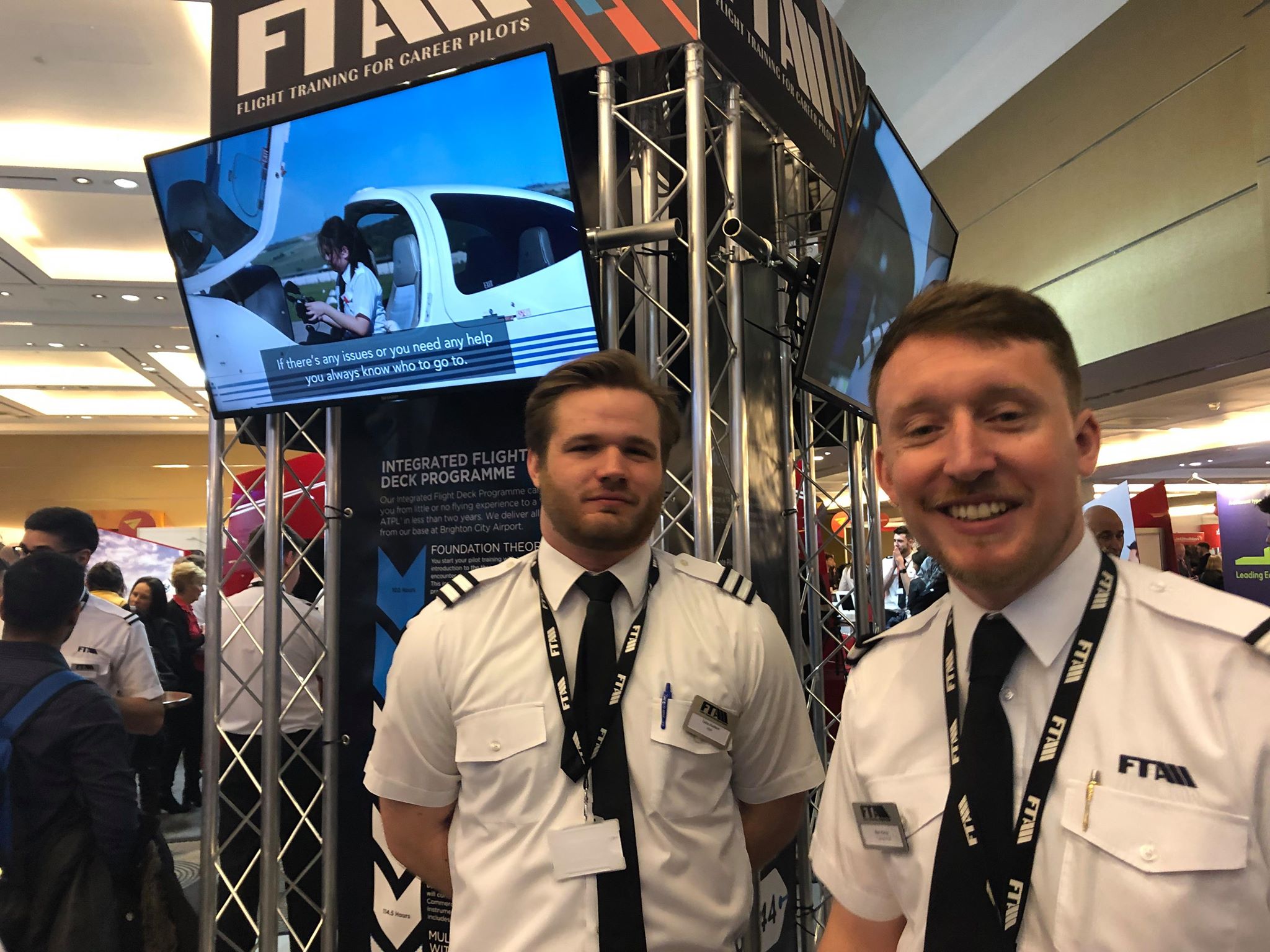 We were so busy at the event that it was hard to promote our special flight competition. We've decided to extend the entry, so now anyone that wants to be entered with the chance to win a free, introductory lesson worth £189 can enter now online until 30 June 2019. To enter, click here.
Overall, we had a wonderful time at Pilot Careers Live and can't wait for next time!