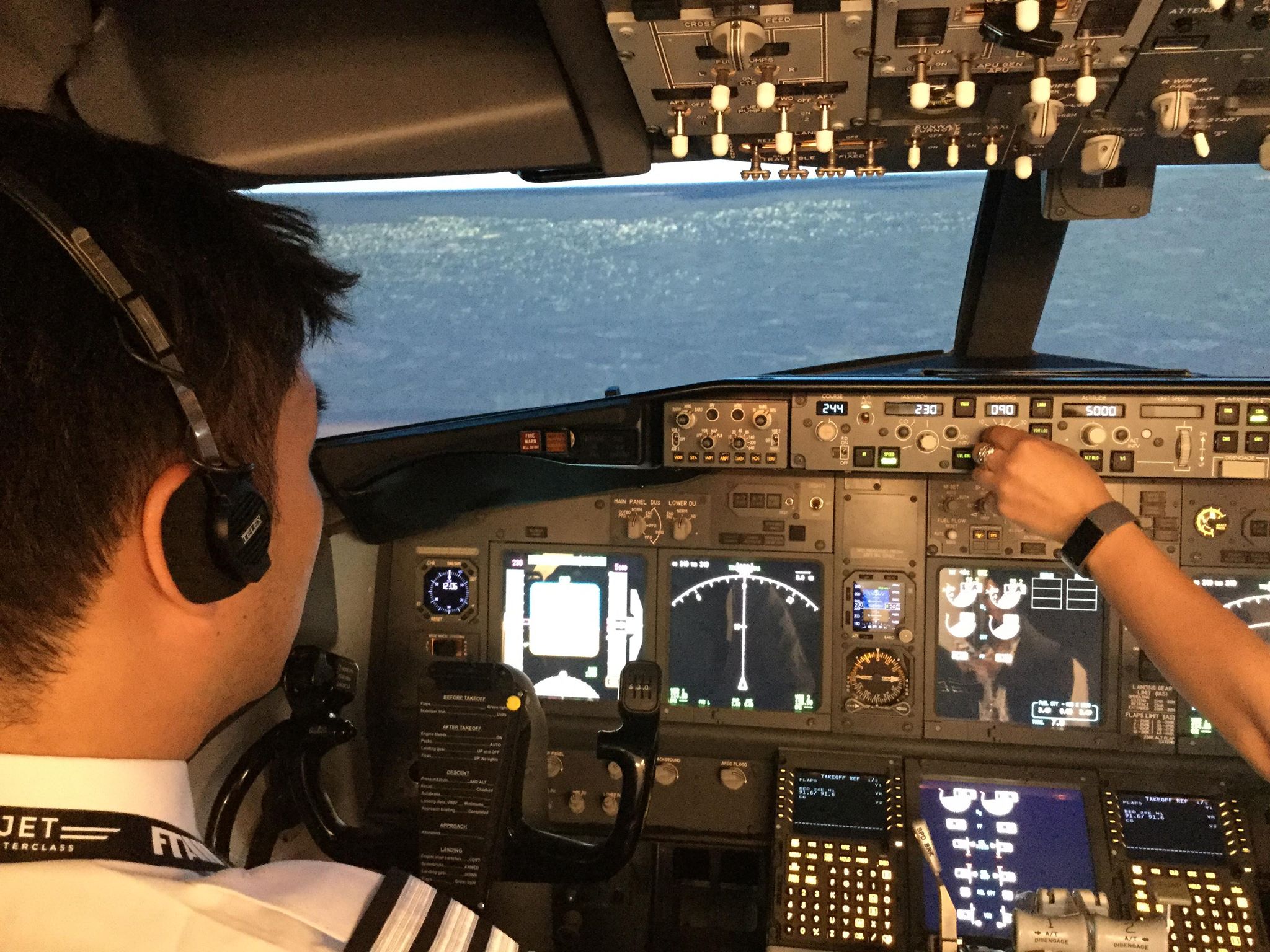 Achieving your dream and becoming a pilot is much more than attending flight school, completing exams and flying lessons. Being a pilot requires the right mix of skills and attitude in order to become the ideal candidate, you should be mentally and physically healthy and to be in touch with reality. Airline recruiters look for specific personality traits and knowing what these are will prove very useful.

Whilst it is useful to be aware of these traits prior to interview, it is even more valuable before you embark on your training. Use the following list to ask yourself "is pilot training suited to me". Ask yourself, "What can I do to ensure I develop myself and my abilities to become the pilot and person the airlines expect me to be?"

We have researched and worked with our airline-training specialists and pilots to identify the top ten personality traits you will need to demonstrate at interview. Use these to identify your strengths, weaknesses and the right opportunities to expose develop these skills and experience:
| | |
| --- | --- |
| | 1. Motivated – be certain that being a pilot definitely what you want to do. You should be doing this for the passion and not for the job status. |
| | 2. Persistent – Are you willing to fight for your goals? Are you determined to get to the finish line no matter what the obstacles? |
| | 3. Highly Professional – Can you behave in a professional manner and stick to the guidelines of your employer? |
| | 4. Team player – Are you willing to work in a team and have the right communication skills to co-operate with another pilot? |
| | 5. Decisive – Can you make information quickly and make decisions? There will be a number of occasions where you will be making important decisions. |
| | 6. Resilient to stress – With the time difference, long-haul flights and being away from home, you need to be able to keep level headed and not let your stress affect your performance. |
| | 7. Flexible – You need to be willing and able to adapt and learn from things that do not go to plan. |
| | 8. Approachable – Are you someone who is willing to go the extra mile and ensure you are friendly and accessible to others? |
| | 9. Confident – You need to be assertive and authoritative in getting your point across. As well as vocalising your opinion, you need to demonstrate that you can you take charge when it is necessary. |
| | 10. Organised – Pilots need to be organised and time efficient. You should be able to perform the plan-do-check-analyse cycle and plan everything before execution. |
We hope the above will prove valuable to you as you research where and how to complete your pilot training. If you would like further advice and information, visit our pilot stories page and learn how our students prepared for their pilot training, and are now realising their dreams working as commercial pilots.