We speak to lots of A Level students who are undecided about whether to pursue their dream of becoming a pilot. So often we hear that they are pondering whether they should go to university and study towards a degree 'just in case' they need something to fall back on.
Do I need a degree?
We are moving away from a culture where degrees are deemed a 'basic requirement'. You do not need a degree to become a pilot, and whilst it is desired by some, it comes at quite a hefty additional cost. Tuition fees in England are around £9,250 per year. Add to that the average related additional costs per month (food, rent, utilities) and you have a total estimated cost of £56,802 and an average student debt of £50,000*. This cost is most often covered using a student loan which for most is expected to take over 20 years to pay off.
So what may feel like a great opportunity to borrow money to invest in your future, could literally take your future to pay off.
a fast track to earning
If you study full time, you could complete your training and start earning in half the time it takes to complete a university course.
Airline recruiters focus on the success you've had in your pilot training, over and above your academic record at school. You need a minimum of 5 GCSEs including English, Science, Maths to start your training, and ideally 2 A'Levels. It is however your ability to work hard, retain information and grasp Mental Arithmetic, Geography and Physics that will assist you most of all. Spending time understanding aircraft and the dynamics of flying will also prove very valuable so if you're already a bit of an aviation geek, you're in a good position.
Careful thought and planning
If you're not 100% sure that you want to start your pilot training then you shouldn't. Even if you have the academic requirements you will need more than that to succeed. Pilot training is very demanding and the theoretical aspect of the training in particular can be daunting for many.
At FTA we have created an enhanced ATPL Theory package which means you benefit from a blended-learning approach, but this is unique.
If this is a life-long dream of something you are very passionate about then the rewards are there. You do however have to have the right attitude and approach and that means that you possess the following: resilience, patience, a cool head and a good work ethic.
If you're confident you have what's required and you want to proceed with pursuing your dream, then the following may help:
Test yourself
We have collaborated with AirlinePrep to offer a mini quiz that allows you to put your mental arithmetic, ability to work under pressure and practical science skills and knowledge to the test. Click here to try the test today.
You can also complete an aptitude test with the Honorable Company of Air Pilots. This is a useful, independent test designed to assess whether you already possess the right skills and quality to perform well in your pilot training. Discover more on their website: airpilots.org
Have an introductory flying lesson
Perhaps you're concerned about getting motion sickness – or that the exhilaration of flying won't match up to the high standards of your day dreams. You can have a trial lesson in an aircraft at FTA for as little as £149 and it's the perfect way to test whether you will catch the bug.
David Davis, an apprentice flying instructor at FTA, describes the first time he flew in a light fixed wing aircraft, he says:
'It was at Biggin Hill and it was the first time I'd flown, in anything. I remember my instructor turned to me once we were air born and said "right, we're air born, how do you feel?" and I honestly had no words.'
Consider Starting with a Private Pilot's Licence
If perhaps the cost of the Flight Deck Programme is too high, or you want to embark on your pilot training before you are 18 then consider the benefits of starting with a Private Pilot's Licence.
You can start studying towards your PPL, from age 11 and the minimum age for attaining this is just 16 years old.
So if you have money for your birthday or a weekend job to put some money aside, you could have regular lessons during weekends and schools holidays and build up your hours toward your Private Pilot's Licence.
You can complete your Private Pilot's Licence (full-time) in 6-8 weeks and it is the perfect introduction to commercial pilot training with elements of the basic theory being built upon and expanded during your ATPL theory. If you have the time and dedication there's no reason why you couldn't complete your PPL over the spring and summer holidays.
FTA offers exemptions for all students that have completed their PPL and so even if you've started your training, you can enrol on to an integrated course and attain your frozen ATPL (the qualification required to apply for roles with airlines) in less than 18 months.
If you subsequently find fitting pilot training around work or study commitments works well for you, it's something you can persevere with. You don't have to complete you pilot training via the integrated route and you can instead complete all the necessary modules in a phased approach. More information on this modular route to gaining your qualification can be found here.
Research your prospects
Like any career requiring specialist training, no-one can guarantee you a job once you complete your studies and university graduates will earn more than those that don't have a degree but the prospects for qualified pilots are great too.
One look at the market forecasts for the industry and you'll be reassured that if you work hard and get great results – your chances of employment are very high.
The most demanding aspect of pilot training is often regarded as being the ATPL theory. You only need 5 GCSEs (including English and Maths) to be able to do the theory but even the most academic can find the amount of information overwhelming.
Phil Jones, Head of Training for FTA says:
"You can tell which of the students will easily find employment once they graduate from FTA. They tend to be hardworking, focused, and conscientious. They study when they're not in the school and they prepare extensively for each flight'.
The reality is that you can be great at flying and be less confident in the classroom or vice versa. The best pilots can strike the balance between the two. If unsure whether you'd thrive in pilot school, you can do an impartial assessment. The Honorable Company of Air Pilots offer a pre-course assessment that costs £155 and covers off all aspects of pilot training. Meaning that you can enrol with a pilot school confident that it is the right path for you.
Recent FTA graduates Alessandro and Davide enjoyed success with getting a job with Ryanair within weeks of finishing their training. Davide has shared his experience in an interview with us, and the story is available here.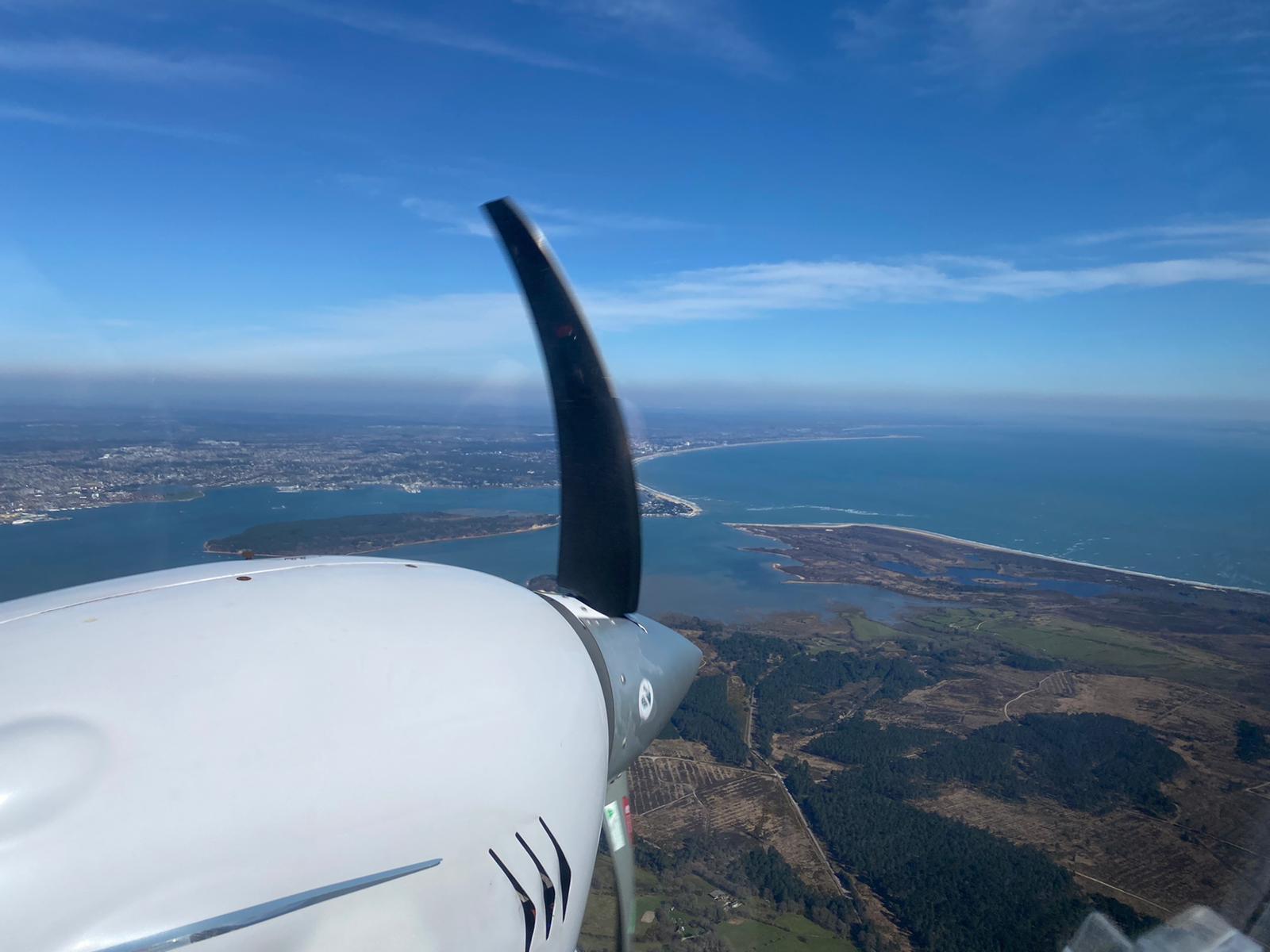 Pilot training or University
There is no right or wrong answer to this question. Everyone is individual and their circumstances are different. If the experience of university and the potential opportunities are important to you then this is indeed something you should explore. What we would suggest however is that you start researching pilot training in your final year of GCSEs or high school education. A visit to a pilot school will enable you to understand the environment, learn what is expected of you and meet with other cadets and instructors. However if you've never flown before then this should absolutely be where you start. An experience like no other you will get a feel for the aircraft and decide whether seeing the earth from the sky is a perspective you could enjoy as your vocation.
What now?
We welcome you to take a browse of our website and review all our useful information and advice about pilot training. Take a look at our cadet and pilot interviews and see if you can identify with any of FTA's students.
Whether employment rates are your concern, or you just want to know what your training options are, just get in touch. Our friendly staff are available 7 days a week 0800-2000 (0900-1900 on Sundays). Come and visit us, and discover what makes aviation so special.
At FTA, our students are all individual parts of our ever growing story and we are proud of the futures that they have endeavoured to carve for themselves.