Earlier this year, we launched an emotional video and it has yielded unexpected results.
The video was published on International Women's Day with the hashtag #youhaveit. The intention was to connect with those that may have discounted the idea of becoming a pilot due to lack of self-belief, financial circumstances or a myth that you need extensive academic accolades.
FTA's student Chloe explains: "The career is more accessible than people believe. I was very academic at school, worked hard and averaged good grades but I hated physics and wasn't a fan of maths. If you want something you find a way of learning and building your knowledge".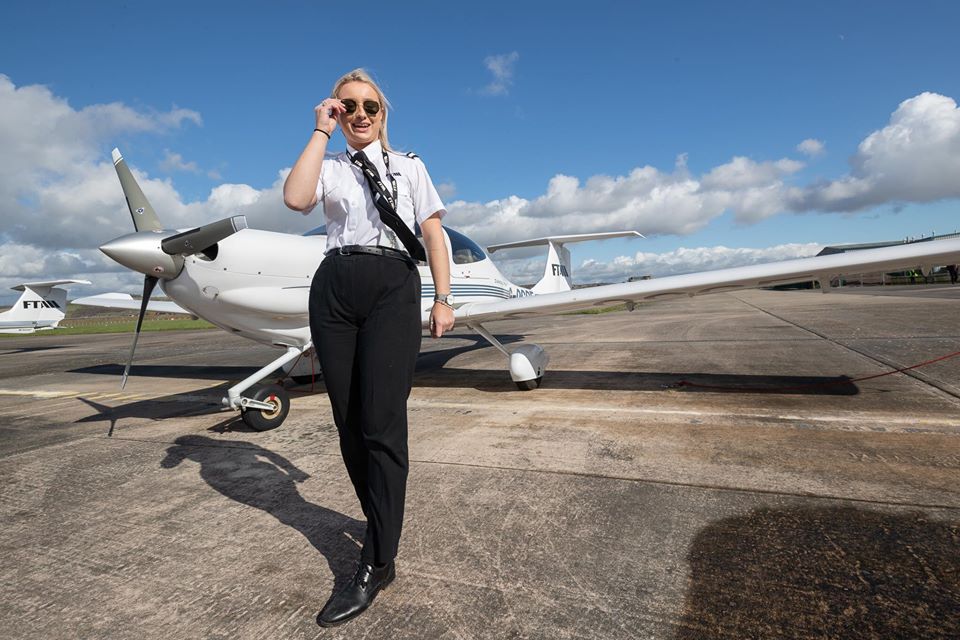 FTA's student Chloe
Since the release of the video which promotes training to become a pilot, we have seen visits from females double over last year. Historically, the majority of visit (75%) have been from men, and this year almost 50% were women.
Managing Director, Sean Jacob, adds: "Our aim was to reach out to those that feel intimidated by pilot training. With such a disproportionate number of males to females in the industry, there was a sense of emergency in ensuring that the video speaks to women specifically. Females continually outperform their male counterparts in school, and typically have excellent communication skills – perfect for pilot training. Over 16% of those enrolled on our September start date are female and that is a trend we would love to see replicated and increased throughout the year".
We are proud of our excellent reputation for publishing open and honest articles about pilot training, explaining what the training entails and detailing the costs.
"The long-term projections for the industry remain, and we have ambitious plans to grow our flight school. Our school has an excellent reputation and it's our students and staff who are responsible for that positive image. We are proud to maintain high levels of student satisfaction and in a recent survey, our students confirmed 100% satisfaction with our theoretical and flight instruction. Attracting students from around the globe and from all social and demographic backgrounds is what creates the fantastic atmosphere in the school", says Sean.
As one of the smaller companies within the industry, we have become adept at changing the business to meet the market and are set to launch a number of new programmes in 2021.
When the school was created almost 15 years ago, the entirety of our commercial pilot training was modular (part-time). Today, over 60% of our intake are integrated students, though we maintain a commitment to offering modular programmes and packages which allow you to stagger your training over time.
We are excited by the success of the video and feel it demonstrates the importance of ensuring women are well represented within the industry and in dispelling negative myths, a sentiment shared by FTA's students:
"Being an airline pilot does not require any skill that a woman does not have! There was a time when being a female pilot represented a real struggle. There is no sense of any gender bias. In fact, some airlines are actively trying to encourage applications from female cadets!" - Julie.
You Have It Video