Each year market experts publish a report on their predictions for the aviation industry. Amongst all the Brexit uncertainty you could be forgiven for taking a 'wait and see' approach to forecasting what employment prospects will be and the impact on your training.
The political environment in the UK has also been relatively unstable. The outcome of the general election last week has already had an impact on the UK stock market as it surged by £50bn earlier this week. The 'Boris Bounce' as it has been coined, marked the FTSE 100 biggest one-day bounce in three years.
Yet it is not the economic uncertainty that students ask about but instead, something very specific to them – the employability prospects. However, as with previous years, the market predictions are incredibly positive.
The two leading aircraft manufacturers Boeing and Airbus both continue to publish unprecedented growth for the industry. The companies create their forecasts based on the aircraft orders, which indicates what the requirement for pilots and technicians will be.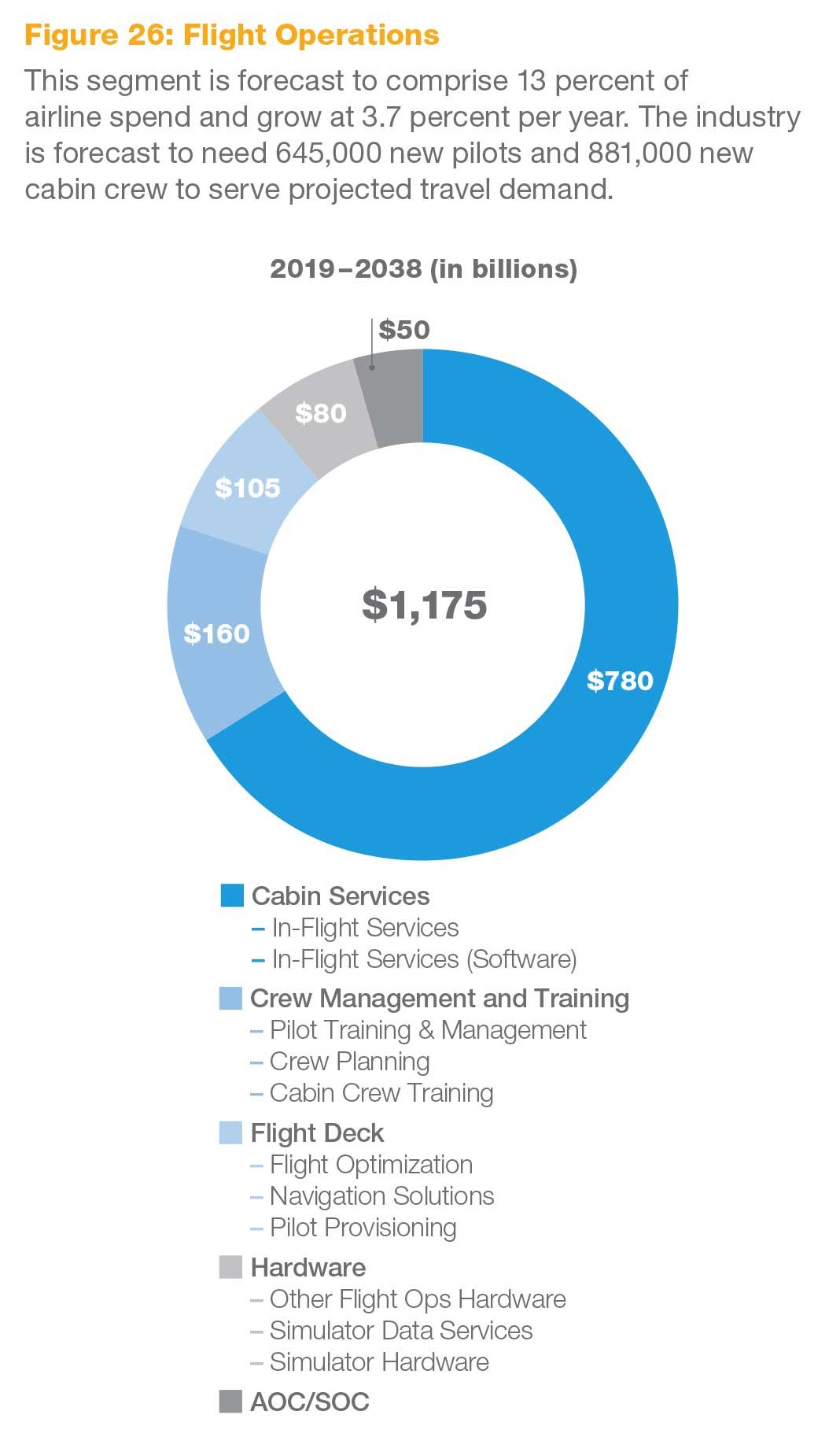 [Source: Airbus]
According to Airbus, the world's highest demand comes from Asia-Pacific, which accounts for 41% of the overall 386,000 pilots required. The total number of pilots needed by Europe over the next 19 years is 82,031 (total). A prediction which is consistent with analysis by Boeing.
So, who is currently recruiting low how pilots?
Our recent analysis shows that over 90% of the students that completed training in 2018 have already secured a role with an airline. Most recently, our graduates have secured positions with airlines that fly around the world such as Lauda, Ryanair, Flybe, West Atlantic, Jet2.com, Aurigny, Sun Express and Loganair.
The benefits of training with a flight school such as FTA, are quality, independence and reputation. When you finish your flight training, you are issued with an EASA licence, and as any contract does not bind you, you can go on to apply for a role with any airline you want. While this is what the majority of our students do some students do not feel the immediate draw of the big airlines and instead prefer to continue with flying the smaller aircraft every day by becoming flight instructors.
The joy of flying and being in a school environment is something our students aren't in a rush to trade in, and many of our instructors were also once students themselves. You can learn more about them here.
Without question, we will undoubtedly be watching world events and identifying how they may affect our lives. Still, one thing is for sure – the predictions for the aviation industry are incredibly positive.
Sources: www.theguardian.com/business, boeing.com, airbus.com