We attended Virgin Atlantic's Future Flyer and Expert Engineers Day.
The event was organised with the intention to inspire children aged 9-16 years who may not have considered a role within aviation - a dynamic and expanding industry.
We were thrilled to be invited to the event and able to offer our support to such a local, and influential brand.

Virgin Atlantic had visited many of the local schools and conducted a lot of outreach prior to the event. The young visitors were from schools and youth organisations across West Sussex. It was a fantastic opportunity for children to discover how they can get involved within the world of aviation, especially flying and engineering. There was a constant stream of queues for Virgin's full-motion flight simulator, where those feeling adventurous can fly the Virgin Atlantic Airbus A330 or the trainer aircraft Cessna 172.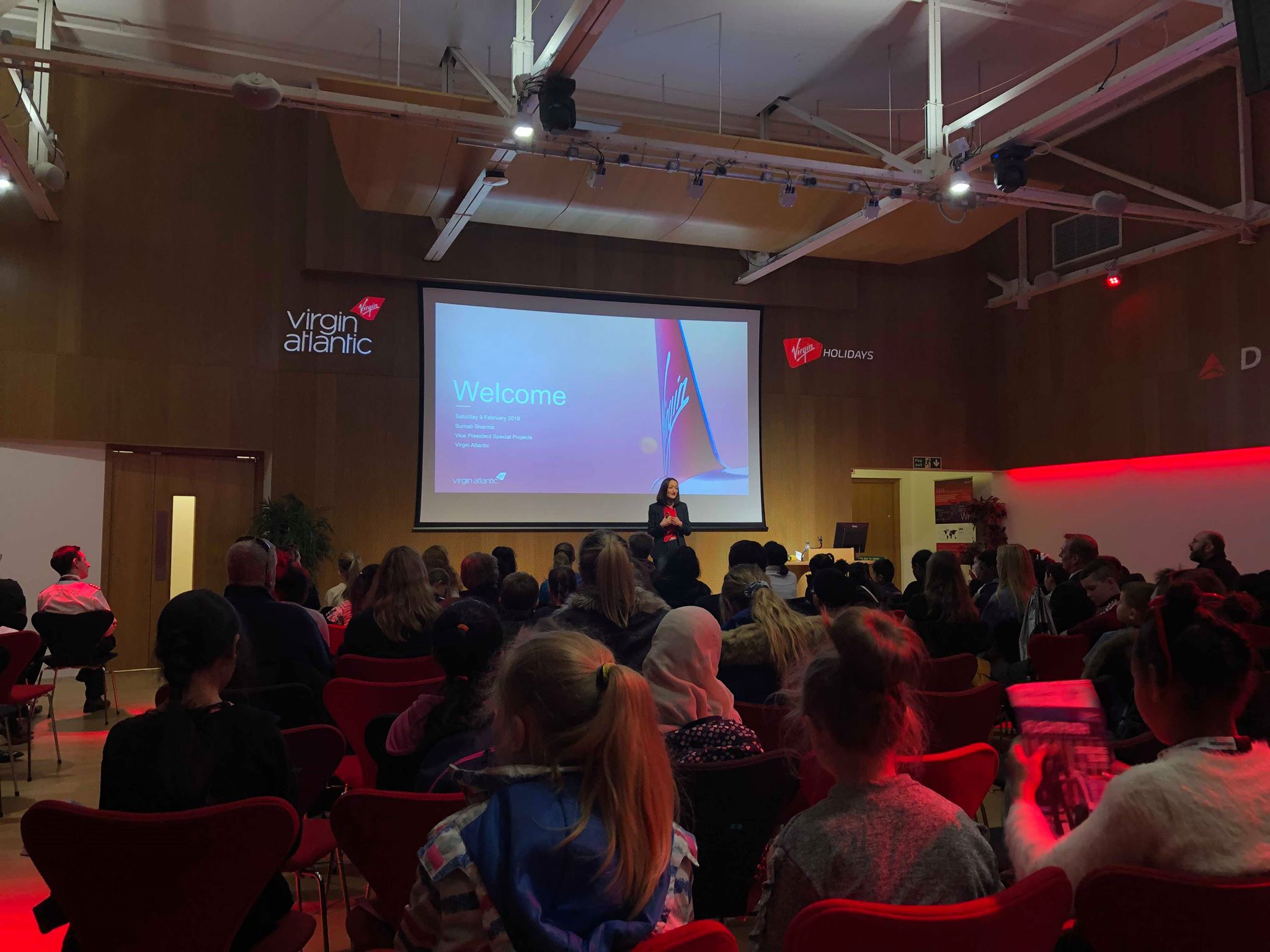 "We want to show that aviation is an inclusive, exciting

environment, with opportunities available to people from all walks of life" - Virgin Atlantic
Virgin explained that there were three key themes influencing the event:
To inspire the next generation. With a high demand for pilots needed by 2035, our shared aim was to promote pilot training and increase the global number of pilots worldwide.
To attract more women to work in aviation. As highlighted in the media, only 6% of pilots globally are women compared to 94% being men.
Promote diversity within pilot training - showcasing that it is a career available to all.
We attended alongside a large number of different aviation-related companies and organisations, as featured below: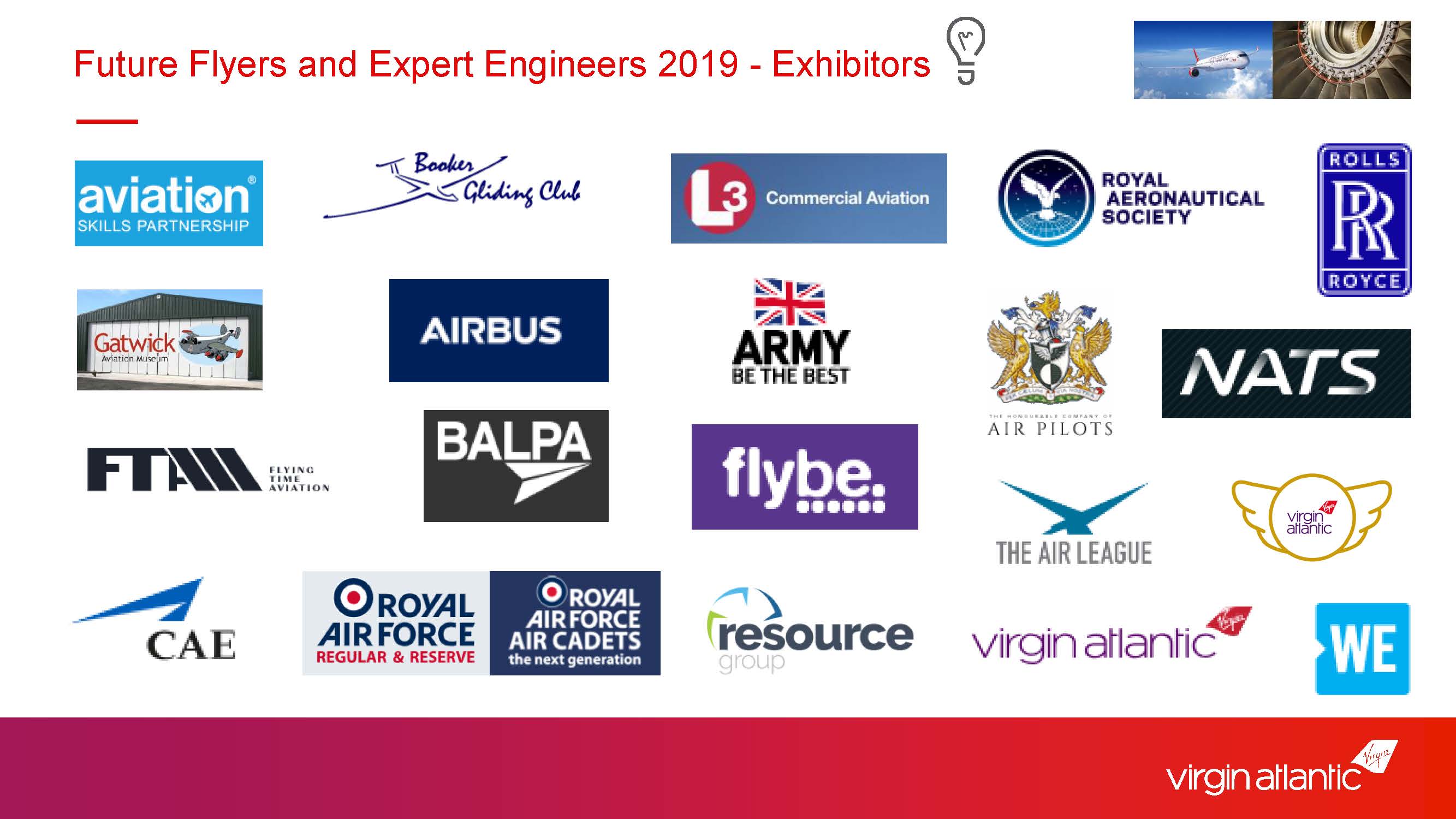 We bought two of our female trainee pilots with us to discuss their pilot training, Prama and Ashley. We are very proud to share that in 2018, 22% of those that enrolled on our Integrated Flight Deck Programmes were women. It's important to us and our students to share success stories and the journeys our students take in order to become commercial pilots.
We all have our part to play in promoting diversity in the industry and sharing images of women within the profession.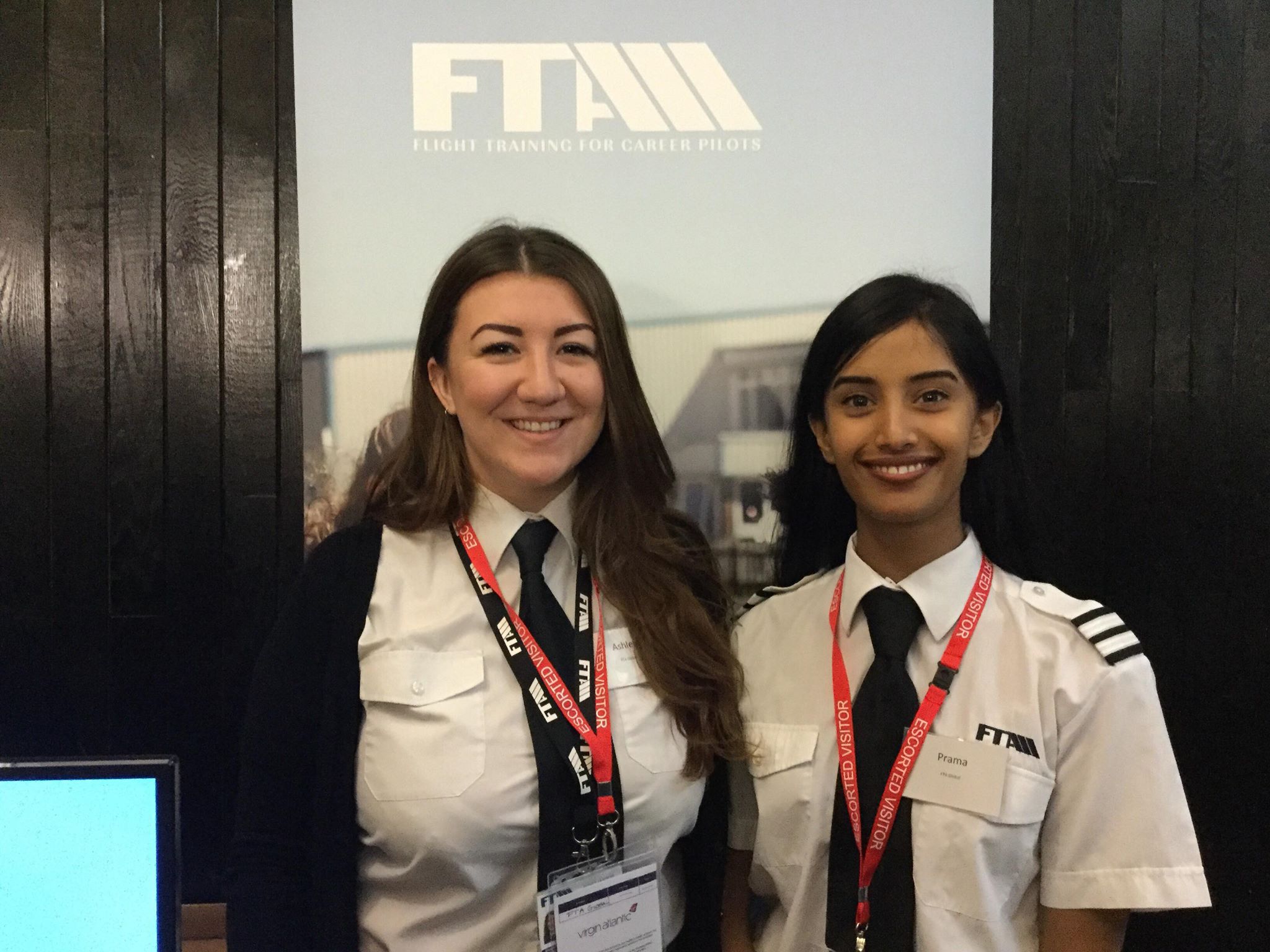 "We hope to inspire individuals to embark upon realising

their dreams, whilst making those all important decisions throughout school and there after" - Virgin Atlantic
The event saw a morning and afternoon session which bought a total of around 800 visitors. Visitors got to attend important seminars including Flybe's #Flyshe campaign 'Girls cannot be what they cannot see' that really highlighted the importance of promoting females to be airline pilots:
We were thrilled to launch our 'win a free simulator session' competition where we saw guests flock to our stand to enter. Readers of this article can enter by clicking on the following 'secret link'. Overall, we were proud that FTA played a part in the event and got to meet lots of aspiring future flyers.