Exam season has just started and we know how stressful this time in your education can be. Whether you are sitting your GCSEs, A'Levels or finals at University, stress is unnecessary and counterproductive to realising your true potential.
The best advice is to focus on your goal, sit each exam one by one and do not be intimidated by the task ahead. If this feels easier said than done, read on for some advice and information that may help you get through the next few months.
Do not get overwhelmed

The minimum qualifications required for pilot training are 5 GCSEs including English and maths. A'Levels are preferred but not mandatory.
You do not need to go to university to become a pilot and in fact if you chose not to, you could become qualified and employed within 14-18 months as opposed to 50-54 months (if you chose to complete a 3 years University course first).
There is life after exams
It's not all about the results you get in exams. What will be will be and try not to make exams the 'be all and end all'. They are of course important but there are many people that have had successful careers whose start in life wasn't quite what they expected.
David Karp developed Tumblr and sold it for $1.1 billion in 2013 and yet dropped out of school aged just 15.
Richard Branson dropped out of school aged 15 and now is responsible for an international business empire worth round $4.9 billion.
Albert Einstein was expelled from high school for being a 'rebel and a dunce' and yet was one of the smartest people who ever lived and changed our understanding of the world.
Simon Cowell started his career in the mail room of EMI before working his way up to becoming a talent scout and someone with a net worth of $550 million.
Abraham Lincoln left school aged 12 to help on his family farm, and then became president.
Steve Jobs struggled functioning in a traditional classroom, frequently misbehaved and was expelled a few times. He left college to go travelling and later co-founded apple which is now reportedly the 8th biggest company in the world.
Believe in yourself and your abilities and do the very best you can to realise your goals.
Squeeze in some exercise

Try to walk or get some fresh air before an exam or lesson.
Find yourself a safe haven
You'll enjoy studying more if you're in an environment you feel comfortable. Different people thrive in different environments, some like the peace and quiet of a library, others prefer somewhere busier such as the recreation room at school or college with friends where others prefer the solitude and privacy of space at home. Test out a few areas and decide to be honest about where you feel your concentration levels are at their highest.
Stay positive
Do not compare your knowledge or abilities with school or college friends. What works for them may not work for you. Focus on your subjects, your study plan and revision.
Try not to over analyse your performance when you finish an exam. Good or bad, draw a line under it and focus on the next challenge or test.
Create a study plan
Look at your exam schedule and plan which subject you will revise for – and the time to ensure you get the correct amount of time in before each exam. English and Maths are arguably the most important subjects as an A-C/1-4 grade in these subjects is required for most jobs and indeed your pilot training.
Be sure to invest in exam preparation guides to help you cover the most important components in your revision.
Get some rest
Experts at Harvard have conducted extensive research on poor sleep patterns and their impact on learning. Remember to get rest and a good night's sleep after each day at the school or college. Try not to drink any stimulants in the day, replacing any caffeinated drinks with plain old water!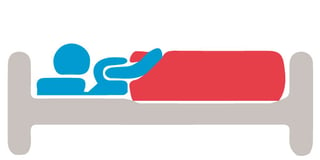 Don't get distracted
Try to discipline how much time you spend on your phone. Temporarily remove any unnecessary apps whilst you get through your exams. There are also apps that will help you revise as well as those that will enable you to block sites that will distract you from study (such as social media).
Reward yourself
Build in some fun around your study plan. Book a holiday or plan activities and rewards at the end of each day or week of study. The reward will help you clear your head, stay happy and positive and break up the focus on your exams.
Another fun option is to place little treats between page markers. Here are some healthy treat ideas which will also stimulate your brain function and help you learn: www.prevention.com/health/improve-brain-function-food-6-brain-boosting-snacks
Drink plenty of water
Over 70% of our body is made up of H20 - brain function depends on having abundant access to water.
Water gives the brain the electrical energy for all brain functions, including thought and memory processes. We lose around 80 ounces of water through sweat, tears and general function every day. Use this fun tool to calculate how much water you should drink a day: www.h4hinitiative.com/tools/hydration-calculator
Good luck and remember, it will soon be over!