Researching the best pilot school can be very daunting. You know you want to be a pilot but is it best to study part-time or full time? Where will you find the funds and what school has the best reputation, student satisfaction and success record?
Hopefully our list of top questions to ask, will help you make the best and most informed decision when you compare each school side by side.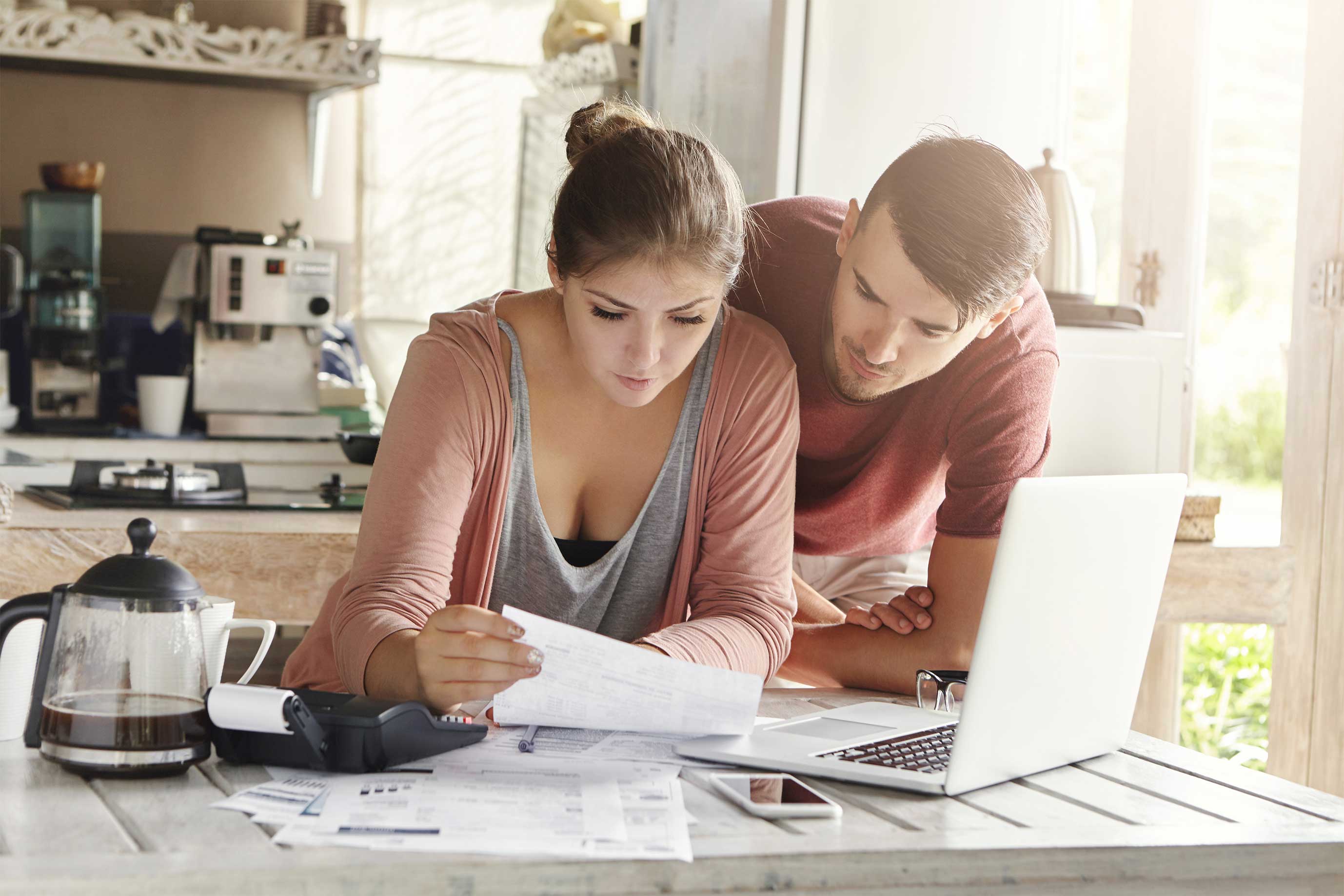 1. What will it cost, what is included and how are the fees paid?
Pilot training does not have to cost up to an exorbitant £120,000 – no matter what some of the headlines suggest. With some providers in Europe it could cost as little as £45,000 but it is not always advisable to enrol in the cheapest courses since cheap can end up being expensive.
The following are some good questions to ask:
• What exactly is included in the price? For instance, are CAA fees included, airport movements, VAT, is there a fuel surcharge are there any other costs that need considering, is the price of the course locked (for instance if the price of the course increases once you have started will you have to pay the difference?)
• How and when will fees be paid? It is always best to enrol with a school were the fees are paid in instalments, it is highly recommended to avoid paying schools for the whole course up front
• What happens if you want additional time for each phase or module?
Typically, integrated courses will require an initial payment, with the rest of the course paid in instalments. Whilst the costs of an integrated programme may seem high, it can represent excellent value – and the shortest possible completion time.
If finding the total funds for an integrated programme is not feasible, you can investigate completing your training on a module by module basis, saving for each phase as you go. It's important to note, however, that if you complete the training part-time, you do not benefit from the consistency of flying frequently and so it can take longer and you might have to spend extra revising previous lessons.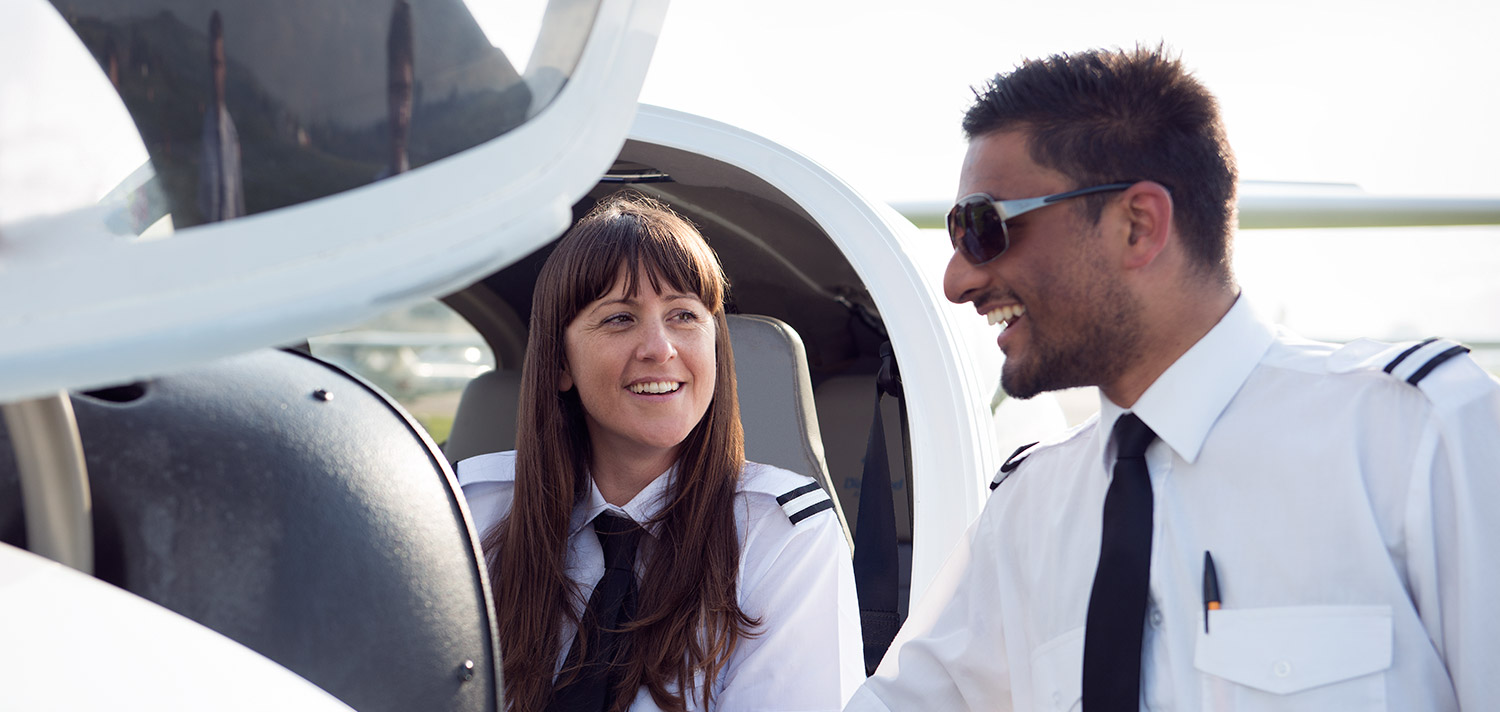 2. How will my ability to perform be assessed, does this offer any assurances or guarantees of a job?
Some ATOs offer a competence or aptitude test. There is often an assessment fee, and this is used to identify how you will perform in your training, and therefore which training route would suit you (within their organisation).
If you would prefer to complete an unbiased assessment with an independent body, you can do so with the Honourable Company of Airline Pilots. Their aptitude assessment costs just £155 and is designed to indicate whether you have the potential to succeed in professional flying – or whether professional, flying standards would be something you would find hard to achieve or maintain. This seems a small price to pay when the overall cost of embarking on the wrong vocation would be so high. More information is available on their website: airpilots.org
AirlinePrep also offers a free mini assessment online, click here for more information.
3. Does the school offer introductory flying lessons and are there exemptions for hours already completed?
If you have completed the assessment and still want to be 100% certain that flying is for you, then ask whether the school offers introductory lessons. They are the perfect opportunity to experience a lesson with their instructor staff, get a feel for the aircraft they use, and identify whether their teaching style and environment suits you.
It may be that you've already started flying, or want to do so whilst completing your GCSEs or A Levels. Pursuing your Private Pilot's License (PPL) is a great way to get an idea of the skills required to complete your Commercial Pilot's License, and get a head start on your training. Your flight school should offer a discount on their integrated course on the basis of the training you've already completed if you hold an ICAO PPL. Ask whether this is something they offer, and what exemptions and deductions you would qualify for to reduce your overall bill.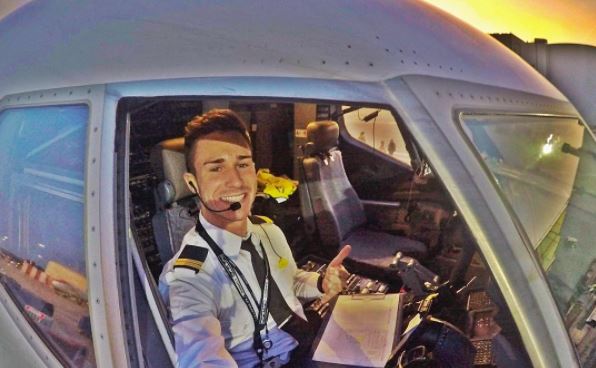 4. What are the School's employment statistics?
ATOs generally provide employment statistics and whilst these need to be considered when choosing your ATO, it is important that you fully understand what they might represent since statistics can be manipulated and misleading. Some of the questions you should ask:
• What year do the statistics cover (ideally you would want the latest statistics)?
• Does it include every single student that completed the commercial skill test during that period? Or have certain students been removed from this statistic?
• How many students (if any) dropped out of the course during the period or were removed by the ATO?
• What is classed as gained employment for the purpose of the statistic?
• How many of the students had to fund their own type rating or further aircraft specific course when they gained an offer of employment?
• How many of the students within the statistic were sponsored? Ideally, if you are a self-sponsored student you would want the statistic to exclude sponsored students since generally they would have a conditional offer of employment prior to enrolling in the course.
It is important to bear in mind that an ATO has limited control on how many students will gain employment since it depends on many factors that an ATO is just not able to control. It happens a lot that some students are not able to apply for certain jobs due to their personal circumstances, for instance, they might not be able to relocate.
5. How long has the school operated as an ATO?
Do not take any risks with your training, Ensure that the flight school has been operating a while and has suitable case studies with clear examples of success stories. Put together a top 10 list of schools that are established and offer courses which suit your budget and overall needs.
Be suspicious of any provider that expects full fees upfront. Flight schools will generally require a small part of the course fees to secure your space and it is normal since a school cannot make a place available, allocate the expesnive resources required without a commitment from the student.
We recommend providers that offer course payments to be done in instalments for integrated courses or 'pay as you fly' with modular courses. However you raise your funds, remember to ask how and when payments will be made in relation to your training and whether there are any additional costs.
Some students elect to pay their fees by credit card before paying the balance off in full. This might offer additional security for the payments that you make. But choosing the right training provider will offer its own assurances.
Secured loans used to be quite common-place for securing the funding for your training, but many providers have now withdrawn this style of funding. More information about funding sources and some advice can be found here: fta-global.com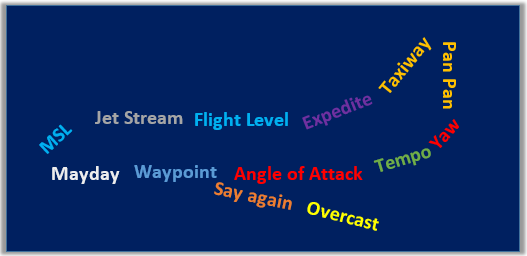 6. How are flights scheduled and operations managed?
How a school operates is very important. You want to ensure you have continuity of training and for this reason you need to ask a few questions relating to this. You do not want to end up with a school that has no measures or procedures to prevent it being oversubscribed. If the school is over-subscribed it would mean that there would be not enough resources to deliver the course in an efficient manner and you could end up waiting weeks at a time for a slot. This is very detrimental to your training and would mean the course lasting a very long time. Some of the questions you should ask:
• When on the flight phases, how many slots will you be booked per day? Ideally, you would have 2 normal slots (around 2 hours each) or 1 long slot if completing long lesson such as navigation. These slots should be available 5 days a week.
• What measures does the school have to ensure it does not become over-subscribed?
• How many full-time students does the school have and how many instructors? As a rough rule of thumb the maximum amount of students per instructor when on the flight phases should be 4 but ideally 3.
• How big are the classrooms? The more students the less attention you might be able to get from your instructor
• How is the aircraft maintenance carried out? It is important that the school has its own maintenance company or the services of a robust 3rd party maintenance provider to ensure any technical problems are resolved swiftly. This would reduce potential delays to training.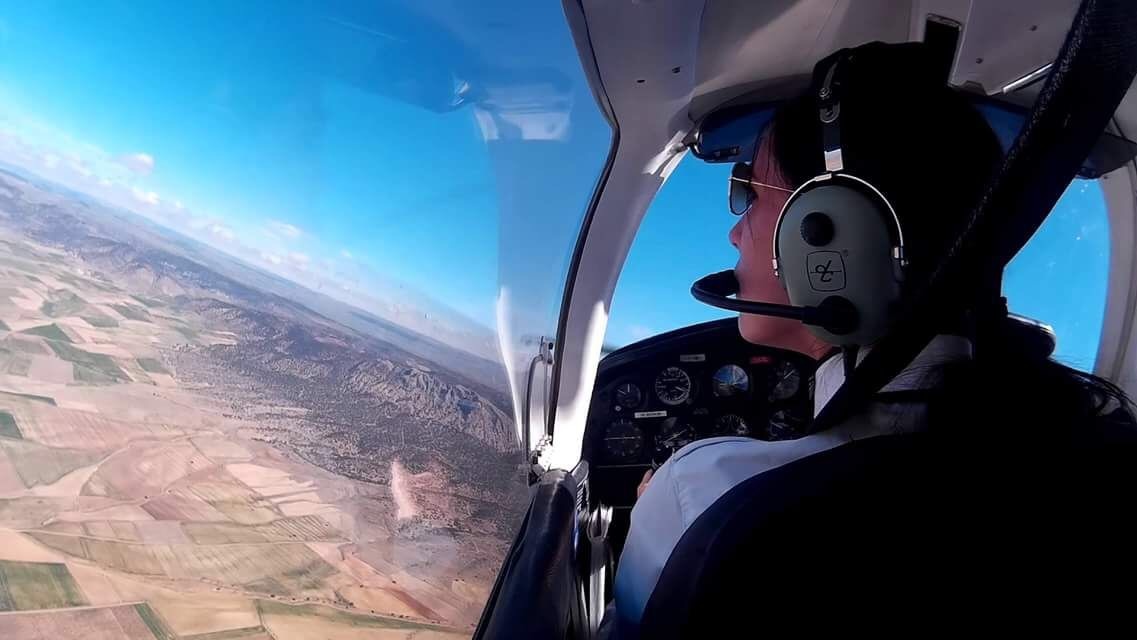 7. Where will you fly and for what percentage of the course?
Some schools may offer training in several countries and the location your training may not be 100% guaranteed when you enrol.
It may not be important to you where you learn to fly, however, things to consider are as follows:
• UK Based training – Britain's congested airspace and variable weather conditions mean that those trained here go on to be highly competent pilots. If you train close to a large airport such as Gatwick or Heathrow, you will often fly around and inside controlled airspace, giving you real life experience of flying in the same airspace as airliners and dealing with the complex ATC procedures. The downside is, of course, the weather. In the colder months, the weather is not ideal for pilots in the elementary stages of flying. Training can be subject to postponement due to poor weather, which can be frustrating. Which is why you'd look to your ATO to schedule the various stages of your training around this, completing ground school in the winter months, for example, making the best of the finer weather conditions for flight training in the spring and summer. That said, planning for the various eventualities which come from UK based flight training, can make for a well prepared, confident and organised pilot going forward.
• Flight training in Europe and beyond - Warmer climates offer more predictable flying conditions, which can be very useful in the elementary phases of your flight training. You're less likely to experience a high number of weather-related delays, thus allowing you to maximise the frequency and consistency of time spent in an aircraft.
Studying in the UK will unquestionably help you to graduate a strong pilot, able to cope with the challenging British weather and congested airspace, but your flight time could be disrupted unless the school schedules the course so that the flight phases that require good weather are completed in Spring, Summer or Autumn or the option to complete these phases from a base that offers good weather. A flight school like FTA that offers both options ensures that you get that much-needed consistency and frequency in your training – ensuring you become the best pilot you can be and combining the best of both worlds.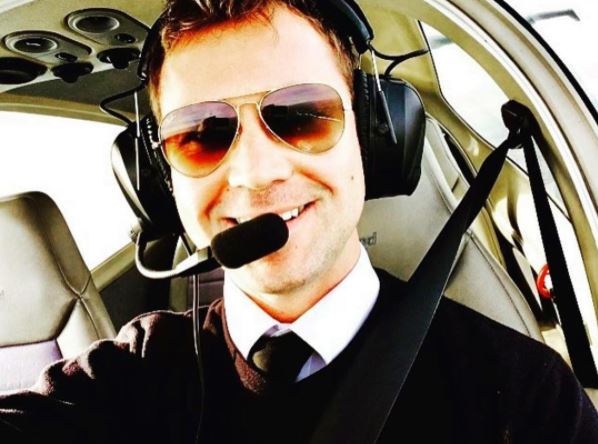 8. What do their students say about their flight school?
This is one of the most important points to research. Former and current students will be the best source of information helping you in choosing the right school for you.
A question you might want to ask the ATO is how many students enrol thanks to recommendations. If the number is low, it might mean they have to spend a lot on marketing making their courses expensive and student satisfaction might be lower than desired.
ATOs often feature stories of former students in their pilot and cadet stories section of the website. You can also speak to students directly when you meet them on a tour of the flight school itself.
Ask the training provider whether they have cadets that have studied elsewhere or have transferred from another flight school. Their experience and ability to compare the various places they have completed their training will be invaluable. Aviation is a small community and you will often find that those who have become successful are more than happy to share good advice with those so very keen to enter into the industry.
You can also contact airline preparation companies such as, Virtual Aviation, Airline Prep, Jet Masterclass and Simtech Aviation who specialise in assisting with making cadets 'airline ready'.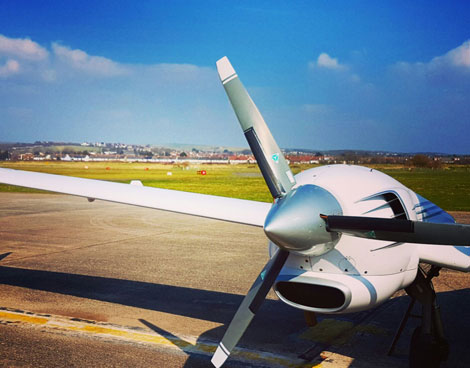 9. What facilities and fleet do they have?
It's important to look for a large modern fleet of training aircraft and an excellent safety record. It's ideal for students to train on similar systems to those found in modern commercial airliners such as that offered by the Diamond Aircraft. FTA's Diamond DA40s, DA42s and flight simulators are all equipped with similar systems found in modern commercial aircraft, no surprise therefore that they prove so popular with the students at FTA.
Flight simulators are also invaluable for training, they enable the instructors to replicate extreme weather conditions and emergencies. They also provide the opportunity to run through lessons learnt in the aircraft and focus training on specific areas – all at the touch of a button.
Student safety should be the priority at your chosen pilot school. Choose one that ensures their aircraft and simulators are managed efficiently without compromising on quality or safety. The school should have a Safety Management System.
10. What should I do now?
It's time to plan your dream career. Think carefully about the pilot school you choose, prepare and ask the right questions. Search the internet, meet the training and operations team at each school, look through what the fees cover and make sure that the school is the right one for you.
Consider the direct benefit of being careful with your money and weigh up all the options, like FTA student Julie, "It was very difficult to choose. I was posed with the question - do I choose the most well-known and the most expensive school which had a lot of students and was therefore very impersonal, or one which was smaller and less known, but more human? After all, we all take the same exams with the CAA and we all get the same licenses!"
Look for dedicated flying instructors who are knowledgeable, approachable and who create the best environment to help students succeed. You'll know when you had a tour of the flight school whether it's the right environment for you.