You can complete your commercial pilot training and achieve a frozen ATPL on a module-by-module basis. We have created a handy timeline to illustrate the training you need to complete, in what order.
The duration depends on you, but generally this route takes around two years to complete full-time. The total cost of completing your training via this route is around £80,000*.
An illustration of the training you need to complete, in what order can be found below: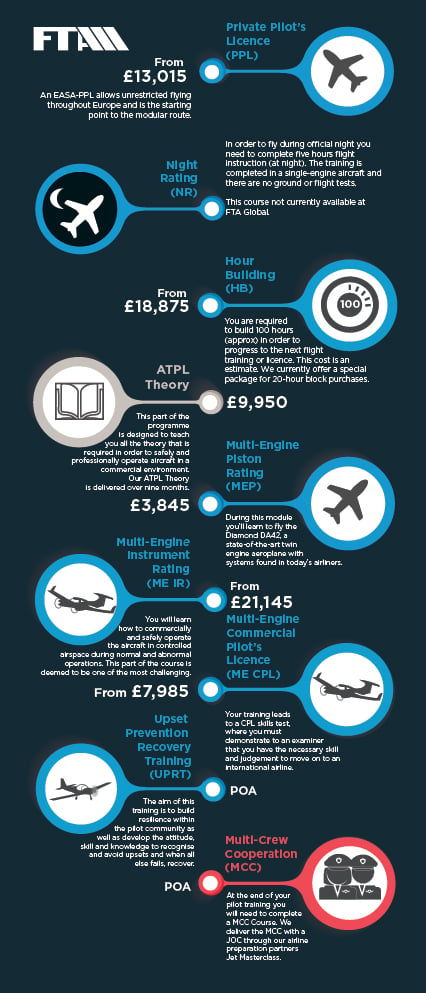 You can download a copy of our modular illustration here.
If you have already completed your PPL, Hour Building and ATPL Theory, you may choose to take advantage of our special course price on the MEP, ME IR and ME CPL. If you complete your MEP, ME IR and ME CPL flight phases with us, full time and back to back (in the specified order) you will pay just £32,685
Please contact us for more details.
Full details about all our modular courses are available on the following web page:
Modular study at FTA
.
Please note:
*The fees in the illustration are for full-time training and are designed to give you an approximate guide. Additional charges apply for part-time training. All fees are inclusive of VAT. Some additional fees, such as CAA costs, apply to the modular route.
Please get in touch for full details.