Our Integrated Flight Deck Programme is an inclusive programme that takes a student from zero flight experience to being ready to apply for jobs in the airlines or other commercial flight provider. If you have a PPL / night rating / hours built, please see below to understand how we can make our Integrated Flight Deck Programme suitable for you. Our Integrated Flight Deck Programme includes a number of additional features that contribute to make the most advanced pilot training programme the industry has to offer. As a provider of elite professional training for professional pilots, the following can be expected as standard:
Dual UK CAA and EASA Licencing as standard.

Full visibility of your training record using our online scheduling software, FlightLogger

Efficient scheduling in our Piper and Diamond Aircraft to ensure flight training consistency through the course.

100% UK-based flight and theoretical instruction (with regular training flights in European airspace at appropriate times on the course).

ATPL theoretical instruction over nine months using leading Padpilot eBooks.
Advanced Upset Prevention Recovery Training (UPRT) delivered by our training partners FPT.

Airline preparation training including CV writing and interview workshops.

Support from a dedicated student welfare assistant to ensure that all your accommodation and non-academic needs are covered.

Access to the Student Voice - a representative student body to ensure a feedback mechanism for the duration of your course.

Expert flight instruction from experienced, standardised instructors.

An elite pilot enhanced MCC (APS MCC) - delivered in Crawley by our specialist partners Jet MASTERCLASS.
Course price: £87,950

(including VAT)
An initial £10,000 is required to secure your place and then the balance of your fees are paid over 18 months in equal instalments.
To maximise employment opportunities, students enrolled on our Flight Deck Programme this year will have the opportunity to secure both a UK CAA Licence and EASA Licence at no additional cost. To ensure this is possible, the student will need to have both a CAA and EASA Class One Medical (ideally issued on behalf of the IAA or Austro Control). The student will need to complete two sets of ATPL exams, as well as an additional IR skill test (all costs included on the Flight Deck Programme). More information on deciding between EASA and CAA (or both) approved training, can be found here >>.
What's included?
All flight and theoretical instruction (as per the course syllabus).

Padpilot Online Books Series and Computer Based Training Package

Course manuals and equipment

Uniform

1st attempts at all flight and ground exams for both EASA and UK tests

Airline preparation – including CV and Interview workshop

Upset Prevention Recovery Training (UPRT)
Multi-Crew Cooperation/Airline Pilot Standards (MCC/APS)

Apple iPad
*Includes 1st attempts at all ground and flight exams for both EASA and UK tests. Training is as per the course syllabus and an additional training is charged at our standard rates.
Click here to view the full course breakdown.
Flying First Option
FTA Global is introducing a new 'Flight Line First' option to its Integrated Flight Deck Programme, allowing cadets more control over the order of training. Normally students complete 3 weeks of Foundation Training followed by 9 months of ATPL ground school before joining the flight line. With the new Flying First option, the cadet would complete the three weeks of Foundation Training and then move directly to the flight line for three months before starting their 9 months of ATPL Ground School. The cadets would then return to the flight line after completing ATPL Theory Ground School.
The 'Flight Line First' option is in response to some integrated graduates who felt they would have benefited from some flight experience before their ATPL theory training. This allows students without the benefit of previous flight training, to get some context around some of the big ATPL subjects, including Air Law, Instruments, Meteorology, Performance, Mass and Balance and Principles of Flight. Three months of flight line training will bring the student to a natural pausing point to go into the classroom.
Phil Jones, Head of Training at FTA says:
"After receiving feedback from our graduates, we felt we could offer integrated students some flying experience before sitting ATPL Ground School. Different people have different learning styles, and to be able to offer a 'flying first' option can give some 'hands on' context to some of the ATPL theory syllabus. Not everyone will want to do flying first so we feel it is important to offer the option and we believe this option is unique in the UK for an integrated course".
Why FTA?
We are conscious that this is one of the biggest decisions you will make and it's important to us that you know that when you enrol, you know where and when your training will take place. But also, that the greatest care has given to ensure that you receive the best training.
We have delivered commercial pilot training for almost over 16 years and during this time have continually looked for opportunities to develop and improve what we do. This is why we have launched this new, all encompassing course and why all our training is now conducted in the UK.
Here is what we believe is important:
Students come first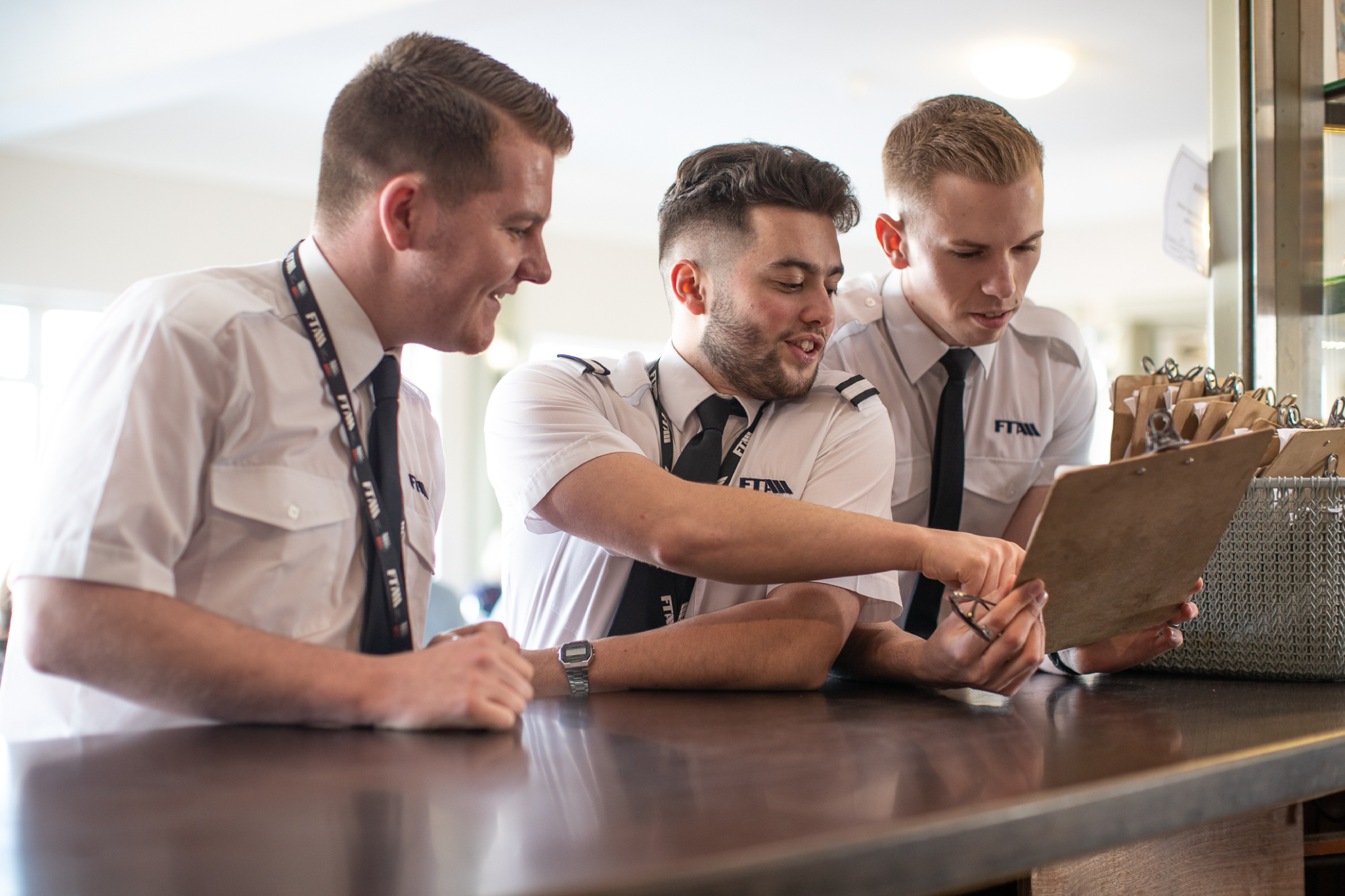 Student safety, welfare and satisfaction are at the heart of everything we do.
High teaching standards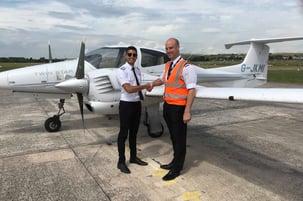 A first-time pass looks good on your CV and saves money in potential retakes. We do everything we can to help you pass the first time.
Respect for the profession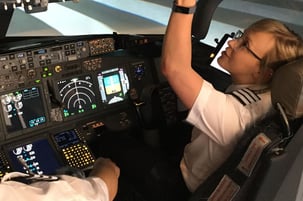 We know the importance of ensuring you're airline ready. Our courses and partners in delivering flight instruction support our goal to make you the best pilot you can be.
Invest in what matters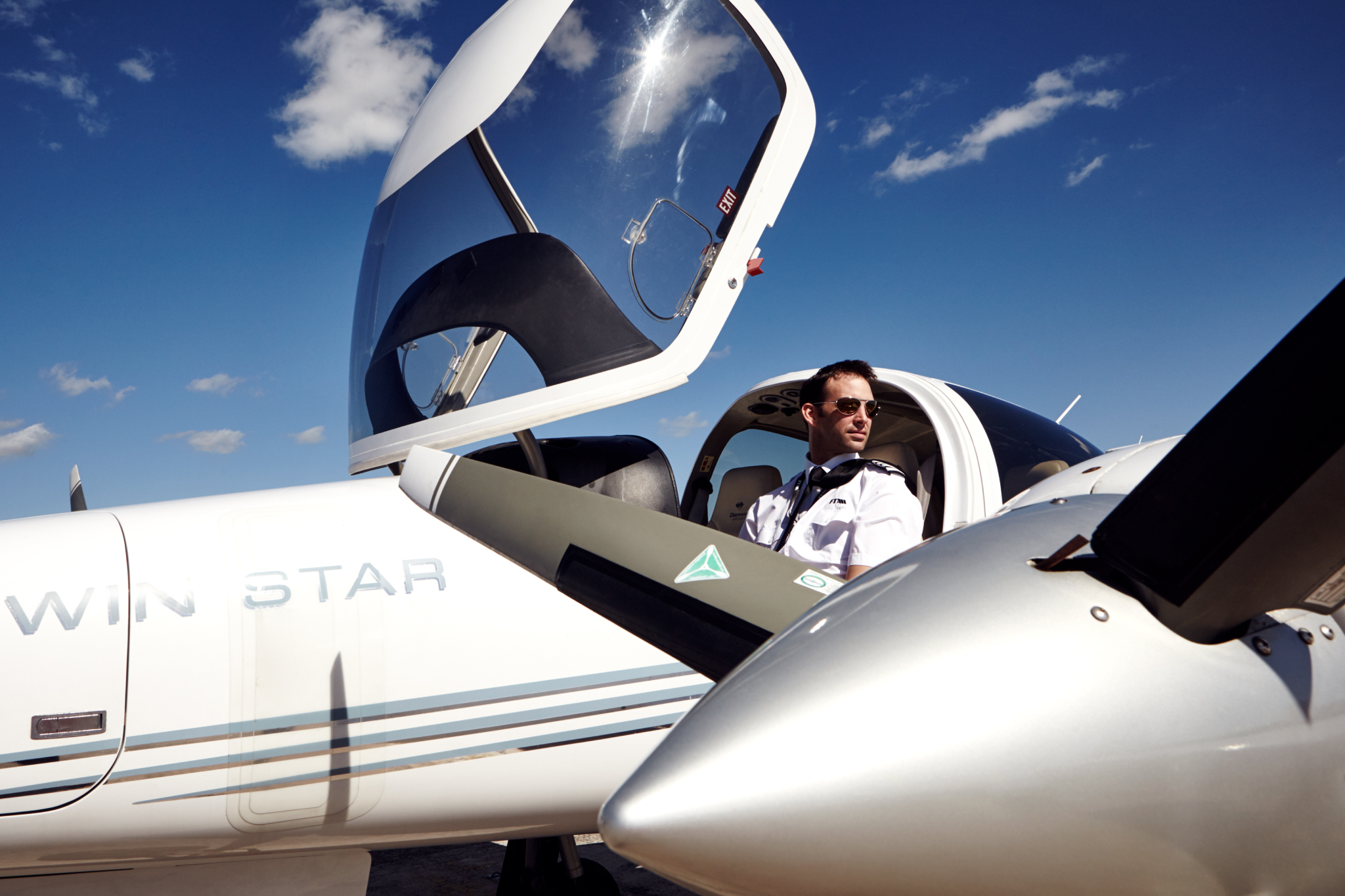 We have state-of-the-art aircraft, modern simulators and the best training staff in the industry.
Everyone is different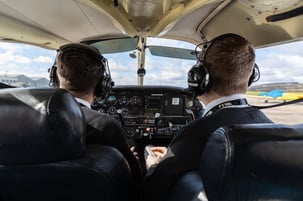 Not everyone learns at the same pace. We vary our teaching methods to get the very best from every student.
Open to all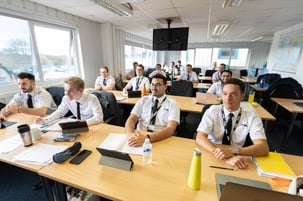 We believe we all have what it takes, it is just about the right support, opportunity and school.
What next?
To be eligible to enrol, we need you to possess the following:
At least five GCSEs (to include Maths, Science and English). It would also be an advantage to have two A Levels or an equivalent.

Be aged 18 years old

Possess (or have booked) an EASA and UK CAA Class One medical.
We do not require our students to complete a pre-entry assessment.
Our enrolments are modest and we have staggered start dates to ensure our optimised operational efficiency.
Start Dates
20 MARCH 2023
12 JUNE 2023
4 SEPTEMBER 2023
4 DECEMBER 2023
It is inevitable that you will still have questions. Please feel free to contact us for further details, or an admission pack.
CREDITS ARE AVAILABLE FOR THOSE THAT ALREADY HOLD AN ICAO PPL
If you already hold an ICAO PPL you might be eligible for a reduction in your course fee and hours. The hours you can count towards the course depends on your experience and whether you hold a Night Rating.
If you hold an ICAO PPL: 50% of your hours up to a maximum of 40 at the discretion of the Head of Training.
If you hold an ICAO PPL & Night Rating: 50% of your hours up to a maximum of 45 at the discretion of the Head of Training.
For every hour that is deducted from the course, the cost will be reduced by £220 per hour*.
* All prices include VAT (at 20%), based on completing the course in minimum hours and may be subject to change without notice.
Visits to the campus
Tours are completed in small groups on Thursdays at 10 am to ensure you can get the most out of your visit.
The welfare of our students, staff and visitors is of paramount importance to us. We observe Government guidelines and ensure social distance rules are followed as applicable.
Discover more about becoming a pilot