Sacha Radojcic is currently working at Ryanair and dreams of becoming a captain.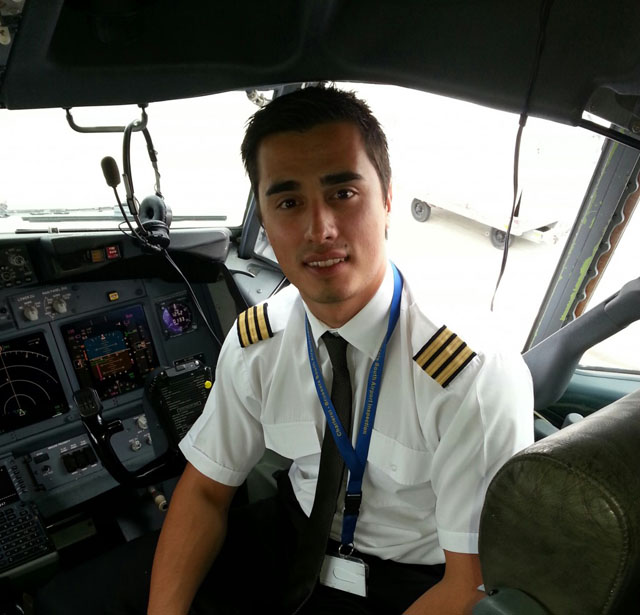 Former FTA student Sacha Radojcic now works for Ryanair
Why did you want to become a pilot?
In the beginning, I never dreamt I could become a pilot. I attended business school in France and worked two years as a shop manager in Paris. I have been interested in aircraft since I was a little boy but I thought that becoming an airline pilot was only available to those who studied mathematics, sciences, etc. at a very high level. I started to fly for leisure to see if I would like it – and I did. After a few flights I said to myself that it was definitely worth changing my career for something I'd always had at the back of my mind and something I enjoy doing. You only live once; you should spend it doing something you love. I started with the PPL and the ATPL theory in France; however I decided to go to the UK to take some English courses and to follow the rest of my pilot training there.
YOU ONLY LIVE ONCE; YOU SHOULD SPEND IT DOING SOMETHING YOU LOVE.
What is pilot training like at FTA?
I had heard about FTA from the Internet and was really interested about the modern fleet, as I really wanted to train on a modern aircraft. When I arrived at FTA I was happy to see that the staff were friendly, honest and supportive and the instructors gave me all the materials to be prepared as much as possible for every course. This created a good environment to study and work to my best potential. Furthermore the price was very attractive when compared with other flight schools; therefore I decided to do the CPL, multi and IR with them. The real challenge that I had to cope with was my nerves. I would get really upset with myself whenever I made mistakes that affected my performance for the rest of the flight. However, my instructor at that time was very supportive and helped me to get rid of this culpability and to keep going. The transition from a single to multi engine and the instrument rating were both very exciting and definitely one of my favourite memories at FTA.
HOW

LONG DID IT TAKE TO GET A

JOB AT

Ryanair?
When I finished my MCC I applied to Ryanair and one month later I had received a call for an interview. It has been 3 years now since I joined Ryanair and I am based in Charleroi in Belgium. When I look back at it now, I'm so happy I made the decision to change my career. I love to fly the 737 800, and the network is great. You go to many different destinations all over Europe and in Morocco, to big and small airports and get to fly in both good and bad weather conditions. The training and the professionalism for both pilots and cabin crews are to such a high standard and all aircraft of the fleet are very well maintained. You also have a stable roster and you come back home everyday.
what next for your future?
I will continue working for Ryanair as long as possible and the next step in my career will be to become a captain as I will have the minimum requirements in about one year from now.
So far I really enjoy my life and I thank the staff from FTA for the support and the quality of training they have provided!