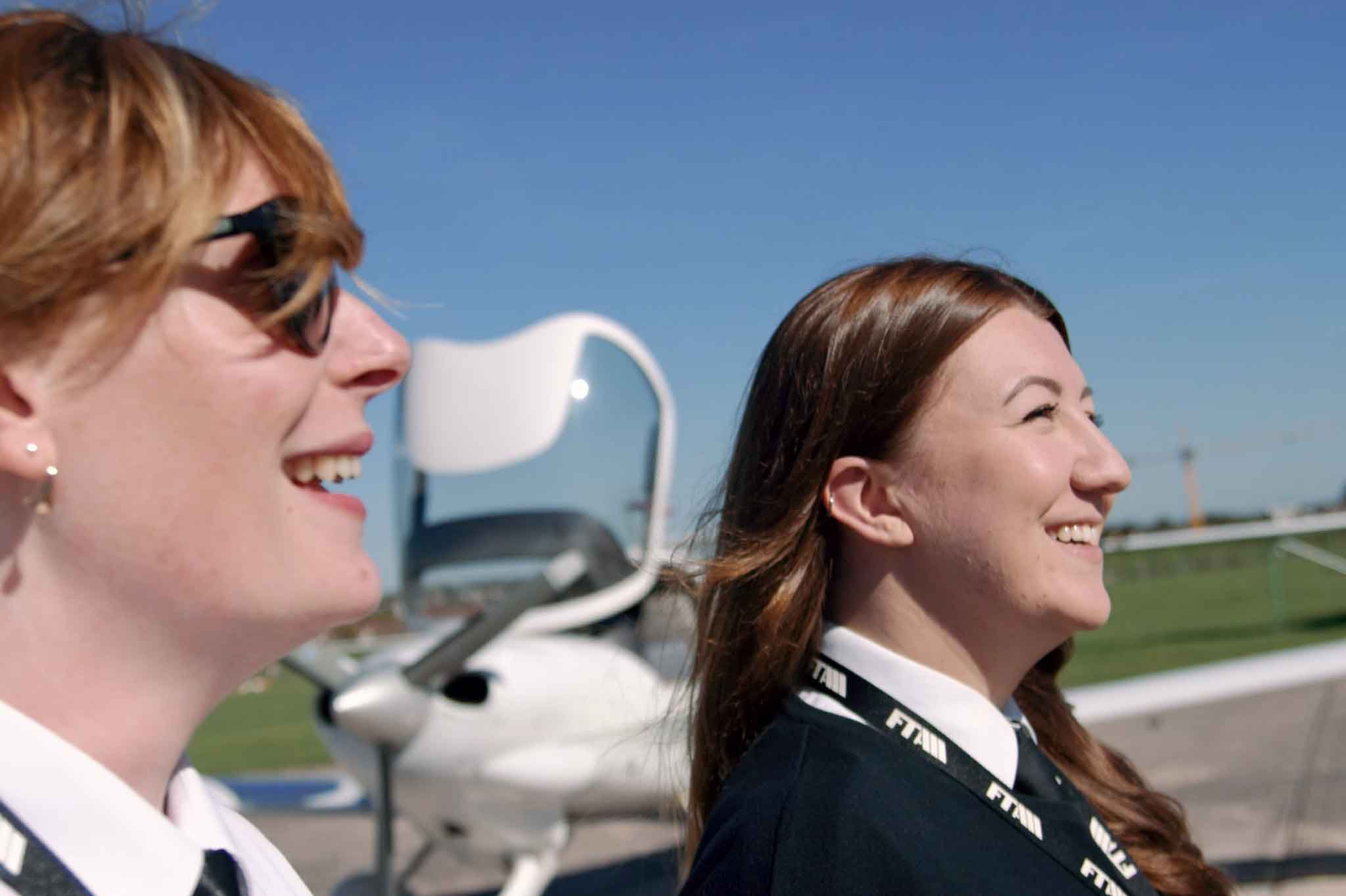 Inspiring a generation of new pilots
Pilot training has long had a reputation for being a career path reserved for the affluent, and is predominantly male. However, companies like FTA Global create an opportunity for aspiring pilots to reject the myth that commercial training is exclusively for the privately educated with a spare £150,000.
FTA Global offer both modular (completing each flight phase one module at a time), and full time courses - both options cost less than £80,000. FTA pride themselves in being the school of choice, with graduates going on to work for airlines around the globe.
Women of Aviation Worldwide Week provides the company with the opportunity to put the spotlight on females. It is an annual event for aviation companies and training organisations who want to unite to address the gender imbalance in the industry. The week runs from 2 March to 8 March and FTA will publish their inspirational video called 'you have it' on International Women's Day, you can view it here: fta-global.com/you-have-it
Why focus on females?
Only 5% of the world's population of pilots are female and the statistic is illogical. Girls continue to outperform boys at school and following A Level results day (2019), it was reported that female students studying science-based subjects outnumbered males, 50.3% and 49.7%. Consequently, the challenge for those in aviation is similar to those working or teaching STEM (science, technology, engineering and mathematics) subjects. According to recent data from WISE, UCAS and HESA the overall percentage of female graduates with core stem degrees is steadily growing, however the split overall is still 26%. This figure is also translated in the female STEM workforce, with women making up 22%.
FTA Global consistently ensure that all their messages and imagery are non-exclusive and resonate with the broadest audience and in 2019, 20% of the students that completed a pilot course were female.
All FTA's cadets share in the company's vision to inspire others' to pursue their dreams and take part in events and interviews to share their stories and become role models for the next generation.
The entry requirements for FTA Global's Integrated Flight Deck Programme follows the industry standard - five GCSEs including English, Maths and Science and preferably two A Levels. FTA Global's Head of Training, Phil Jones explains: "Many are surprised to realise that they don't need to go to University to embark on pilot training. Academic requirements aside, the best students are hard working, driven, determined, focused, have the ability to multi-task and commit to something that can change their life. As long as you have those pre-requisites, there is nothing that can get in the way of pursuing your dream."
FTA Global attend a number of STEM events including the Big Bang Fair South East. Schools, employers and specialists who share a desire to increase the visibility of STEM-related careers attend these events and fairs. The company's #youhaveit campaign is close FTA's Head of Marketing and Communications, Alex O'Loughlin's heart, she explains: "We feature interviews with our students (past and present) and are always curious to identify what it is about the females that step through our doors that distinguishes them from those that's don't. There seem to be familiar traits amongst females in the industry and pilot training: a passion for aviation and a curiosity or determination to do something not perceived as 'the norm'."
Ashley, a cadet at FTA was inspired to pursue a career as a pilot following an article about the low representation of females she read during a Virgin Atlantic flight. Ashley gained experience in the aviation industry before enrolling on FTA's full-time Flight Deck Programme. With both industry and training experience under her belt, she seems the perfect candidate to offer some informed insight:
"I would not say that the industry exclusively intimidates a particular gender, as I have known both males and females who are daunted by aviation. However, I do believe that the job roles and stereotypes laid out at younger ages have played a part towards the lack of female representation.
In previous years, being a pilot was categorised as a male job, and cabin crew the female alternative, and so in my experience many females have not even considered the role, let alone contemplated that it is an option for them. I hope that in future years more females realise that it is an opportunity available to us all, and that once you are embarking on your training, gender has no relevance."
A number of airlines have introduced campaigns and initiatives to engage with new and more diverse audiences. It used to be standard for airlines to work with select ATOs (Approved Training Organisations), but are more recently ensuring that their recruitment and new pilot training programmes are more accessible to qualified candidates.
Perhaps FTA will inspire you? Watch and share their video if you want to be part of their #youhaveit campaign and encouraging more people to pursue a career in the skies: fta-global.com/you-have-it
Those interested in learning more about FTA Global's commercial pilot training are encouraged to visit FTA's website: fta-global.com or contact them direct.

Ends –
Notes to editors:
For more information, please visit: www.fta-global.com or contact Alex O'Loughlin, Head of Marketing and Communications email: a.oloughlin@fta-global.com call: +441273 465030. Additional images are available on request.
About FTA Global
FTA, founded in June 2006, is a CAA/EASA approved commercial flight training academy, training students from all over the world to develop the skills, experience and confidence they need to become successful pilots.
FTA's fleet flies around 1 million miles a year, accounting for over half the resident movements at Brighton City Airport. FTA is proudly one of the only ATOs to offer courses that conduct all of its integrated flight training in the UK.
FTA's base is at Brighton City Airport, the oldest continuous licensed airport in the UK.
FTA offer both integrated and modular commercial pilot training – increasing the accessibility of the course to the widest audience.
Integrated Commercial Flight Training at FTA costs £77,950 and therefore is one of the most, competitively priced courses of its kind in the UK.
FTA is one of the only Airline Training Academies in Europe to offer the entirety of its commercial flight training in the UK – which is renowned as being one of the best training locations in the world.