We are committed to providing students with a modern fleet of aircraft for training. With one of the best safety records of any light aircraft in operation today, the four-seat, single-engine Diamond Star DA40 is the ideal aircraft for training commercial pilots.
Technical specifications: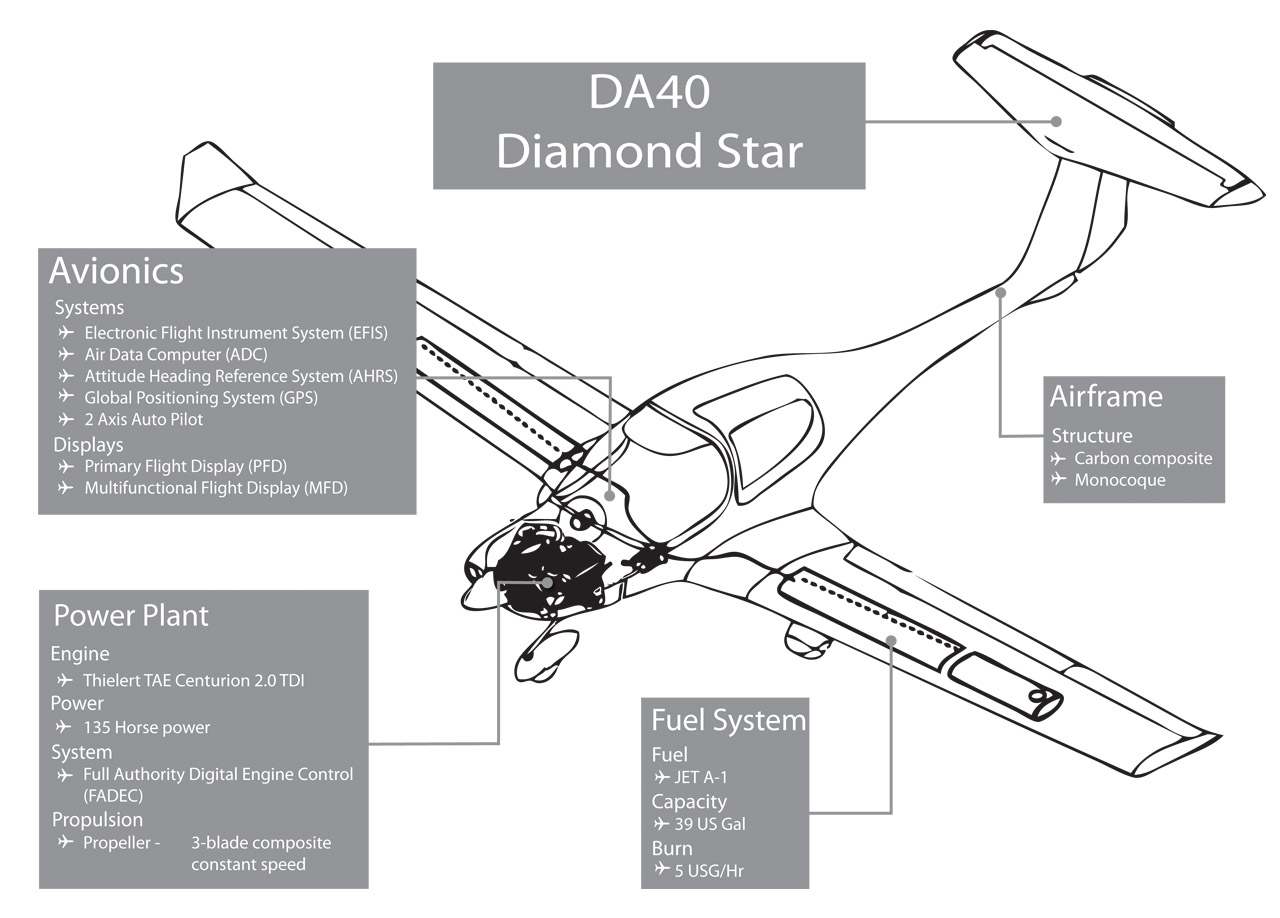 DA40 Diamond Star Technical Specifications

What the manufacturer says:
"The DA40 is designed and developed by pilots passionate about flying.
Your first impression will be the sheer joy of taking to the air. Its quick take off into the air, the good response of the push-pull rod-activated controls, the panoramic visibility out of the large canopy.
The powerful Garmin G1000 cockpit provides the pilot with a variety of helpful information just right at your fingertips."